Covid-19
Irving Scholar







Irving Alan Scholar (born 1947) is a property tycoon and former investor in football clubs, most noted for his time as chairman of Tottenham Hotspur and as a director of Nottingham Forest.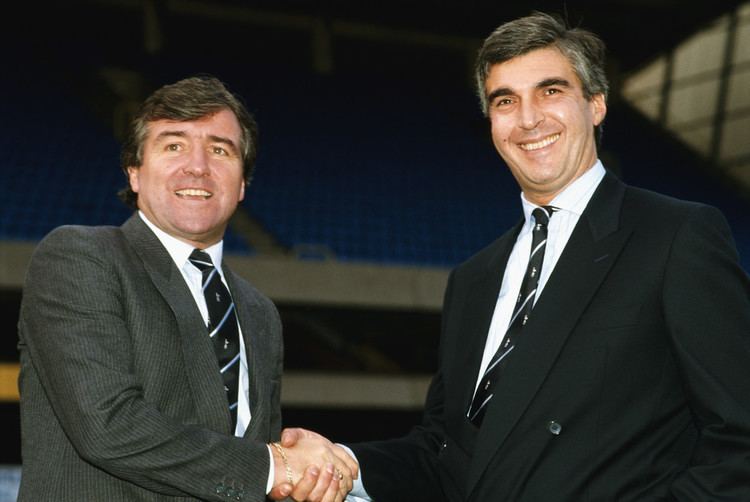 Scholar was a self-made man who lived in Monte Carlo for tax reasons. A lifelong supporter of Tottenham, he took charge of the club in 1982, gaining control from the Richardson and Wale families, who had been owners for many years.
As Chairman of Spurs Scholar worked closely with fellow property developer Paul Bobroff and they diversified the club into other areas such as computing, as well as floating on the London Stock Exchange. Scholar's activities in these areas would later see him branded a visionary in a 2001 BBC documentary The Men Who Changed Football, as merchandising and stock market flotation would later become fashionable for football clubs.In 1983 Spurs became the first sports club in the world to float on any stock exchange.
By the early 1990s however Scholar's Tottenham faced financial troubles due to investment in new players and the construction of a new stand at the club's White Hart Lane ground. Scholar split from Bobroff and in the summer of 1990 looked to Robert Maxwell to help bail the club out. Whilst Maxwell agreed to support a rights issue he soon backed out and instead loaned £1.1 million to Scholar to loan to Spurs, with the proviso that the deal be kept secret. When news came out Tottenham were left in turmoil and a struggle for power broke out between Maxwell and manager Terry Venables, who sought a number of backers for his attempts to stabilise the club. Ultimately Alan Sugar emerged as the new Chairman. Scholar finally left the Club in the Summer of 1991, a couple of months after the Club won the FA Cup for the eighth time. Scholar spoke a couple of weeks later to writer Alex Fynn and predicted that the Sugar-Venables marriage would last a short time, stating "The first year will be the honeymoon, the second will be the divorce". Venables was thrown out of Spurs exactly two years later, in Summer 1993, contributing to a highly public slanging match and bringing a Court case against Sugar, which he lost. Scholar published a book about his time at White Hart Lane, Behind Closed Doors, in 1992 with Mihir Bose as his co-author.
Scholar became a director of Nottingham Forest in 1997 with the consortium that took over the club, the group included author Phil Soar, businessman Julian Markham and Saracens F.C. chairman Nigel Wray. Nigel Doughty bought Forest after the club's flotation on the Alternative Investment Market. Scholar resigned from his directorship in June 1999 after attacking other board members for a "farcical lack of professionalism". Forest have never played in the Premier League since then. At one point the team was relegated to the third tier of English Football, its lowest position since the 1950s.
Irving Scholar Wikipedia