Goran "Ipe" Ivandić (December 10, 1955 in Vareš, PR Bosnia-Herzegovina, FPR Yugoslavia – January 12, 1994 in Belgrade, Serbia, FR Yugoslavia) was a Bosnian and Yugoslav rock drummer, famous for his work with the band Bijelo Dugme.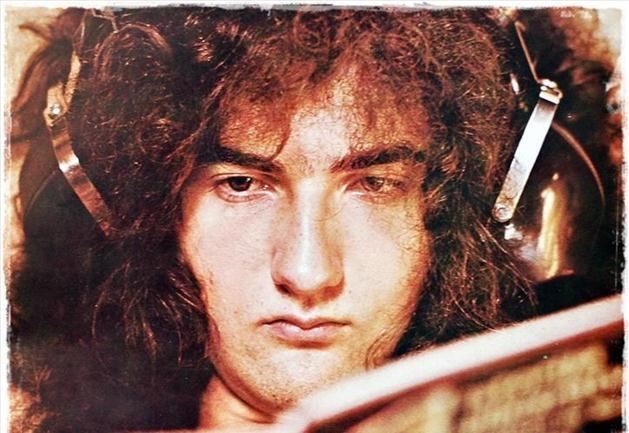 Ivandić was born in the central Bosnian town of Vareš. He moved to Sarajevo as a young boy. While in elementary school, Ivandić also attended violin classes on the side, but after final exam abruptly decided he didn't want to "bother with the instrument any longer".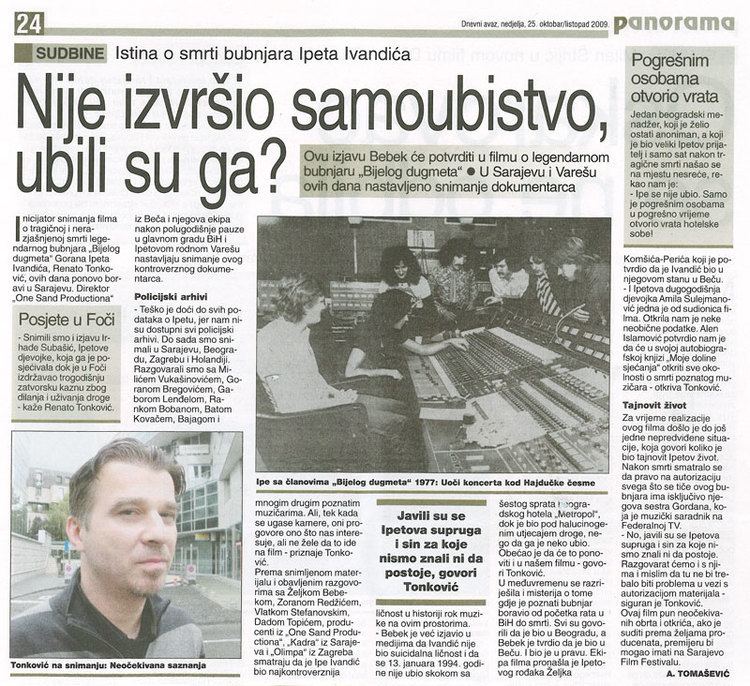 His next musical engagement of note came in 1970 when, along with some friends, Ivandić founded a music section within the Boško Buha youth centre simply because it was willing to provide free instruments. They named their band Crossroads with Ivandić playing the drums. With the band taking up most of his free time, he started neglecting school and as a result flunked the second grade of gymnasium and had to repeat it. He soon switched to part-time secondary education.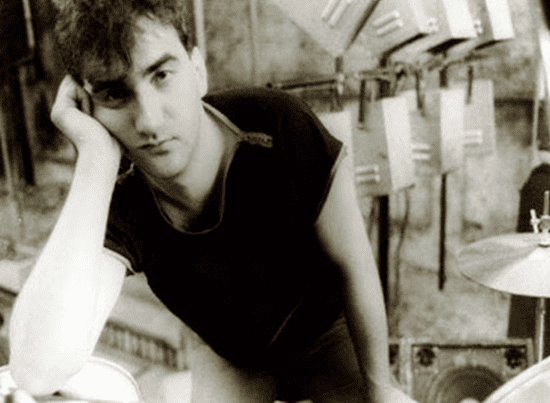 In June 1972, Ivandić went on a three-month summer gig in Trpanj as part of the band called Moby Dick.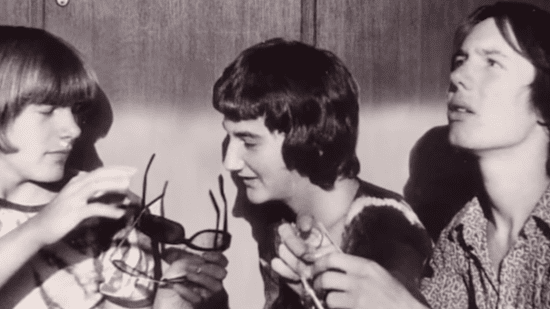 After getting back to Sarajevo, he started receiving plenty of offers from groups looking for a drummer and decided to join the band called Rock. They also featured organist Gabor Lenđel who would later in 1974 found the hard rock band Teška Industrija on the ashes of Rock.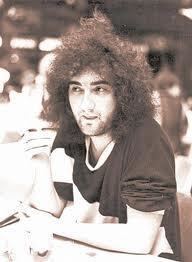 Ivandić was still the drummer in Rock when Jutro bandleader Goran Bregović became aware of him during late summer 1973. Seeking a replacement for Šento Borovčanin, Bregović immediately invited Ivandić to join Jutro, which Ivandić accepted. Ivandić thus began the first of his three stints with what would soon become the most popular band in SFR Yugoslavia. Several months later, on New Year's Eve 1974, Jutro changed its name to Bijelo Dugme.
After recording two hugely successful albums Kad bi' bio bijelo dugme and Šta bi dao da si na mom mjestu, as well as playing the accompanying tours, Ivandić received an early call up to serve the mandatory Yugoslav People's Army stint in October 1976. The call up came at the most inopportune time as the band was getting ready to start recording their third album, but Ivandić had to go nonetheless. Still 20 years old at the time, he was assigned to a unit stationed in capital city Belgrade. His replacement in the band was Bregović's old companion Milić Vukašinović. Ivandić rejoined the band immediately after getting back from the army in mid 1977 (he was actually discharged early due to being pronounced "temporarily unable to serve").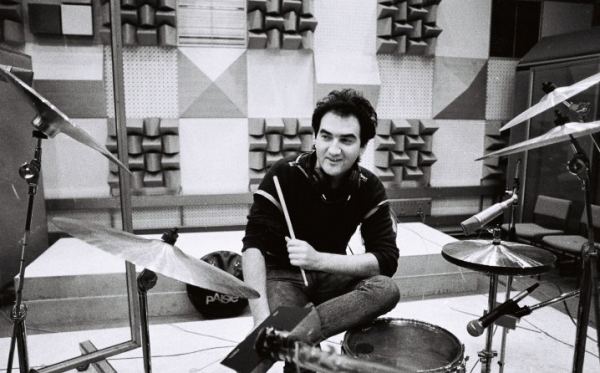 He rejoined the band at the time when it was mired in deep personality clashes in the middle of a disastrous tour featuring problems with equipment, sound and organizational issues.
In 1978 while Bijelo Dugme was on hiatus because band leader Bregović was away in Niš serving his army stint, Ivandić and Bijelo Dugme keyboardist Laza Ristovski started working on their own project – an album titled Stižemo with their act named Laza i Ipe. The material composed by Ristovski, arranged by Ipe, with lyrics written by Ranko Boban was recorded in London throughout February and March 1978 featuring Ivandić, his sister Gordana Ivandić and Goran Kovačević on vocals, Leb i Sol leader Vlatko Stefanovski on guitar, Zlatko Hold on bass, and Ristovski on keyboards. However, the release date kept getting pushed back due to financing issues as they had problems convincing the Jugoton record label to cover their expenses.
Simultaneously, during Bregović's temporary army leaves, the duo, backed up by Bijelo Dugme singer Željko Bebek, initiated many discussions as they wanted things inside the band to be handled differently going forward. Most of the issues they brought up boiled down to writing credits and subsequent revenue sharing. Dissatisfied with Bregović's flat rejection of their demands, the two abandoned Bijelo Dugme altogether in late July 1978 in order to fully commit to their new project.
Back on the side project front, the money issues with Jugoton were solved by taking the material over to ZKP RTLJ label while some of the money was obtained through Bijelo Dugme bandmate Zoran Redžić. The album Stižemo ended up being promoted very ambitiously with high quality press material. It was also the first time in Yugoslavia that an album's release date was publicly announced in advance – a widely used practice at the time was to release an album and then promote it when it is already in stores.
Then on September 10, 1978, the day of the album release, while entering his apartment building in Sarajevo, coming back from a walk with his girlfriend, 22-year-old Ivandić was arrested by a plain clothes policeman who said he is taking him in for questioning. Ivandić had been set to leave for Belgrade in a matter of hours where Laza was waiting so they can do promotional activities for the album. Instead, Ivandić got charged with a series of drug offenses along with other individuals. He thus began a long court battle and most of his musical activities got pushed to the back burner. He even sold his drum kit and went back to his university studies, passing a few exams at the University of Sarajevo's Faculty of Political Sciences where he had been enrolled in the journalism program. However, he soon returned to drumming, playing on the 22-year-old Slađana Milošević's 1979 debut album Gorim od želje da ubijem noć recorded in PGP-RTB's studios in Belgrade.
Eventually, Ivandić got sentenced by the Sarajevo District Court three-judge council presided over by judge Husein Hubijer to 3 and a half years in prison for "possession of hashish and enabling others to use narcotics". Also sentenced by the council on the same charge were Goran Kovačević to year and a half, Ranko Boban to 1 year. Furthermore, Zlatko Hold got sentenced to six months for obstruction of justice. Ivandić appealed the verdict, and his sentence was reduced to 3 years by the Supreme Court of SR Bosnia-Herzegovina.
He began serving his punishment at the Zenica correctional facility. On February 17, 1981, he got transferred to another prison, in Foča, before getting pardoned some year and a half later for Republic Day 1982 (November 29).
After being freed, he rejoined Bijelo Dugme in late December 1982 thus beginning his third stint with the band that lasted until 1989, when the band dissolved.
During the mid 1980s he also recorded two albums, Kakav divan dan and Igre slobode, with his long-time girlfriend Amila Sulejmanović. After the albums' recording Amila moved to London while Ivandić stopped all side projects and devoted fully to Bijelo Dugme.
It is unclear where he lived after the war started. Most say that he lived in Belgrade but in a 1994 interview for Croatian weekly Globus (conducted days after Ivandić's death), Željko Bebek states Ivandić lived in Vienna, at least at the time they last talked.
On January 12, 1994, Ivandić fell from the 6th floor of Belgrade's Metropol Hotel and died. It is generally believed that it was a suicide, but Bebek in the same interview says he has trouble believing it based on his prior knowledge of Ivandić and his habits.
One of the most important things, Ivandić has a son, named Filip Ivandić, born 1991. in Sarajevo, Bosnia and Herzegovina. Also, Goran was happily married with Dragana Ivandić, born in Belgrade.