Covid-19
1982




Richard Rogers




John Laing Plc






Richard Rogers and Partners




Renault Centre, The Lloyd's Building, 88 Wood Street, Millennium Dome, The Leadenhall Building
The Inmos microprocessor factory, also known as the Inmos factory, is a building in Newport, Wales, UK which was originally built as a microprocessor fabrication plant for Inmos and is now occupied by International Rectifier. The architects of the award-winning high-tech building were the Richard Rogers Partnership. Construction began in 1980 and was completed by 1982. The factory was the first building to be designed by Richard Rogers in Wales. Later, he would design the Senedd building in Cardiff, which is the debating chamber for the National Assembly for Wales.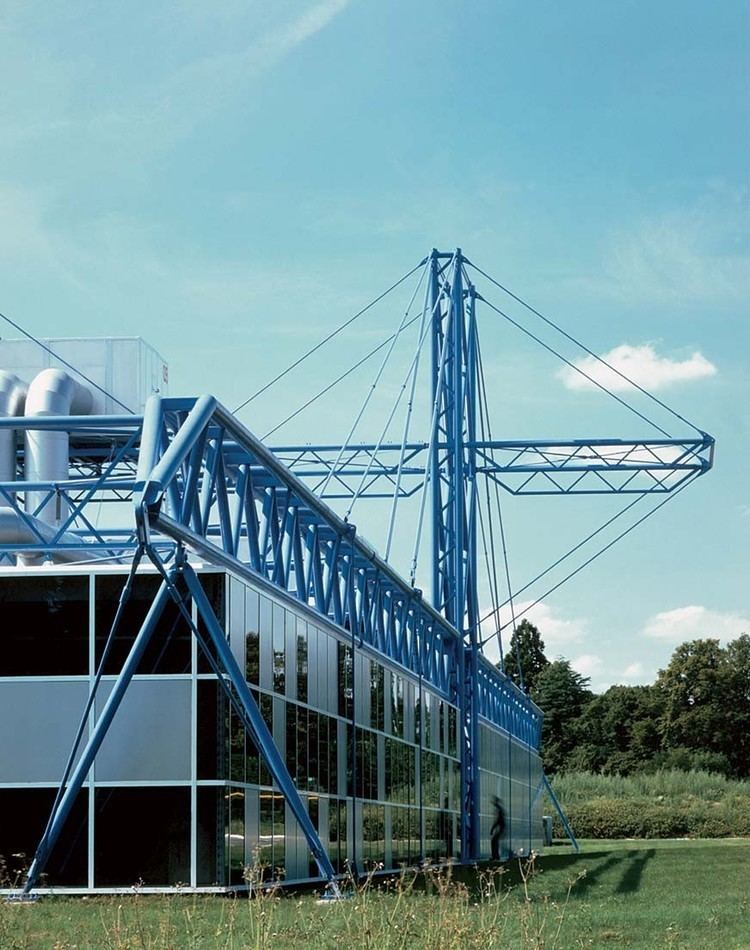 Inmos Ltd commissioned the Richard Rogers Partnership, now known as Rogers Stirk Harbour & Partners, to design its UK microprocessor manufacturing facility at Newport. The design criteria was for a fast construction, so that it was ready for operation within one year of starting. Richard Rogers until then was known for designing the Centre Pompidou in Paris and the Lloyd's building in London. The main contractor for the construction of the building was Laing Construction, the structural engineers were Anthony Hunt Associates, the services engineers were YRM Engineers and the quantity surveyors were GA Hanscomb Partnership.
The technical requirements were that it would house controlled conditions for the production of electronic microchips, a service area for various offices and a staff canteen, all under one roof. The Inmos factory was designed to be a model factory that could be constructed in a variety of locations. The speed of the design process and construction time of the building were critical. The 8,900 square metres (96,000 sq ft) single-storey building was designed to be fabricated off-site, and assembled on the Newport site.
The building is divided into clean and "dirty" areas. The cleanroom being for microchip production and the dirty area for all others services in the building. The building has a central spine which is 7.2 metres (24 ft) wide and 106 m (348 ft) from which all the services and production area emanates from eight bays with the potential to increase this to 20 bays. Suspended beams span 40m from the central spine with masts along the length of the building allowing for a post-free area, and so providing a flexible interior and the possibility of large work areas. Reyner Banham, the architectural critic and writer, said of the Inmos factory that it was "the first really challenging building of the 1980s."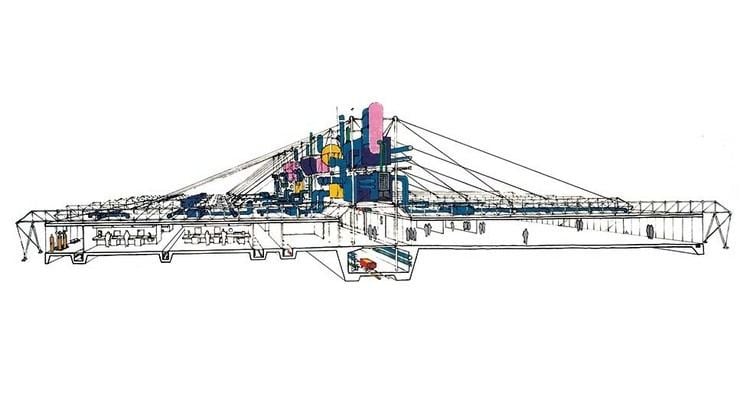 Although the building was commissioned by Inmos for their use, by July 1984 Thorn EMI had taken over Inmos. Thorn EMI later sold Inmos to SGS-Thomson Microelectronics NV in March 1989. A management buyout took over the factory in 1999, renaming the business, European Semiconductor Manufacturing Limited. In March 2002, the factory was sold to International Rectifier Company (GB) Limited, who are the present day owners of the site.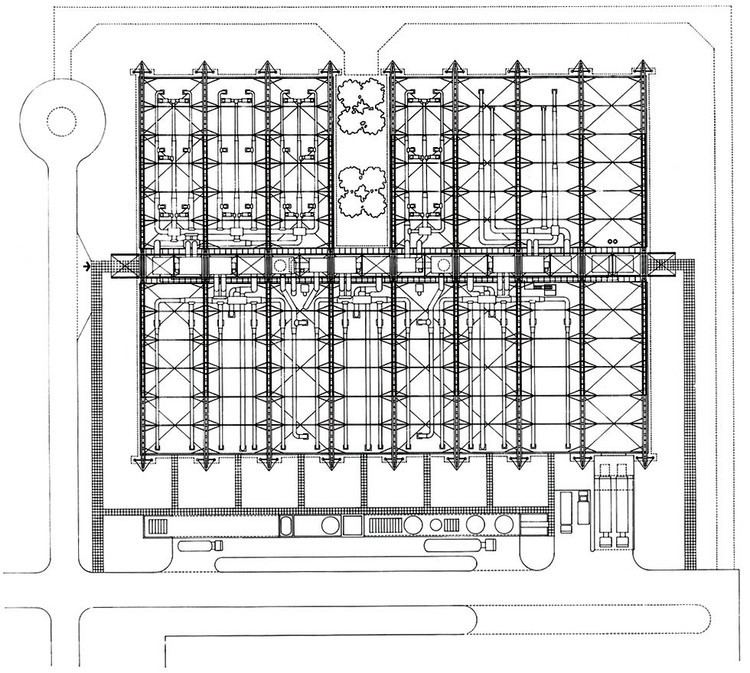 Structural Steel Design Award 1982
Eurostructpress Award 1983
Financial Times Architecture at Work Award Commendation 1983
Constructa-Preis for Overall Excellence in the Field of Architecture 1986
Inmos microprocessor factory Wikipedia