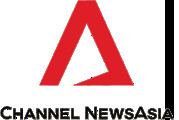 Born in Punjab, India, Singh attended Kaki Bukit Primary School in Singapore and then progressed to Broadrick Secondary School and Temasek Junior College. He began his university education with a Bachelor of Engineering from Nanyang Technological University (NTU) in Electrical and Electronics. He graduated with honors from the institution in 1985. While at Nanyang Tech he founded the EEE Club and was the first chair of the NTU Students' Union Council.
After earning his bachelors, he continued his education at the University of Strathclyde in Scotland, earning an MBA in 1991. He received the Strathclyde Alumni Distinguished Entrepreneur Award in 2013 [1]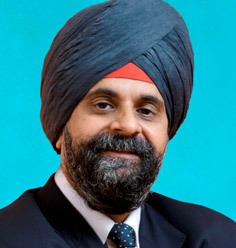 He began his career with Texas Instruments, beginning as an engineer in 1985 and spent 13 years ascending the corporate chain before becoming Director of Operations of the Singapore plant from 1996 to 1998. After his stint with Texas Instruments, Singh began a career of entrepreneurship, in which he started six businesses after leaving the corporate arena. He founded the United Test and Assembly Center (UTAC), a semiconductor firm, in 1998. The venture was mostly funded by Taiwanese friends of his due to what he terms "a dearth of willing investors and a general disbelief that he would be able to achieve his dream of creating a homegrown multinational firm.". Inderjit left UTAC in 2001. The firm was listed on the Singapore Stock Exchange in 2004.
His next firm, Tri-Star, which he started with his brothers was a trading and services firm, in which much of his and his family's savings were used to fund the company. Inderjit subsequently also set-up semiconductor engineering firm Infiniti Solutions in 2001. More recently, he founded Solstar International, a Singapore-based consumer electronics products company, of which he is currently the CEO.
He is a Co-President of the World Entrepreneurship Forum, a global organisation on entrepreneurship development. He has also been actively driving the transformation of the entrepreneurship landscape and helping to shape policies to better support start-ups, small and medium businesses in Singapore and has been a board member of Spring Singapore and Vice-Chairman of the Action Community for Entrepreneurship (ACE).
He is the author of the popular book, "The Art and Science of Entrepreneurship", which captures his entrepreneurial experiences. Besides these contributions, Inderjit is also active at his alma mater, NTU, where he serves on its board of trustees and heads several committees.
He received the Nanyang Distinguished Alumni award in 2011 from NTU and was awarded the Public Service Medal (Pingat Bakti Masyarakat) in 2016 by the government of Singapore as part of its annual National Day awards.
He became an active grassroots leader in 1984. He became a Member of Parliament for the Kebun Bahru ward in the Ang Mo Kio GRC since the 1996 General Elections, and stepped down in 2015.