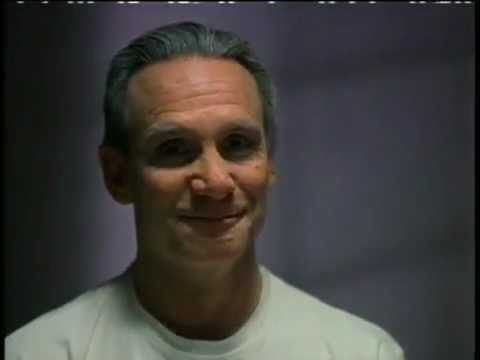 As a child, Wisconsinite Ed Gein is subjected to physical and psychological abuse at the hands of his religious fanatic mother, Augusta, and his alcoholic father, George. A year after his father dies, Ed goes out hunting with his older brother, Henry, and the two get into an argument over Henry wanting to leave home, and Ed's devotion to Augusta. When Henry insults their mother, Ed flies into a rage and buttstrokes him; regaining his senses as Henry collapses to the ground, Ed panics and sets a fire, which Henry's "accidental" death is blamed on. Augusta later dies of a stroke, leaving Ed alone in their desolate Plainfield farm, which a despondent Ed allows to fall into a state of disrepair, with the exception of his mother's room, which Ed seals off.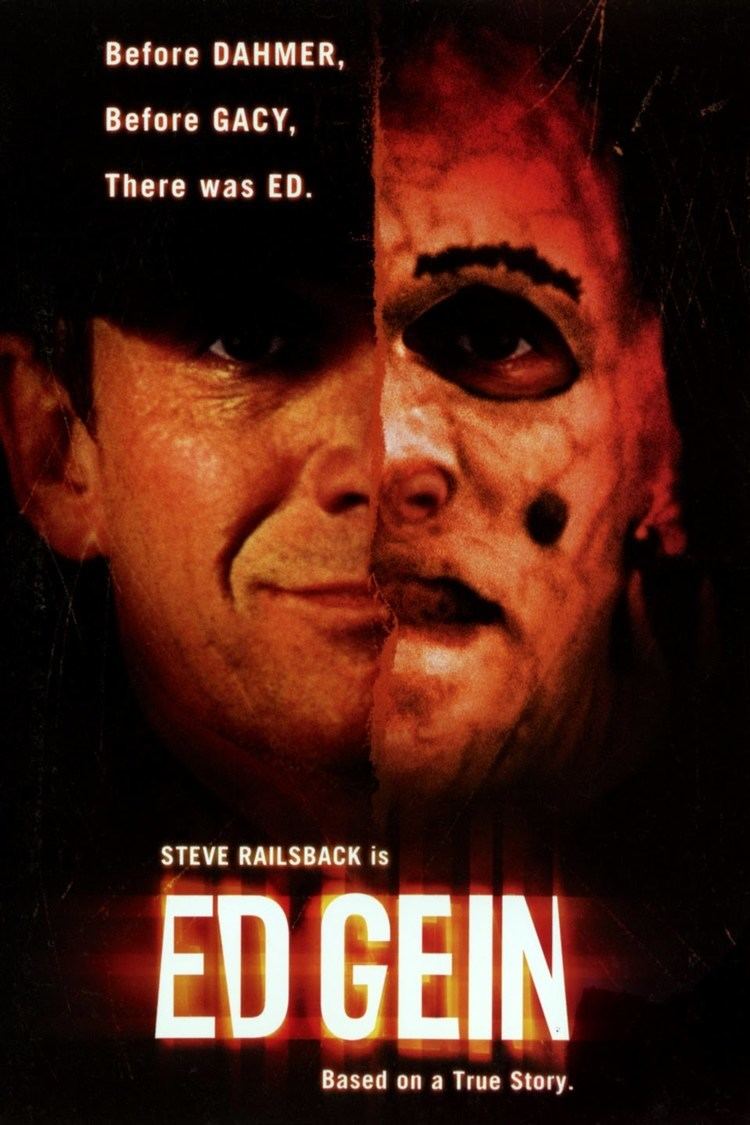 Living off of agricultural subsidies and the money that he makes from leasing land and babysitting neighborhood children, the increasingly unstable Ed spends his plentiful free time making nightly excursions into local cemeteries, where he digs up and pilfers the bodies of recently deceased elderly women, who he makes futile attempts at reviving before decorating parts of his home with pieces of them. The townspeople notice how perturbed Ed seems, but regard him as nothing more than a harmless eccentric with a morbid sense of humor, and an obsession with graphic literature about crime, headhunting cannibal tribes, and Nazism.
Ed begins suffering from hallucinations of his mother, who he believes is contacting him from beyond the grave, commanding him to resurrect her and do the Lord's work by murdering sinful women. Ed's first victim is a local tavern owner, Mary Hogan, who he wounds with a handgun before bringing her to his home, where he leaves her bound to a bed. Days pass before Mary succumbs to her injury, at which point Ed mutilates and eats her remains, using what is left over to add to a female "flesh suit" that he has been constructing. Ed's delusions subsequently worsen, and he becomes convinced that Mary's death has brought back Augusta, a hallucination of whom eventually implores Ed to murder Collette Marshall, a hardware store owner who Ed had been unsuccessfully trying to court.
Ed reluctantly shoots Collette, and transports her body to his house before having dinner with the Hills, a neighboring family who he surprises with "Venison steaks." Collette's employee, Brian, returns from a hunting trip, and calls the police after finding the shop full of blood; after looking over Collette's receipts, Brian becomes convinced that Gein (whose behavior towards both Mary and Collette he had always found "creepy") is responsible for the two women disappearing, so he rushes to Gein's home, where he unearths Collette's freshly decapitated and "dressed out" body. Wanting to avenge his friends' deaths, Brian tracks Gein down to the Hill residence, but is talked out of shooting him by Sheriff Stillwell, who arrests Ed.
The film ends with a nonlinear montage that consists of officers uncovering evidence in Gein's home, interviews with Gein after he was placed in a psychiatric hospital, and scenes in which Gein tries to keep his urges in check through prayer and rituals, and others in which he exhumes corpses, only to rebury them after snapping out of a Fugue state. An intertitle then states that Gein was buried next to his mother after dying of respiratory failure in 1984.
Steve Railsback as Ed Gein
Austin James Peck as Ed Gein at 10
Ryan Thomas Brockington as Ed Gein at 16
Carrie Snodgress as Augusta W. Gein
Carol Mansell as Collette Marshall
Sally Champlin as Mary Hogan
Steve Blackwood as Brian
Nancy Linehan Charles as Eleanor M. Adams
Bill Cross as George Gein
Jan Hoag as Irene Hill
Brian Evers as Henry Gein
Luke Rowland as Henry Gein at 14
Rick Simpson as Henry Gein at 20
Pat Skipper as Sheriff Jim Stillwell
Craig Zimmerman as Pete Anderson
Lee McLaughlin as Warren Hill
Devin Alexander as Doris Wickstrom
Ben Caswell as Officer David Bell
Danny Keogh as Hunter
Ed Gein was called "gross and repellent" and awarded a score of 2/5 by Neil Smith of the BBC, who wrote, "Parello's stated intention is to explore the psychology of his twisted protagonist, but the result has all the hallmarks of a low-budget exploitationer, right down to its B movie leads Steve Railsback and Carrie Snodgress. Would it be too much to expect some thought or consideration for Gein's victims? Evidently so, given Hollywood's depressing habit of turning serial killers into cult heroes." While The Guardian's Philip French offered praise to Railsback's performance as Gein, he found the film itself to be "a generally unsensational chunk of bizarre Americana" that "adds little to our understanding of the man." Fellow Guardian reviewer Peter Bradshaw had a similar response to the film, writing, "Really, it's the same old pulpy, paranoid voyeuristic stuff, and Ed's fear and hatred of women is never that edifying. It's well acted, and effectively put together, but there is an insurmountable problem: gloomy, grave-robbing, body-chopping old Ed is, in the end, just a little bit of a bore."
Ed Gein was derided as being both lackluster and "a disappointingly mild re-creation of true events" by Variety's Robert Koehler. While Steven T. Boltz of PopMatters enjoyed Railsback's acting and the film's attempt to be historically accurate, he was critical of its occasional lapses into sensationalism and of its inconsistent characterization of Gein, and ended his review of the picture with, "Is Ed Gein an attempt to bring the true story to light? I can't say. Did it? Well, yes and no. It's really a moot point. The question I guess you have to ask yourself is this: Are you watching for historical accuracy or for entertainment?" Kevin Thomas of the Los Angeles Times afforded the film moderate praise, commending the performances, its atmosphere, and its adherence to the fact, but went on to write, "Ed Gein resists cheap humor in favor of moments that are inherently darkly comic, and tries for a seriousness of purpose, yet is at times awkward and under-inspired, creating a question as to whether so gloomy and repugnant a tale was worth telling simply for its own sake."
Ain't It Cool News also praised Railsback's performance, and concluded, "Ed Gein is not must-see but it's a lot better than I thought it would be. I would recommend a rental to the curious horror or true crime fans out there looking for something sort of along the lines of Henry: Portrait of a Serial Killer, but tamer, but at the same time a lot sicker." Nathan Rabin of The A.V. Club had a lukewarm reaction to the film, writing, "Half character study, half exploitation film, Ed Gein is most effective when it focuses on Gein's halting attempts to connect with his neighbors, who treat him with the polite but decided distance of an adult dealing with a misbehaving but well-intentioned child. Where the film falters is in its attempts to explain away Gein's madness with a massive dose of pop psychology." Time Out found the film to be "a surprisingly sober response to a potentially salacious subject" and wrote, "As with the best scenes of Deranged, the conjunction of colourful case history, odd impulses, gallows humour, low budget austerity and genuinely grotesque iconography produces a felicitous and engaging variant of American Gothic."
Steve Railsback and Chuck Parello won Best Actor and Best Film, respectively, at the 2000 Sitges Film Festival, while Railsback and Sally Champlin won Best Actor and Best Actress, respectively, at the 2001 Fantafestival. Chuck Parello was also nominated for the International Fantasy Film Award at the 2001 Fantasporto, but lost to Alejandro González Iñárritu's Amores perros.