The film received a limited release on 22 October 2003 in the United States, and was subsequently given a wide release on Halloween that year in the United States and United Kingdom. The film received mixed to negative reviews from most critics but has some respected admirers.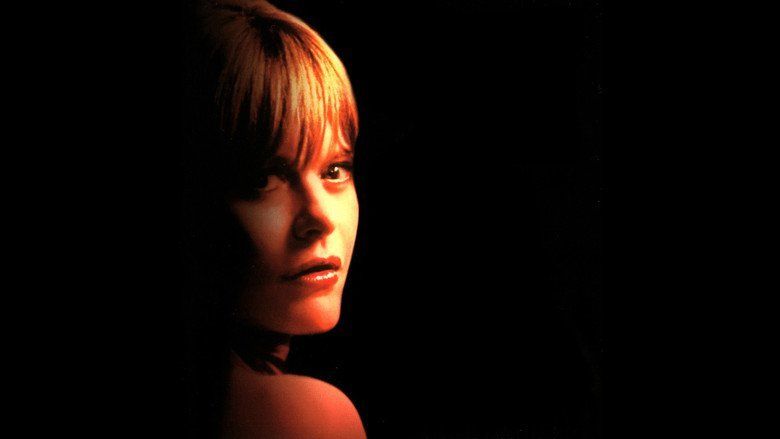 High school teacher and writer Frannie Avery meets a student at a local bar, and when she heads to the bathroom sees a woman performing oral sex on a man. A few days later, Detective Giovanni Malloy questions her as he investigates the gruesome murder of a young woman, whose severed limb was found in her garden. They flirt despite the grisly nature of their introduction, and meet at the same bar later. Frannie is alternately thrilled and frightened by the detective's sexual aggressiveness, even as she grows more disillusioned with the attitudes and crude behavior of other men, including the detective's partner, Richard Rodriguez. Even as Malloy defends his partner, who can no longer carry a gun because he threatened his unfaithful wife, he promises he will do anything she wants except hit her. She leaves abruptly and is assaulted walking home, but calls Malloy and their affair begins that night.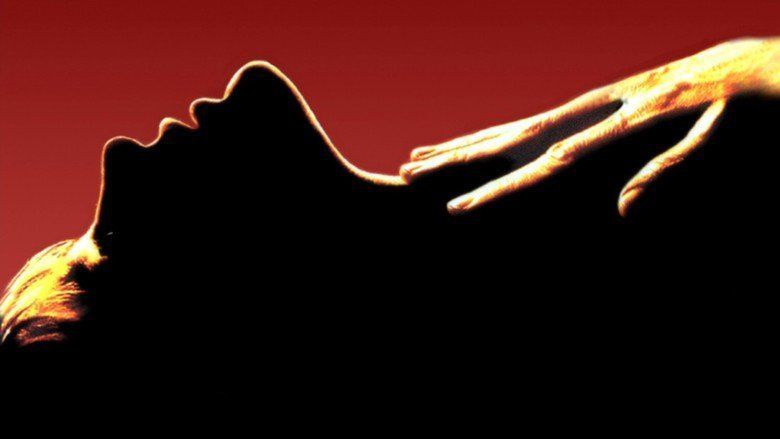 Frannie recognizes the detective's tattoo, from the man in the basement of the bar, and asks her sister Pauline if she would trust a man who got a blow job in a bar. Pauline says yes, but Frannie is still suspicious. After Malloy tells her that she and the first victim were in the same bar the night of the murder, and she might have seen the murderer, she begins to suspect that Malloy may actually be the killer, especially after a second victim is found. But later she goes with him to a woodsy spot by the water, where he scares her by shooting at garbage bags floating on the surface, then tells her she should learn how to shoot. She surprises herself by taking aim and shooting well, before they head back to the city.
She finds her old boyfriend in her bed when she gets home, and goes back to her sister's apartment, where she finds the door open and Pauline's dismembered body. She is now more frightened of Malloy than ever, but goes home and gets drunk, and almost stumbles into bed with her student before throwing him out. Malloy's partner is outside watching as the young man runs out, and Frannie shouts out the window that Malloy should stay away from her. But he comes over and helps her clean herself up, and she can't decide if she should trust him. So she cuffs him to a pipe and makes love to him, and as soon as she is done he starts rattling the cuffs, demanding to be set free. She is fishing in his jacket for the keys when she finds the missing charms from her bracelet, which he claims he found and was planning to return to her. She suddenly becomes very suspicious of him, and he gets scared and yells at her. She finally tells Malloy she saw his tattoo in the basement of the bar when he was getting a blow job, and she runs out, stumbling right into his partner's arms. Frannie tells Rodriguez what she saw, and he says they need to sit down and talk, so she gets in his car. Malloy's screams from the window are ignored.
Rodriguez drives her out to the GW bridge, telling her this is the place he goes to fish, and she says, "I teach that book, To the Lighthouse." But as soon as he locks the gate behind them she knows she is in trouble, and he shows her the tattoo on his arm, the twin of Malloy's. She realizes Malloy is innocent, then she slips on his jacket before Rodriguez takes her in his arms. She shoots him once with Malloy's gun but he tries to strangle her before she can shoot him again; they fall, and he dies. She walks, bloodied, back to her apartment and lies down in the arms of the exhausted Malloy, still cuffed to the pipe where she left him.
Meg Ryan as Frannie Avery
Mark Ruffalo as Detective Giovanni A. Malloy
Jennifer Jason Leigh as Pauline
Nick Damici as Detective Richard Rodriguez
Patrice O'Neal as Hector
Kevin Bacon (uncredited) as John Graham
Nicole Kidman and Jane Campion spent five years developing the film. This is Kidman's producing debut. Kidman was originally cast as Frannie, but dropped out because she was divorcing and needed more time with her children.
In the Cut grossed $1,666,830 at the box office in Australia.
In the Cut received mixed to negative reviews from critics, with a score of 34% from review aggregator Rotten Tomatoes, based on reviews from 147 critics and an average rating of 4.8 out of 10; the consensus reads: "Ryan is very good playing against type, but Campion's good-looking thriller is far from thrilling." The film maintains a score of 46 out of 100 from 38 critics on Metacritic. CinemaScore gave it a rating of "F" based on surveys from general audiences.
Despite the largely unfavorable reception, however, In the Cut was among the films discussed by philosopher Slavoj Žižek in The Pervert's Guide to Cinema (2006). Film critic David Thomson has also called it a masterpiece, and, in his book Moments That Made the Movies, hails it as "one of the great films of the twenty-first century".