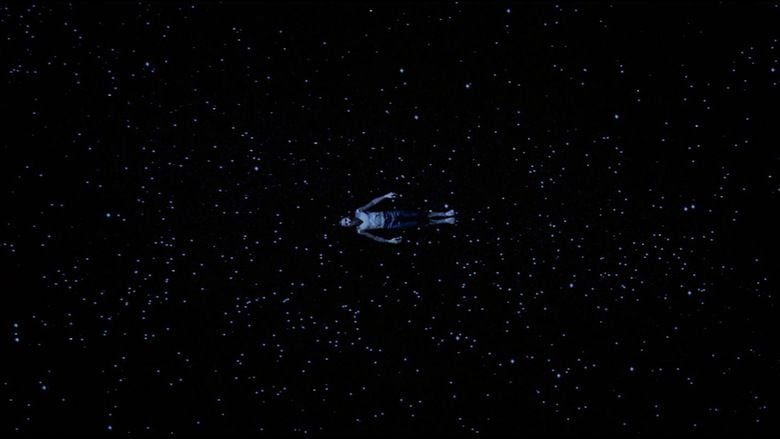 When Ludwig van Beethoven dies, his assistant and close friend Schindler deals with his last will and testament. It reads that his estate, music and affairs will be left to his "immortal beloved", but there remains a question as to who Beethoven's "immortal beloved", an unnamed woman mentioned in one of his letters, may be. Schindler embarks on a quest to find out who this woman is. He meets the women who played a part in Ludwig's life; through their stories, retrospective footage of Beethoven from his younger years until his death is featured as the film progresses. The conclusion ultimately is that the individual is Johanna Reiss, the daughter of Anton Van Reiss, a prosperous Viennese upholsterer. In the film, she becomes pregnant by Beethoven; when by an accidental turn of events he does not marry her in time, she marries his brother, Kaspar. The love turns to hate, worsened by the long legal battle over custody over their son, Karl van Beethoven (whom everyone believes is Beethoven's nephew). Finally, Ludwig gets custody over his 'nephew', but the strict upbringing and promotion of the boy as another child prodigy -which Karl himself knows all too well he is not,- leads to him attempting suicide. Beethoven is blamed and his reputation is ruined.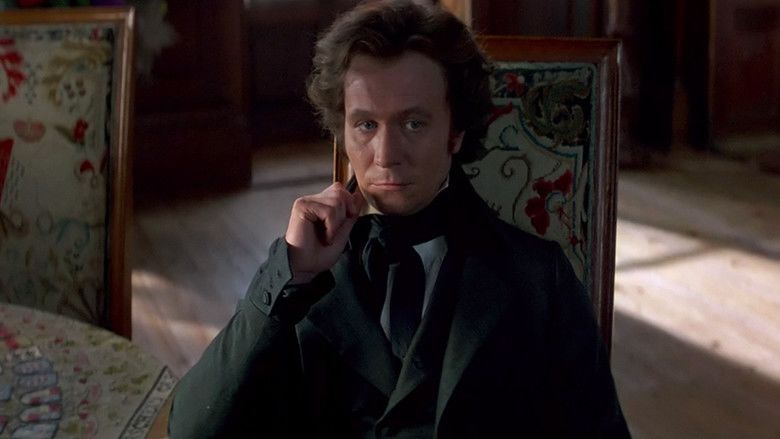 Schindler finally speaks to Johanna, who says she has made her peace with him. She met him at his deathbed, where he gave her a signed letter, giving her custody over Karl. She tells Schindler about their intentions to elope, but Beethoven never showed up, and she felt betrayed. Schindler realizes what happened and gives her the letter to the "Immortal Beloved" in which she finally reads what happened that night they were supposed to meet. Shocked to find out how an unfortunate event and misunderstanding has kept them apart, she visits the grave of Beethoven in the closing scene.
Gary Oldman as Ludwig van Beethoven
Jeroen Krabbé as Anton Felix Schindler
Isabella Rossellini as Anna-Marie Erdödy
Johanna ter Steege as Johanna Reiss
Christopher Fulford as Kaspar van Beethoven
Michael Culkin as Jakob Hotscevar
Marco Hofschneider as Karl van Beethoven
Miriam Margolyes as Nanette Streicherova
Barry Humphries as Clemens Metternich
Valeria Golino as Giulietta Guicciardi
Alexandra Pigg as Therese Obermayer
Geno Lechner as Josephine von Brunsvik
Claudia Solti as Theresa von Brunsvik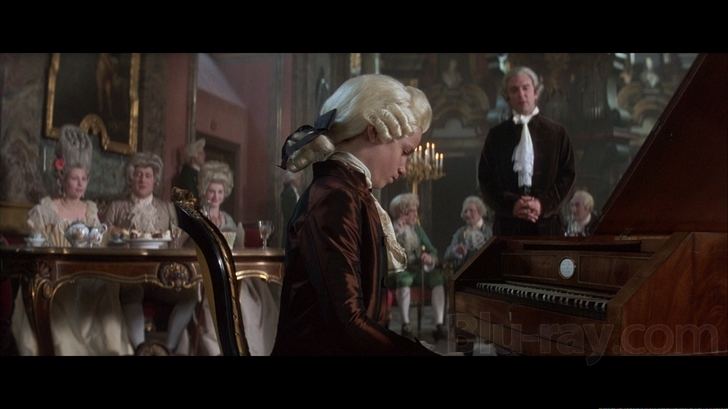 After Beethoven's death in 1827, a three-part letter was found among his private papers addressed to a woman whom he called "immortal beloved". Written in the summer of 1812 from the spa town of Teplice, the letter has generated a great deal of speculation and debate amongst scholars and writers as to her identity. Among the candidates are (or were) Giulietta Guicciardi, Thérèse von Brunswick, Josephine Brunsvik, Antonie Brentano, and Anna-Marie Erdödy (some of whom appear in the film).
The film's writer and director, Bernard Rose, claimed that he had successfully identified the addressed woman as Johanna, a claim no scholar on Beethoven has endorsed (the film also implies that Karl, Beethoven's nephew, was in reality the couple's son.) Biographer Gail S. Altman disputed Rose's claim in a book devoted specifically to the question of the woman's identity and Beethoven's relationships in general.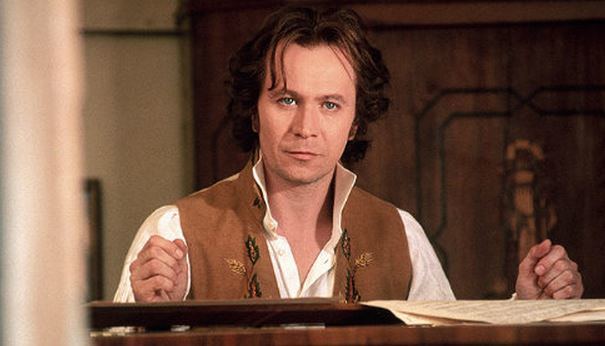 The Orchestra: London Symphony Orchestra, conducted by Georg Solti
Instrumental soloists
Murray Perahia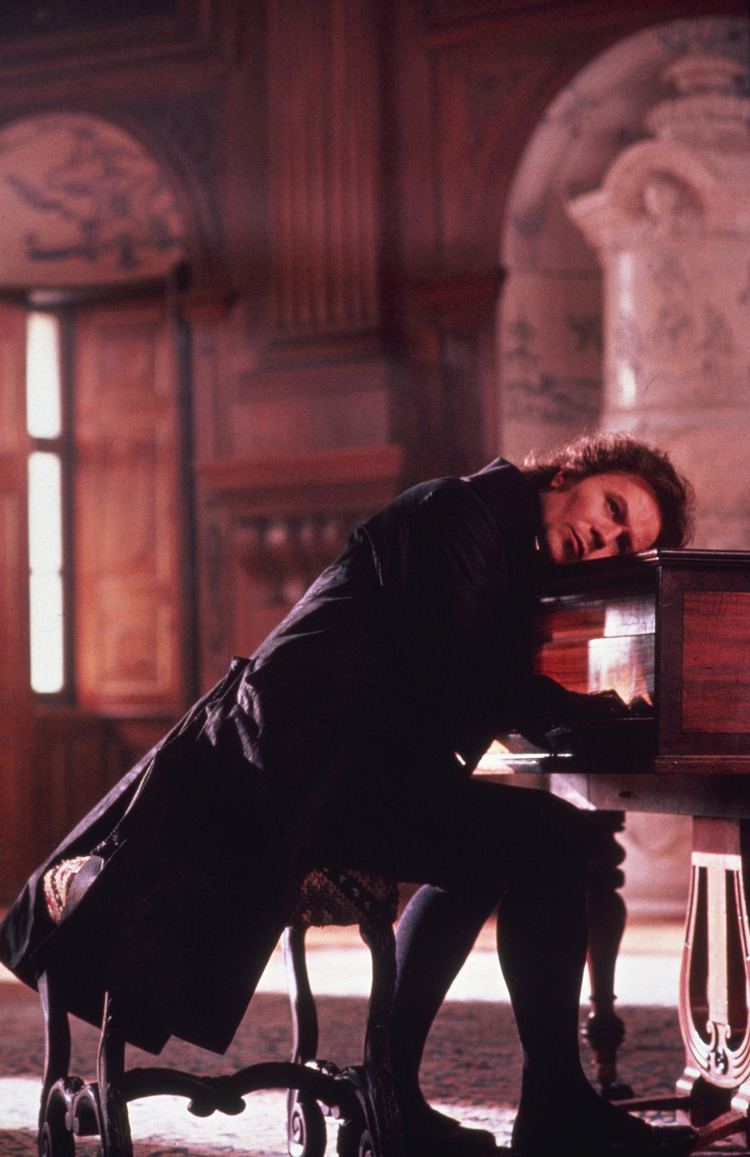 (in order of appearance)
Symphony No 5, Op. 67.
Für Elise (complete).
Symphony No 3 In E-Flat Major Op.55 Eroica.
Piano Sonata No 14, Moonlight: Adagio Sostenuto.
Symphony No 6, Op. 68, Pastoral: Storm.
Piano Trio No 5 In D Major, Op. 70, No 1 Ghost.
Violin Concerto in D Major, Op. 61.
Piano Sonata No 8, Pathetique.
Piano Concerto No 5, Emperor (love theme, ending credits).
Missa Solemnis: Kyrie.
Symphony No 7, Op. 92: Allegretto (Karl's theme)
Violin Sonata In A Major, Op. 47, Kreutzer: Adagio sostenuto- Presto.
Symphony No 9, Op 125: Ode to Joy.
Reviews for Immortal Beloved were mixed. From the 31 reviews collected from notable publications by review aggregator Rotten Tomatoes, reviews tended towards the positive, with an overall approval rating of 58%. Emanuel Levy gave the film a "C" rating, calling it a "speculative chronicle" that lacks the "vibrant energy and charm" of Wolfgang Amadeus Mozart biopic Amadeus (1984). He did, however, praise the "wonderfully recorded and inventively used" Beethoven compositions as well as the casting of Oldman, who he felt was "the perfect actor to portray the arrogant, irascible musician". Of Rotten Tomatoes' "top critics", Roger Ebert was highly complimentary of the film. He gave it 3½ stars out of four, stating in his review: "Immortal Beloved has clearly been made by people who feel Beethoven directly in their hearts". He asserted that Oldman "at first seems an unlikely choice...then we see that he is right". Janet Maslin also offered a positive review, stating: "thanks to its hugely effective use of Beethoven's most thrilling, tumultuous music, this film exerts much the same hypnotic power". She praised the performance of Oldman, writing that "he captures Beethoven as a believably brilliant figure struggling with his deafness and other demons".
MSN Movies, in a 2011 publication, wrote: "Oldman's performance is unimpeachable. He dives deep into the role with powerful passion and makes the audience feel the pain of the genius as he loses his hearing and fails to shape his nephew into a similarly talented musician. In the year of '[Forrest] Gump', Oldman was overlooked for a well-deserved Oscar nomination." Also that year Josh Winning of Total Film named Oldman's portrayal of Beethoven as one of the five best performances of his career, saying: "If ever there was a better filmic chameleon than Oldman, we've yet to find one. Immersing himself fully into the role of the German composer, Oldman is here damn near unrecognisable."
The movie debuted strongly and was a modest success, generating $9,914,409 in a domestic-only release.