Ilirska Bistrica ( Italian: (before 1927 Bisterza), German: ) is a town in Slovenia. It is the seat of the Municipality of Ilirska Bistrica. It belongs to the traditional region of Inner Carniola.
The name Ilirska Bistrica has its origin during the times of the Austrian Empire, in which the adjective Ilirska (in German: Illyrisch) was added to the old name Bistrica (German: Feistritz) to differentiate it from other towns in the empire that had the same name, such as Banska Bystrica in modern-day Slovakia. The name Ilirska Bistrica thus means Illyrian Bistrica, referring to the Kingdom of Illyria, an administrative unit of the Austrian Empire between 1816 and 1849.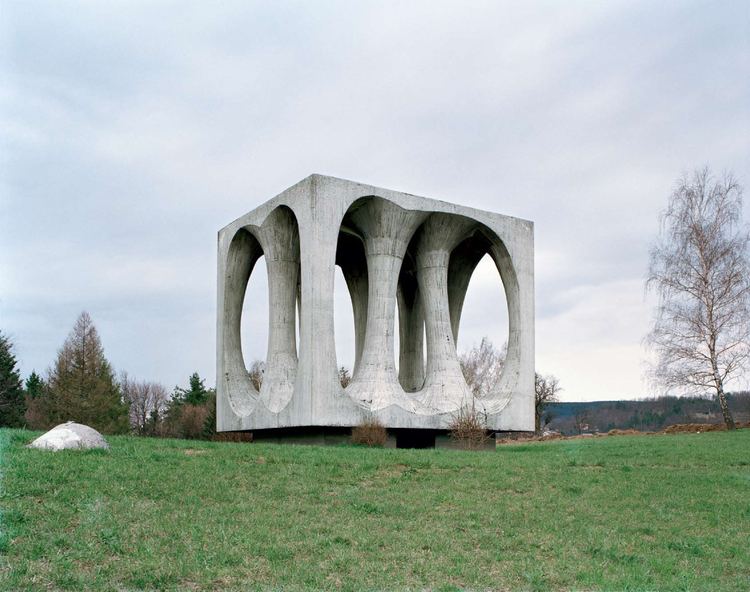 The towns history has been primarily shaped by the nations that have occupied it. Within the last 100 years, it has been under the control of the Austro-Hungarian Empire, Italy, Yugoslavia, and Slovenia. Remnants of this can still be seen in numerous monuments, the Ilirska Bistrica railway station, and the Italian barracks from the Second World War.
Ilirska Bistrica Wikipedia
(,)http://1.bp.blogspot.com/-jVgx23cbjdc/TahYH248agI/AAAAAAAAYIg/M9_Sj2uKrGQ/s1600/Spomenik_08.jpg(,)http://upload.wikimedia.org/wikipedia/commons/1/1b/Ilirska_bistrica-train_station.jpg(,)http://upload.wikimedia.org/wikipedia/commons/f/fe/Grob_Makse_Samsa,_Ilirska_Bistrica.jpg(,)http://upload.wikimedia.org/wikipedia/commons/c/c0/Gostilna_pri_Mesarju,_Ilirska_Bistrica.jpg(,)http://upload.wikimedia.org/wikipedia/commons/b/bf/Karte_Ilirska_Bistrica_si.png(,)http://3.bp.blogspot.com/-7qTePB_-0wM/TahYKmkESfI/AAAAAAAAYIk/8zCNDPrB7wg/s1600/Spomenik_09.jpg(,)http://cdn3.vtourist.com/19/1026946-The_town_Obcina_Ilirska_Bistrica.jpg
(,)http://www.slovenia.info/pictures%255Ccuisine%255C1%255C2005%255C054_05_grill_danilo_61330.jpg(,)http://imgs.ribiskekarte.si/galleries/reka-reka-od-zabic-do-skocjanske-jame/revir_i_reka_reka.jpg(,)http://media-cdn.tripadvisor.com/media/photo-s/05/93/00/52/sella-di-cervo-alla-griglia.jpg(,)http://www.slovenia.info/pictures%255Ccuisine%255C1%255C2005%255C055_01_potok_61335.jpg(,)https://aff.bstatic.com/images/hotel/840x460/231/23195072.jpg(,)https://aff.bstatic.com/images/hotel/840x460/231/23195788.jpg(,)http://mw2.google.com/mw-panoramio/photos/medium/13828059.jpg(,)https://c1.staticflickr.com/1/196/440514596_423256e66e.jpg(,)http://mw2.google.com/mw-panoramio/photos/medium/49928660.jpg(,)http://www.park-skocjanske-jame.si/images/skocjan-caves_foto_obmocje_3.jpg