Name

Igor Grichka











Born

August 29, 1949 (age 72), Saint-Lary, Gers, France




Similar

Geneviève Grad, Cyril Hanouna, Zac Efron




Igor Bogdanoff Death

3 January 2022 (aged 72) Paris, France




Grichka Bogdanoff Death

28 December 2021 (aged 72) Paris, France
Matt Berry voices Igor and Grichka Bogdanoff on Eurotrash
Igor Yourievitch Bogdanoff (born 29 August 1949-3 January 2022) and Grichka Yourievitch Bogdanoff (29 August 1949 – 28 December 2021) were French twin brother television presenters, producers, and scientific essayists who, from the 1970s on, presented various subjects in science fiction, popular science, and cosmology. They were involved in a number of controversies, most notably the Bogdanov affair, in which it was alleged the brothers wrote nonsensical advanced physics papers that were nonetheless published in reputable scientific journals.
Contents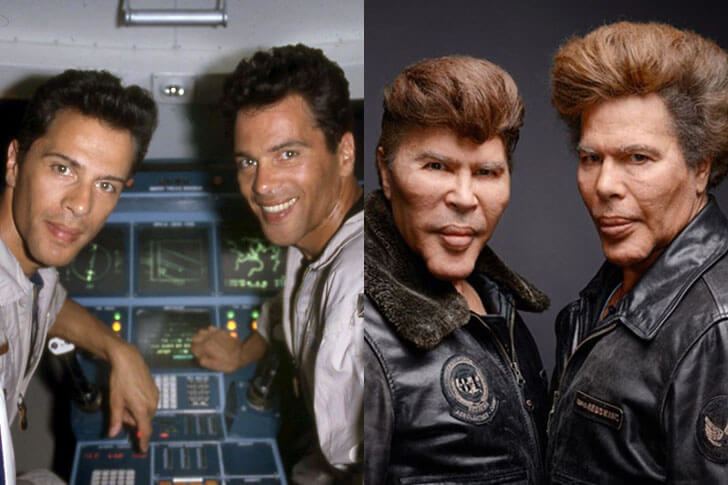 EXCLUSIVE : Igor and Grichka Bogdanoff at RTL radio station in Paris
Early years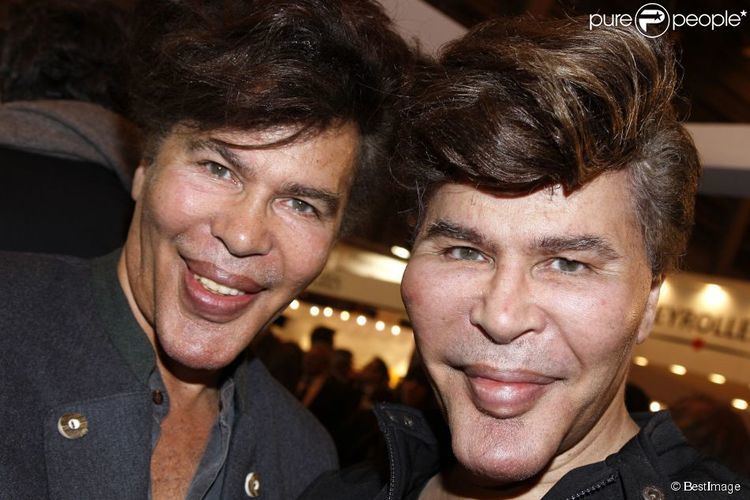 Igor and Grichka Bogdanoff were fraternal twin brothers born to Yuri Mikhaïlovitch Osten-Sacken-Bogdanoff (1928–2012), a Russian painter of Tatar origin and descent from a line of Princes Bogdanoff, and to Maria Maya Dolores Franzyska Kolowrat-Krakowská (1926–1982). Igor was the first born and his brother Grichka was born 40 minutes later. They were raised by their maternal grandmother, Countess Bertha Kolowrat-Krakowská (1890-1982), in her castle in southern France.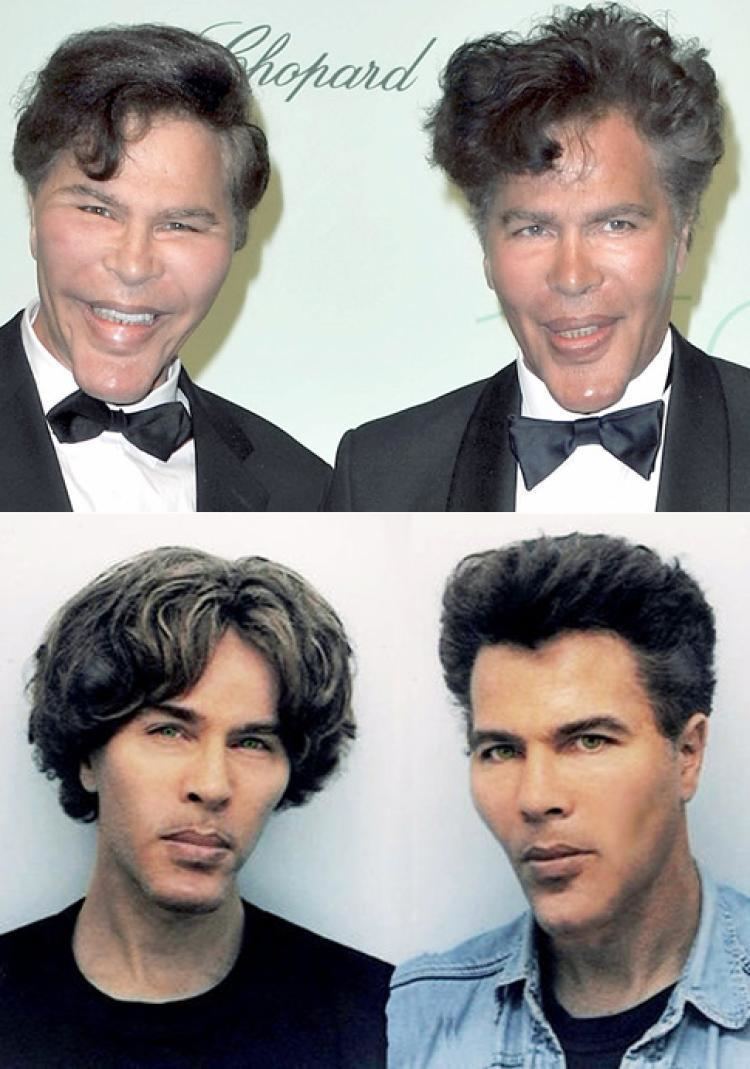 The twins spoke German, also learning French, Russian and English through contact, they would later say, with housekeepers and workers. Their grandmother spoke multiple languages, and they were exposed to a rich, multilingual library from early childhood, also developing an interest in astronomy.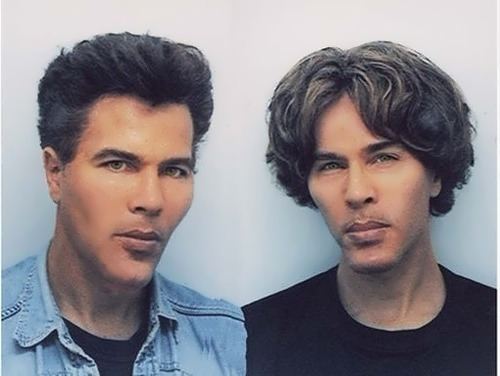 Igor Bogdanoff received a Diplôme d'Études Approfondies (DEA) in semiology and a doctorate in theoretical physics, while Grichka Bogdanoff earned a diploma at the Institut d'Études Politiques (IEP) and a doctorate in mathematics.
Television shows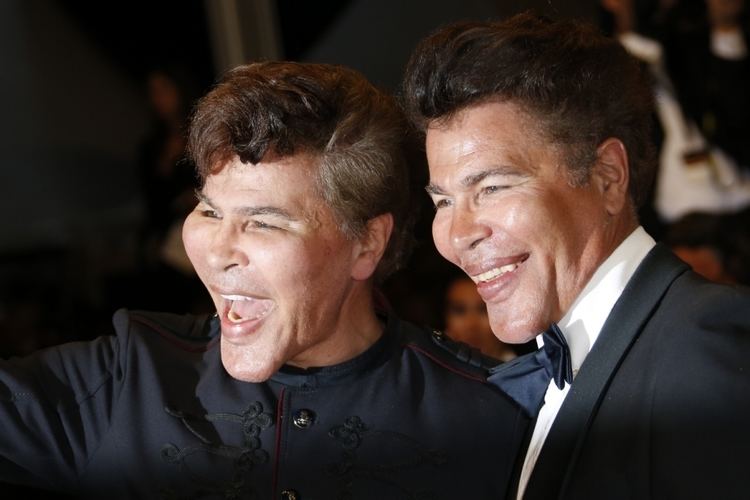 In 1976, after they jointly published their first book Clefs pour la science-fiction. Roland Barthes wrote the introduction which was also published in the respected literary publication La Quinzaine littéraire. They were interviewed on Antenne 2 programme Un sur Cinq hosted by Patrice Laffont and where they presented a feature on science fiction. They moved later to TF1, interviewed by Yves Mourousi on TF1 who proposed them a regular science fiction section on his weekly Bon appétit, concentrating on robots and extraterrestrial phenomenon. This way a TV career was launched and they went on to have their own popular shows like Temps X.
They later on produced and hosted two other scientific shows: 2002 – L'Odyssée du Futur in 1982 and Futur's, a weekly show in 1989. Other shows included Projet X 13 on 13ème Rue Universal and a shorter show Rayon X on France 2 and in 2008, Science X and Science 2 also on France 2. But these shows received increasingly negative reviews from more established scientific publications resulting in Science X being discontinued.
In 2010, they returned with a new scientific TV magazine À deux pas du futur on France 2 rebroadcast in 2011 on France 5. Time later, the Bogdanoff brothers preside on a chair of Cosmology at the private Megatrend University of Belgrade.
Academic career
The preparation of both brothers for doctorates in 1991 in Promordial Cosmology at University of Bordeaux 1 created a number of controversies for them, with the university's director of Thesis receiving a number of appeals, including influential figures in the university, to disallow their continued enrollment in the university's doctoral programme. The Bogdanoff brothers decided to move to Dijon, where they continued their thesis at the University of Burgundy. At the end of the two dissertation defenses, Grishka Bogdanoff was awarded the title of doctor "conditional on review of manuscript under the supervision of three members of a university scientific jury", Igor Bogdanoff's thesis was reset. He eventually obtained his doctorate three years later on 8 July 2002. Between 2001 and 2003 they published five articles with two republished in Annals of Physics and Classical and Quantum Gravity. Grichka Bogdanoff's thesis was "Fluctuations quantiques de la signature de la métrique à l'échelle de Planck" (1999) and Igor Bogdanoff's "État topologique de l'espace-temps à l'échelle zéro" (2002).
In 2002, a bigger controversy arose around the Bogdanoff brothers' work. It came to be known as the Bogdanov affair, arising from an academic dispute regarding the legitimacy of a series of theoretical physics papers written by the brothers. Debate erupted over the degree to which the work constituted a contribution to physics or was, instead, meaningless. The ensuing dispute drew considerable coverage in the mainstream media.
Personal lives
Igor Bogdanoff had six children. Dimitri, the oldest, was born in 1976 of a relationship with comedian Geneviève Grad. After marrying Countess Ludmilla d'Oultremont, he had three children with her; Sacha, born in 1990, Anna and Wenceslas. Igor's youngest offspring, Alexandre (born 2011) and Constantin (born 2014), were born of his marriage at the Château de Chambord in 2009 with writer Amélie de Bourbon de Parme (born 1977), a natural and adopted daughter (1983) of Prince Michel of Bourbon-Parma (born 1926) by Laure Le Bourgeois, who subsequently married Princess Maria Pia of Savoy (daughter of Italy's last reigning king, Umberto II). Michel is also the brother of Queen Anne of Romania, and nephew of both Empress Zita of Austria-Hungary and Felix, Prince consort of Luxembourg.
Grichka Bogdanoff was not married and had no children.
The grandmother who had charge of them in their youth, Bertha Krakowsky, belonged to the noble Kolowrat family of Bohemia and was married to a member of the Austrian princely House of Colloredo-Mannsfeld when her pregnancy by the African American tenor Roland Hayes caused her to forfeit access to her four elder children, her palatial homes in Berlin and Prague, and her moral reputation in European society. She tried to sustain her episodic relationship with Hayes after her divorce and his return to America, but declined his offer to legally adopt and raise their bi-racial daughter, who would become Igor and Grichka's mother. In 1927 the countess retired to the Château de Saint-Lary near Auch with her daughter. During the World War II occupation of France by the Nazis, she served the occupiers as a translator while also secretly sheltering Jews on the castle grounds.
Publications
The Bogdanoff brothers also published a number of works in science fiction, philosophy and popular science. Since 1991, they sign their books as Bogdanov, preferring "v" to "ff".
Clefs pour la science-fiction (essay), Éditions Seghers, 378 p., Paris, 1976 [no ISBN], BNF:34707099q.
L'Effet science-fiction: à la recherche d'une définition (essay), Éditions Robert Laffont, Paris, 1979, 423 p., ISBN 978-2-221-00411-1, BNF:34650185g.
Chroniques du "Temps X" (preface by Gérard Klein), Éditions du Guépard, Paris, 1981, 247 p., ISBN 978-2-86527-030-9, BNF: 34734883f.
La Machine fantôme, Éditions J'ai lu, 1985, 251 p., ISBN 978-2-277-21921-7, BNF:34842073t.
La Mémoire double (novel), first as hardcover on Éditions Hachette, Paris, 1985, 381 p., ISBN 978-2-01-011494-6, BNF:348362498; then as pocket book
Dieu et la science: vers le métaréalisme (interviews with Jean Guitton): Hardcover Éditions Grasset, Paris, 1991, 195 p., ISBN 978-2-246-42411-6, BNF: 35458968t; then as a pocketbook
Avant le Big Bang: la création du monde (essay) :
Voyage vers l'Instant Zéro, Éditions EPA, Paris, 2006, 185 p., ISBN 978-2-85120-635-0, BNF: 40986028h.
Nous ne sommes pas seuls dans l'univers, Éditions EPA, Paris, 2007, 191 p., ISBN 978-2-85120-664-0, BNF: 411885989.
Au commencement du temps, Éditions Flammarion, Paris, 2009, 317 p., ISBN 978-2-08-120832-2, BNF: 420019981.
Le Visage de Dieu, (with a preface by Robert Woodrow Wilson and endnotes by Jim Peebles, Robert Woodrow Wilson and John Mather, Éditions Grasset, Paris, May 2010, 282 p., ISBN 978-2-246-77231-6, BNF: 42207600f.
Le Dernier Jour des dinosaures Éditions de la Martinière, Octobre 2011, ISBN 978-2732447100
La Pensée de Dieu, (with endnotes by Luis Gonzalez-Mestres), Éditions Grasset, Paris, June 2012, ISBN 978-2-246-78509-5
Le mystère du satellite Planck (Qu'y avait-il avant le Big Bang ?) (with preface and endnotes by Luis Gonzalez-Mestres, Éditions Eyrolles, June 2013, ISBN 978-2-212-55732-9
La Fin du hasard, Éditions Grasset, Paris, Octobre 2013, ISBN 978-2-246-80990-6
3 minutes pour comprendre la grande théorie du Big Bang (preface by John Mather, end notes by Luis Gonzalez-Mestres, Éditions Le Courrier du Livre, October 2014, ISBN 978-2702911211
Éléments de la Géométrie Froéboïde post-Anabelienne, Institut des Hautes Études Scientifiques, Paris, January 2017, ISBN 978-2712934055
Deaths
The Bogdanoff twins were both hospitalised, at Hôpital Européen Georges-Pompidou, in critical condition on 15 December 2021, after contracting COVID-19. Grichka died on 28 December, and Igor died six days later, on 3 January 2022. They were 72 and both were unvaccinated.
References
Igor and Grichka Bogdanoff Wikipedia
(Text) CC BY-SA