Distributed by Universal Pictures, the film is an HBO Films co-production alongside Mosaic Media Group and Forensic Films. The film features an ensemble cast including Terrence Howard, Paula Jai Parker, Paula Patton, Cicely Tyson, Ben Vereen, Patti LaBelle, Ving Rhames, Macy Gray, Faizon Love, Bruce Bruce, Malinda Williams, Jackie Long and Bill Nunn.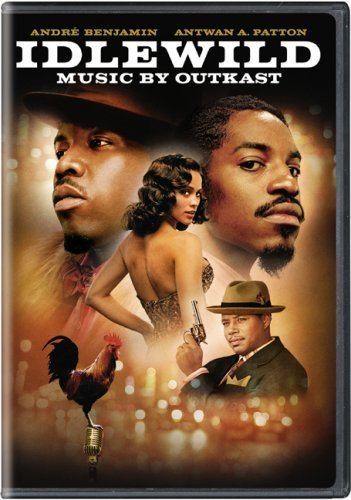 Percival (Andre 3000) and Rooster (Big Boi) have been good friends since childhood. However, as they grow up, they each begin to live separate lives. Percival works at his father Percy Senior's (Vereen) morgue during the day, and works at a local club called Church at night playing the piano. Rooster becomes a singer at the club and a bootlegger; he also gets married to Zora (Williams), with whom he has three children.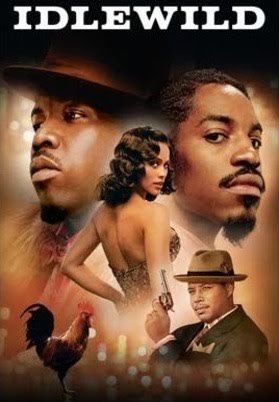 One night when Rooster shows up late to the club, everyone becomes upset and rowdy including gangsters Spats (Rhames), Trumpy (Howard), Ace (Love) and Rose (Paula Jai Parker) who have a business deal with the club and Rooster. Finally Rooster shows up and performs; Rooster, Spats, Trumpy and Ace talk about their deal. Spats wishes to get out of the business, and is willing to sell out to Ace. Meanwhile, backstage, a singer from St. Louis named Angel Davenport (Paula Patton) comes into the club and starts to complain about her train ride and her contract with the club. Angel is actually an imposter; she is really an aspiring singer named Sally B. Shelley, who stole the contract from the real Davenport (Labelle).
Rooster and Rose have sex in a car in a warehouse until they hear people coming into the warehouse, Rose jumps out of the car, gets dressed and confronts Spats, Trumpy and Ace who have just arrived. Rose then runs off, Trumpy then shoots and kills Spats and Ace in order to get the business for himself.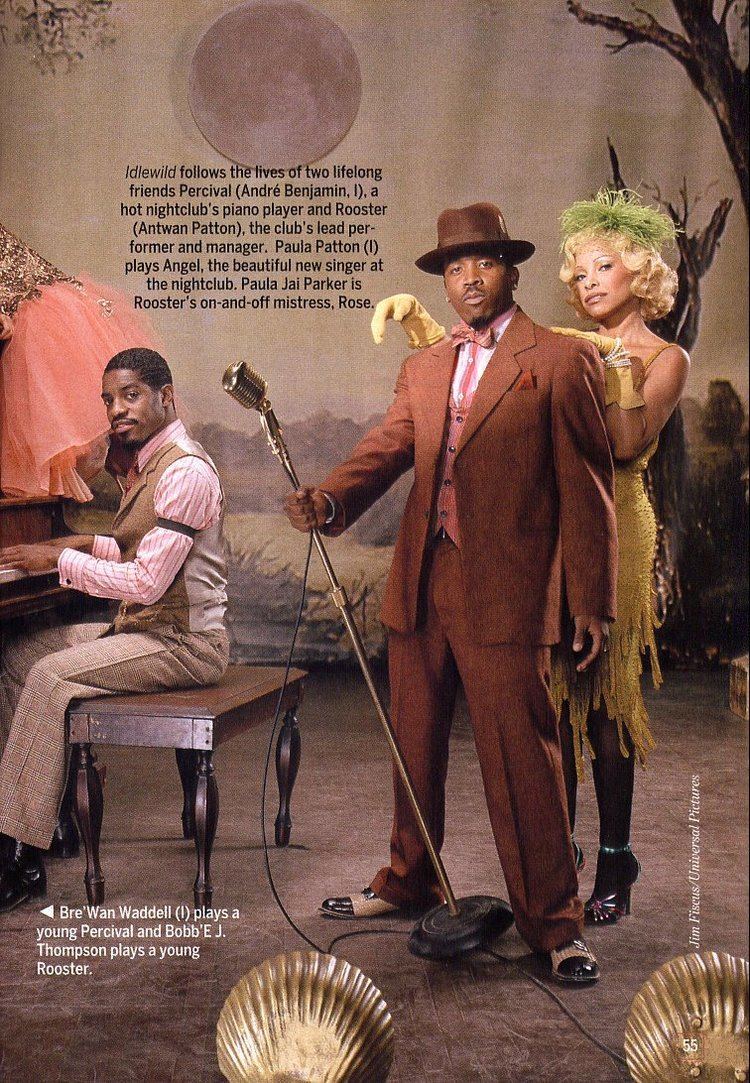 Meanwhile, Rooster runs into Trumpy while taking his family shopping and Trumpy explains that the debt owed by Ace is now his problem. He has to come up with this money by selling liquor at Church bought from Trumpy's "suppliers". Rooster goes to Rose's house to warn her, but she is already packed up and ready to leave. As Rose drives away in a taxi, she is being watched by one of Trumpy's henchmen.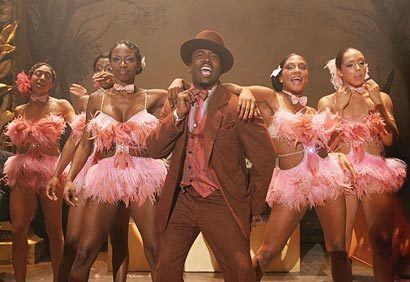 Meanwhile, Rooster begins to have more problems at the club, and forces Angel to sing. Angel has an attack of stage fright, but Percival calms her by giving her a song that he wrote for her. The song is a hit, and Angel becomes an overnight star; she and Percival also fall in love. During a storm, Angel runs over to the morgue to be with Percival, and the two have sex.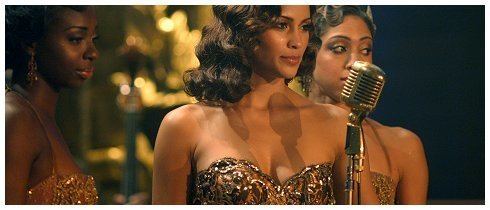 Roosters's wife Zora gets tired of his cheating and moves with their children to her mother's house. Angel gets a record deal in Chicago and asks Percival to go with her, but he reluctantly declines, as he feels obligated to his father. When Angel finds out that Percival knows who she really is, however, she pledges her love to him and persuades him to go to Chicago with her.
Rooster devises a plan to buy liquor from bootlegger GW (Nunn) and his partner. One day, Rooster is making his rounds to pick up hooch from GW to load in a hearse borrowed from Percival, when he sees a car on the road that seems to be stuck. He approaches the car to see an old woman, Mother Hopkins (Tyson), and her grandchildren. Mother Hopkins tells Rooster that he is an angel and gives him a bible. Rooster walks into the old abandoned house of the two bootleggers and sees that Trumpy's henchmen have beaten up GW and killed his partner.
Rooster is caught and brought to Trumpy, and GW is shot and killed. There is a fight between Rooster and Trumpy's henchmen. Rooster is shot but not killed due to the bible in his jacket and drives away in the hearse. However, Trumpy pursues him and shoots at him. Rooster escapes into the Church club, and soon after Trumpy arrives at the club. Before going to Chicago, Angel and Percival decide to make a stop at the Church club, Rooster and Trumpy have a dramatic fight in the club and shots are fired by Trumpy. Everyone in the club panics, and just when Trumpy is about to shoot Rooster, Trumpy is shot and killed by Percival.
Percival then notices that Angel has been shot and runs to her aid. However Angel dies soon afterward and Percival begins to grieve. He then tends to her and prepares her for burial, dressing her up in a wedding gown and slipping a ring on her finger, implying that he was planning on marrying her. Afterward, Percival attempts to commit suicide by hanging himself in his room, but is interrupted when Rooster rings the doorbell. Percival is consoled and gives Angel's Chicago bound ticket to Rooster, who is then reunited with his wife and children. Percival then begins to make records and tour in clubs throughout America and becomes famous. The film ends with pictures of Percival, and Angel in her coffin hung next to a picture of Percival's mother in her coffin at Percival's house.
André 3000 ... Percival Jenkins, Junior
Big Boi ... Rooster
Paula Patton ... Angel Davenport/Sally B. Shelly
Terrence Howard ... Trumpy/Wilbert
Faizon Love ... Ace
Malinda Williams ... Zora
Cicely Tyson ... Mother Hopkins
Jackie Long ... Monk
Macy Gray ... Taffy
Ben Vereen ... Percival "Percy Senior" Jenkins, Senior
Paula Jai Parker ... Rose
Bobb'e J. Thompson ... Young Rooster
Patti LaBelle ... The Real Angel Davenport
Ving Rhames ... Spats
Karen Dyer ... Eva the Fire Diva
The musical numbers in them are songs written and performed by OutKast, with other featured performances by Macy Gray and Paula Patton (dubbed by Debra Killings) The hip hop, funk, and soul stylings of the song score are intentionally anachronistic, given the fact that the film is set in 1935. Elements of 1930s-era blues and jazz music are however featured prominently in many of the musical numbers. The film's dance numbers, choreographed by Hinton Battle, also feature many period dances, primarily the jitterbug.
Most of the songs in Idlewild had already been featured on the OutKast albums Big Boi and Dre Present...OutKast and Speakerboxxx/The Love Below, essentially making Idlewild a jukebox musical. Seven of the songs from the film, along with several unreleased songs, were released by LaFace Records as an OutKast album entitled Idlewild at the time of the film's release.
The film received mixed response, with a Rotten Tomatoes aggregate of 48% fresh. Peter Travers of Rolling Stone said, "Idlewild can't decide if it's about bullets, booze, broads or the sound of hip-hop that the film strenuously tries to marry to the 1930s". "Seemingly meant as an African-American Moulin Rouge," wrote Frank Lovece of Film Journal International, "this visual blast of an homage to classic Hollywood musicals settles in as an odd hybrid, neither fish nor fowl. Nor foul, either, though not great — and ultimately, more idle than wild". Teresa Wiltz of The Washington Post likewise acknowledged director Bryan Barber's inventiveness, saying that, "For all its shortcomings, Idlewild also has something that few films can pull off: Moments of such pure cinematic fabulousness, breathtaking dance sequences and idiosyncratic flourishes that we are more than willing to forgive it for all its sins".
The film grossed $12,571,185 on a $10 million budget.