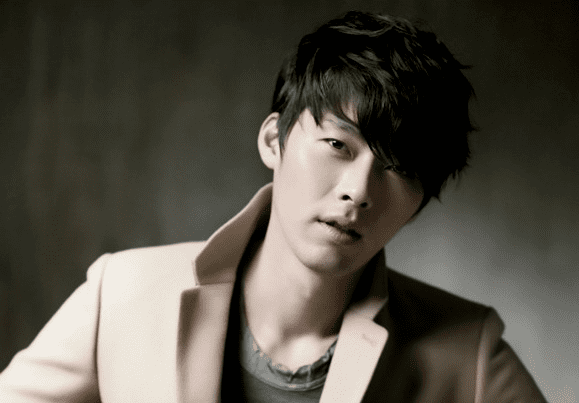 Hyun first starred in Nonstop 4 and quirky romance drama Ireland. He shot to stardom with the 2005 romantic comedy series My Lovely Sam Soon with Kim Sun-a. Sam-soon was a massive hit with average ratings of over 37% and 50.5% for the finale, for which Hyun won the Top Excellence Award at the MBC Drama Awards.
Following the success of Sam-soon, Hyun starred in his first film as a lead actor in A Millionaire's First Love (written by internet novelist Guiyeoni). It was released in South Korean cinemas on February 9, 2006, and recorded 639,596 admissions during its run.; and was pre-sold to Japan for US$1,500,000.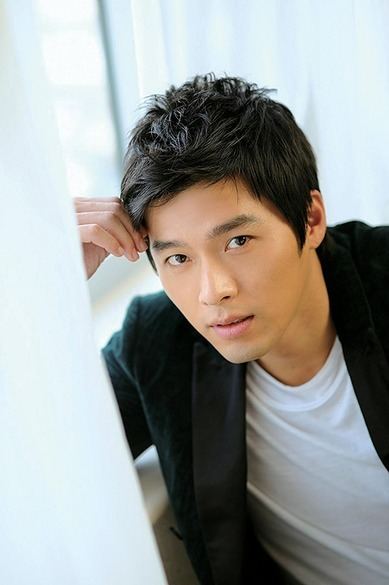 However, Hyun's next television project The Snow Queen failed to be successful. He began choosing more eclectic projects, such as 2008's The World That They Live In, which was well-received for Noh Hee-kyung's writing. He then starred in romance film I Am Happy, which was the closing film at the 2008 Busan International Film Festival. In 2009, Hyun drew critical acclaim in his portrayal a sociopath in the gangster saga Friend, Our Legend, reportedly watching Kwak Kyung-taek's original film 20 to 30 times.
Hyun experienced a resurgence of fame in 2010 with Secret Garden, a romantic fantasy written by Kim Eun-sook. The drama brought in 30% ratings and garnered much interest regarding its fashion, catchphrases and music. Hyun was recognized at the 2010 SBS Drama Awards and the 47th Baeksang Arts Awards for his stellar performance. He also contributed to the soundtrack of the drama with "That Man", which peaked at number one in eight Korean music portals.
In 2011, Hyun starred in two films; Come Rain, Come Shine (a minimalist breakup indie directed by Lee Yoon-ki); and Late Autumn (directed by Kim Tae-yong). Shot in Seattle, Late Autumn was an English-language remake of the 1966 Lee Man-hee classic, in which Hyun played a man on the run who falls in love with a woman who is on special leave from prison (Chinese actress Tang Wei). It became the highest grossing Korean film released in China to date, taking in more than US$9.5 million over two weeks, which was unprecedented for a melodrama. He received a good review from The Hollywood Reporter which stated, "It is Hyun who impresses more for not underplaying the dandy, narcissistic side of his personality."
Hyun walked the red carpet at the 61st Berlin International Film Festival where the two films screened He described the honor as his "happiest achievement."
After the merger of their former agency AM Entertainment with SM Entertainment, Hyun's reps announced in November 2012 that the actor and Shin Min-ah had decided to go independent and set up their own management agency O& Entertainment. Hyun then spent most of 2013 shooting commercials as an in-demand product endorser, and holding fan meetings all over Asia.
For his acting comeback after military service, Hyun chose The Fatal Encounter, his first ever period film, in which he played the leading role of King Jeongjo who faced fierce party strife and assassination attempts during his reign. It was released in April 2014 and drew more than 3 million admissions. However, Hyun was criticized for his flat tonation and lack of emotions in the film; which received mostly negative reviews.
Hyun next starred in Hyde, Jekyll, Me, a 2015 romantic series in which he plays a man with split personality disorder (inspired by the literary character) whose two personas both fall for the same woman. However, the drama was a commercial flop and recorded the lowest ratings for a prime-time series.
In January 2016, Hyun set his own agency VAST Entertainment.
Hyun then returned to silver screen with the action-thriller film titled Confidential Assignment (2017), where he plays the role of a North Korean detective that is secretly sent to South Korea to apprehend a crime ring that is made up of North Korean traitors. The film was a success, and Hyun received positive reviews for his action scenes and comedic performance.
Hyun has confirmed his casting in the film, The Swindlers (also known as Conman) along with Yoo Ji-tae. The movie is about a prosecutor who plans to catch a con man who has swindled a large sum of money. He will also star in crime thriller Negotiation alongside Son Ye-jin and zombie blockbuster Rampant with Jang Dong-gun.
After joining the Marines for his mandatory military service and completing six months into his service, Hyun participated in the "Seoul Reclamation Anniversary Marine Marathon Competition". He ran 6.25 km long course with 400 exemplary senior marines. This event was held in remembrance of the historically significant event when the Marines won back the capital Seoul that had been taken during the 6.25 Korean War.
On October 29, 2013 Korean Government held a "50th Savings Day" event. Hyun Bin received recognition as the recipient of the President's award for saving 35 billion won (approximately USD 3.3 million) within 17 years.
In February 2016, Hyun was involved in an awareness campaign against animal cruelty. As part of the project, Hyun's agency VAST Entertainment released pictures of him posing with a retired search and rescue dog named "Vision".
Hyun was born and raised in Seoul. He has one older brother. He graduated from Chung-Ang University in 2004, where he majored in Theater Studies. In 2009, he enrolled at the same university to obtain a Master's degree.
Hyun dated actress Hwang Ji-hyun from 2006 to 2007, and actress Song Hye-kyo from 2009 to 2011.
Since December 2016, Hyun is in a relationship with actress Kang So-ra.
On March 7, 2011, Hyun volunteered to serve his 21 months of compulsory military service in the Marine Corps, considered the toughest service branch. He was discharged on December 6, 2012 and received a citation for being an exemplary soldier.