Covid-19
Plantae




Monocots




Hypoxis




Genus




Angiosperms




Hypoxidaceae




Hypoxidaceae




Asparagales







Hypoxidaceae, Hypoxis hirsuta, Rhodohypoxis, Curculigo, Spiloxene
Hypoxis is a genus of flowering plants belonging to the family Hypoxidaceae. The genus has an "almost cosmopolitan" distribution, occurring in Africa, the Americas, Asia, and Australia. Europe lacks native species. Most species are in the Southern Hemisphere, especially in southern Africa. Common names for the genus include star-grass, star lily, yellow stars, African potato, and stars. The genus is the largest of the Hypoxidaceae family and has its centre of variation in South Africa, where it occurs in open undisturbed grasslands. The name Hypoxis was taken over by Linnaeus in 1759 from a name coined by Paul Reneaulme in 1611 for a superficially similar species of Gagea and meaning "a little sour", referring to the taste of that plant's leaves.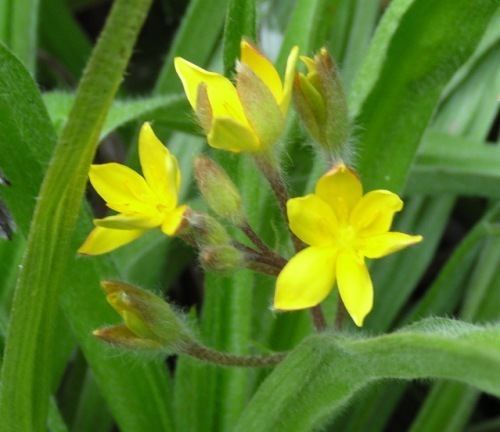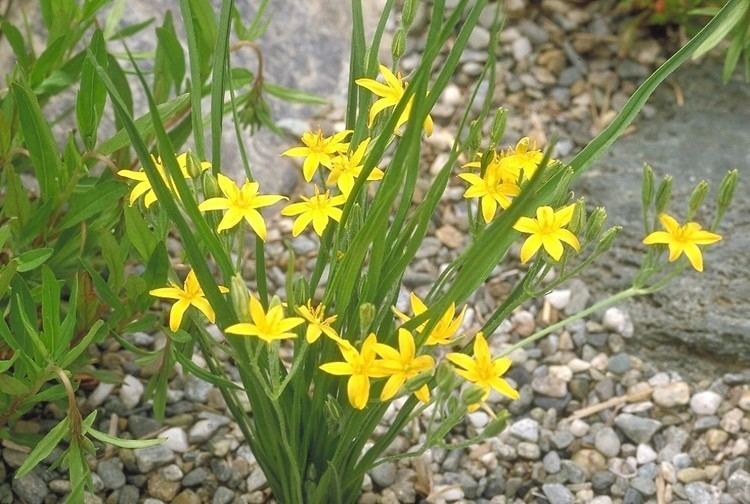 These plants are perennial herbs with corms or rhizomes. Some have tubers. The aboveground herbage is a layered cluster of lance-shaped, linear, or hairlike leaves, sometimes sheathed together at the bases. The blades are usually at least slightly hairy. The flowers are borne on a short, stemlike scape in a raceme or umbel arrangement, or sometimes singly. The flower has six yellow tepals which may be hairy, especially on the undersides. The undersides may also be whitish or tinged green or red. Occasional flowers have 4 or 8 tepals. The fruit is a capsule with a few to many small, oily seeds.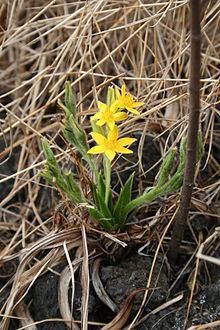 The seeds are needed to identify many species. Most have seeds less than 2 millimeters long, so microscopic examination is required.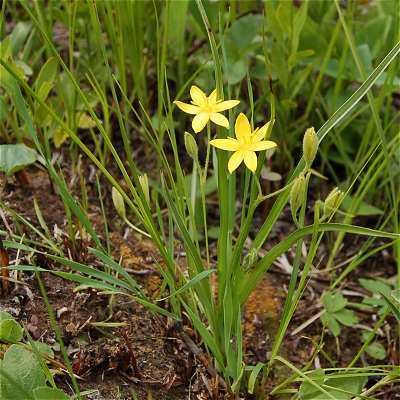 Hypoxis plants have long played a role in traditional African medicine; H. hemerocallidea and H. colchicifolia are the best known species used to make medicine and teas. The genus is not only used in traditional medicine, it has become important also in pharmaceutical preparations.
Sources have estimated 90 or 100 to 150 species in the genus. As of August 2013, the World Checklist of Selected Plant Families recognized 90 species:
Hypoxis Wikipedia