Owner

Allie Brosh




Commercial

No




Created by

Allie Brosh




Launched

2009







Type of site

Comic and personal blog


Website

hyperboleandahalf.blogspot.com
Allie brosh hyperbole and a half talks at google
Hyperbole and a Half is a combination of webcomic and blog written by Allie Brosh. The comic is drawn in Paintbrush and uses an exaggeratedly simple drawing style as an artistic device. It is a retelling of her life and includes stories from her childhood as well as the challenges she faces as an adult. Brosh has also expanded the comic into a series of web videos in a similar style, which have been popular.
Contents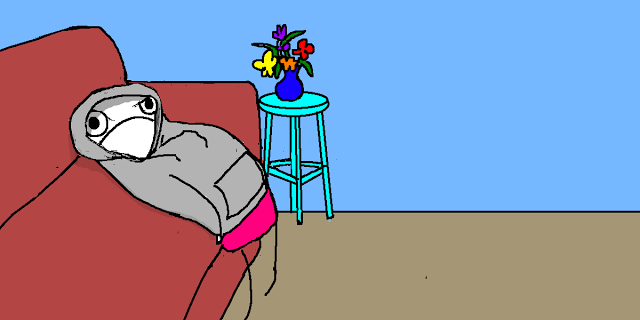 Hyperbole and a Half draws inspiration from "rage comics," promoting a certain similarity in their shared diction and simple, almost rudimentary art. A number of Brosh's images have, in turn, been repurposed into various memes and rage comic panels. A popular image, taken from an entry where Brosh describes her frustration over her inability to maintain enthusiasm for daily responsibilities, shows Brosh excitedly exclaiming "CLEAN ALL THE THINGS!"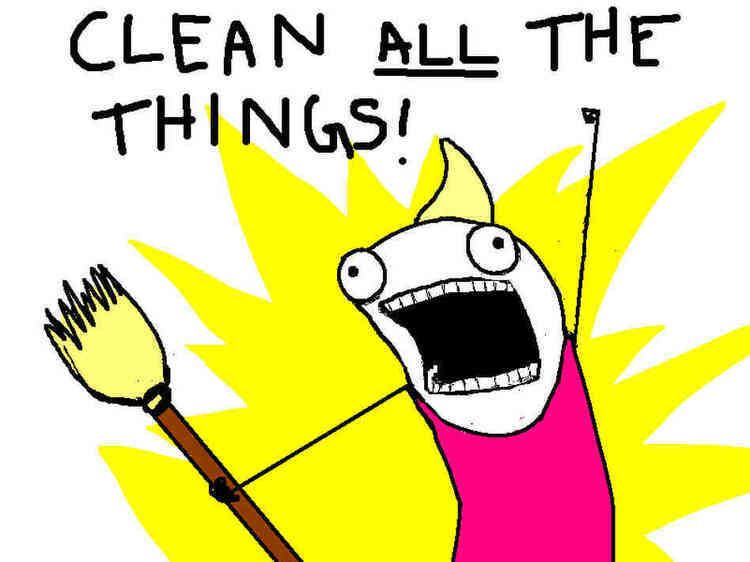 Hyperbole and a half movie
Personal life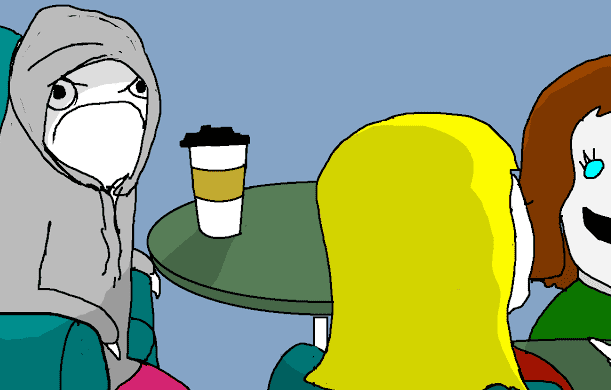 Brosh spent her early childhood in California before moving to rural Idaho at the age of 7. She attended college at the University of Montana after being recruited for track. She graduated with a bachelor's degree in human biology.
Brosh owns two dogs, as well as several rats, who feature in her comics.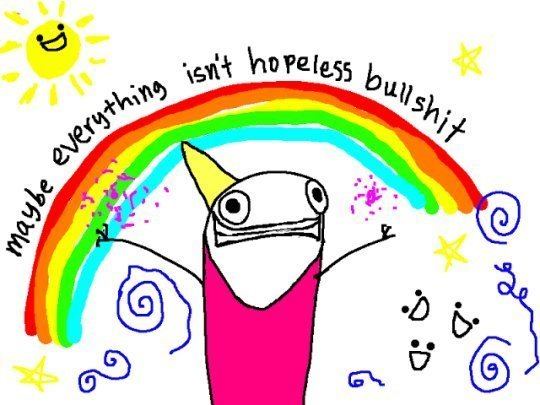 In October 2010, Brosh moved to Bend, Oregon, because, in her words, "it is quite possibly the best place on earth and just breathing the air here is like huffing joy and celebration."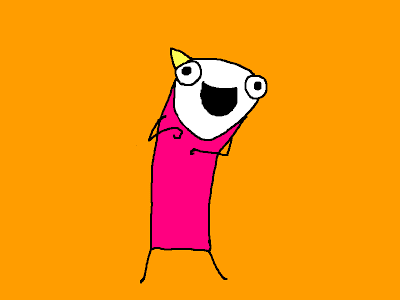 Brosh married Duncan Hendrick in December 2012. According to her blog, they met in June 2004 and started dating in March 2005.
Allie's younger sister Kaitlin was killed at the end of 2013 when her car was hit by a train.
Blog
In the Hyperbole and a Half blog, Brosh combines observational and absurdist humor with Paintbrush graphics to relate events from her life in rural Idaho. She frequently writes about the effects of ADHD and synesthesia on her interactions with the world. Her blog is the source of several popular Internet memes, including a humorously "improved" medical pain chart and the "Alot," a fantasy creature which Brosh imagines when writers mis-type the phrase "a lot." Her blog has shown up on reddit. As a result of her success, she has been invited to write a humor column on the Collaborative blog The Gloss.
Brosh had resolved to become an author at age eight, filling three spiral-bound notebooks with "a saga about a guy who fights various things."
Amy Dobek of the University of Missouri–Kansas City Library says that "it's not so much the stories themselves that are side-splittingly funny – it's the combination of her histrionic storytelling style and her primitively mad skills with MSPaint that put her, if I may say, over the top."
The blog has been liked more than 600,000 times on Facebook. In 2011 PC World included it on a list of the "funniest sites on the web."
In a May 5, 2011 post on her website, Brosh announced that she was putting together a Hyperbole and a Half book. The book was released on October 29, 2013. Her blog has been inactive since 2013.
Depression
In October 2011 Brosh posted an entry that was an account of her experiences with depression. The post was praised by critics and psychologists as an insightful description of the disease, and fans suffering from depression described Brosh's posts as "the most relatable portrayal they'd ever seen of their own experiences." She then vanished from her popular blog for over a year, causing concern among many readers. In March 2012, Allie Brosh issued a statement about her absence and answered questions on Reddit.
On May 8, 2013, Brosh broke her long silence and posted a "transition" post as a warning/prelude to a long post she was preparing. On May 9, she posted another update, "Depression Part Two." including a discussion of her suicidal feelings. The post got 1.5 million views in a single day.
She was surprised to learn that her fans—thousands weighed in with supportive comments—had worried about her so much during her absence. "When I'm really, really depressed, I just don't find myself funny at all," she explains. "It's hard to know whether what I'm doing is something worth posting."
Some experts, including Jonathan Rottenberg, associate professor of psychology at the University of South Florida, have lauded Hyperbole and a Half as one of the best contemporary portraits of the condition. "I know of no better depiction of the guts of what it's like to be severely depressed: Clutching your blanket, you are born into the baffling, boring, disorienting state that is depression – radically out of phase with the rest of humanity, unable to understand the concerns of other people, nor able to communicate yours to them," he wrote of Brosh in Psychology Today.
Book version
On October 29, 2013, Brosh's Hyperbole and a Half: Unfortunate Situations, Flawed Coping Mechanisms, Mayhem, and Other Things That Happened was released. The book included some of her classic online website, like "Adventures in Depression," and new content. Brosh comments on her website that she included "ten and a half" new stories. Brosh appeared at Comic-Con in July 2015 on a panel with Felicia Day, discussing the writing of the book and the sequel. Her second book, Solutions and Other Problems, was originally slated to be published in October 2016, but has since been postponed indefinitely.
References
Hyperbole and a Half Wikipedia
(Text) CC BY-SA