Egypt




Red Sea




Red Sea Aquarium, Shadwan, El Gouna Stadium, Jungle Aqua Park



Hurghada ( Arabic: ? el-Gardaqa ) is a city in the Red Sea Governorate of Egypt. It is a main tourist center and third largest city (after Suez and Ismailia) in Egypt located on the Red Sea coast.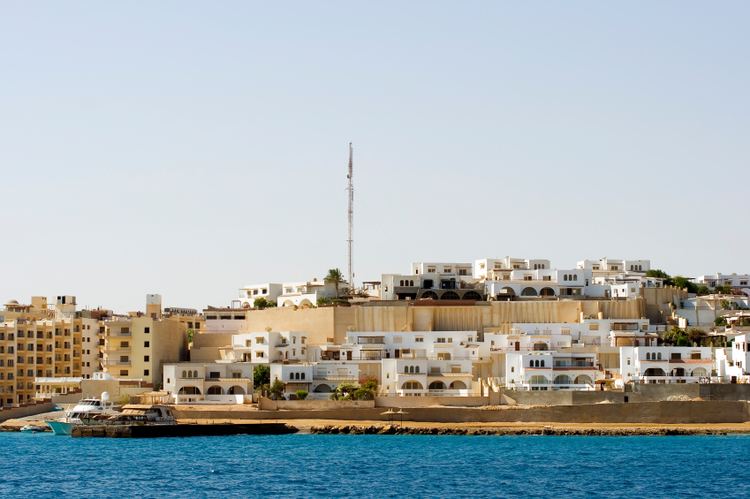 Although a town in its own right Hurgada's current major industry is foreign and domestic tourism, owing to its dramatic landscape, year-round dry and temperate climate and long stretches of natural beaches. Its waters are clear and calm for most of the year and have become popular for various watersports, particularly recreational scuba diving and snorkelling.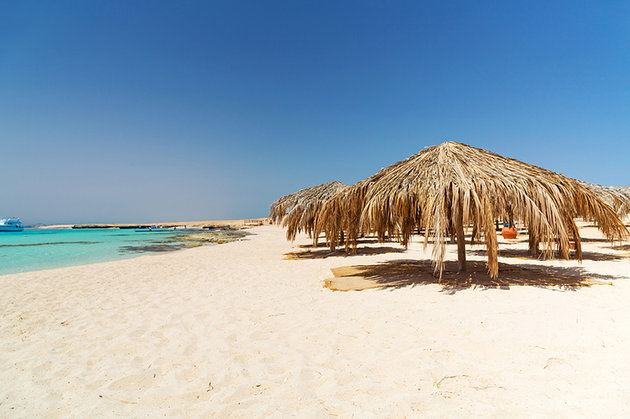 There are plenty of diveshops. Most take you out on a daytrip and make one dive in the morning and one in the afternoon. Dive sites around Abu Ramada Island, Giftun Kebir and Giftun Soraya are very popular. You can also visit shipwrecks such as the El Mina or the Rosalie Moller.
Hurghada Wikipedia
(,)http://cdn3.vtourist.com/19/4264311-El_Mina_Restaurant_Hurghada.jpg(,)http://media-cdn.tripadvisor.com/media/photo-s/04/95/70/b5/south-beach-bar-restaurant.jpg(,)http://www3.hilton.com/resources/media/hi/HRGLBHI/en_US/img/shared/full_page_image_gallery/main/hi_marhabrestaurant02_6_675x359_FitToBoxSmallDimension_Center.jpg(,)http://www3.hilton.com/resources/media/hi/HRGHRHI/en_US/img/shared/full_page_image_gallery/main/HL_lagonnarestaurant01_16_675x359_FitToBoxSmallDimension_Center.jpg(,)http://media-cdn.tripadvisor.com/media/photo-s/06/b8/7b/89/getlstd-property-photo.jpg(,)http://www3.hilton.com/resources/media/hi/HRGHITW/en_US/img/shared/full_page_image_gallery/main/hi_lagondola03_5_675x359_FitToBoxSmallDimension_Center.jpg(,)http://www3.hilton.com/resources/media/hi/HRGLBHI/en_US/img/shared/full_page_image_gallery/main/hi_lotusrestaurant02_2_675x359_FitToBoxSmallDimension_Center.jpg(,)http://cdn4.vtourist.com/19/4739942-McDonalds_New_Hurghada_Hurghada.jpg(,)http://en.steigenberger.com/var/steig/storage/images/media/images/shr/hotels/steigenberger-aqua-magic/stage-images/shr-aqua-magic_public_magic-souk/580987-2-eng-US/SHR-Aqua-Magic_public_magic-souk_property_top_image.jpg(,)http://en.steigenberger.com/var/steig/storage/images/media/images/shr/hotels/steigenberger-aqua-magic/stage-images/shr-aqua-magic_exterior_night-1/706690-1-eng-US/SHR-Aqua-Magic_exterior_night-1_property_top_image.jpg(,)http://media-cdn.tripadvisor.com/media/photo-s/04/0c/8e/55/da-nanni.jpg(,)http://images.hotels4u.com/Travel_Images/Resort_2068/Building_12467/restaurant2_at_the_Jungle_Aqua_Park.JPG(,)http://media-cdn.tripadvisor.com/media/photo-s/01/93/37/c5/the-heaven-restaurant.jpg(,)http://www3.hilton.com/resources/media/hi/HRGHRHI/en_US/img/shared/full_page_image_gallery/main/hi_marinabar01_2_675x359_FitToBoxSmallDimension_Center.jpg(,)http://images.hotels4u.com/Travel_Images/Resort_2068/Building_4685/restaurant3_at_the_Continental_Resort_Hurghada.jpg(,)http://www.hurghadaacornrentals.com/Out%2520and%2520About%2520in%2520Hurghada/Out%2520and%2520About%2520Hurghada%2520020.jpg
(,)http://www.awams.com/resources/images/locationImages/hurghada.jpg(,)http://www.planetware.com/photos-large/EGY/egypt-hurghada-giftun-island.jpg(,)http://www.touristwizard.com/wp-content/uploads/2014/05/Hurghada-Red-sea.jpg(,)http://media-cdn.tripadvisor.com/media/photo-s/03/9b/2f/9a/hurghada.jpg(,)http://www.tnnegypt.com/wp-content/uploads/2014/11/hurghada_11-715x500.jpg(,)http://i.dailymail.co.uk/i/pix/2013/08/19/article-2397013-1B5D51F2000005DC-653_634x422.jpg(,)http://www.travelingtotally.com/wp-content/uploads/2012/12/hurghada-favorite-place-for-divers-01.jpg(,)http://amazing-travels.com/ckfinder/userfiles/images/%25D0%25A5%25D1%2583%25D1%2580%25D0%25B3%25D0%25B0%25D0%25B4%25D0%25B0%2520.jpg(,)http://www.planetware.com/photos-large/EGY/egypt-hurghada-marina.jpg(,)http://www.onepiecetravel.com/upimg/090517/1_013013.jpg