Education

University for the Creative Arts

Books

The Ocean View: Paintings and Drawings of Wings American Tour, April to June 1976
Humphrey ocean the hardy annuals whoops a daisy
Humphrey Ocean RA (born 22 June 1951) is a contemporary British painter and Royal Academy Professor of Perspective.
Contents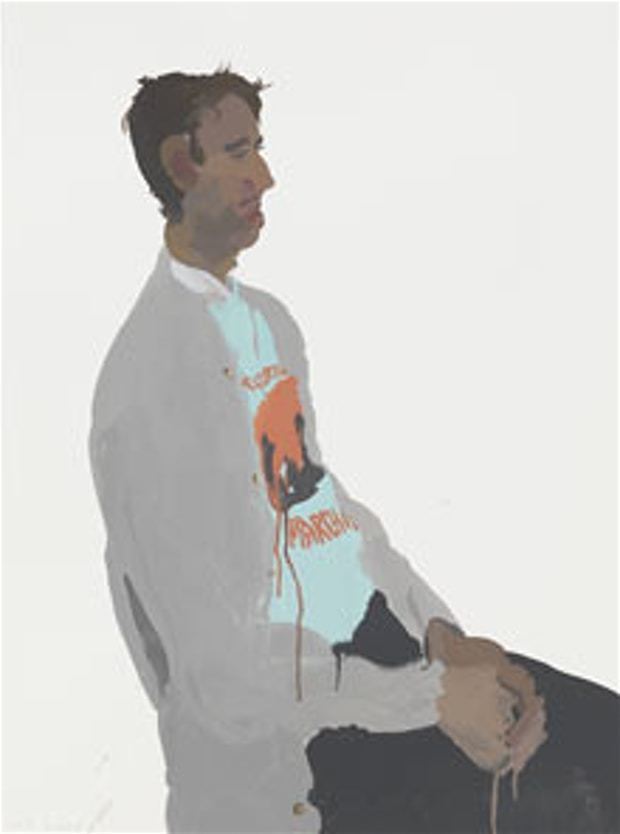 Humphrey oceans iron hoof davey crockett
Biography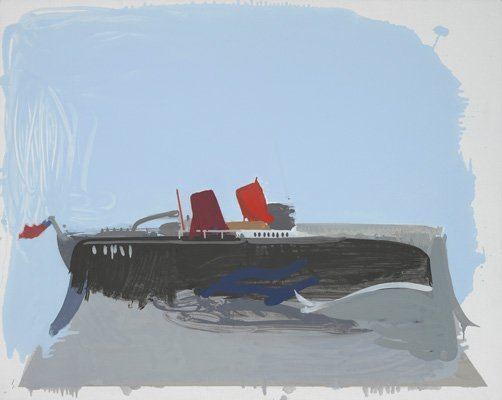 Ocean was born Humphrey Anthony Erdeswick Butler-Bowdon, on 22 June 1951 in Sussex, England, and went to art schools in Tunbridge Wells, Brighton and Canterbury.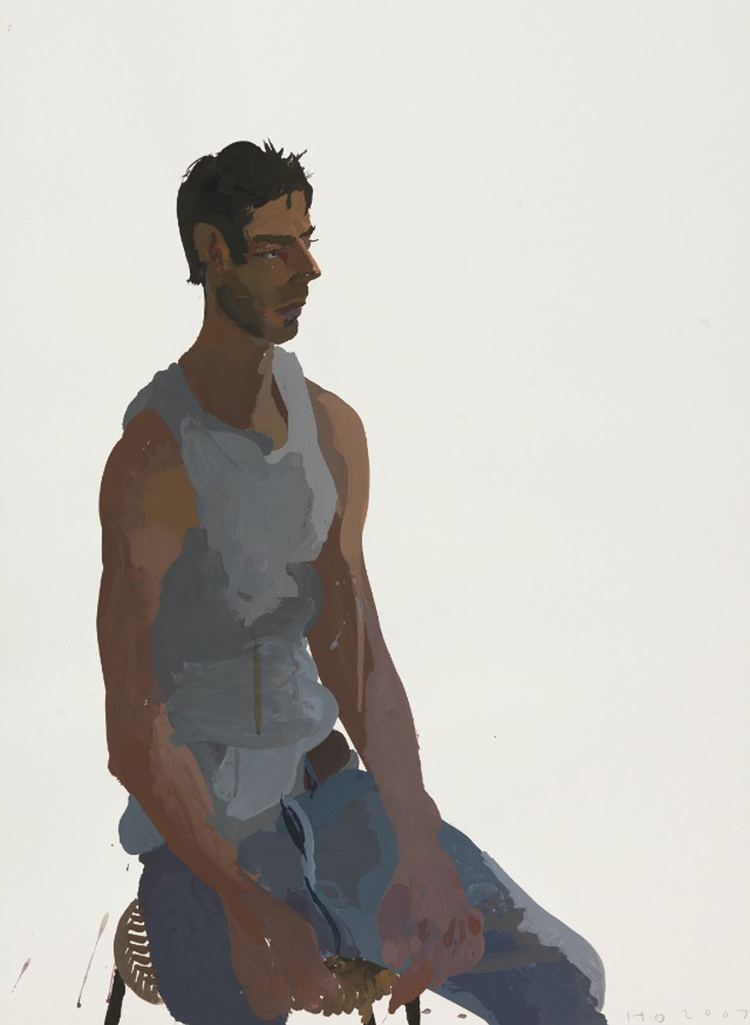 It was at Canterbury that he was taught by Ian Dury, then a painter. From 1971 he was bass player with the band Kilburn and the High Roads formed at Canterbury with Dury. They opened for The Who on its Christmas tour in 1973, after which Ocean resigned from music with the notable exception of recording the single "Whoops-a-Daisy" written by Ian Dury and Russell Hardy, for Stiff Records in 1978.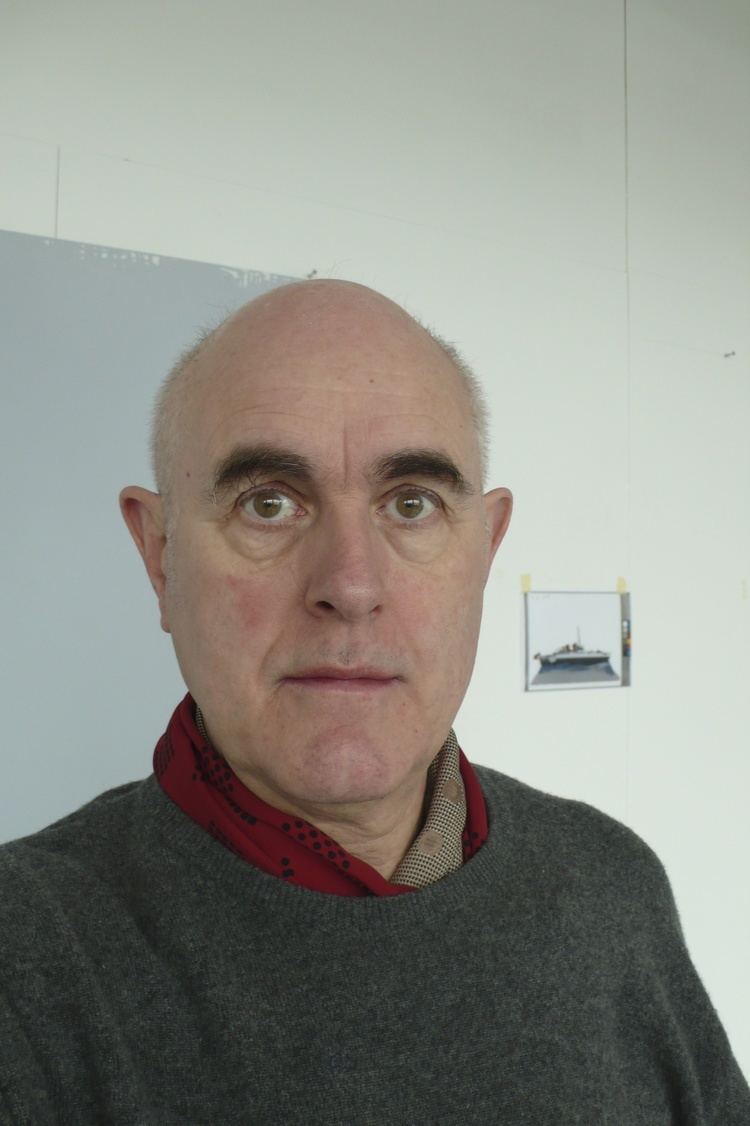 In 1983, Ocean painted Paul McCartney's portrait as part of the first prize in the 1982 John Player Portrait Award and the following year painted the poet Philip Larkin's portrait for the National Portrait Gallery, a work described by the novelist Nick Hornby as "unanswerable". Four years later, Ocean travelled to Northern Brazil with the American anthropologist Stephen Nugent, a lecturer at the University of London, eager to expose colonial caricatures of the region. Their subsequent book, Big Mouth: The Amazon Speaks, was published by Fourth Estate (HarperCollins) in 1990, and features evocative illustrations of Brazil. In 1999 the National Maritime Museum commissioned Ocean to paint a picture of modern maritime Britain. Throughout the 1990s and the early years of the twenty-first century, Ocean's paintings were exhibited in many of the leading museums in the United Kingdom. In addition to his portrait of Philip Larkin, he is perhaps best known for his iconic etching, Black Love Chair, which appeared on the cover of Paul McCartney's 2007 album Memory Almost Full.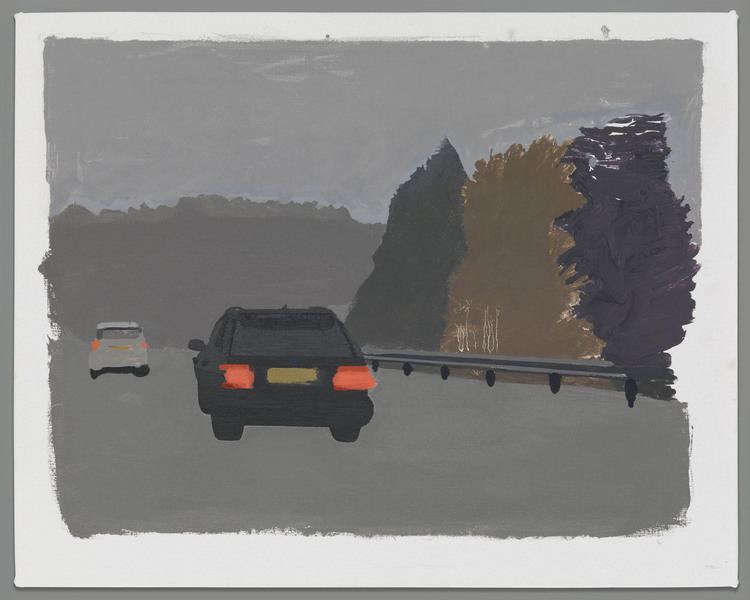 In 2002, Ocean was Artist-in-Residence at the Dulwich Picture Gallery, culminating in How's my Driving, an exhibition linking 17th-century Dutch genre paintings with South London suburbia. That year he was awarded an honorary fellowship by Canterbury College of Art (now the University for the Creative Arts) where he had been a student between 1970-1973.
Ocean was elected a Royal Academician in 2004. Since 2012 he has been Royal Academy Professor of Perspective, a position once held by J. M. W. Turner.
In 2009 he appeared in Life Class: Today's Nude on Channel 4 television, a project with Artangel directed by Alan Kane. In 2013 Lord Volvo and his Estate (1982) by Humphrey Ocean was voted one of 57 of the nation's favourite paintings and appeared on billboards around Britain in Art Everywhere organised by the Art Fund.
In 2014 he completed a portrait of Randy Lerner for the National Portrait Gallery. In the same year he advised on Turner's approach to perspective in Mike Leigh's film Mr Turner.
In 2015 he was made an Honorary Doctor by the University of Kent. He also featured in Will Gompertz Gets Creative on 11 July on BBC Radio 4, designed a road sign for his friend Margaret Calvert for the 50th Anniversary of the British Road Sign exhibition at the Design Museum, and showed in books + papers at Christine Koenig Galerie, Vienna.
In 2016 he was appointed a Trustee of the Royal Drawing School.
On 11 October 2016, Ocean presented The Essay on BBC Radio 3 on Impington Village College.
Humphrey Ocean lives and works in south London.
Selected exhibitions
1984: Paul McCartney New Portrait by Humphrey Ocean And Pictures Made on the 1976 Wings Tour, National Portrait Gallery
1992: Double-Portrait, Tate Liverpool
1997: urbasuburba (with Jock McFadyen), the Whitworth Art Gallery, Manchester
1999: The Painter's Eye (with John Tchalenko), National Portrait Gallery
2003: How's My Driving, Dulwich Picture Gallery
2006: How do you look (film with John Tchalenko), Hunterian Museum, Royal College of Surgeons of England
2009: Perfectly Ordinary, Sidney Cooper Gallery, Canterbury Christ Church University
2011: Here and There, Jesus College Cambridge
2012: A Handbook of Modern Life, National Portrait Gallery
Public collections
British Council, London
Bruges-Zeebrugge Port Authority, Belgium
Christ Church, Oxford
Ferens Art Gallery, Hull
Hertford College, Oxford
Imperial War Museum, London
National Maritime Museum, London
National Portrait Gallery, London
Queen Mary College, London
Royal Library, Windsor Castle
Royal Opera House, Covent Garden
Scottish National Portrait Gallery, Edinburgh
Victoria & Albert Museum, London
Whitworth Art Gallery, Manchester
References
Humphrey Ocean Wikipedia
(Text) CC BY-SA