China




Hubei




653,722 (2000)




Hubei Normal University


4,582.85 km2

Huangshi (simplified Chinese: ; traditional Chinese: ; pinyin: ; literally: "yellow rock") is a prefecture-level city in southeastern Hubei province, Peoples Republic of China. Its population was 2,429,318 inhabitants at the 2010 census whom 1,601,687 in the built-up (or metro) area made of 4 urban district plus the city of Daye now being part of the agglomeration.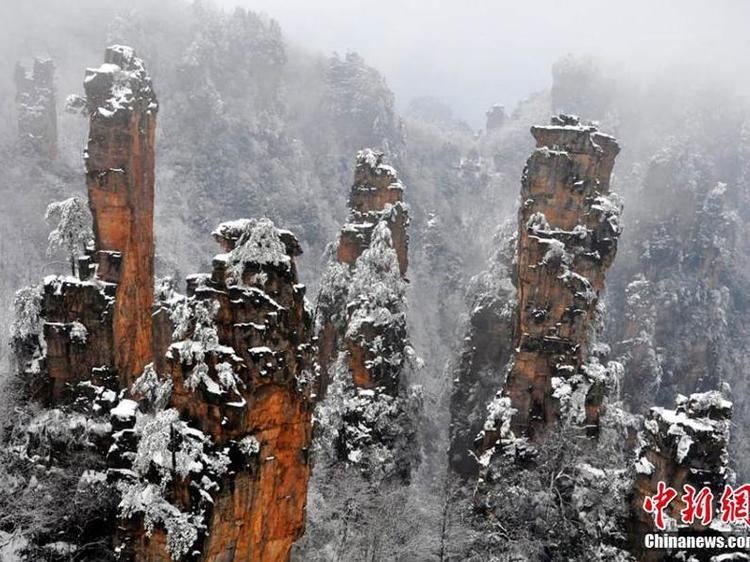 Huangshi is located in southeastern Hubei province, along the southwestern bank of one of the major bends in the Yangtze River. It is located 100 kilometres (62 mi) south-east of Wuhan, and borders Jiangxi province to the south. Its area was reported by the local government as 4,583 square kilometres (1,770 sq mi); elsewhere, the number of 4,630 square kilometres (1,790 sq mi) was given. The terrain is mostly small mountains and hills. The tallest mountain is 7 Summit Mountain with an elevation of 860 metres (2,820 ft) above sea-level. Huangshi is also located in a major lake district between Hunans Dongting Lake and Jiangxis Poyang lake and has dozens of large lakes. Huangshis climate is sub-temperate. Average annual temperature is 17 °C (63 °F) and precipitation is 1,400 mm (55.1 in). There are 264 frost free days. It snows between December and February.
Huangshis GDP for 2003 was 27.5 billion CNY. Its proximity to Wuhan and location along major rail lines and the Yangtze River make Huangshi an important logistics, distribution, and transportation hub. Mineral resources are plentiful in Huangshi giving it the nickname "The Southern Cornucopia". Metals include iron, manganese, gold, copper, tungsten, molybdenum, zinc, lead, cobalt, silver, gallium, and thallium. Other mineral resources include germanium, indium, selenium, tellurium, sulfur, calcite, limestone, celestine, plaster, and many others.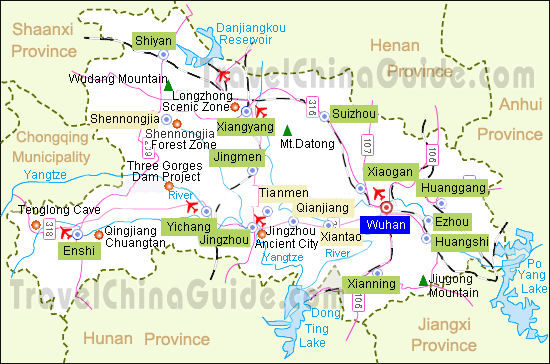 Huangshi has beautiful natural scenery such as lakes and mountains. One of its more famous sites is Feiyun Cave. As well as Dong Fang Shan (East Mountain), Oriental Mountain, and Ci Lake.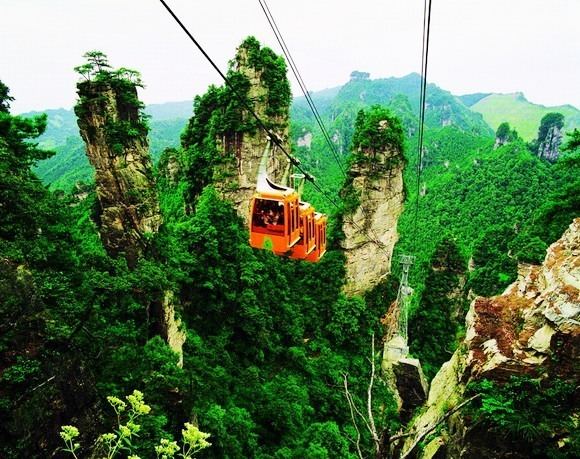 The former eastern pit of the Daye Iron Mine, which was in operation since the 1890s until 2000, has been converted into Huangshi National Mining Park (????????), where visitors can see a variety of mining equipment from the past and the present, some of it still operational.
Huangshi Wikipedia
(,)http://www.sino-us.com/UploadFiles/2014/2/24/d1cecda6-266a-4d26-b3df-5dd22147ce89.jpg(,)http://www.cn15mcc.com/upLoad/album/month_1306/201306161710553173.jpg(,)http://www.cn15mcc.com/upLoad/album/month_1306/201306161711131947.jpg(,)http://www.sino-us.com/UploadFiles/2014/2/24/4bb07694-fb5b-4f40-b017-252fd7ec7a4a.jpg(,)http://www.chinatourmap.com/zhangjiajie/images/huangshi_fort.gif(,)https://www.mychinatours.com/images/attraction/zhangjiajie/huangshzhai-cable-car/zhangjiajie-huangshi-fort1.jpg(,)http://www.sino-us.com/UploadFiles/2014/2/24/201402241713526179.jpg(,)http://www.sino-us.com/UploadFiles/2014/2/24/6ac2e839-9924-4900-9916-d295cfe80767.jpg(,)http://www.ecladesign.com/uploads/productImg/1339741898.jpg
(,)http://m.tlhotelsgroup.com/d/huangshi/mod_pukkaRestaurants/itemImage_191.jpg(,)http://i0.bookcdn.com/data/Photos/OriginalPhoto/148/14810/14810540.JPEG(,)http://m.tlhotelsgroup.com/d/huangshi/mod_pukkaRestaurants/itemImage_181.jpg(,)http://www.wandahotels.com/uploadfile/2015/0318/20150318100422570.jpg(,)http://m.tlhotelsgroup.com/d/huangshi/mod_pukkaRestaurants/itemImage_171.jpg(,)http://m.tlhotelsgroup.com/d/huangshi/mod_pukkaRestaurants/itemImage_161.jpg(,)http://en.hubei.gov.cn/visiting_hubei/food/201311/W020141210365522269933.jpg(,)http://media-cdn.tripadvisor.com/media/photo-o/03/d1/ee/5a/cihu-hotel.jpg
(,)http://www.travelchinaguide.com/images/map/hubei/hubei.gif(,)http://www.chinatouronline.com/upfile/2008/1741/20081209174119515426797759.jpg(,)http://www.chinatouronline.com/upfile/2008/1741/20081209174157140914009936.jpg(,)http://www.explorezhangjiajie.com/uploadfile/2012/1126/20121126114113400.jpg(,)http://www.chinatouronline.com/upfile/200905/2009051412105778125.jpg(,)http://www.explorezhangjiajie.com/uploadfile/2012/0713/20120713093439694.jpg(,)http://www.explorezhangjiajie.com/uploadfile/2012/0713/20120713093530821.jpg(,)http://twoyeartrip.com/blog/wp-content/uploads/2014/09/HuangshiMap.jpg(,)http://media-cdn.tripadvisor.com/media/photo-s/03/e0/ba/69/orient-mountain.jpg(,)http://en.hubei.gov.cn/hubei_info/administrative/201305/W020130521541425906364.jpg(,)http://www.enghunan.gov.cn/tourism/TravelGuide/Zhangjiajie/TouristAttractions/201308/W020130820464426092520.jpg(,)http://chinaexpat.com/wp-content/uploads/u659/huangshi_village.jpg(,)http://www.cn-zhangjiajie.com/attachments/2013/10/2_201310120101571oH72.jpg