Covid-19
Howard Panter




Impresario




Rosemary Squire (m. 1994)







Howard Hugh Panter


25 May 1949 (age 66) (

1949-05-25

)

Middlesex, England, UK




Theatre producer, theatre manager, businessman




London Academy of Music and Dramatic Art




Katherine Panter, Jennifer Brodie, Daniel Brodie




Hilary Panter, Hugh Panter




Tony Award for Best Revival of a Musical




Rosemary Squire, Bill Kenwright, Norton Herrick, David Mirvish
Sir Howard Hugh Panter (born 25 May 1949) is a multi-award winning British theatre impresario and theatre operator. He is a founder, co-owner, joint chief executive and creative director of the Ambassador Theatre Group LTD. (ATG) (whose subsidiary companies include Sonia Friedman Productions and First Family Entertainment). He has over 40 years' experience in the Arts and Entertainment industry gained in organisations such as the Royal Court Theatre, The Royal Shakespeare Company and Michael Codron Ltd.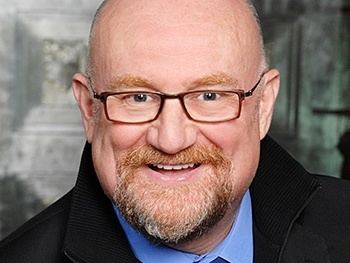 As Creative Director of ATG Productions, Howard has produced and co-produced musicals and drama for the West End, internationally and on national tours. Howard is a Director of Rocky Horror Company Limited. He was Chairman of the English Shakespeare Company and Director of West End theatre owners Maybox Group plc. Howard serves on the LAMDA Development Council and is currently Chair of Rambert Dance Company.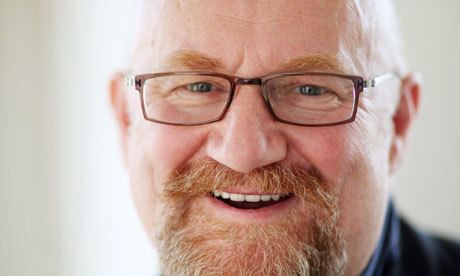 Howard and his wife/business partner, Rosemary Squire OBE are always highly ranked in The Stage 100 – the industry newspaper's guide to the 100 most influential people in UK Theatre. Between 2010 – 2016 they topped The Stage 100 for a record-breaking seven years making them the most successful entrants on the list ever. In 2013, the pair were placed first in the Evening Standard 'Power 1000' Theatre section. Howard received a Knighthood in the Queen's Birthday Honours List 2013 for services to theatre.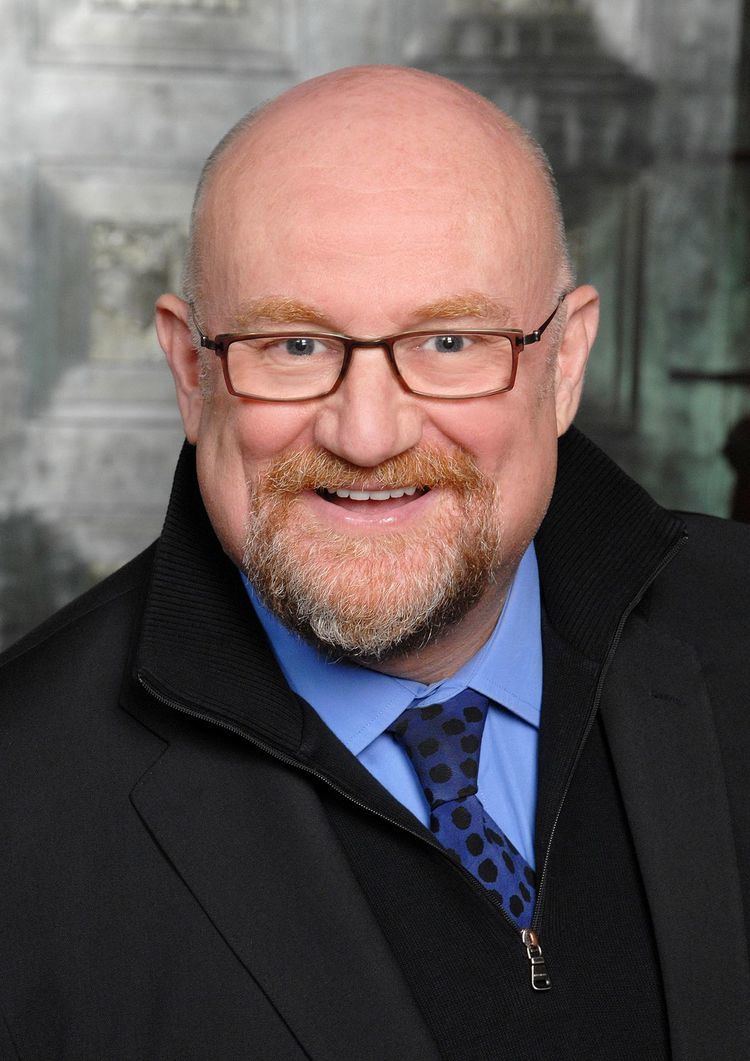 Sir Howard was born in Hillingdon Hospital in 1949.
His first unpaid "showbiz" job was as impresario and stage manager for the group the Norsemen in Iwerne Minster, Dorset.
One of his first jobs was as a technician with the London Contemporary Dance Theatre. From there, he pursued a career in Stage Management with The Royal Court Theatre and then went on to work for Woodfall Films, where in 1969, he worked as Stage Manager on a production of Hamlet starring Nicol Williamson as Hamlet and Marianne Faithfull as Ophelia.
Throughout the 1970s, Panter worked in areas such Stage Management, Technical Management, Lighting Design and Directing for a number of companies including Soho Poly, Knightsbridge Productions (as Production Associate), King's Head Theatre, the Royal Shakespeare Company and Michael Codron Ltd. In the late 1970s, Panter became a Producer for the Stirling Rigg Organisation.
Panter started the 1980s as a producer for Freedman/Panter Productions. He then went on to become Managing Director for Independent Theatrical Productions and in 1987 joined Turnstyle Group Ltd as Managing Director and Producer.
With the backing of Sir Eddie Kulukundis and brothers Sir John and Peter Beckwith, Panter and Squire establish Ambassador Theatre Group with acquisitions of the Duke of York's Theatre and The Ambassadors (Renamed New Ambassadors in 1999), London.
The expansion of ATG continues when Panter and Squire acquire the Ambassadors Theatre and Cinema Complex in Woking.
They extend the group with the management contract for Theatre Royal, Brighton, the newly built Milton Keynes Theatre and the Regent Theatre and Victoria Hall in Stoke-on-Trent.
2000 - a pivotal year for Squire and Panter with the acquisition of further regional venues Churchill Theatre, Bromley and Richmond Theatre, Surrey and with the purchase of ACT Theatres (Albery, Donmar Warehouse, Fortune, Phoenix, Piccadilly, Comedy, Whitehall (renamed Trafalgar Studios in 2004) and Wyndhams) and the Playhouse Theatre, London and Theatre Royal Brighton acquired in 2000. Squire also joined the Board of Management, Society of London Theatres and Arts Council Capital Advisory Panel.
2002 - their first venue in Scotland came with the King's Theatre, Glasgow.
2000–03 - ATG continued to acquire theatres in the West End and the UK regions and co-produced 25 shows in 2003 alone. Squire also was elected Fellow of the Royal Society of Arts and joined the board of Donmar Warehouse Productions (the producing company based at the Donmar).
2004 - Squire and Panter took over the closed Wimbledon Theatre reopening it as the New Wimbledon Theatre.
2005 - their Scottish portfolio extended with a lease and management contract for the Theatre Royal, Glasgow. In June 2005, Squire became the first democratically elected president of the Society of London Theatre (the trade organisation of London's theatre owners and managers), and only the second female president in the organisation's 100-year history. As president, Squire has campaigned to improve the West End theatre-going environment and to secure vital funding for capital improvements to protect the long-term future of London's historic theatres. She completed her three-year term in July 2008 and then went on to serve a further three years as Vice-President. She was a member of the Arts Council of England Lottery Advisory Panel from 2000 to 2005 and is a member of the Theatrical Management Association.
2004–05 - Savoy Theatre, London became ATG's 24th venue making ATG the largest theatre group in the West End, and second largest in the UK. ATG were also prolific producers in London, regionally and internationally. Trafalgar Studio 2 opened at the Trafalgar Studios, London.
2006 – A full-time working mother, Squire won the prestigious CBI Real Business First Women Award for Tourism and Leisure in June 2006, recognising her outstanding commercial success and the breakthroughs she made in promoting equal opportunities for women (especially at senior management level), flexible working and promotion from within the company. Accepting the award, Squire said: "The theatre industry is a major contributor to the UK economy and I am delighted this has been recognised by the CBI. I am very proud that ATG is the fastest growing live entertainment company in the UK and that more than half of our staff are women, including those on a senior management level. I hope that the First Women Awards will encourage more women to realise that professional success can be balanced with the demands of family." Also in 2006, Squire was appointed a London First International Envoy for London.
2007 - appointed an OBE for Services to Theatre. Squire spoke of her appointment: "I'm extremely proud of the pioneering work that ATG has achieved over the past 15 years and it is wonderful that the company and the industry have been recognised in this way."
2009 - Squire was appointed a National Member of the Arts Council England Board in January. She was Chair of Great Ormond Street Hospital's Theatres for Theatres Appeal and Vice-Chairman of Dance Umbrella, the UK's foremost international contemporary dance festival. She is also a Trustee of the Hall For Cornwall. In February 2009, ATG was awarded the contract to run the new Aylesbury Waterside Theatre. In November 2009, they realigned their share holding to bring in private equity group Exponent for a deal to secure the funding for the acquisition of Live Nation's UK Theatre portfolio. ATG became the largest theatre group in the UK. Panter remains joint-owner and becomes joint Chief Executive and Creative Director. Greg Dyke becomes Executive Chairman of the larger group. Other board members include: Sir Eddie Kulukundis OBE, David Blyth, Helen Enright, Michael Lynas, Peter Kavanagh, Richard Lenane, Chris Graham, Simon Davidson, Peter Beckwith OBE and Bill Benjamin.
2010 - Squire and Panter opened the Aylesbury Waterside Theatre, their 42nd theatre (and 39th currently within ATG). The Ambassador Theatre Group Ltd (ATG) was also shortlisted in 2010's 'Ones to Recognise' feature which is published as part of The Sunday Times PricewaterhouseCoopers Profit Track 100 Ones to Recognise. In 2010, London's Evening Standard named Squire and her husband jointly as the most influential people in British Theatre in the newspaper's list of London's 1000 most influential people 2010. From 2010 to 2016, Squire and Panter topped The Stage 100 a record-breaking seven times consecutively. It firmly established Squire as the most prominent woman in British theatre of the modern era and made the couple the most successful entrants ever on the list.
2011 - ATG selected AudienceView Ticketing as its ticketing technology provider. In February 2011 ATG announced that it had successfully secured a new five-year management contract for Churchill Theatre Bromley, beginning in April 2011. Following the hugely successful run of Ghost The Musical at the Opera House, Squire and Panter/The Ambassador Theatre Group Ltd (ATG) launched its Manchester Gets it First (MGiF) initiative – the company's commitment to bringing the biggest new musicals to Manchester before London and other major cities. In July 2011 ATG became the first theatre company in the world to install the new innovative ProBax seating at the Fortune Theatre in London. In August 2011 ATG announced its first full year results since its £90 million purchase of Live Nation's UK theatres, revealing [a 5% increase in turnover and a 3% increase in profit on the combined company] steady growth. In September, ATG announced that London's Comedy Theatre would be renamed the Harold Pinter Theatre, after the distinguished playwright, screenwriter, director, political activist and actor. ATG launched ATG Theatre Card in November – the UK's biggest theatre membership scheme with 100,000 members and growing - and also launched ATG's new website www.atgtickets.com – the UK's Most Visited Theatre Website (Hitwise). In December, ATG announced it had partnered with Tony Award®-winner Jerry Mitchell, the acclaimed director and choreographer, to form Jerry Mitchell Productions.
2012 - in January, ATG announced a co-producing partnership with West End and Broadway Producer, Tali Pelman, with the objective of developing and producing productions for presentation within ATG venues. In February, ATG was announced as the UK's second fastest growing privately backed company in The Sunday Times Buyout Track 100, sponsored by Deloitte. The annual league table ranks companies by growth in profits. In May 2012, ATG officially launched Theatre Royal Brighton Productions' inaugural production, Pinero's classic comedy, Dandy Dick at Brighton Race Course. Theatre Royal Brighton Productions was launched to create new play productions in Brighton, regionally and in London, with Artistic Director Christopher Luscombe and Associate Directors Maria Aitken and Philip Franks. ATG also announced The Ripple Effect, a piece of new writing being premiered in different regions of the UK. The aim of the project was to connect with young people from diverse backgrounds with limited experience of arts engagement. In August, ATG announced that it had partnered with acclaimed director, Jamie Lloyd, to form Jamie Lloyd Productions. In September, ATG announced details of how it was investing £15 million into capital projects which included a major overhaul of the company's Front of House areas, bars and toilets, to improve facilities for customers. ATG announced details of a relaxed performance pilot scheme for the 2012/2013 pantomime season with Churchill Theatre Bromley, Grimsby Auditorium and Richmond Theatre taking part. The scheme was supported by the Society of London Theatre (SOLT), the Theatrical Management Association (TMA) and the National Autistic Society (NAS) who collaborated with ATG on the delivery of these performances. November saw the appointment of Tim McFarlane as CEO for ATG Asia/Pacific. At the end of the year, ATG announced that it had successfully bid to continue operating the Regent Theatre and Victoria Hall in Stoke-on-Trent for the next ten years following a comprehensive tender process.
2013 – in February 2013, Squire appeared at number 16 on the inaugural BBC Radio 4 Woman's Hour Power List, intended to serve as a snapshot of the 100 most powerful British women, or women operating in the UK today. In April, ATG was ranked at no. 6 on The Sunday Times PwC Profit Track 100 list, published today in the Business section of The Sunday Times. The 100 firms are ranked by their profit growth over a three-year period. In May, ATG announced that it had appointed Conrad Lynch to join its producing team. In May, ATG, through its subsidiary, Lyric Theatre LLC, acquired The Foxwoods Theatre from Live Nation Entertainment. The Foxwoods Theatre, the largest theatre on Broadway, is situated on 42nd Street, opened in 1997 and seats nearly 2,000 people. It is home to Spider-Man: Turn off the Dark, and became ATG's 40th venue. In November, ATG and First Family Entertainment (FFE) joined forces with the charity When You Wish Upon A Star for the pantomime season. In December, ATG announced that it had completed a deal to acquire 100% ownership of the Savoy and Playhouse Theatre's in London's West End, and ATG confirmed it had completed the purchase of theatre ticketing agency, The Ticket Machine Group Ltd (TMG).
2014 – in January 2014, ATG and Sonia Friedman Productions (SFP) co-produce Mike Nichols' production of Harold Pinter's Betrayal starring Daniel Craig, Rachel Weisz and Rafe Spall. In January, ATG Asia Pacific co-produced an Australian production of the 40th Anniversary UK production of The Rocky Horror Show. Also in January, ATG appointed Peter Monks in the role of Commercial Director of ATG Tickets. In February, ATG's critically acclaimed production of Dirty Rotten Scoundrels premiered at the Opera House in Manchester and Aylesbury Waterside Theatre, prior to a West End transfer. In March, ATG's Technical Apprenticeship Programme won the award for Best Collaboration Between Industry and Education at the Creative & Cultural Skills Conference. In April, David Lazar was promoted to the newly created role of Executive Director. In May 2014, ATG's production of Annie Get Your Gun starring Jason Donovan launched a UK Tour. In June, Squire was named the only Master Entrepreneur for the London & South Region at EY's Entrepreneur of the Year 2014 Awards. In June, ATG announced two new appointments as part of the Group's international expansion and global business strategy, Business Development Director, Karin Gartzke and Julia Potts as UK Business Development Director. In July, ATG appointed Jonathan Grisdale in a new Executive Director role as Managing Director – Sponsorship, Sales and Marketing, and Martin Freeman took on the title role of Richard III in the first production of the second season for Trafalgar Transformed at Trafalgar Studios. In August, ATG's Theatre Royal Productions and English Touring Theatre launched a joint production of Tom Stoppard's Arcadia. In September, ATG expanded its Technical Apprenticeship programme to more theatres, following a successful pilot year. In October, Squire was named UK Overall Winner at the UK Finals of the EY Entrepreneur of the Year 2014, and was the first woman to top the award. In December, ATG produced Olivier-Award winner Tamsin Greig in her musical theatre debut in the YK premiere of David Yazbek and Jeffrey Lane's musical adaptation of Pedro Almodovar's Oscar-nominated film Women on the Verge of a Nervous Breakdown. In December, ATG's Broadway co-production of Constellations starring Jake Gyllenhall and Ruth Wilson opened at MTC's Samuel J. Friedman Theatre. At the end of the year, ATG began work as co-producer of a major new production of The King and I with the Lincoln Center in New York.
2015 – in January, ATG's productions of Spamalot and Jersey Boys continued their tours of the UK. The Rocky Horror Show toured Europe and On the Town continued to play at ATG's Lyric Theatre on Broadway. In Australia, ATG launched Thriller Live. Sonia Friedman Productions (SFP) – The Book of Mormon, Shakespeare in Love and Sunny Afternoon continued to play in the West End. In January, Theatre Royal Brighton Productions' co-production with English Touring Theatre of Arcadia opened at Theatre Royal Brighton before going on tour, and ATG appointed UK theatre executive Stuart Griffiths in the new role of Programming Director. In February, Sonia Friedman Productions (SFP) appointed Donna Munday in the new role of Executive Producer. In March, Squire launched The SPACe (the Squire Performing Arts Centre) at Nottingham Girls High School which was named in her family's honour by her former school. Squire is currently Chair of the 'Raise the Curtain' Development Board at the school, alongside its Patron, Dame Stella Rimington, set up to build the state-of-the-art facility. In April, ATG agreed terms to become the majority shareholder of BB Group, parent company to BB Promotion, one of the leading producers and promoters of premium live entertainment in Europe and beyond, with a particular strength in touring musicals and dance productions throughout Germany, Austria and Switzerland. In April, Sonia Friedman Productions (SFP)'s production of Sunny Afternoon won four Olivier Awards for Best New Musical, Outstanding Achievement in Music (for Ray Davies), Best Actor in a Musical and Best Actor in a Supporting Role in a Musical. In May, Sonia Friedman Productions (SFP)'s Bend it Like Beckham opened at the Phoenix Theatre London. In June, Squire became the first woman ever to represent the UK at the EY World Entrepreneur Awards in Monaco, one of only 6 woman world finalists in a field of 60 overall, and shortlisted to the final 10. ATG's co-production of The King and I with Lincoln Center Theatre collected 4 Tony Awards, and ATG won a Green World Ambassador 2015 Award for helping others to help the environment. The award was presented by the Green Organisation. Group Line won the award for Best Group Ticketing Agency at the UK Group Travel Awards. In the same month, Ambassadors Cinemas in Woking launches a programme of relaxed cinema screenings. In July, ATG topped the sixth annual Sunday Times HSBC International Track 200. The league table ranks Britain's mid-market private companies with the fastest-growing international sales. ATG appoints Jonathan Gregory in the role of Director of Partnerships. In August, ATG agreed terms with the co-owners of Sydney's MLC Centre – QIC and The GPT Group – for the lease and management of the Theatre Royal in Sydney, Australia, a milestone development that marked ATG's first theatre in the Asia Pacific area, and a region that will continue to play a major part in ATG's international expansion. Also in August, SFP's production of Hamlet starring Benedict Cumberbatch opened at the Barbican. In September, ATG completed the acquisition of ACE Theatrical Group (ACE) in the US, a company which specialises in the operation, design, development and construction of world class, live performance venues throughout North America. ACE's portfolio of large-scale theatrical venues now comprises the Kings Theatre in Brooklyn, New York; the Saenger Theatre in New Orleans, Louisiana; the Majestic Theatre in San Antonio, Texas; and the Charline McCombs Empire Theatre in San Antonio, Texas. In September, Cirque du Soleil announced that it planned to spend $25 million to mount a show called Paramour at ATG's Lyric Theatre, the largest Broadway house, opening in spring 2016. In October, ATG's award-winning Project Blackout initiative won a Green World Award from the Green Organisation at the 2015 award ceremony. In November, The Jaime Lloyd Company returned to Trafalgar Studios with Harold Pinter's enigmatic masterpiece The Homecoming, starring John Simm, Gary Kemp, Keith Allen and Gemma Chan. In December, ATG announced that it would reopen and operate Broadway's historic Hudson Theatre. Through its subsidiary, Hudson Theatre LLC, ATG had entered a long-term lease for The Hudson Theatre, its second theatre on Broadway, from a subsidiary of Millennium & Copthorne Hotels plc groups of companies (M&C). M&C and ATG are, in a multimillion-dollar project, restoring the landmark venue to its former glory as a Broadway playhouse.
2016 - Sir Howard Panter and Rosemary Squire topped The Stage 100 for a record-breaking seventh consecutive year following a landmark year of international acquisitions and production investment. The announcement made Panter and Squire the most successful entrants ever on the list, compiled annually by the UK industry's leading newspaper, which ranks the powerhouses of British theatre. 2016 ATG productions include the continuation of The Rocky Horror Show UK Tour, The End of Longing and The Maids, and SFP's Shuffle Along, Funny Girl starring Sheridan Smith, and Harry Potter and the Cursed Child Parts I and II.
Sir Howard is a Member of the LAMDA Development Board, Chairman of Rambert Dance Company and Director of the Rocky Horror Company Limited.
Note: Produced by Panter unless otherwise noted
9 to 5 (UK tour and London)
A Midsummer Night's Dream, 2003 London
After Mrs Rochester, 2003, London
All New People (UK regions and London)
Annie Get Your Gun, 2014 UK tour
Being Shakespeare (London, UK tour, New York and Chicago)
Blue/Orange (UK tour)
Carmen Jones, 1991 London
Company, 2006–2007 Broadway
Dandy Dick (UK tour)
Dirty Rotten Scoundrels, 2014 London
Elling, 2007 London &, 2010 Broadway
Exit The King, 2009 Broadway
Far Away, 2000 & 2001 London
Fat Pig, 2008 London
Ghost The Musical, 2011 Manchester, 2011 London
Goodnight Mister Tom (London)
Guys and Dolls, 2005–2007 London, 2006 & 2007 UK Tour, 2008–2009 Australia, 2009 Broadway
Joe Egg, 2001 London, 2003 Broadway, 2009 UK Tour
Jersey Boys (London)
La Cage Aux Folles (national US tour)
Legally Blonde, 2009 London
Legally Blonde (London, national tour and Sydney)
Macbeth (London)
Matthew Bourne's Highland Fling, 2005 London, 2005 UK Tour
Matthew Bourne's Nutcracker!, 2002, 2003, 2007-08 London, 2003 & 2008 UK Tour, 2004 Worldwide Tour
Maurice's Jubilee (UK tour)* Monkee Business (regional tour)
Mouth To Mouth, 2001 London
My One and Only, 2002 London
Noises Off, 2001, 2002 & 2003 London, 2008 UK Tour, 2001 Broadway
Passion Play (London)
Porgy and Bess, 2006-07 London
Posh, Jumpy and Constellations (Royal Court at the Duke of York's, London)
Pretending To Be Me, 2003 London
Priscilla Queen of the Desert (UK tour)
Richard III, 2014 London
Riflemind, 2008 London
Rocky Horror Show, 2009-10 UK Tour, 2008 Australia
The Rocky Horror Show 40th Anniversary (UK tour)
Shakespeare, The Man from Stratford, 2010 UK Tour
Shockheaded Peter, 2001 & 2002 London
Smokey Joe's Café, 1996-98 London
South Pacific (London and national tour)
Spamalot (London and UK tour)
Stephen Poliakoff's Sweet Panic, 2003-04 London
Sunset Boulevard, 2008–2009 London
Sweeney Todd, 2004-05 London, 2006 UK Tour, 2005-06 Broadway
The Hothouse, 2013 London
The Last Cigarette, 2009 London
The Lover The Collection, 2008 London
The Misanthrope, 2009 London
The Mountaintop, 2009 London
The Mountaintop (Broadway)
The Mystery of Charles Dickens, 2000, 2001 & 2002 London, 2002 Broadway
The Mystery of Charles Dickens 2012 (London)
The New Statesman, 2006-07 London, 2006 UK Tour
The Pride, 2014 London and UK tour
The Three Sisters, 2003 London
Vincent In Brixton, 2002, 2002 & 2003 London, 2003 UK Tour, 2003 Broadway
Weir, 1997 & 1998 London, 1999 Broadway
West Side Story, 2008 London, 2008-09 UK Tour, 1995 & 1996-97 Australia
Women on the Verge of a Nervous Breakdown, 2014 London
Drama Desk Awards (US)
Ernst & Young (UK)
Evening Standard Awards (UK)
Olivier Awards (UK)
Learning and Skills Council (UK)
Manchester Evening News Awards (UK)
McNaughton Review (Italy)
RAAM Awards (UK)
The Stage 100's Top 100 People In British Theatre (UK)
The Sunday Times(UK)
In April 2013, ATG is ranked at no. 6 on The Sunday Times PwC Profit Track 100 list, published today in the Business section of The Sunday Times. The 100 firms are ranked by their profit growth over a three-year period.
Tony Awards (US)
Time Out Live Awards (UK)
Whatsonstage Theatregoers Choice Awards (UK)
In June 2013, Panter received a Knighthood in The Queen's Birthday Honours List for services to theatre.
Born in Middlesex, England, he emigrated to Australia in 1951 with his parents Hugh and Hilary, returning to England in 1959 to be educated at Clayesmore School, Dorset before studying Production at Lamda.
Sir Howard is married to his business partner Lady Panter (Rosemary Squire), OBE. The couple met in 1979 at the Queen's Theatre, London where Squire was working in the box office during Panter's production of Patricia Routledge in And a Nightingale Sang. They married in 1994; Panter's best man was Simon Callow. They had their first child, Kate, in 2002. Sir Howard is the step-father to Squire's two children from her first marriage, Jenny (born 1986) and Dan (born 1987).
Since 1990, Sir Howard has been a member of The Garrick, London and a member of The Ivy Club.
Howard Panter Wikipedia