Genres

Dance-rock




Labels

RCA, Jive




Past members

Ian Keaggy




Years active

2005–present (hiatus)




Website

www.hotchellerae.com




Genre

Dance-rock






Origin

Nashville, Tennessee, United States




Albums

Whatever, Lovesick Electric, Tonight Tonight, Recklessly Japan Tour EP, Tonight Tonight Ep




Awards

American Music Award for New Artist of the Year




Members

Ryan Follesé, Nash Overstreet, Jamie Follesé, Ian Keaggy, McCoy Gibbs




Profiles




Facebook

Twitter

YouTube
Hot chelle rae best songs new 2016
Hot Chelle Rae (/ˌhɒt ˌʃɛl ˈreɪ/ HOT SHEL RAY) is an American dance-rock band formed in Nashville, Tennessee in 2005. The band consists of Ryan Follesé (lead vocals, rhythm guitar), Nash Overstreet (lead guitar, backing vocals), and Jamie Follesé (drums). Their debut album, Lovesick Electric, was released on October 27, 2009. They gained widespread attention for their 2011 double platinum single, "Tonight Tonight".
Contents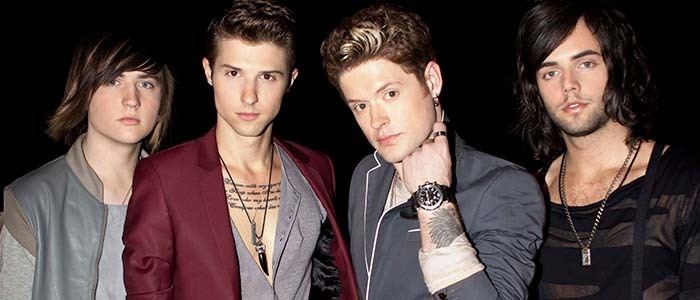 Andrew w k hot chelle rae p nk coming to rock band
2005–2011: Early years/Miracle Drug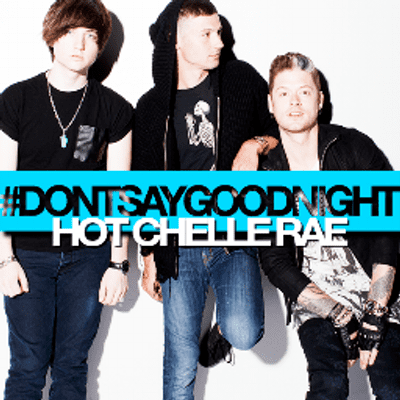 In 2005, childhood friends Ryan Follese and Nash Overstreet formed a band. Dubbing themselves Miracle Drug, they began releasing songs and playing shows with Ryan's brother Jamie on drums. Jamie soon became the band's drummer, with bassist Ian Keaggy later joining. After encountering a stalker fan on MySpace named Chelle Rae, the band changed their name to Hot Chelle Rae. In 2008, they signed to Jive Records. The following year, the band released their debut single "I Like To Dance". In October 2009, the band's first album "Lovesick Electric" was released, with the band going on a world tour to support it during 2010 and 2011.
2011–12: Whatever and touring
In 2011, the band released their single "Tonight Tonight" which hit the Billboard Top 10. Their second single "I Like It Like That" was released in November, 2011 and featured a verse from the rapper duo New Boyz. They released their second studio album, Whatever on November 29, 2011. It reached number 48 on the US Billboard 200, 25 in Australia and 21 in New Zealand. "Honestly" was released as the third and final single from the album in March 2012. In March 2012, the band supported Taylor Swift on the Australian and New Zealand legs of her "Speak Now World Tour". In the summer of 2012, the band toured with Demi Lovato. The band toured Australia and New Zealand through October to November with their "Whatever World Tour". British singer Cher Lloyd supported the band on this leg of the tour, along with Australian band 5 Seconds of Summer and New Zealand boyband Titanium. In November 2012, they released their cover of "Jingle Bell Rock" with some material added to it.
2013–2014: Recklessly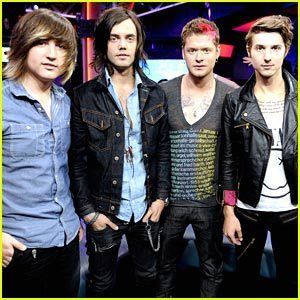 Hot Chelle Rae premiered a new single, "Hung Up" on January 25, 2013. It was officially released on February 12, 2013. The band also announced that their third studio album would be released in early 2014 as well as a new single. On October 31, 2013, Ian Keaggy announced that he would no longer be a part of Hot Chelle Rae. That same day, Hot Chelle Rae released the unofficial version of "Recklessly" for the fans. On February 7, 2014, the band released their new single, "Don't Say Goodnight". Hot Chelle Rae have continued to tour the US throughout the year.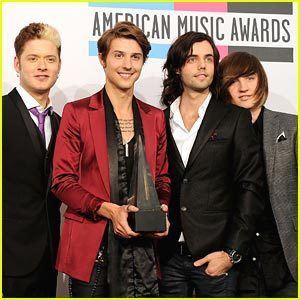 On October 1, 2014, Hot Chelle Rae released "Recklessly". The album contained "Hung Up", "Don't Say Goodnight", "Recklessly", and 2 other singles.
2015-present: Hiatus and solo careers
In 2015, Hot Chelle Rae took an unexpected, unannounced hiatus. This gave all members of the band a chance at a solo career. In 2016, Ryan Follese became the first member to embark on a solo career. He signed to Big Machine in June and began work on a debut studio recording. His self-titled EP was released in September 2016 and found Follese going back to his country roots. In January 2017, lead guitarist Nash Overstreet released his debut EP "U Don't Get 2 Do That" with a music video accompanying the title track.
Band members
Current members
Ryan Follesé – lead vocals, rhythm guitar, keyboard (2005-present)
Nash Overstreet – lead guitar, backing vocals, bass guitar, synthesizer (2005-present)
Jamie Follesé – drums, percussion (2005–present)
Former members
Ian Keaggy – bass guitar, backing vocals, acoustic guitar (2005–2013)
Discography
Lovesick Electric (2009)
Whatever (2011)
Recklessly (2014)
Songs
I Like It Like ThatWhatever · 2011
HonestlyWhatever · 2011
Hung UpRecklessly Japan Tour EP · 2014

References
Hot Chelle Rae Wikipedia
(Text) CC BY-SA