UkraineDonetsk Oblast




258,864 (2011)


422 km2


Yevhen Klep



Horlivka (Ukrainian: ); also known by its Russian name Gorlovka (Russian: ) or Gorlowka while a part of the Soviet Union, is a city of regional significance in the Donetsk Oblast (province) of eastern Ukraine. Population: 256,714?(2013 est.). In 2001, the citys population was 292,000. Economic activity is predominantly coal mining and the chemical industry. The Horlivka State Pedagogical Institute of Foreign Languages has a two building campus in the center of town.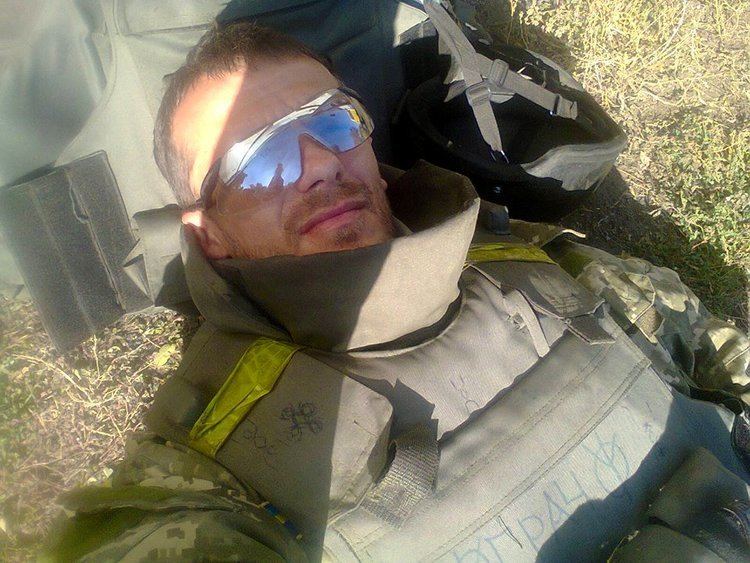 In 1779 the city was founded as Gosudarev Posad and in 1869 it was renamed after Pyotr Gorlov as Gorlovka (locally Horlivka). The little workers town provide basic services to and organization of a series of mining camps.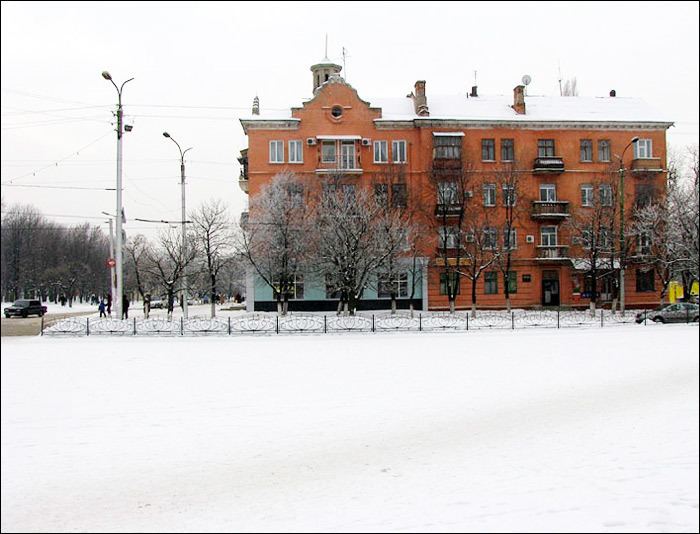 During the Russian Revolution of 1905, it was the scene of an armed uprising.
Subsequently under Soviet control, by the 1930s it had expanded considerably and become a major center for mining operations in the Ukrainian SSR.
The city was occupied by German troops from 1941-1943. During World War II retreating Nazis burned buildings. Nonetheless, the citys population had risen to over 400,000 by the end of the war.
In recent years many mines have closed. The population fell by more than ten percent during the 1990s.
Horlivka Wikipedia
(,)https://maidantranslations.files.wordpress.com/2014/12/cool3.jpg%3Fw%3D640%26h%3D480(,)http://ukrainetrek.com/images/gorlovka-ukraine-city-views-8.jpg(,)http://flashbak.com/wp-content/uploads/2014/08/Horlicks-August-1951.jpg(,)http://img1.10bestmedia.com/Images/Photos/107762/full-shilling-public-house-4879241-old-shilling-pub-horlivka-horlivka_54_990x660_201405311938.jpg(,)https://volkundvaterland.files.wordpress.com/2014/08/ukraine.jpg(,)http://cdn2.vtourist.com/19/4878939-The_central_entrance_to_the_old_park_Horlivka.jpg(,)http://upload.wikimedia.org/wikipedia/commons/d/d1/Horlicks-UK.jpg(,)https://timedotcom.files.wordpress.com/2014/04/ukraine-horlivka.jpg%3Fquality%3D65%26strip%3Dcolor%26w%3D1100(,)https://timedotcom.files.wordpress.com/2014/04/time-i-140428007972-140416.jpg%3Fquality%3D65%26strip%3Dcolor%26w%3D1100
(,)http://photos.wikimapia.org/p/00/03/44/82/54_big.jpg(,)http://ukrainetrek.com/images/gorlovka-ukraine-city-views-3.jpg(,)http://photos.wikimapia.org/p/00/02/28/53/81_big.jpg(,)http://photos.wikimapia.org/p/00/04/24/12/35_big.jpg(,)http://q-ec.bstatic.com/images/hotel/840x460/291/29119246.jpg(,)http://upload.wikimedia.org/wikipedia/commons/d/dd/Slough_-_Horlicks_factory.jpg(,)http://i.dailymail.co.uk/i/pix/2014/07/30/1406715799675_wps_6_epa04334932_Exterior_of_a.jpg(,)http://q-ec.bstatic.com/images/hotel/840x460/103/10349854.jpg(,)https://news-images.vice.com/images/2015/01/26/in-photos-civilians-are-ukraine-body-image-1422293306.jpg%3Fresize%3D1000:*(,)http://photos.wikimapia.org/p/00/03/10/80/20_big.jpg(,)http://www.overseaslive.com/wp-content/uploads/AlNakheelRestaurant.jpg(,)http://www.overseaslive.com/wp-content/uploads/Dining-Hilton-Garden-Inn-Riyadh-Olaya.jpg(,)http://www.kyivpost.com/media/images/2013/08/23/p182juc8ltjpduhq1fp517t6aqr4/original_big.jpg