India




Kannada




Karnataka




Uttara Kannada




9.38 km2


Canara




1890








Arts and Science College, Honnavar



{{Infobox settlement | name = Honnavar | native_name = | native_name_lang = | settlement_type = Town | image_skyline = | image_alt = | image_caption = | nickname = | map_alt = | map_caption = | pushpin_map = India Karnataka#India | pushpin_label_position = right | pushpin_map_alt = | pushpin_map_caption = | coordinates = 14.28°N 74.4439°E / 14.28; 74.4439 | subdivision_type = Country | subdivision_name = India | subdivision_type1 = State | subdivision_name1 = Karnataka | subdivision_type2 = Region | subdivision_name2 = Canara | subdivision_type3 = District | subdivision_name3 = [[Uttara K | subdivision_type4 = Taluk | subdivision_name4 = Honnavar | established_title = Established | established_date = 1890 | founder = | named_for = | government_type = Municipality | governing_body = Honnavar Town Panchayat | unit_pref = Metric | area_footnotes = | area_rank = | area_total_km2 = | elevation_footnotes = | elevation_m = 2 | population_total = 19,109 | population_as_of = 2011 | population_rank = | population_density_km2 = auto | population_demonym = | population_town = | population_taluk = | population_footnotes = | demographics_type1 = Languages | demographics1_title1 = Official | demographics1_info1 = [[ | demographics1_title2 = Other | demographics1_info2 = Konkani | timezone1 = IST | utc_offset1 = +5:30 | postal_code_type = | postal_code = | area_code_type = | area_code = | registration_plate =KA 47 | website = www.honnavaratown.gov.in | iso_code = IN-KA | footnotes =
}}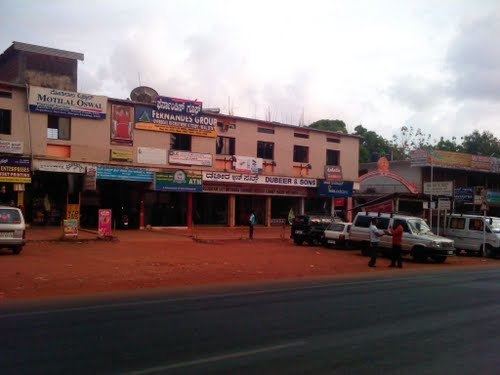 Honavar or Honnavar is a port town in Uttara Kannada district of Karnataka, India. The town is the headquarters of Honnavar Taluk.
The Konkan Railway line passes through Honnavar, and its longest bridge is 2.065 km in length and is in Honnavar, over the Sharavati River.
In October 2013 the Karnataka government announced plans to develop a new port at Honnavar, to be funded by a public–private partnership (PPP) model.
There are proposals for improvements to the Inland Water Transportation system between Honnavar and Gerusoppa along the Sharavati river coast. Also, the Office of Ferries Inspector (Mangalore Circle) that oversees Inland Water Transportation System of the entire coastal belt of Karnataka State is headquartered at Honnavar.
Honnavar Wikipedia