Director

Jean de Segonzac






John wick official trailer 1 2014 keanu reeves willem dafoe movie hd
Homicide: The Movie is a television movie that aired February 13, 2000, one year after the completion of the American police drama television series Homicide: Life on the Street. It was written by the series' head writer Tom Fontana and staff writers Eric Overmyer and James Yoshimura, and directed by Jean de Segonzac, who had served as a cinematographer and director several times during the show's run.
Contents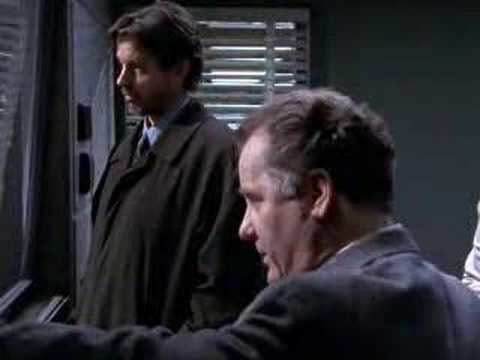 Come play with us the shining 2 7 movie clip 1980 hd
Plot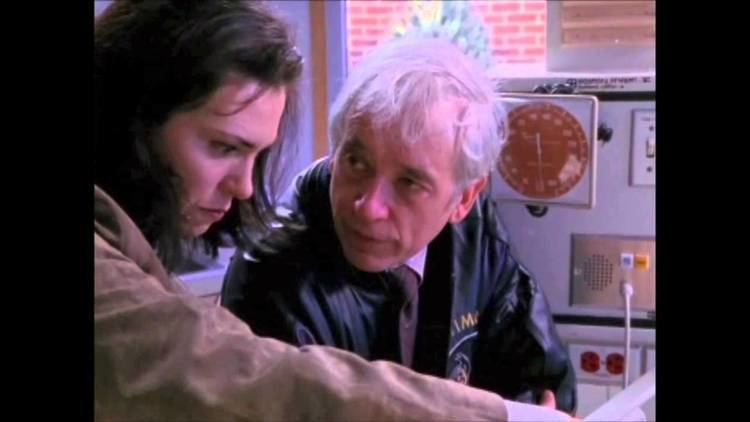 Retired police lieutenant Al Giardello is running for mayor on a platform of drug legalization and seems to be the front-runner when he is suddenly shot at a press conference, by an unseen gunman. Unconscious, he is rushed to the hospital. In a montage sequence, each of the detectives who used to work for him during the show's 7-year run learns of the shooting and rushes to the squad room. While some of the detectives are still working Homicide, most have either quit the force, retired, or transferred to other departments. Particular attention is paid to Frank Pembleton, who is now working as a college professor and Mike Giardello, who has quit the FBI and is now working as a uniformed officer.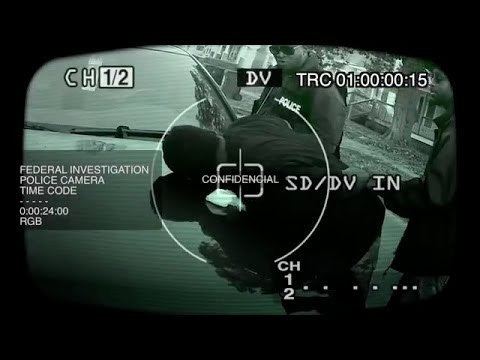 At the squad room, all of the detectives, past and present, clamor for an opportunity to help find the shooter. There they find that Stuart Gharty is now shift commander, despite his complete lack of either qualification or leadership. Captain Roger Gaffney, who has previously shown overt signs of racism and has a particular dislike of Pembleton, allows all of the white former detectives to aid in the investigation but forbids Pembleton from participating. When Pembleton tells Gharty he has never respected him but finds his behavior now simply unbelievable, Gharty admits that he was promoted to shift commander because he knew his time as a detective was nearing the end and the bosses wanted someone they could push around in the spot. In defiance and out of respect for Pembleton's excellent work as a detective, Gharty secretly permits Pembleton to temporarily re-join the unit and teams him with Det. Tim Bayliss, who had been on an extended leave of absence. Just as Bayliss and Pembleton had been partners for most of the series' run, John Munch (who now works at the Special Victims Unit in New York City) is temporarily re-teamed with his old partner, the retired Stanley Bolander. As videographer J. H. Brodie examines video footage of the shooting, the detectives disperse throughout Baltimore, following various leads, some involving the mayoral race and others involving various cases Giardello worked while a lieutenant at Homicide.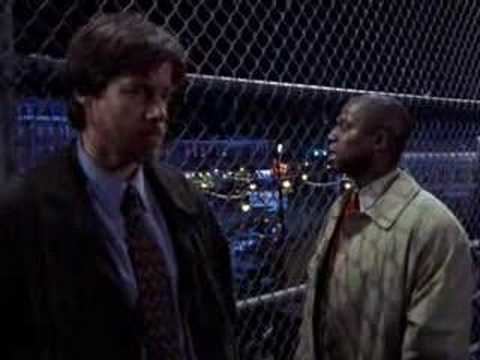 Meanwhile, Giardello's son is under the dual strain of intense media attention and worrying about his father. He eventually manages to evade the press and is approached by Mike Kellerman, who offers an arrangement with Mike: Kellerman uses his P.I. skills and contacts to track down some of Al Giardello's old enemies and then stands guard as Mike Giardello tries to beat information out of them.
A subplot involves Bayliss and Pembleton rekindling their bond, despite having seen very little of each other during the past two years. Bayliss guesses that Pembleton misses being a homicide detective and may even return one day but while Pembleton admits that he sometimes misses the job, he insists he could never return, because he felt that his soul was weighed down a little more, each time a suspect confessed a crime (this being a reference to Pembleton's unparalleled talent for convincing suspects to confess during interrogations). The two men solve the case when video evidence leads them to a grieving father whose honor roll son died of a drug overdose; the father, believing that Al's drug legalization platform would lead to more young deaths, first shot him at the rally, and later infiltrated the hospital and shot him again, along one of the doctors who was treating him. Towards the end of the film, Bayliss sacrifices his friendship with Pembleton, by forcing him to listen to one last confession, as Bayliss admits to murdering Luke Ryland, the "Internet Killer" who had been released on a technicality in the final episode of the series. This puts Pembleton in the difficult position of having to choose between his friendship with Bayliss and his highly developed sense of moral justice. Ryland's name is eventually written on the Board as a closed, cold case, but Bayliss' fate is not revealed.
In the epilogue, as the squad grieves over his offscreen death, Giardello finds himself in a slightly otherworldly version of the squad room. He sees Adena Watson (whose murder occurred in the first episode of the series) and encounters the spirits of Beau Felton (who was killed in the line of duty while undercover) and Steve Crosetti (who had committed suicide at some point between Seasons 2 and 3). Crosetti and Felton reveal that while the afterlife may physically resemble Earth, it lacks the worry that comes with living. Giardello joins Crosetti and Felton for a game of poker but has one last worry when they inform him that the fourth, unoccupied chair is for the next casualty from the Homicide unit. Giardello asks if the chair is intended for his son, but Crosetti and Felton tell him that there is no way of knowing.
The film ends with a montage showing Al's interactions with his officers.
Main cast and characters
Like the TV series, the cast was credited in alphabetical order. Yaphet Kotto, Kyle Secor, Richard Belzer, Clark Johnson, Peter Gerety, Jon Seda, Callie Thorne, Toni Lewis, Michael Michele and Giancarlo Esposito reprised the roles they held during the final season of the show, whilst Melissa Leo, Andre Braugher, Ned Beatty, Reed Diamond, Isabella Hofmann, Max Perlich, Jon Polito and Daniel Baldwin reprised roles they had held earlier in Homicide's run. Željko Ivanek who had held a recurring role throughout the TV series was promoted to main cast for the TV movie finale.
Richard Belzer as John Munch, NYPD Special Victims Unit Detective, former BPD Detective
Callie Thorne as Laura Ballard, BPD Detective
Jon Seda as Paul Falsone, BPD Detective
Yaphet Kotto as Al Giardello, mayoral candidate, former BPD Lieutenant
Kyle Secor as Tim Bayliss, BPD Detective
Clark Johnson as Meldrick Lewis, BPD Detective
Toni Lewis as Terri Stivers, BPD Detective
Michael Michele as Rene Sheppard, BPD Detective
Giancarlo Esposito as Michael Giardello, BPD Patrolman, former FBI Special Agent and BPD liaison officer
Peter Gerety as Stuart Gharty, BPD Lieutenant, former BPD Detective
Melissa Leo as Kay Howard, BPD Sergeant and former BPD Detective
Andre Braugher as Frank Pembleton, college professor and former BPD Detective
Ned Beatty as Stanley Bolander, former BPD Detective
Reed Diamond as Mike Kellerman, Private Investigator and former BPD Detective
Isabella Hofmann as Megan Russert, former BPD Captain/Lieutenant/Detective, wife of French diplomat
Michelle Forbes as Julianna Cox, doctor, forensic pathologist, former Maryland Chief Medical Examiner
Jon Polito as Steve Crosetti, former BPD Detective
Daniel Baldwin as Beau Felton, former BPD Detective
Max Perlich as J. H. Brodie, former BPD Crime Scene Videographer
Željko Ivanek as Ed Danvers, Assistant State's Attorney
Guest cast and characters
Ed Begley, Jr. as Dr. Victor Ehrlich
Austin Pendleton as Chief Medical Examiner Dr. George Griscom
Jason Priestley as Detective Robert Hall
Eamonn Walker as Eric Thomas James
Clayton LeBouef as Colonel George Barnfather
Ellen McElduff as Billie Lou (soon-to-be ex-Munch) Hatfield
Reg E. Cathey as Bernard Weeks
Walt MacPherson as Captain Roger Gaffney
With
Granville Adams as Officer Jeff Westby
Herb Levinson as Medical Examiner Dr. Lausanne
Jay Spadaro as Officer Salerno
Ralph Tabakin as Medical Examiner Dr. Scheiner
Sean Whitesell as Dr. Devilbiss
Murdered soul suspect all cutscenes game movie
References
Homicide: The Movie Wikipedia
(Text) CC BY-SA