6.6

/

10

Alchetron

6.6

Rate This





Original language(s)

English

First episode date

19 April 1985




Country of origin

United Kingdom

Final episode date

19 January 1990




Starring

John ThawReece Dinsdale

Cast

Similar

The Bounder, Faith in the Future, Duty Free (TV series)
Home to Roost is a British sitcom produced by Yorkshire Television from 19 April 1985 to 19 January 1990. Written by Eric Chappell, it stars John Thaw as Henry Willows and Reece Dinsdale as his 18-year-old son Matthew.
Contents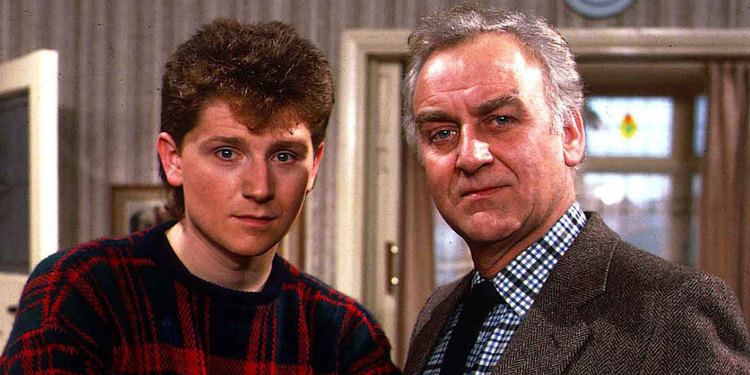 The premise is that Henry Willows is forty-something, has been divorced from his wife for seven years, and is perfectly happy living alone in London. That is, until his oldest child, Matthew arrives to live with him, after being thrown out by his mother. The plots generally revolved around Henry's annoyance at having his solitude disturbed, and the age gap clash. Henry employed two cleaners throughout the show's life; first Enid Thompson, and, in the third season, Fiona Fennell.
The show's theme tune was Lionel Bart's "Consider Yourself" ("at home, consider yourself one of the family...") from Oliver!. It was arranged in a jazz style by Peter Knight.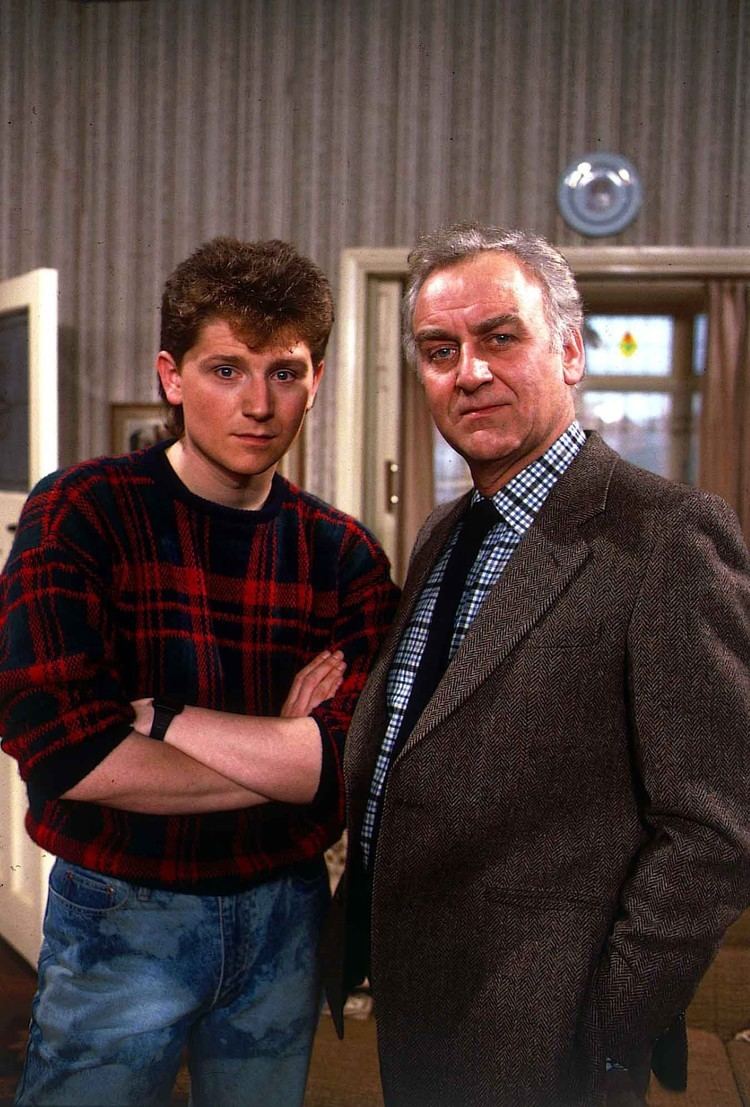 The series was later repeated on Channel 4, and ITV3. All 29 episodes have now been released on DVD by Network DVD.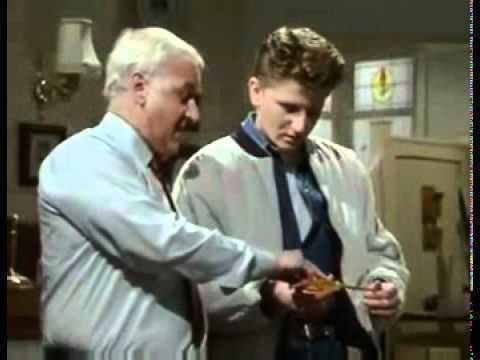 Main cast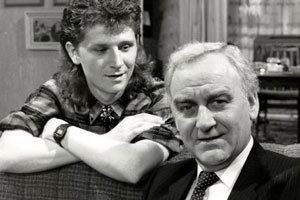 Henry Willows – (John Thaw) Henry is a middle aged divorced man who lives by himself, however when his son, Matthew, turns up on his door step, expecting to be waited on hand and foot, his life is turned around for ever.
Matthew Willows – (Reece Dinsdale) Matthew is an eighteen-year-old who always gets himself into trouble, he is obsessed with girls and money.
Enid Thompson – (Elizabeth Bennett) Enid is Henry's first cleaner. She is nosey and appears to be attracted to Henry.
Fiona Fennell – (Joan Blackham) Fiona is Henry's second cleaner.
Julie Willows – (Rebecca Lacey) Julie is Henry's daughter and Matthew's sister. Despite living with her mother after her parent's divorce she appears to be a daddy's girl.
Foreign versions
The US version, You Again?, was less successful and lasted two seasons, albeit running to some 26 episodes. Elizabeth Bennett reprised the role of Enid in the show.
The Dutch version, Ha die Pa, ran from 1990 to 1993 and was broadcast by NCRV. The main characters, Norbert and Matthijs Hogendijk, were played by Luc and Joris Lutz. Keeping it in the family, Pieter Lutz (in 2009, the last of the three acting Lutz brothers) guested as the homeless old man in the adaptation of the 'Getting on' episode. Matthijs' sister Freddie was played by Bettina Berger.
References
Home to Roost Wikipedia
(Text) CC BY-SA