For his entire life, Theron Hunnicuts (George Hamilton) mother, Hannah (Eleanor Parker), has sheltered him from the philandering of his father, Wade (Robert Mitchum). Despite her best efforts, Theron acquires his fathers taste for women when the elder Hunnicutt takes a sudden interest in his upbringing. When Theron unexpectedly impregnates Libby, the daughter of a local shopkeeper (Everett Sloane), he struggles with conflicted feelings about marriage and his familys legacy of infidelity.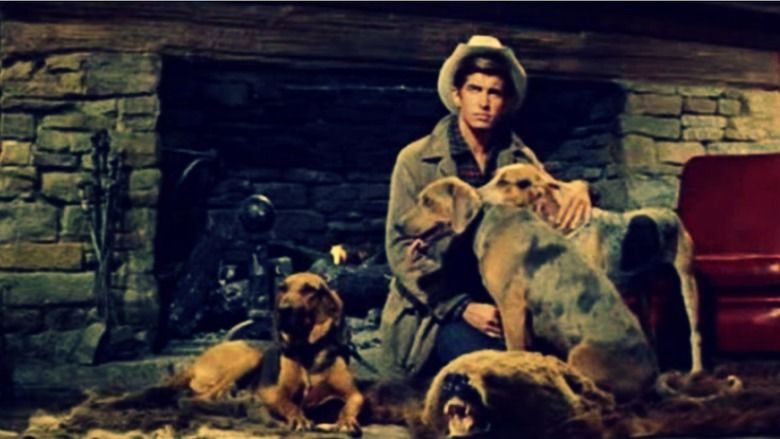 Home from the Hill is a 1960 Metrocolor film in CinemaScope directed by Vincente Minnelli and starring Robert Mitchum, Eleanor Parker, George Peppard, George Hamilton, Everett Sloane, and Luana Patten.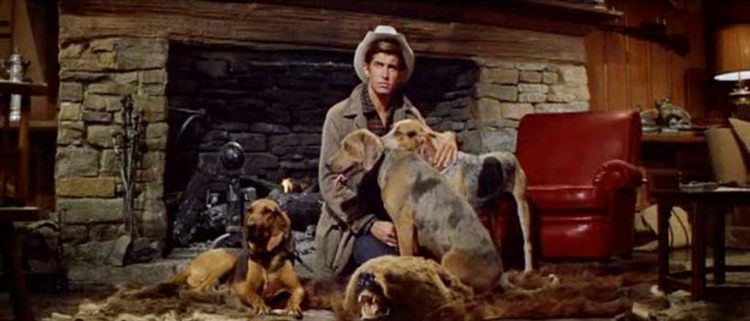 The script was adapted from the novel, Home from the Hill, by author, William Humphrey. The film was entered into the 1960 Cannes Film Festival. The films title is from the last line of Robert Louis Stevensons short poem "Requiem". This film was originally intended for actors Clark Gable and Bette Davis, but the roles then went to Robert Mitchum and Eleanor Parker. As of December 2013 the films only surviving credited cast member was George Hamilton.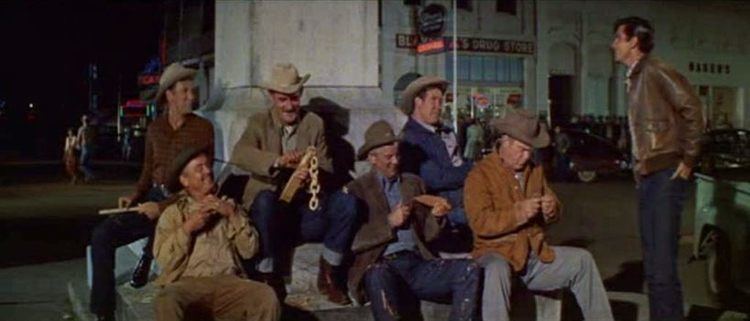 Captain Wade Hunnicutt is the wealthiest and most powerful citizen in his Texan town; he is also a notorious womanizer, which has turned his wife Hannah against him. She has brought up their son Theron to be dependent upon her; but as he reaches adulthood, Hunnicutt insists on taking over his upbringing, initiating him in hunting and other masculine pursuits, under the watchful eye of Rafe, Hunnicutt's loyal employee. But Theron's new lifestyle leads him into a love-affair with a local girl, and thence to his learning things about his parents that were previously hidden from him.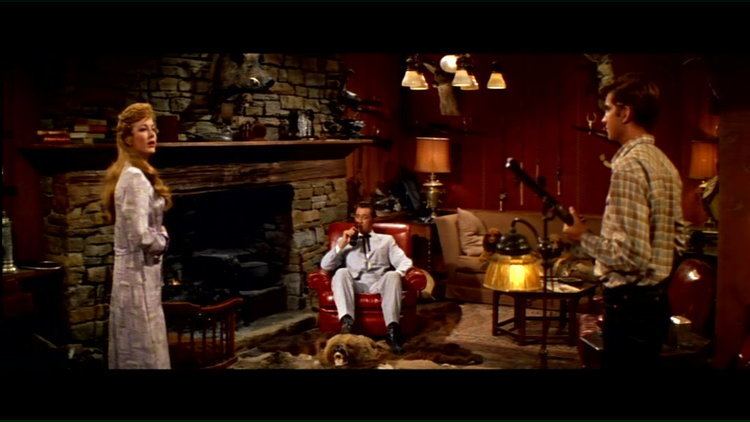 In the beginning, Captain Wade Hunnicutt (Robert Mitchum), the wealthiest and most powerful person in his East Texas town, is wounded by a jealous husband. Wade is a notorious womanizer, who lives with his beautiful wife Hannah (Eleanor Parker) who scorns him. She has raised their son Theron (George Hamilton) to be dependent upon her, but as he reaches adulthood Theron seeks his father's help in becoming a man.
Wade initiates Theron in hunting and other masculine pursuits under the watchful eye of Rafe (George Peppard), Hunnicutts loyal employee. Theron admires the slightly older and more worldly Rafe, and rapidly develops into a marksman and skilled hunter; he also learns about women from Rafe.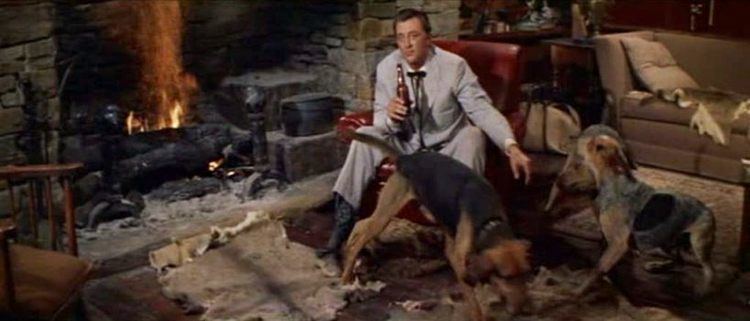 Therons new lifestyle leads him into a love affair with Libby (Luana Patten), a local girl from a proper family, but her father's animosity forces a secret relationship. Theron learns from his mother that the reason for Libby's fathers scorn is Wades reputation as a womanizer. In this conversation he learns things about his parents that were previously hidden from him, including that Rafe is his illegitimate half-brother. We learn that Rafe's mother is the root of Hannah's anger at Wade, although the affair and Rafe's birth preceded Hannah, and that Wade became unfaithful to her after Hannah turned him out. While Wade respects Rafe, his position is staunch that a bastard is not to be included or acknowledged.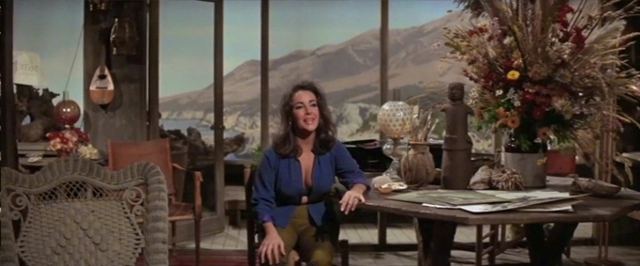 Theron becomes disturbed by his parents dysfunctional relationship and his father's treatment of Rafe. A disillusioned Theron rejects both his parents along with the concept of family, and thus Libby, his true love. Unbeknownst to Theron, Libby is pregnant, but she does not want this to be the reason for their marriage. However, a confused and despondent Libby turns to Rafe, who out of passion and compassion agrees to marry her. This devastates Theron who then realized his error.
All seems resolved until Libbys father overhears gossip that his daughter was impregnated by Captain Hunnicutt, and goes into a rage. We then see Wade and Hannah reconcile, at home, after seventeen years. After Hannah leaves the room, Wade is then shot down by an unknown murderer who escapes. Theron tracks down his fathers killer and sees he is Libby's father. Theron kills Libbys father in self-defense and soon after Rafe catches up. Though Rafe objects, Theron decides to leave town never to return.
In the end, several months later, Rafe encounters Hannah at Wade's grave. He offers to include her in the life of her grandson, and she shows him that she has acknowledged him as Wade's son on the headstone.
Robert Mitchum as Capt. Wade Hunnicutt
Eleanor Parker as Hannah Hunnicutt
George Peppard as Raphael Rafe Copley
George Hamilton as Theron Hunnicutt
Everett Sloane as Albert Halstead
Luana Patten as Elizabeth Libby Halstead
Anne Seymour as Sarah Halstead
Constance Ford as Opal Bixby
Ken Renard as Chauncey (Hunnicutt butler)
Ray Teal as Dr. Reuben Carson
George Hamilton was cast after MGM executives were impressed by his performance in Crime and Punishment USA. He later said "What Vincente later told me he saw in me was not my tortured soul but that I had the quality of a privileged but sensitive mamas boy."
Hamilton and Peppard were signed to long term contracts with the studio.
The lead role was intended for Clark Gable.
Despite being set in Clarksville, Texas Metro-Goldwyn-Mayer filmed the movie at Oxford, Mississippi near the University of Mississippi campus.
According to MGM records the film earned $3,275,000 in the US and Canada and $1.8 million elsewhere but because of its high production cost incurred a loss of $122,000.