Home Before Dark is a 1958 Warner Brothers drama film, directed and produced by Mervyn LeRoy, and starring Jean Simmons, Dan O'Herlihy, Rhonda Fleming and Efrem Zimbalist, Jr.. The screenplay was written by Eileen and Robert Bassing, based on the novel by Eileen Bassing. The title song was written by Sammy Cahn with music by Jimmy McHugh.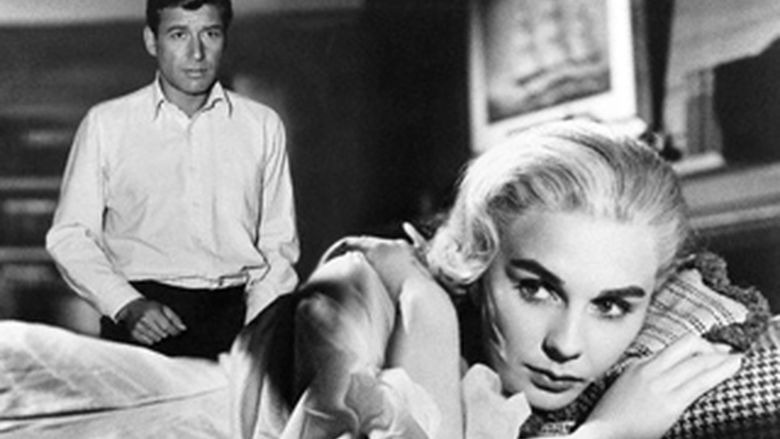 The film, and Simmons' performance in particular, attracted positive critical comment. Pauline Kael of the New Yorker: "Jean Simmons gives a reserved, beautifully modulated performance," - and film critic Philip French believed it contained "perhaps her finest performance."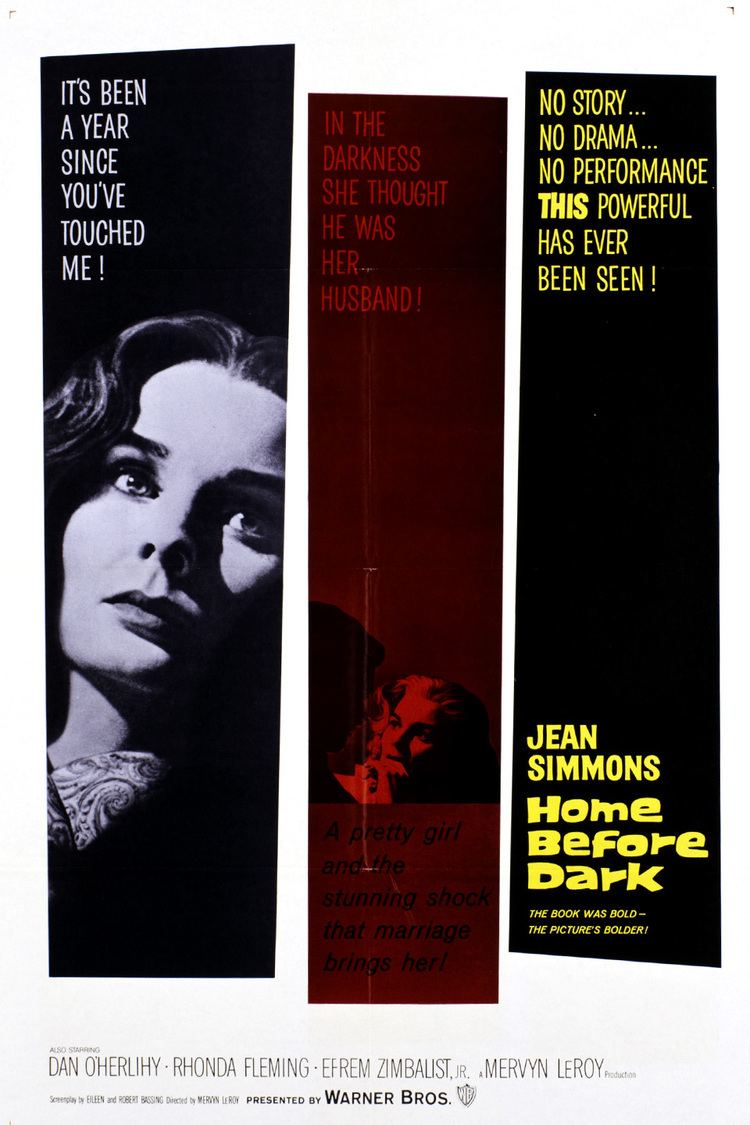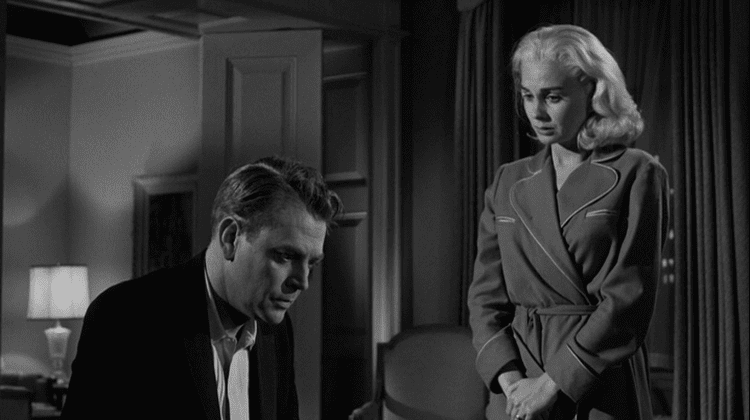 Charlotte Bronn (Jean Simmons) is a neglected wife who leaves the Maraneck State Hospital mental institution in New England, after a year there, to resume her life in a chilly relationship with her distant and emotionally repressed professor husband, in their plush New England home. They all live together with Charlotte's step-sister Joan (Rhonda Fleming) as well as Joan's mother, the scattered chatterer Inez (Mabel Albertson). They also have a boarder, Dr. Jake Diamond (Efrem Zimbalist, Jr.), who according to Arnold (Dan O'Herlihy) has been experiencing anti-Semitism at the college where they both teach.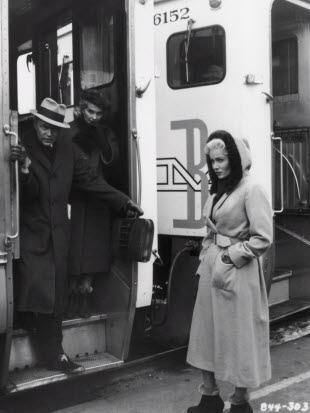 Arnold shuns Charlotte, sleeping on the couch instead of in their bed, keeping away from her with a multitude of excuses, while chumming around with Joan. Part of Charlotte's commitment to the mental facility hinged on her continuing suspicions of an attraction between her husband and her beautiful step-sister. Inez bosses Charlotte mercilessly while a maid in their kitchen scolds her. Diamond disconcertedly is a calm, pipe smoking, handsome figure who shows Charlotte gentle and knowing sympathy, tempting her into a romantic relationship.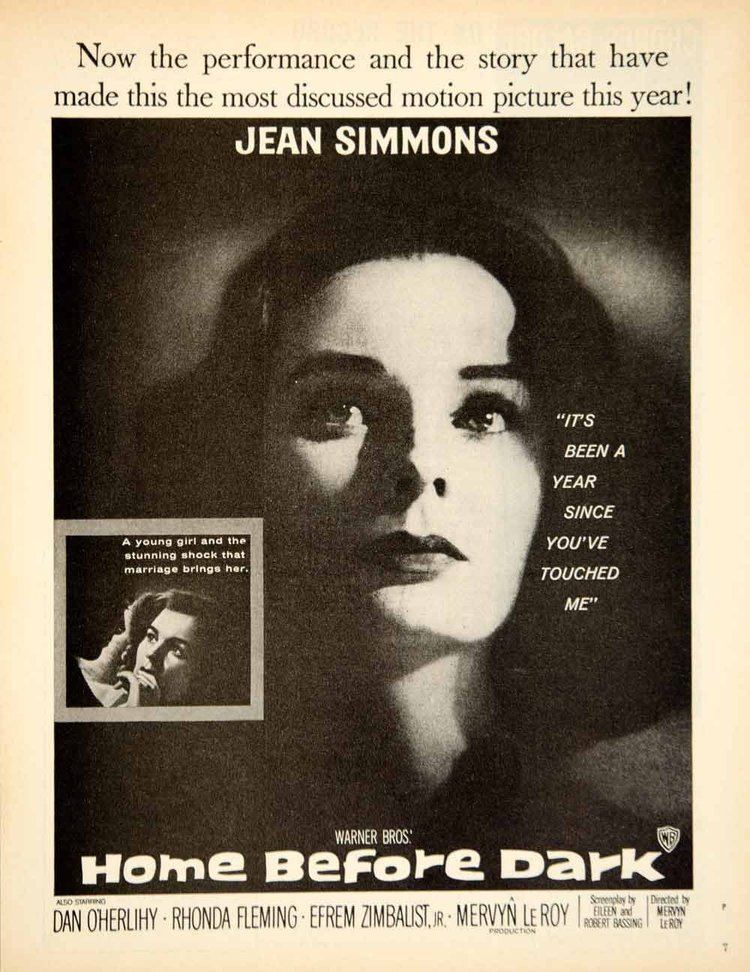 Two acquaintances, Hamilton Gregory (Steve Dunne) and Cathy Bergner (Joan Weldon), separately imply to her that an affair between Arnold and Joan is a reality. Charlotte walks several miles through the snow to the college to confront her husband. Later, before a dinner with important faculty, she comes dressed and coiffed to resemble Joan, disrupting the dinner and appearing to be headed toward another breakdown. She also learns from Diamond that his chance for promotion at the college was sabotaged by Arnold.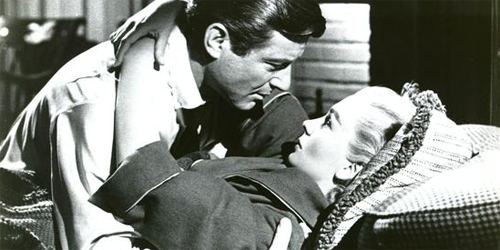 Charlotte agrees to a divorce. Diamond asks her to join him in New York.
Jean Simmons as Charlotte Bronn
Dan O'Herlihy as Arnold Bronn
Rhonda Fleming as Joan Carlisle
Efrem Zimbalist, Jr. as Jacob "Jake" Diamond
Mabel Albertson as Inez Winthrop
Steve Dunne as Hamilton Gregory
Joanna Barnes as Frances Barrett
Joan Weldon as Cathy Bergner
Kathryn Card as Mattie
Marjorie Bennett as Hazel Evans
Eleanor Audley as Mrs. Hathaway
Johnstone White as Malcolm Southey
Home Before Dark was released to DVD by Warner Home Video on July 8, 2011 via its Warner Archive MOD DVD service.