Kingdom

Plantae


Family

Araceae


Tribe

Homalomeneae




Higher classification

Arum




Order

Alismatales


Subfamily

Aroideae


Scientific name

Homalomena




Rank

genus





Similar

Arum, Schismatoglottis, Homalomena occulta, Aridarum, Piptospatha
Homalomena is a genus of flowering plants within the family Araceae. Homalomena are primarily found in southern Asia and the southwestern Pacific, but there are a few species that are known to be indigenous to Latin America. Many Homalomena have a strong smell of anise. The name derives apparently from a mistranslated Malayan vernacular name, translated as homalos, meaning flat, and mene = moon.
Contents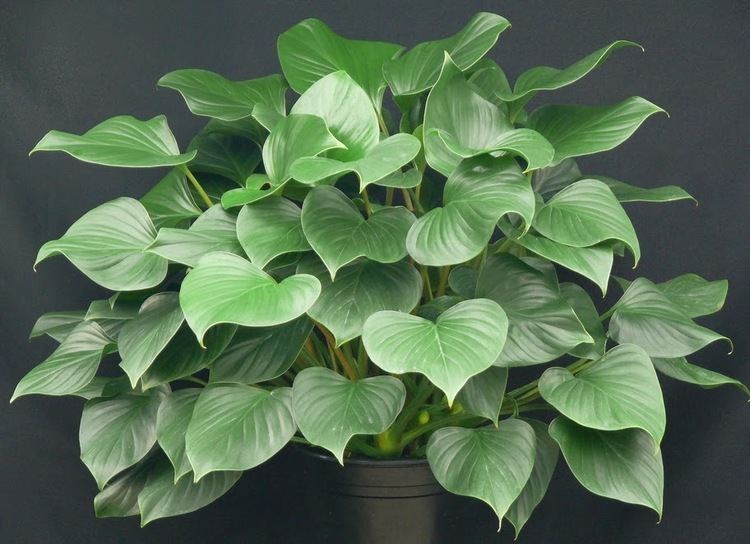 The plants of this genus are clump-forming evergreen perennials with mainly heart-shaped or arrowheaded shaped leaves. The flowers are tiny and without petals, enclosed in a usually greenish spathe hidden by the leaves.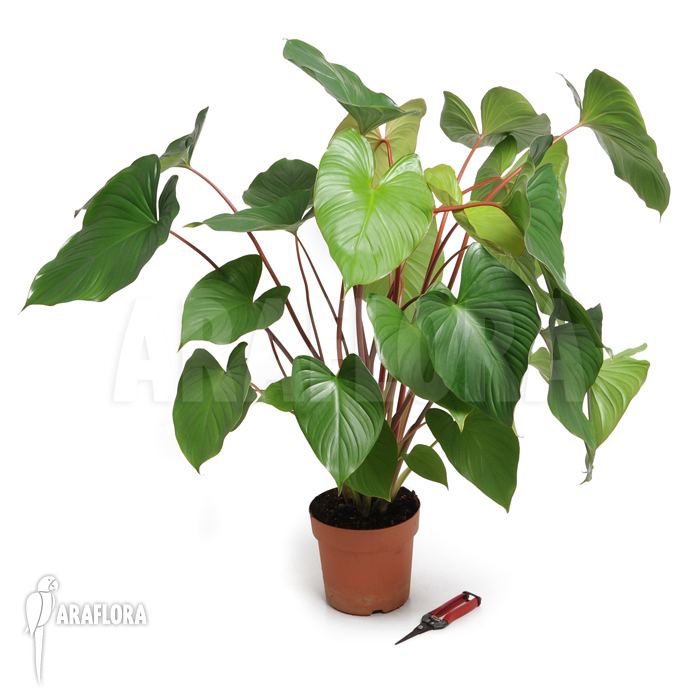 The Tamils knew of this plant for more than 3000 years. It is called merugu (Tamil: மெருகு ) and it is used for several purposes including curing stomach disorders, piles, flem etc. Several oils like kumaraguru enney; merugulli enney, merugu pachai enneyetc. are prepared to cure various type of diseases.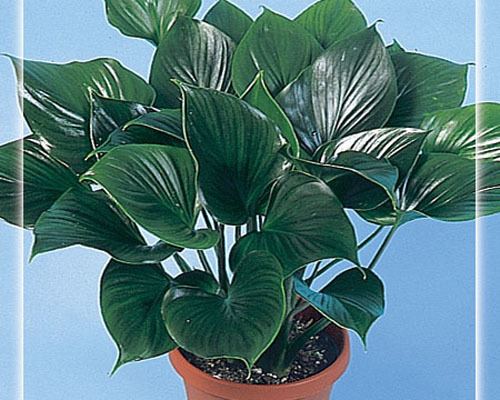 Some authors have proposed splitting the genus and moving all the neotropical species of Homalomena to Adelonema. At the present time (August 2014), Tropicos, The Plant List, and the World Checklist of Selected Plant Families have opted not to accept this change.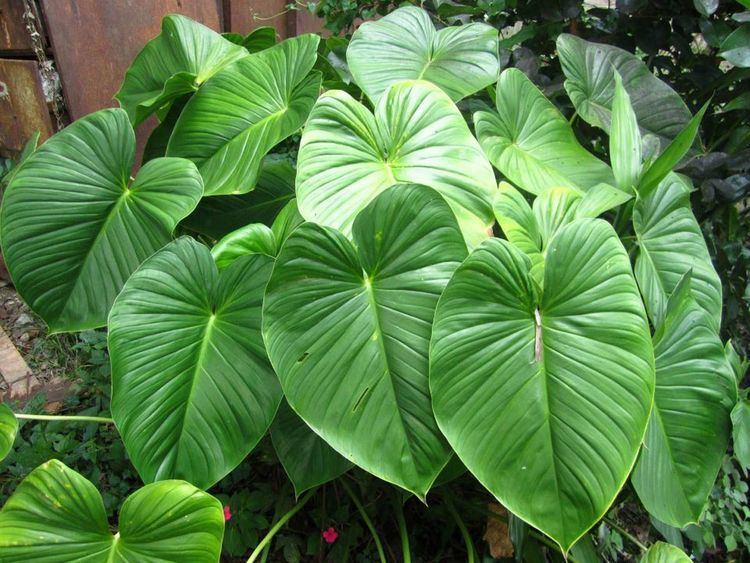 Species
Homalomena adiensis A.Hay - western New Guinea
Homalomena aeneifolia Alderw. - Sulawesi
Homalomena agens Kurniawan & P.C.Boyce - Kalimantan Timur
Homalomena ardua P.C.Boyce & S.Y.Wong - Sarawak
Homalomena argentea Ridl. - Peninsular Malaysia, Borneo
Homalomena aromatica (Spreng.) Schott - Yunnan, Assam, Bangladesh, Indochina
Homalomena asmae Baharuddin & P.C.Boyce - Perak
Homalomena asperifolia Alderw. - Sumatra
Homalomena atroviridis Engl. & K.Krause - Papua New Guinea
Homalomena atrox P.C.Boyce, S.Y.Wong & Fasih - Sarawak
Homalomena batoeensis Engl. - Sumatra
Homalomena bellula Schott - Java
Homalomena burkilliana Ridl. - Sumatra
Homalomena clandestina P.C.Boyce, S.Y.Wong & Fasih. - Sarawak
Homalomena cochinchinensis Engl. - Cambodia, Laos, Vietnam, Yunnan, Guangdong
Homalomena confusa Furtado - Peninsular Malaysia
Homalomena consobrina (Schott) Engl. - Thailand, Borneo, Sumatra
Homalomena cordata Schott - Java, Andaman and Nicobar Islands
Homalomena corneri Furtado - Jahore
Homalomena crinipes Engl. - Peru, Bolivia, Ecuador
Homalomena cristata Alderw. - Sumatra
Homalomena curtisii Ridl. - Perak
Homalomena curvata Engl. - Melaka
Homalomena davidiana A.Hay - New Guinea
Homalomena debilicrista Y.C.Hoe - Sarawak
Homalomena distans Ridl. - New Guinea
Homalomena doctersii Alderw. - Sumatra
Homalomena elegans Engl. - Sumatra
Homalomena elegantula A.Hay & Hersc. - Sumatra
Homalomena erythropus (Mart. ex Schott) Engl. - Costa Rica, northwestern Brazil
Homalomena expedita A.Hay & Hersc. - Sarawak
Homalomena gadutensis M.Hotta - Sumatra
Homalomena gaudichaudii Schott - New Guinea, Maluku, Philippines
Homalomena giamensis L.S.Tung, S.Y.Wong & P.C.Boyce - Sarawak
Homalomena gillii Furtado - Sabah
Homalomena griffithii (Schott) Hook.f. - Andaman & Nicobar Islands, Thailand, Vietnam, Borneo,Malaysia, Sumatra
Homalomena hainanensis H.Li - Hainan
Homalomena hammelii Croat & Grayum - Costa Rica
Homalomena hanneae P.C.Boyce, S.Y.Wong & Fasih. - Sarawak
Homalomena hastata M.Hotta - Sumatra
Homalomena havilandii Ridl. - Sabah, Sarawak
Homalomena hendersonii Furtado - Kelantan
Homalomena hooglandii A.Hay - New Guinea
Homalomena humilis (Jack) Hook.f. - Thailand, Malaysia, Borneo, Java, Sulawesi, Sumatra
Homalomena impudica Hersc. & A.Hay - Papua New Guinea
Homalomena insignis N.E.Br. - Borneo
Homalomena jacobsiana A.Hay - Papua New Guinea
Homalomena josefii P.C.Boyce & S.Y.Wong - Sarawak
Homalomena kalkmanii A.Hay - New Guinea
Homalomena kelungensis Hayata - Taiwan
Homalomena kiahii Furtado - Kelantan
Homalomena korthalsii Furtado - Borneo
Homalomena kualakohensis Zulhazman, P.C.Boyce & Mashhor - Peninsular Malaysia
Homalomena kvistii Croat - Valle del Cauca in Colombia
Homalomena lancea Ridl. - Sarawak
Homalomena lancifolia Hook.f. - Peninsular Malaysia, Thailand
Homalomena latifrons Engl. - Borneo, Java, Sumatra
Homalomena lauterbachii Engl. - New Guinea
Homalomena lindenii (Rodigas) Ridl. - New Guinea
Homalomena longipes Merr - Sumatra
Homalomena magna A.Hay - Papua New Guinea
Homalomena major Griff. - Peninsular Malaysia
Homalomena matangae Y.C.Hoe, S.Y.Wong & P.C.Boyce - Sarawak
Homalomena megalophylla M.Hotta - Sumatra
Homalomena melanesica A.Hay - Bismarck Archipelago, Solomon Islands
Homalomena metallica (N.E.Br.) Engl. - Borneo
Homalomena minor Griff. - Peninsular Malaysia
Homalomena minutissima M.Hotta - Brunei
Homalomena moffleriana Croat & Grayum - Chocó region of Colombia
Homalomena monandra M.Hotta - Sumatra
Homalomena montana Furtado - Peninsular Malaysia
Homalomena nigrescens (Schott) Engl. - Sumatra
Homalomena nutans Hook.f. - Kelantan, Nicobar Islands
Homalomena obovata Ridl. - Sumatra
Homalomena obscurifolia Alderw. - Borneo
Homalomena occulta (Lour.) Schott - Laos, Thailand, Vietnam, Guangdong, Guangxi, Hainan, Yunnan
Homalomena ovalifolia (Schott) Ridl. - Borneo
Homalomena ovata Engl. - Borneo
Homalomena padangensis M.Hotta - Sumatra
Homalomena palawanensis Engl. - Palawan
Homalomena peekelii Engl. - Bismarck Archipelago, Solomon Islands, New Guinea
Homalomena peltata Mast. - Bolivia, Peru, Ecuador, Colombia
Homalomena pendula (Blume) Bakh.f. - Bangladesh, Myanmar, Thailand, Borneo, Java, Sumatra, Lesser Sunda Islands
Homalomena philippinensis Engl. - Philippines, Lan Yü Islands of Taiwan
Homalomena picturata (Linden & André) Regel - Costa Rica, Panama, Bolivia, Peru, Ecuador, Colombia, the Guianas
Homalomena pineodora Sulaiman & P.C.Boyce - Perak
Homalomena pontederifolia Griff. ex Hook.f. - Thailand, Peninsular Malaysia
Homalomena producta A.Hay - New Guinea
Homalomena pseudogeniculata P.C.Boyce & S.Y.Wong - Brunei, Sarawak
Homalomena pulleana Engl. & K.Krause - western New Guinea
Homalomena punctulata Engl. - Brunei, Sarawak
Homalomena pyrospatha Bogner - Sumatra
Homalomena robusta Engl. & K.Krause - New Guinea
Homalomena rubescens (Roxb.) Kunth. - Sikkim, Bhutan, Assam, Arunachal Pradesh, Myanmar
Homalomena rusdii M.Hotta - Sumatra
Homalomena sarawakensis Ridl. - Sarawak
Homalomena saxorum (Schott) Engl. - Sumatra, Borneo
Homalomena schlechteri Engl. - New Guinea
Homalomena scortechinii Hook.f. - Peninsular Malaysia
Homalomena sengkenyang P.C.Boyce, S.Y.Wong & Fasih. - Sarawak
Homalomena silvatica Alderw. - Sumatra
Homalomena singaporensis Regel - Peninsular Malaysia
Homalomena soniae A.Hay - New Guinea
Homalomena speariae Bogner & Moffler - Colombia
Homalomena steenisiana A.Hay - Papua New Guinea
Homalomena stollei Engl. & K.Krause - New Guinea
Homalomena striatieopetiolata P.C.Boyce & S.Y.Wong - Sarawak
Homalomena subcordata Engl. - Sarawak
Homalomena symplocarpifolia P.C.Boyce, S.Y.Wong & Fasih. - Sarawak
Homalomena tenuispadix Engl. - New Guinea
Homalomena terajaensis S.Y.Wong & P.C.Boyce - Brunei
Homalomena treubii Engl. - Borneo
Homalomena truncata (Schott) Hook.f. - Myanmar, Thailand, Peninsular Malaysia
Homalomena vagans P.C.Boyce - Brunei, Sarawak
Homalomena vietnamensis Bogner & V.D.Nguyen - Vietnam
Homalomena vittifolia Kurniawan & P.C.Boyce - Sulawesi
Homalomena vivens P.C.Boyce, S.Y.Wong & Fasih. - Sarawak
Homalomena wallichii Schott - Pulau Pinang in Malaysia
Homalomena wallisii Regel - Panama, Colombia, Venezuela
Homalomena wendlandii Schott - Costa Rica, Panama, Colombia, Ecuador, Peru
Homalomena wongii S.Y.Wong & P.C.Boyce - Brunei
Homalomena zollingeri Schott - Java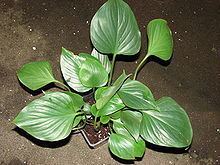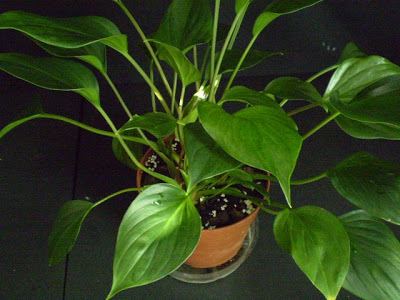 References
Homalomena Wikipedia
(Text) CC BY-SA