Occupation

actress, model


Name

Holly Davidson




Years active

1995 - present




Role

Actress




Height

5 ft 6 in (1.68 m)




Nieces

Iris Law




Hair color

Brown






Born

26 April 1980 (age 40) Camden, London, England


Relatives

Sadie Frost, Jade Davidson


Website

http://www.hollydavidson.me.uk


Parents

Mary Davidson, Robert Davidson




Siblings

Sadie Frost, Jade Davidson, Tobias Vaughan, Jessi Frost, Gabriel Jupiter Vaughan, Sunshine Purple Tara Velvet


Nephews

Rafferty Law, Rudy Law, Finlay Munro Kemp




Movies and TV shows

Van Wilder: The Rise of Taj, Essex Boys, Renford Rejects, Final Cut, The Broker's Man


Similar People

Sadie Frost, Lauren Cohan, Elena Tecuta, Kal Penn, David Vaughan
Holly Davidson (born 1980 in Camden, London) is an English actress, model and personal trainer.
Contents
She is most known for her recurring roles on the TV series' Renford Rejects, The Bill, "Holly's Hill's" and Casualty, and roles in the films Final Cut, Van Wilder: The Rise of Taj and Essex Boys. Holly played WPC Roz Clarke in The Bill from September 2000 - December 2001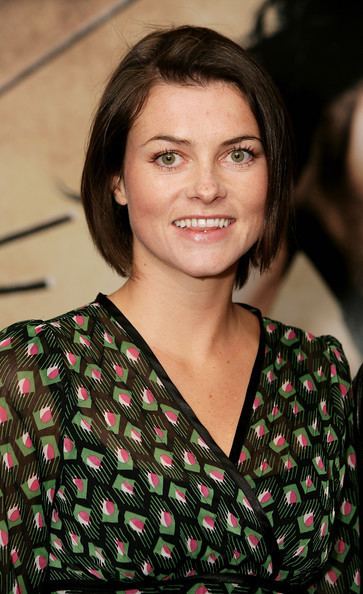 Davidson grew up in Shropshire from the age of 6 through to 16, and is the daughter of the photographer Robert Davidson and the sister of actresses Sadie Frost and Jade Davidson.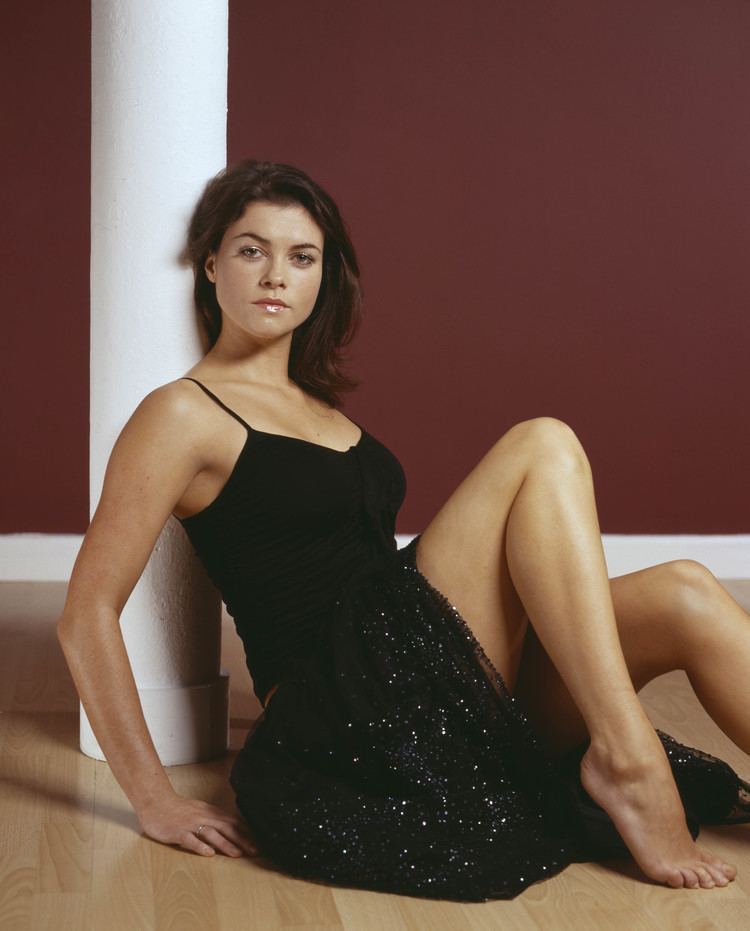 Holly davidson deleted scenes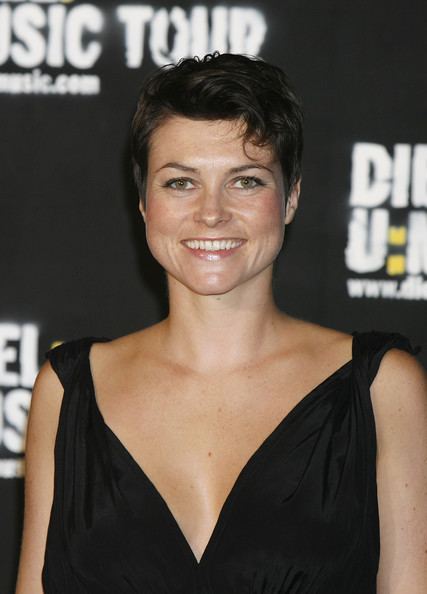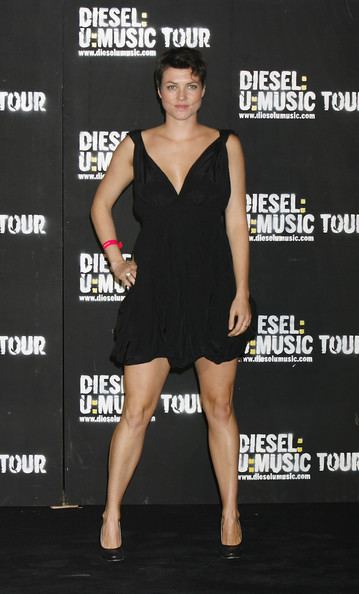 Filmography
Actress
2011
Holby City (TV Series)
as
Ali Harding
- My Hero (2011) - Ali Harding
2010
The Other Side of My Sleep (Short)
as
Carol
2006
Van Wilder: The Rise of Taj
as
Sadie
2006
Flirting with Flamenco
as
Sylvia
2005
The Stepfather (TV Movie)
as
Pippa Molloy
1996
Casualty (TV Series)
as
Tally Harper / Carmen Humphries
- Much Wants More (2004) - Tally Harper
- Lock Down (2004) - Tally Harper
- Forget Me Not (2004) - Tally Harper
- I Love You, I Hate You (2004) - Tally Harper
- Another Perfect Day (2004) - Tally Harper
- Parenthood (2004) - Tally Harper
- Finding Faith (2004) - Tally Harper
- Love and Loathing (2004) - Tally Harper
- What Parents Do (2004) - Tally Harper
- Taking Care (2004) - Tally Harper
- Fallen Hero (2004) - Tally Harper
- Passions and Convictions (2004) - Tally Harper
- Emotional Rescue: Part 2 (2004) - Tally Harper
- Where There's Life- (2004) - Tally Harper
- Ahead of the Game (2004) - Tally Harper
- I Got It Bad and That Ain't Good (2003) - Tally Harper
- Eat, Drink and Be Merry (2003) - Tally Harper
- Never Judge a Book (2003) - Tally Harper
- Christmas Spirit (2003) - Tally Harper
- First Impressions (2003) - Tally Harper
- Second Best (2003) - Tally Harper
- Falling for a Friend (2003) - Tally Harper
- Black Dog Day (2003) - Tally Harper
- In the Frame (2003) - Tally Harper
- Truth or Dare (2003) - Tally Harper
- Can't Let Go (2003) - Tally Harper
- Against Protocol (2003) - Tally Harper
- Flash in the Pan (2003) - Tally Harper
- Perks of the Job (2003) - Tally Harper
- Breathe Deeply- (2003) - Tally Harper
- Code Red (2002) - Tally Harper (uncredited)
- Asking for Miracles (1996) - Carmen Humphries
2004
Enchantement (Short)
as
Human Cannonball
1998
The Bill (TV Series)
as
PC Roz Clarke / P.C. Roz Clarke / Colette Corbett
- Slash and Burn (2001) - PC Roz Clarke
- Judas Kiss (2001) - PC Roz Clarke
- Shout (2001) - PC Roz Clarke
- Aftershock (2001) - PC Roz Clarke
- Night Games (2001) - PC Roz Clarke
- Lifelines (2001) - PC Roz Clarke
- Blood and Money (2001) - PC Roz Clarke
- In Another Life (2001) - PC Roz Clarke
- Come Live with Me (2001) - PC Roz Clarke
- On a Clear Day (2001) - PC Roz Clarke
- Britanniamania 3: Kick Off (2001) - PC Roz Clarke
- Britanniamania 1: Going Underground (2001) - PC Roz Clarke
- Paint It Black (2001) - PC Roz Clarke
- Angel Rooms (2001) - PC Roz Clarke
- The Dark Side (2001) - PC Roz Clarke
- Redemption (2001) - PC Roz Clarke
- Greed (2001) - PC Roz Clarke
- Envy (2001) - PC Roz Clarke
- Temptation (2001) - PC Roz Clarke
- Happy and Glorious (2001) - PC Roz Clarke
- Still Crazy (2001) - PC Roz Clarke
- Billy the Kid (2001) - PC Roz Clarke
- A Week of Nights: Part 2 (2001) - PC Roz Clarke
- A Week of Nights: Part 1 (2001) - PC Roz Clarke
- Hitting Home (2001) - PC Roz Clarke
- Head Over Heels (2001) - PC Roz Clarke
- Over the Hill (2001) - PC Roz Clarke
- Lies of Silence (2001) - PC Roz Clarke
- Tour of Duty (2001) - PC Roz Clarke
- Return of the Hunter (2001) - PC Roz Clarke
- The Leopard: Part 1 (2001) - P.C. Roz Clarke
- Touched by Evil (2001) - PC Roz Clarke
- Long Shadows: Part 2 (2001) - PC Roz Clarke
- Long Shadows: Part 1 (2001) - PC Roz Clarke
- Going Under (2001) - PC Roz Clarke
- Home and Away (2001) - PC Roz Clarke
- Mexican Stand-Off (2001) - PC Roz Clarke
- Out of the Frying Pan (2001) - PC Roz Clarke
- Common Language (2001) - PC Roz Clarke
- The Night Before (2000) - PC Roz Clarke (uncredited)
- Bad for Your Health: Part 2 (2000) - PC Roz Clarke
- Bad for Your Health: Part 1 (2000) - PC Roz Clarke
- Friends (2000) - PC Roz Clarke
- On the Hook: Part 1 (2000) - PC Roz Clarke
- First Impressions: Part 2 (2000) - PC Roz Clarke
- First Impressions: Part 1 (2000) - PC Roz Clarke
- Ticking Clocks (1998) - Colette Corbett
2000
Urban Gothic (TV Series)
as
Wes
- Be Movie (2000) - Wes
2000
The Last Musketeer (TV Movie)
as
Emily Gordon
1998
Renford Rejects (TV Series)
as
Robin Walker
- Hello Sue (1999) - Robin Walker
- High Noon (1998) - Robin Walker
- Bowled Over (1998) - Robin Walker
- Ciao Bambino (1998) - Robin Walker
- Just the Ticket (1998) - Robin Walker
- Down the Drain (1998) - Robin Walker
- Old Dogs (1998) - Robin Walker
- The Best Medicine (1998) - Robin Walker
- All in the Mind (1998) - Robin Walker
- Heartbreak Hotel (1998) - Robin Walker
- Field of Dreams (1998) - Robin Walker
- Don Bruno (1998) - Robin Walker
- One of the Guys (1998) - Robin Walker
1997
The Broker's Man (TV Series)
as
Jodie Griffin
- Swansong (1998) - Jodie Griffin
- Keyman (1998) - Jodie Griffin
- Kith and Kin (1998) - Jodie Griffin
- Playback (1998) - Jodie Griffin
- Horses for Courses (1998) - Jodie Griffin
- Pensioned Off (1998) - Jodie Griffin
- Siege: Part 2 (1997) - Jodie Griffin
- Siege: Part 1 (1997) - Jodie Griffin
- Dangerous Bends, Part 2 (1997) - Jodie Griffin
- Dangerous Bends: Part 1 (1997) - Jodie Griffin
- Double Dutch: Part Two (1997) - Jodie Griffin
- Double Dutch: Part One (1997) - Jodie Griffin
1995
Pigeon Summer (TV Mini Series)
as
Phyl Dyer
Self
2007
Union Jack-Offs: The Making of 'The Rise of Taj' (Video short)
as
Self
2006
Eating with... (TV Series documentary)
as
Self
- Sadie Frost (2006) - Self (uncredited)
References
Holly Davidson Wikipedia
(Text) CC BY-SA