Cuba




University of Holguin


655.9 km2


1523




Parque de las Flores



Holguin is a municipality and city, the capital of the Cuban Province of Holguin. It also includes a tourist area, offering beach resorts in the outskirts of the region.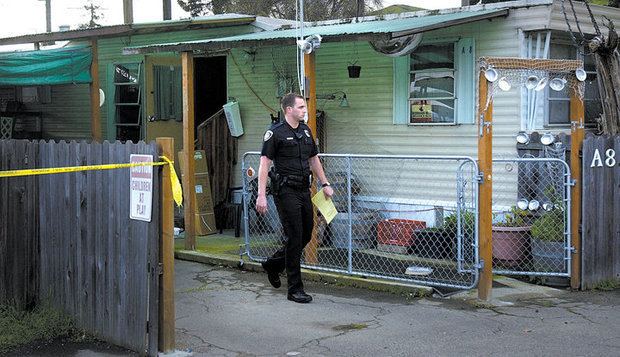 It was founded as San Isidoro de Holguin in 1545, and it is named after its founder Captain Garcia Holguin, a Spanish military officer. Prior to 1976, Holguin was located in the province of Oriente.
The municipality is divided into the barrios of Aguaras, Aguas Claras, Alcala, Arroyo Blanco del Sur, Baguanos, Cabezuelas, Cacocun, Calderon, Camazan, Cauto del Cristo, Corralillo, Cruces de Purnio, Damian, Floro Perez,Gibara, Guabasiabo, Guayabal, Guirabo, Haticos del Purial, La Aguada, La Cuaba, La Palma, La Rioja, Las Calabazas, Managuaco, Melones, Norte, Omaja, Purnio, San Agustin, San Andres, San Francisco, San Juan, San Lorenzo, Santa Rita, Sur, Tacamara, Tasajeras, Unas, Unitas, Velasco, Yareyal and Yayal.
The brewery Cerveceria Bucanero - a joint venture with Labatt of Canada - is based in the city. It makes three brands of beer (Bucanero, Cristal and Mayabe) sold in convertible pesos.
Holguin Wikipedia
(,)http://media.sanluisobispo.com/smedia/2014/03/27/16/18/13AX12.AuSt.76.jpeg(,)http://adventuretraveler.org/wp-content/uploads/2014/04/Holguin.jpg(,)http://media-1.web.britannica.com/eb-media/81/125581-004-53117DA5.jpg(,)http://kpho.images.worldnow.com/images/26731279_BG1.jpg(,)http://www2.warwick.ac.uk/fac/arts/history/students/eportfolios/eissa-barroso/entrada_virrey_arzobispo_morcillo.jpg%3FmaxWidth%3D550(,)http://www.cuba-junky.com/foto-excursions/holguin-city2.jpg
(,)https://www.canjetvacations.com/site/media/Parent/Images/holguin-landscape.jpg(,)http://media-cdn.tripadvisor.com/media/photo-s/03/1c/ff/f2/holguin-province.jpg(,)http://media-cdn.tripadvisor.com/media/photo-s/03/1d/00/11/holguin-province.jpg(,)http://media-cdn.tripadvisor.com/media/photo-s/03/1d/00/00/holguin-province.jpg(,)http://media-cdn.tripadvisor.com/media/photo-s/05/41/1e/95/blau-costa-verde-beach.jpg(,)http://blog.cruiseabout.ca/wp-content/uploads/2015/01/Holguin-province-Lush-countryside-.jpg(,)http://www.licuba.com/images/ts_holguin_big.jpg(,)https://c1.staticflickr.com/3/2499/3829581111_bdbaefd8c5_b.jpg(,)http://cache1.asset-cache.net/gc/148918485-palms-in-a-rural-landscape-just-outside-gettyimages.jpg%3Fv%3D1%26c%3DIWSAsset%26k%3D2%26d%3DjdDW5FkHI00%252F3ZqAu0eothOiTcRLc0fLEv7ut2fX%252BzUZWv5HuOX2FkfRyI5B8u7j(,)http://c3270052.r52.cf0.rackcdn.com/cuba-holguin.jpg(,)http://cache4.asset-cache.net/gc/161573910-cuba-holguin-province-the-beach-at-the-parke-gettyimages.jpg%3Fv%3D1%26c%3DIWSAsset%26k%3D2%26d%3D%252Foa6w20GWanTKDTZWd75ImJ75A9Oia2it85Yp8%252BD2tw%253D(,)http://mw2.google.com/mw-panoramio/photos/medium/67403898.jpg
(,)http://www.cuba-junky.com/foto-h/holguin_lobster.jpg(,)http://www.holguin-cuba.net/images/holguin-cuba-photos-81.jpg(,)http://media-cdn.tripadvisor.com/media/photo-s/04/4c/02/25/blau-costa-verde-beach.jpg(,)http://media-cdn.tripadvisor.com/media/photo-s/03/95/2d/d6/club-amigo-atlantico.jpg(,)http://media-cdn.tripadvisor.com/media/photo-s/01/68/50/ae/rafael-freyre.jpg(,)http://media-cdn.tripadvisor.com/media/photo-s/01/71/18/7e/beautiful-food.jpg(,)http://fromwayuphigh.com/wp-content/uploads/2013/08/bogotafood.jpg(,)http://media-cdn.tripadvisor.com/media/photo-s/02/e5/9a/cf/authentic-cubano-food.jpg(,)http://holiplus.com/media/cache/cover/uploads/hotel/19717/memories-holguin-beach-resort-hotel-204.jpeg(,)http://wcm.transat.com/getmedia/6a050b51-743b-4a12-9f80-2da219f9db64/HOG_CAAG_Tropical_Resto_001_LosVitrales.jpg%3Fwidth%3D980(,)http://media-cdn.tripadvisor.com/media/photo-s/07/4a/b9/e5/memories-holguin-beach.jpg(,)http://www.blau-hotels-cuba.com/en/img/restaurantes-costa-verde.jpg(,)https://c2.staticflickr.com/4/3657/3308763827_c8bd81465b.jpg