Hoffman is a 1970 British film directed by Alvin Rakoff and starring Peter Sellers, Sinéad Cusack, Ruth Dunning and Jeremy Bulloch. It is the tale of an older man (Peter Sellers) who blackmails an attractive young woman (Sinéad Cusack) into spending a week with him in his flat in London. His hope is that she will forget her crooked fiancé and fall in love with him instead.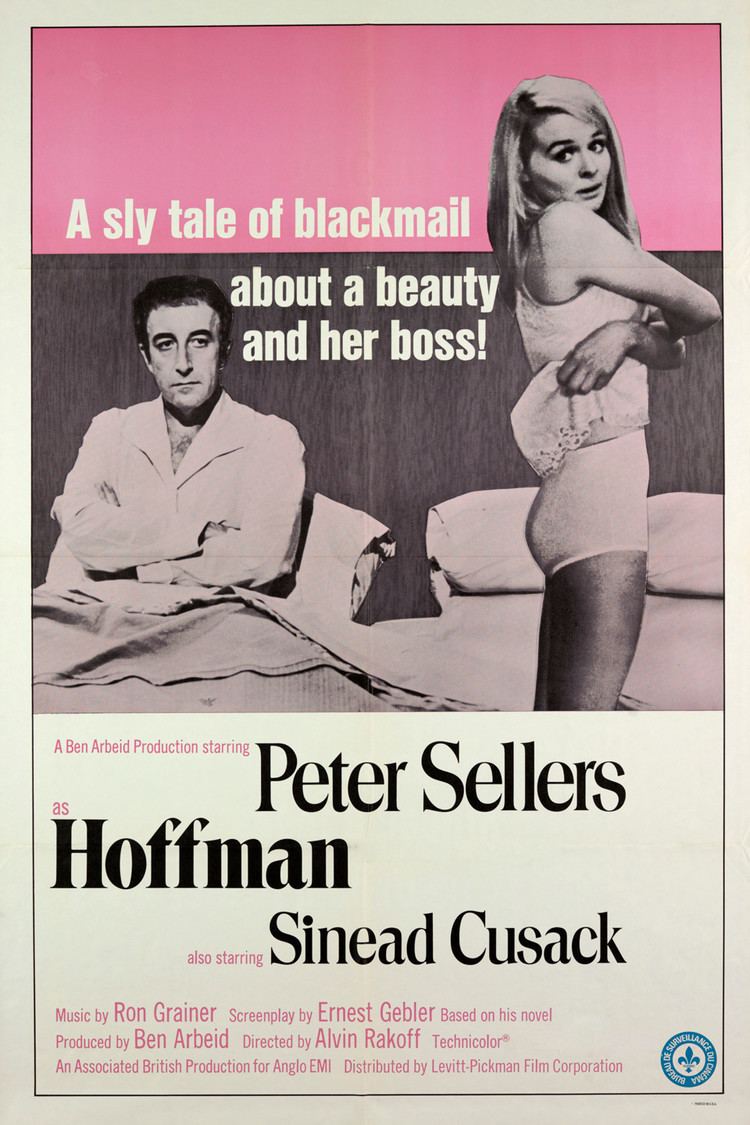 It is notable for the haunting music by Ron Grainer, the theatrical art of scene setting, fine color cinematography, and as one of Sellers' few 'straight' performances.
Telling her fiancé Tom she has to spend a week with her sick grandmother, Janet instead goes to the flat of Hoffmann, a recently divorced executive in the firm where she works who she hardly knows. Her visit is not voluntary, since Hoffmann has evidence that could send Tom to jail and has blackmailed her into spending the week with him. While full of desire for the girl, he is also still bitter about women and, without pressuring her physically, bullies her psychologically. Young and inexperienced, she begins to fight back and even starts some sexual provocation. However, the mind games between the two are interrupted when Tom comes looking for his missing fiancée and she returns to him. He and his mother suggest that Janet should go on being nice to Hoffmann in order to keep Tom out of jail. Disgusted that they want her to prostitute herself, she goes back to Hoffmann and offers herself freely as his permanent companion.
The movie was one of the first greenlit by Bryan Forbes while he was head of EMI Films.
Reportedly, Sellers despised Hoffman because the lead character too closely reflected his own personality. According to Bryan Forbes, who was head of the studio that financed the film, Sellers went through a depressive phase after filming was completed and he asked to buy back the negative and remake the movie. He also gave an interview where he said the film was a disaster.
Mr [Benjamin] Hoffman - Peter Sellers
Janet Smith - Sinéad Cusack
Tom Mitchell - Jeremy Bulloch
Mrs Mitchell - Ruth Dunning
Foreman - David Lodge
The film was not a success at the box office.