The film features John C. Reilly, Robert Prosky, Kevin Anderson, Armand Assante, and J. T. Walsh in supporting roles. The original music score is by David Newman.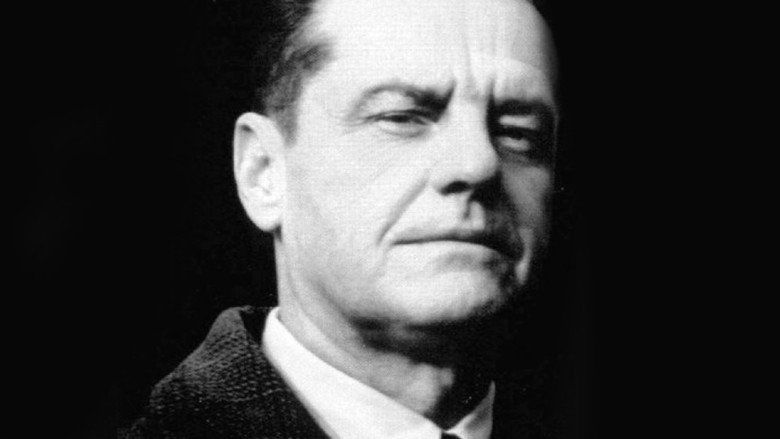 Jimmy Hoffa and Bobby Ciaro are impatiently waiting in the parking lot of a roadhouse diner on July 30, 1975. Others are late for a meeting. Asked if he wants to leave, Hoffa gives Ciaro a scornful glance.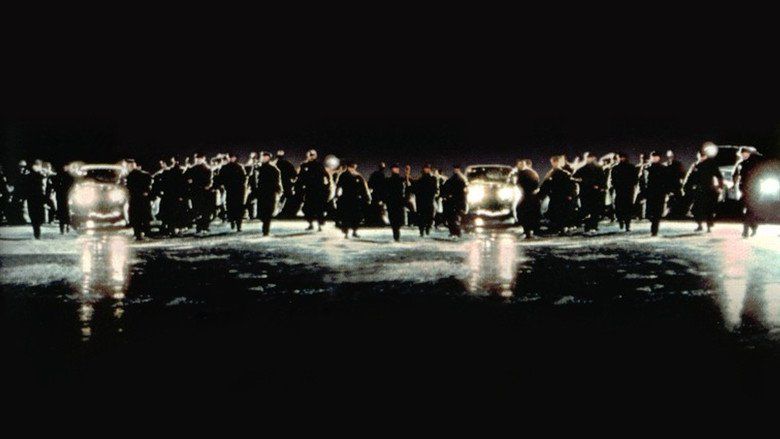 In 1935, a young Hoffa approaches a parked truck, inside of which driver Ciaro is taking a nap. Hoffa pitches the benefits of joining the Teamsters and gives Ciaro a business card, on which he has written: "Give this man whatever he needs." A few days later, Ciaro reports to work to find Hoffa attempting to organize the workers. Hoffa blurts out they'd ridden 85 miles together, and Ciaro is fired. Ciaro later accosts Hoffa with a Bowie knife, but Hoffa's associate Billy Flynn pulls a gun and Ciaro drops the knife. Ciaro joins the pair in the arson bombing of a laundry whose owner has refused to cooperate with the Teamsters. Flynn is badly burned and dies. Ciaro succeeds him as Hoffa's right-hand man.
During a Teamsters strike, strikers fight with non-union workers and police, Hoffa is taken to a local Mafia boss. Ciaro, who speaks Italian, comes along and translates. An alliance between the Teamsters and the mob is formed. Hoffa meets Carol D'Allesandro, who would become his closest mob ally.
Hoffa rises to the presidency of the International Brotherhood of Teamsters. His illegal activities include the use of Teamster funds to make loans to the mob. At a Congressional hearing, Hoffa is questioned by Robert F. Kennedy regarding his suspicious union activities. A loud and bitter feud between Kennedy and Hoffa grows, especially after John F. Kennedy is elected President and Bobby becomes Attorney General.
Hoffa, on a hunting trip with D'Allesandro, discusses ways to exploit the union's pension fund. Having no paper with them, the plans are sketched on the back of a hunting license. Subsequently, Hoffa is betrayed by a junior associate, Peter Connelly, who testifies at Hoffa's trial. The critical evidence against Hoffa is the hunting license on which the plans to raid the Teamster's pension fund were written. Hoffa surrenders to federal officials and serves time in a Pennsylvania federal prison while Connelly's uncle, Frank Fitzsimmons, takes over as Teamsters boss. Ciaro, also convicted and imprisoned, is freed and immediately begins working for Hoffa's release. D'Allesandro suggests that the Teamsters endorse Richard M. Nixon for President, so that in exchange for Teamster endorsement, Hoffa will receive a presidential pardon.
Hoffa gets out and expects to again run the Teamsters, but learns that one of the conditions of his release is that he is ineligible to run the union for 10 years. Hoffa meets with D'Allesandro and is shown screaming at the gangster, wanting Fitzsimmons killed. D'Allesandro believes that Hoffa is "too hot" and says, "I can't get close to it." Hoffa leaves with the matter unresolved.
Ciaro delivers a message to D'Allesandro that unless the matter of Fitzsimmons can be settled, Hoffa will go to the press. D'Allesandro says to tell Hoffa that "everything's gonna be all right", and they should all meet the next day at "the roadhouse", a remote diner.
Hoffa and Ciaro spend several hours waiting in the parking lot, but D'Allesandro never arrives. A purported union driver has been waiting for hours in the diner, allegedly for a part for his truck, engaging Ciaro in conversation. He is invited to meet Hoffa in person by bringing a cup of coffee to the car. The driver draws a gun and shoots Hoffa in his car and Ciaro in the parking lot. The hit man and his associates put Ciaro's body into Hoffa's car, drive it into the trailer of the associates' semi-truck, and drive off.
Jack Nicholson as Jimmy Hoffa
Danny DeVito as Robert Ciaro
Armand Assante as Carol D'Allesandro
J. T. Walsh as Frank Fitzsimmons
John C. Reilly as Peter Connelly
Kevin Anderson as Robert F. Kennedy
Frank Whaley as Young Trucker in Diner
John P. Ryan as Red Bennett
Robert Prosky as Billy Flynn
Natalia Nogulich as Jo Hoffa
Nicholas Pryor as Hoffa's attorney
Paul Guilfoyle as Ted Harmon
Karen Young as Young Woman at RTA
Cliff Gorman as Solly Stein
The movie gained a mixed response. Hoffa currently holds a 52% rating on Rotten Tomatoes based on 21 reviews.
The film was released on Christmas Day 1992 in 1,066 theaters. It debuted at no. 5 at the US box office. making $6.4 million in its opening weekend. In its second weekend, it dropped at #6 and grossed 4.8 million. It went on to gross $24.2 million in the U.S. and $5 million overseas, for a worldwide total of 29.3 million.
Hoffa earned two Oscar nominations for Cinematography and Makeup. Nicholson's performance sharply divided critics, with the actor receiving both a Golden Globe nomination for Best Actor and a Razzie nomination for Worst Actor. DeVito also received a Razzie nomination for Worst Director. Ultimately, none of the nominated awards were won. The film was also nominated for the Golden Bear at the 43rd Berlin International Film Festival.
The film is recognized by American Film Institute in these lists:
2005: AFI's 100 Years of Film Scores – Nominated