Founded

1910 (1910) in Hitachi, Ibaraki, Japan



Map of Hitachi
Hitachi, Ltd. (株式会社日立製作所, Kabushiki-gaisha Hitachi Seisakusho) ([çiꜜtatɕi]) is a Japanese multinational conglomerate company headquartered in Chiyoda, Tokyo, Japan. It is the parent company of the Hitachi Group (Hitachi Gurūpu) and forms part of the DKB Group of companies. Hitachi is a highly diversified company that operates eleven business segments: Information & Telecommunication Systems, Social Infrastructure, High Functional Materials & Components, Financial Services, Power Systems, Electronic Systems & Equipment, Automotive Systems, Railway & Urban Systems, Digital Media & Consumer Products, Construction Machinery and Other Components & Systems.
Contents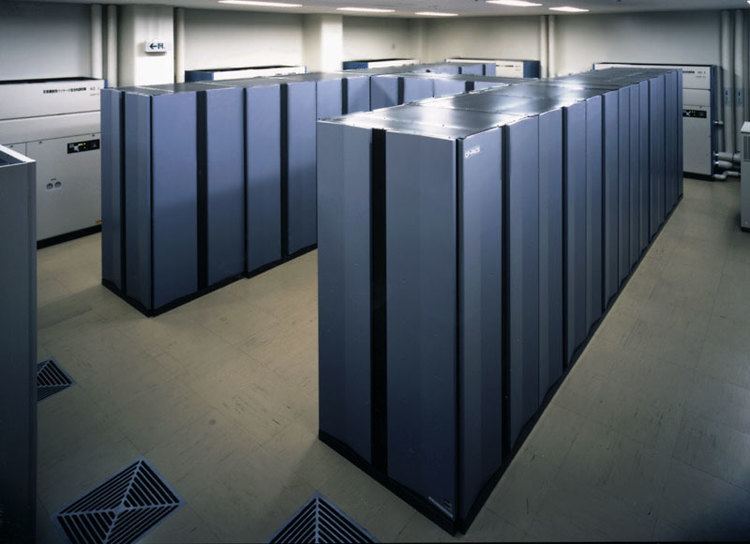 Hitachi is listed on the Tokyo Stock Exchange and is a constituent of the Nikkei 225 and TOPIX indices. It is ranked 38th in the 2012 Fortune Global 500 and 129th in the 2012 Forbes Global 2000. On January 21, 2014, numerous tech articles around the globe published findings from the cloud storage provider Backblaze that Hitachi hard disks are the least reliable among prominent hard disk manufacturers.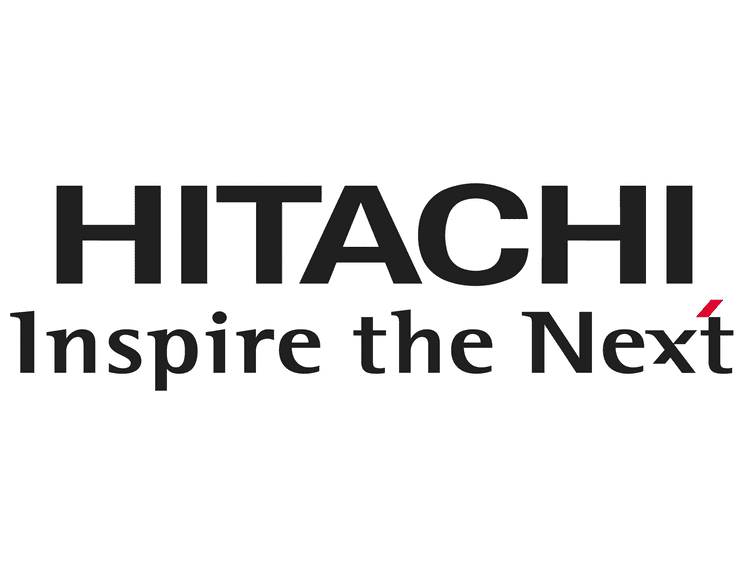 hitachi visit ibarakijapan
Hitachi 12in sliding dual compound miter saw with laser c12rsh
History
Hitachi was founded in 1910 by electrical engineer Namihei Odaira in Ibaraki Prefecture. The company's first product was Japan's first 5-horsepower induction motor, initially developed for use in copper mining. Odaira's company soon became the domestic leader in electric motors and electric power industry infrastructure.
The company began as an in-house venture of Fusanosuke Kuhara's mining company in Hitachi, Ibaraki. Odaira moved headquarters to Tokyo in 1918. Long before that, he coined the company's toponymic name by superimposing two kanji characters: hi meaning "sun" and tachi meaning "rise". The young company's national aspirations were conveyed by its original brand mark, which evoked Japan's imperial rising sun flag.
World War II and its aftermath devastated the company. Many of its factories were destroyed by Allied bombing raids, and after the war, American occupational forces tried to disband Hitachi altogether. Founder Odaira was removed from the company. Nevertheless, as a result of three years of negotiations, Hitachi was permitted to maintain all but 19 of its manufacturing plants. The cost of such a production shutdown, though, compounded by a three-month labor strike in 1950, severely hindered Hitachi's reconstruction efforts. Only the Korean War saved the company from complete collapse. Hitachi and many other struggling Japanese industrial firms benefited from defense contracts offered by the American military. Meanwhile, Hitachi went public in 1949.[1]
Hitachi America, Ltd. was established in 1959. Hitachi Europe, Ltd. was established in 1982.
In March 2011, Hitachi agreed to sell its hard disk drive subsidiary, HGST, to Western Digital (WD) for a combination of cash and shares worth US$4.3 billion. Due to concerns of a duopoly of WD and Seagate Technology by the EU Commission and the Federal Trade Commission, Hitachi's 3.5" HDD division was sold to Toshiba. The transaction was completed in March 2012.
Hitachi entered talks with Mitsubishi Heavy Industries in August 2011 about a potential merger of the two companies, in what would have been the largest merger between two Japanese companies in history. The talks subsequently broke down and were suspended.
In October 2012, Hitachi agreed to acquire the United Kingdom-based nuclear energy company Horizon Nuclear Power, which plans to construct up to six nuclear power plants in the UK, from E.ON and RWE for £700 million.
In November 2012, Hitachi and Mitsubishi Heavy Industries agreed to merge their thermal power generation businesses into a joint venture to be owned 65% by Mitsubishi Heavy Industries and 35% by Hitachi. The joint venture began operations in February 2014.
Aircraft
(Pre-war)
Hitachi T.2
Hitachi TR.2
Aircraft engines
Hitachi Hatsukaze
Automotive systems
Car Information Systems
Drive Control
Electric Powertrain Systems
Engine Management Systems
Components and devices
Batteries
Hard disk drives (Separated division for this product line as Hitachi Global Storage Technologies, then HGST was purchased by Western Digital)
Information Storage Media
LCDs
Construction machinery
Hydraulic Excavators
Forestry Equipment
Mechanical & Hydraulic Cranes
Mining Dump Trucks
Crawler Dump trucks
Wheel Loaders
Defense systems
Military vehicles
Vetronics
Crisis management
C4I systems
Satellite image processing systems
Social Infrastructure security business (in coordination with Hitachi's Infrastructure Systems Group)
Electric propulsion technology
Electro-mechanical systems (including some robotics research & development)
Advanced Combat Infantry Equipment System [ACIES] (JSDF) - Primary contractor
Digital media and consumer products
Air conditioning equipment
Hitachi Magic Wand
LCD projectors
Professional DLP Projectors
Optical disc drives (Joint venture with optical disc drive division of LG as Hitachi-LG Data Storage)
Plasma and LCD Televisions
Refrigerators
Room air conditioners
Washing machines
Note: A new product from Hitachi called Memory glass was to be introduced in 2015. It is a high density information storage medium utilizing laser etched/readable Fused quartz.
Electronic systems and equipment
LCDs
Medical electronics equipment
Power tools
Semiconductor manufacturing equipment
Test and measurement equipment
Financial services
Leasing
Loan Guarantees
Invoice Finance (via the Hitachi Capital arm of the business)
Consumer Finance (Personal and Retail)
Business Finance
High functional materials and components
Circuit boards and materials
Copper products
High grade casting components and materials
Magnetic materials and components
Semiconductor and Display Related Materials
Specialty steels
Wires and cables
Information and telecommunication systems
ATMs
Disk array subsystems
Mainframe computers
Outsourcing services
Servers
Software
System inton
Telecommunications equipment
Power systems
Nuclear, thermal and hydroelectric power plants
Wind Power Generation Systems
Following the Fukushima Daiichi nuclear disaster in 2011 and the extended temporary closure of most Japanese nuclear plants, Hitachi's nuclear business became unprofitable and in 2016 Hitachi CEO Toshiaki Higashihara argued Japan should consider a merger of the various competing nuclear businesses. Hitachi is taking for 2016 an estimated ¥65 billion write-off in value of a SILEX technology laser uranium enrichment joint venture with General Electric.
Social infrastructure and industrial systems
Elevators
Escalators
Industrial machinery and plants
Railway vehicles and systems
Other
Logistics
Property management
Hitachi Communication Technologies America
Hitachi Communication Technologies America provides communications products and services for the telecommunications, cable TV, utility, enterprise, industrial and other markets.
Hitachi Consulting
Hitachi Consulting is an international management and technology consulting firm with headquarters in Dallas, Texas. It was founded in 2000 and currently employs approximately 6,500 people across the United States, Japan, the United Kingdom, the Netherlands, India, Spain, Portugal, Germany, China, Brazil and Vietnam.
Hitachi Data Systems
Hitachi Data Systems (HDS) is a wholly owned subsidiary of Hitachi which provides hardware, software and services to help companies manage their digital data. Its flagship products are the Virtual Storage Platform (for enterprise storage), Hitachi Unified Storage VM for large sized companies, Hitachi Unified Storage for small and mid-sized companies, Hitachi Content Platform (archiving and cloud architecture), Hitachi Command Suite (for storage management), Hitachi TrueCopy and Hitachi Universal Replicator (for remote replication), and the Hitachi NAS Platform.
Hitachi Electronics
Hitachi manufactures many types of electronic products including TVs, Camcorders, Projectors and Recording Media under its own brand name.
Hitachi Defense Systems Company
Hitachi provides various defense related/derived products & services (see Defense Systems entry in the Products and services section above).
Hitachi Metals, Ltd.
Among other things, Hitachi Metals supplies materials for aircraft engines and fuselage components (e.g. landing gear), along with finished components for same and other aerospace applications. It also provides materials, components and tools for the automotive and electronics industries.
Hitachi Koki
Hitachi manufactures many types of tools including chainsaws, drills, woodworking power tools. Some are branded Koki Tanaka. March 1, 2016 Hitachi Koki acquired German power tools manufacturer Metabo from Chequers Capital.
Hitachi Plant Technologies
Hitachi Plant Technologies, Ltd., along with its subsidiaries, engages in the design, development, manufacture, sale, servicing, and execution of social and industrial infrastructure machinery, mechatronics, air-conditioning systems, industrial plants, and energy plant equipment in Asia and internationally.
Hitachi Rail
Hitachi Rail is the rolling stock manufacturing division of Hitachi. It and Mitsubishi Heavy Industries agreed to cooperate in the field of international intra-city railway systems in 2010.
Hitachi markets a general-purpose train known as the "A-train", which utilises double-skin, friction-stir-welded aluminium body construction. The A-train concept can be customised to form different types of trains, ranging from high-capacity commuter and metro trains (as in the automated 3000 series train for the Nanakuma Line of the Fukuoka City Subway) to limited express (as in the E257 series jointly produced with Tokyu Corporation) and high-speed trains (as in the Class 395 trains for Southeastern in the UK). They have made such trains for domestic and international operators alike. Among its most significant orders was the winning tender for British Rail's Intercity Express Programme in June 2008.
Hitachi's many products include the designing and manufacturing of many Shinkansen models, including the N700 Series Shinkansen, which has been exported as the THSR 700T for Taiwan High Speed Rail. The company also markets a driverless metro system, pioneered on the Copenhagen Metro, and straddle beam monorail technology, known as the Hitachi Monorail, which form the basis of the trains operating on the world's longest monorail system, currently part of the Chongqing Rail Transit network.
On February 24, 2015, Hitachi agreed to purchase the Italian rolling stock manufacturer AnsaldoBreda and acquire Finmeccanica's stake in Ansaldo STS, the railway signaling division of Leonardo S.p.A. The purchase was completed later that year, at which point the company was renamed as Hitachi Rail Italy. Since then, Hitachi has obtained a majority stake in Ansaldo STS.
Hitachi Solutions America
Hitachi Solutions America is a consulting firm and systems integrator focusing primarily on Microsoft Dynamics. The firm utilizes AX and CRM from the Dynamics family to provide customers with a broad base of solutions. The company is international, with subsidiaries residing in the United Kingdom, Canada, Philippines, Thailand, Japan and India. Hitachi Solutions America acquired Ignify - another leading Microsoft Dynamics Solution providers in December 2015. Hitachi Solutions has about 2000 Microsoft Dynamics consultants worldwide after the acquisition of Ignify.
Hitachi Works
Hitachi Works is the oldest member of the Hitachi Group and consists of three factories: Kaigan Works, Yamate Works, and Rinkai Works. Yamate Works, the oldest of the three factories, was founded in 1910 by Namihei Odaira as an electrical equipment repair and manufacturing facility. This facility was named Hitachi, after the Hitachi Mine near Hitachi, Ibaraki, and is regarded as the ancestral home of Hitachi, Ltd.
Many management trainees intern at Hitachi Works before being permanently assigned to other Hitachi divisions. Senior management personnel are often participants in rotations at Hitachi Works for a few years as their career develops towards eventual head office stature. As a result, many of the senior managers of Hitachi Ltd have passed through Hitachi Works.
Spin-off entities from Hitachi Works include Hitachi Cable (1956) and Hitachi Canadian Industries (1988).
R & D Group
Technology Strategy Office
Central Research Laboratory
Hitachi Research Laboratory - Includes Mechanical Engineering Research Laboratory (Robotics)
Yokohama Research Laboratory
Design Division
Overseas research centers
In-house/Business division
Development center

Development & Design section
Intellectual Property Group [subgroup]
Hitachi Global Storage Technologies
Hitachi Global Storage Technologies (Hitachi GST) manufactures computer hard drives. There are 3 main ranges: Hitachi Travelstar, Hitachi Deskstar, and Hitachi Ultrastar.
On March 7, 2011 Hitachi Global Storage Technologies was purchased by Western Digital Corporation for $3.5 billion in cash and $750 million in Western Digital common stock.
Hitachi Printing Systems
Hitachi Printing Systems was established in 1980 and was acquired by Ricoh in 2004, becoming Ricoh Printing Systems, Ltd.
TELK (Transformers and Electricals Kerala Ltd.)
Hitachi had joint venture with Kerala public sector company telk during 1963 to 1989 for the production of electrical equipments.TELK is the first company to manufacture 400kV transformer in India in collaboration with Hitachi. TELK transformers are well known for its quality and have great demand in Indian power system
Corporate social responsibility
In August 2011, it was announced that Hitachi would donate an electron microscope to each of five universities in Indonesia (the University of North Sumatra in Medan, the Indonesian Christian University in Jakarta, Padjadjaran University in Bandung, General Soedirman University in Purwokerto and Muhammadiyah University in Malang).
References
Hitachi Wikipedia
(Text) CC BY-SA