1924 - 1959




Kinuyo Tanaka




Hokkaido University




Film director




Hiroshi Shimizu






28 March 1903 (

1903-03-28

)

Yamaka, Shizuoka, Japan




Takahiko Minamoto, Umihiko Yuhara




film director, screenwriter, editor




June 23, 1966, Ukyo-ku, Kyoto, Kyoto Prefecture, Japan




Japan and Singapore in the world economy




Mr Thank You, The Masseurs and a Wo, Japanese Girls at the Harbor, Ornamental Hairpin, Children in the Wind




Kinuyo Tanaka, Ken Uehara, Shinichi Himori, Yasujiro Ozu, Tatsuo Saito
Hiroshi Shimizu (清水 宏, Shimizu Hiroshi, March 28, 1903 – June 23, 1966) was a Japanese film director, known for his silent films with detailed depictions of Japanese society.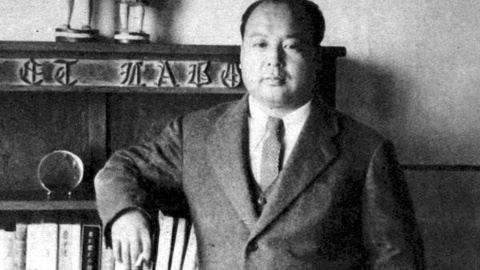 Shimizu was born in Shizuoka Prefecture and attended Hokkaidō University but left before graduating. He joined the Shochiku studio in Tokyo in 1921 and made his directorial debut in 1924, at the age of just 21. A friend and colleague of Yasujirō Ozu, he directed over 160 films during his career.

His early work was mostly melodramatic or featured "wakadanna", the sons of rich merchants who led a playboy lifestyle (somewhat in a reflection of his own youth). His work in the 1930s, however, increasingly took advantage of shooting on location and non-professional actors and was praised at the time by film critics such as Matsuo Kishi for its realism. Chris Fujiwara has noted the use of repetition, plotlessness, punctuation, and a modern touch in Shimizu's work.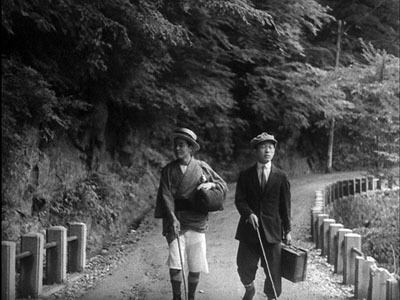 His later work often focused on children, and Shimizu himself worked to help war orphans after World War II, an experience that led to the film Children of the Beehive which Jacoby calls a "masterpiece of neo-realism". His films featured all sorts of children, ranging from those who do not love, or are unloved by their parents, to children that are rejected by their peers or become social outcasts to even those that suffer from illness and disability. While the premise of the stories differed, a common theme often persisted. Shimizu utilized individuals who are excluded from a group to make social commentary and criticism of society through the group themselves.
Fellow director Kenji Mizoguchi gave him praise, stating "People like me and Ozu get films made by hard work, but Shimizu is a genius..."
Shimizu also explored themes of maternal self-sacrifice and, in general, fallen female roles. In these films his heroine was often accepting the burden of supporting a male dependent or relative to afford them the opportunity to go to school or become successful in life. However their efforts and sacrifice go not lead to their aim and their actions are called to question from which it seems that tragedy will inevitably follow. Alexander Jacoby explains this as a "critical of the double standard which expects women to sacrifice everything for the sake of their male dependents, while indulging in moralistic condemnation of the methods they are required to adopt to do so.
He died of a heart attack on June 23, 1966, at the age of 63. Though respected in his time, today he is largely unknown, even in his native Japan. In 2008, Shochiku released two box sets which include eight of his films (Region 2 format, with both Japanese and English subtitles). In 2009, a Criterion Collection box set of four of his films (corresponding to the first Shochiku set) was released in the Region 1 format.
Hiroshi Shimizu (director) Wikipedia