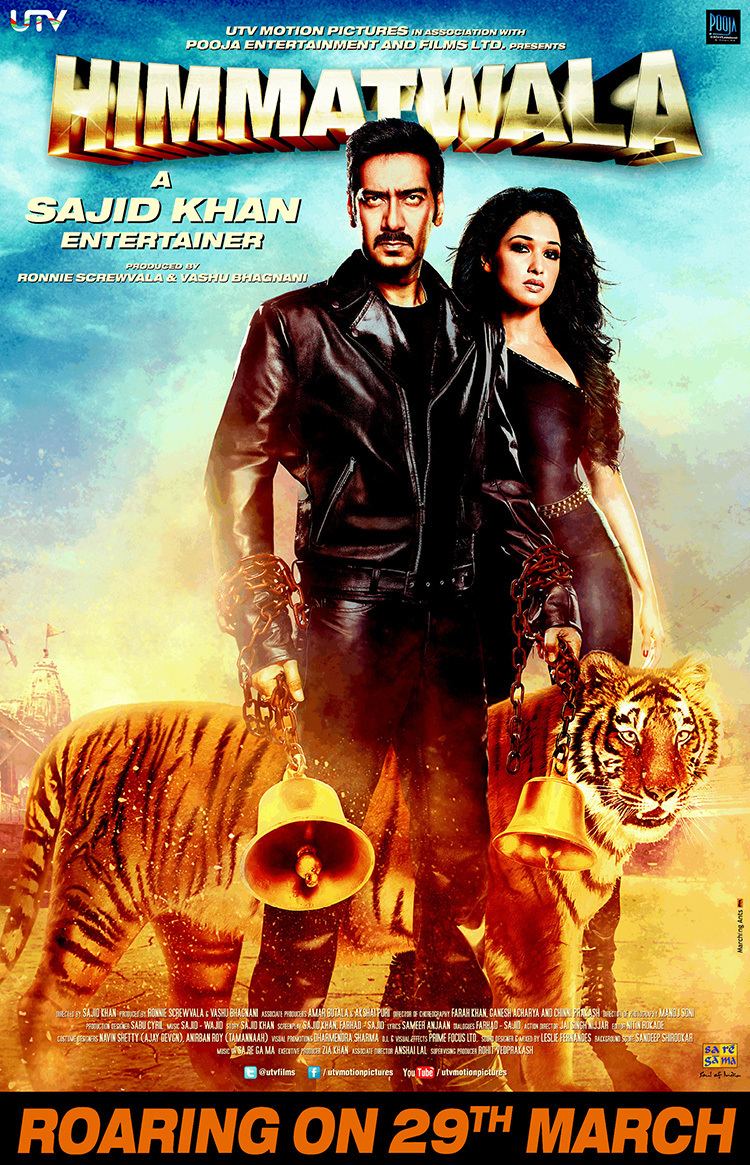 Set in 1983, the story begins with Ravi (Ajay Devgan) winning a fighting competition at a club. He is known as 'Himmatwala' (courageous man). He then goes to Ramnagar village, where he meets his mother, Savitri, and his younger sister, Padma, who are living a miserable life.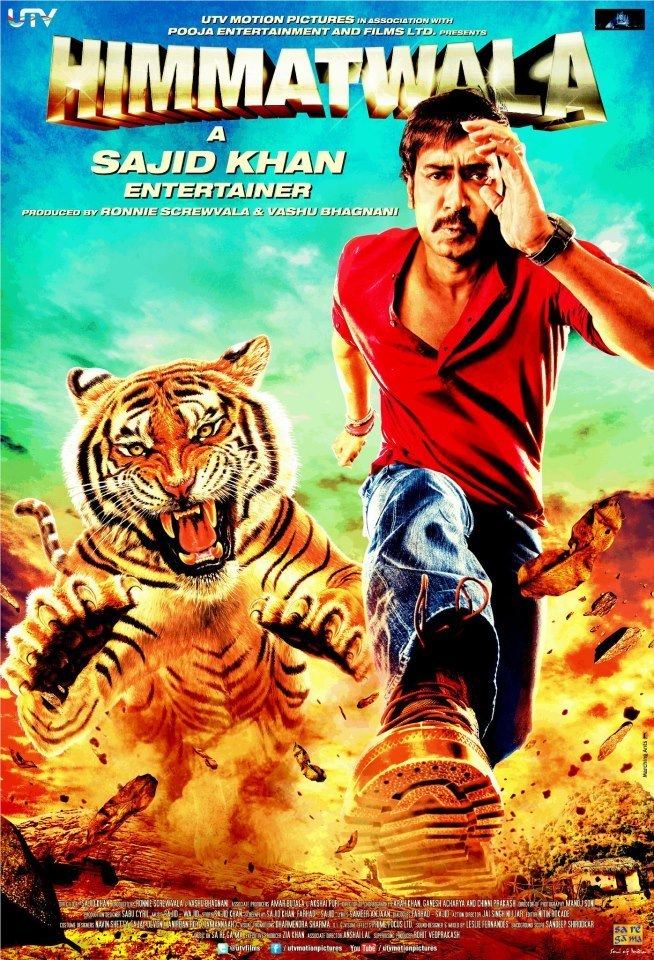 Ravi's mother tells him that his father was an honest and respected man, and he was the priest of the temple. His father was framed by Sher Singh, the tyrant zamindar (landlord), for robbing the temple since the latter saw him commit a murder. Disgusted, Ravi's father committed suicide. In revenge, young Ravi tried to kill Sher Singh, but failed. When Ravi's house is burnt, Savitri tells him to run away as Sher Singh will kill him.

With revenge in his mind, Ravi beats up Narayan Das, Singh's manager and brother-in-law, as well as threatening Sher Singh. The next day, he publicly humiliates Sher Singh's daughter, Rekha because she was beating up her innocent driver. In response, Rekha (Tamannaah Bhatia) unleashes a tiger on the village in front of Ravi. Her plan was unsuccessful, however, as it backfired. Rekha falls down from the terrace and is about to be attacked by the animal, when Ravi jumps and saves her life. Rekha falls in love with Ravi, and afterwards, saves Ravi's life against her father's plans.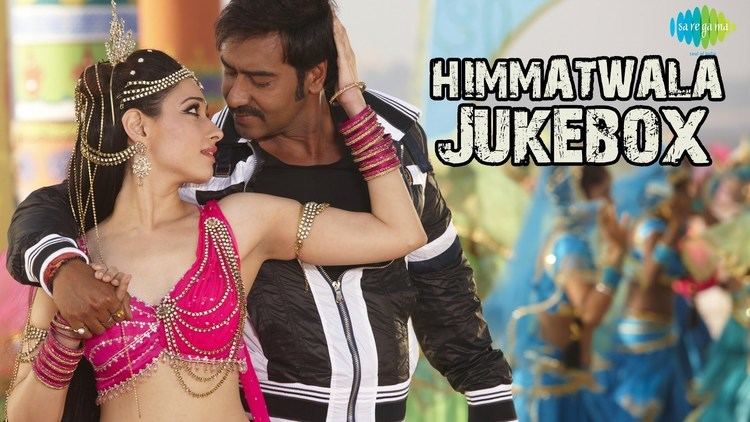 On the other hand, Ravi comes to know that Padma is in love with Shakti, Narayan Das's son. He has his objections and so has Narayan. However, Sher Singh tells Narayan Das that marrying Shakti with Padma would give them an upper hand over Ravi as they can ill-treat Padma and keep Ravi in control. Meanwhile, Padma now knows that Ravi is not her real brother, and the real Ravi died in a road accident. Before dying, the real Ravi asked him to take care of his family. Padma is initially upset, but then reconciles after Ravi saves her life.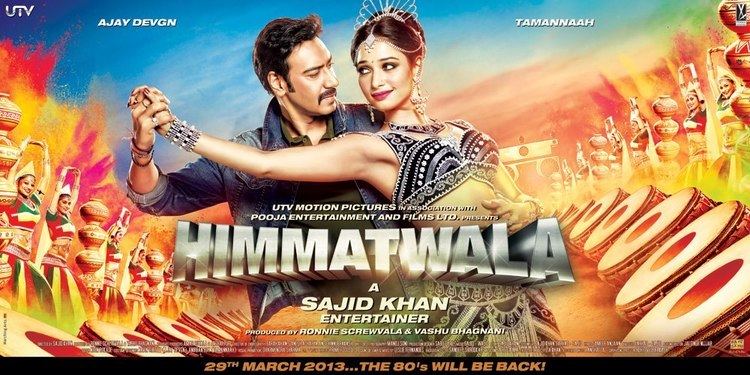 Shortly after Padma and Shakti get married, both the father and son start ill-treating Padma. In revenge, Ravi uses Rekha against her own father, just like what she advises him. After Rekha tells her father that she is pregnant with Ravi, Sher Singh begs Ravi to marry his daughter. Eventually, Ravi punished Narayan Das and Shakti by doing all the household chores. He also wins the Sarpanch election, and Sher Singh finally gives all the property documents back to the villagers, which Sher Singh had illegally taken from them before.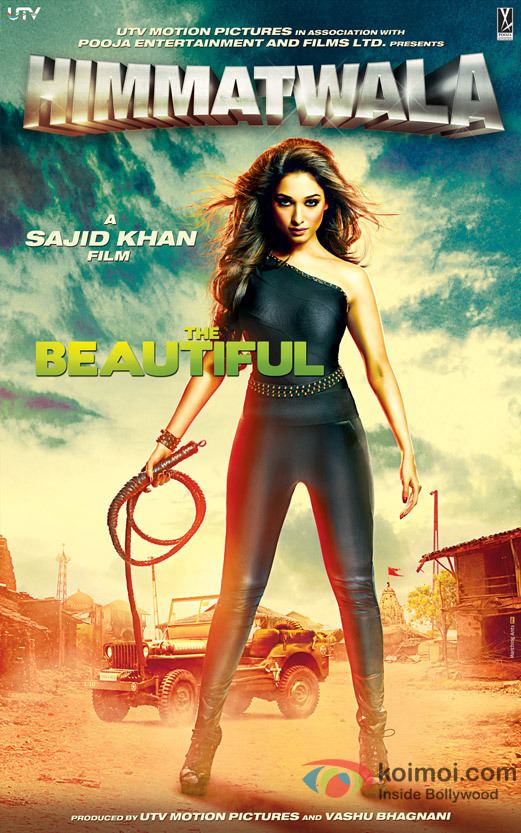 However, Shakti overhears Rekha and Ravi's conversation about the fake pregnancy and that he is not the real Ravi. Angered, Sher Singh tries to kill him by bringing 20 fighters from the city, but failed. While they are beating Ravi, the tiger (which Ravi had fought with) comes and saves his life. Ravi then brutally beats Shakti, and is about to kill Sher Singh when his mother stops him.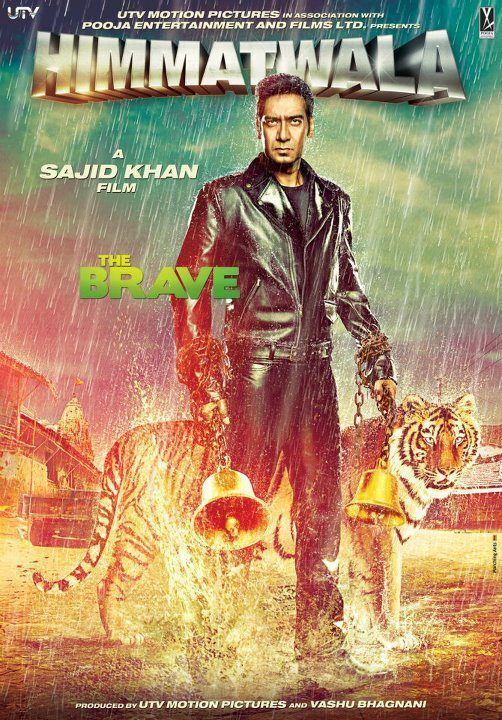 In the end, Sher Singh, Narayan Das and Shakti ask for the forgiveness from Ravi, Savitri and the rest of the villagers.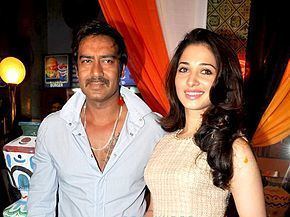 Special appearances
The first look poster of Himmatwala film was released on 8 August 2012, whilst the trailer was released on 24 January 2013.
The soundtrack includes remakes of the songs from the original version of the film, "Taki O Taki" and "Nainon Mein Sapna". The song promo of "Naino Mein Sapna" was released on 8 February 2013. The background score was composed by Sandeep Shirodkar, while the songs are composed by Sajid-Wajid and Sachin - Jigar. Lyricist Indeevar wrote for "Taki O Taki" and "Nainon Mein Sapna", alongside Sameer, who wrote for all the songs except a disco-based song, for which lyricist Mayur Puri wrote.
Madhureeta Mukherjee of The Times of India gave the film 2.5 stars stating: "[t]his one might impress the wannabe Himmatwalas out there. But it'll take more than himmat to go back to the gawdiest era of all. Rest, as they say, is history. Repeated!" Rediff gave the film 2 stars out of five stating that: "Sajid Khan loves big scale but the production values of all his film and their aesthetics are consistently tacky. Himmatwala is no different.".
Taran Adarash of Bollywood Hungama gave the film 1.5 out of 5 stars stating that: "A film that promises big entertainment, Himmatwala is hugely disappointing!". Shubra Gupta of The Indian Express gave the film 1.5 stars and said "I expected Himmatwala to be predictable. I also expected it to be annoying, and it doesn't disappoint on both scores. But I didn't think it would be so dull. In the rest, it needs all your courage. Hai himmat?" Saibal Chatterjee of NDTV Movies gave the film 1.5 stars and said "Himmatwala is a mindless potpourri that brings together the worst ingredients of 1980s Hindi cinema and parlays them into a messy mélange that quivers repeatedly under its own weight."
Komal Nahta rated the film 1 star out of 5 saying that "Director Sajid Khan has tried to recreate the era of the eighties but has overlooked the fact that the audience has moved decades ahead." Anupama Chopra of Hindustan Times rated the film 1 star commenting, "When Himmatwala ended, I felt like I had aged a few years. Honestly, you need real courage to brave this one." Oneindia.com gave 1 star and wrote, "Honestly, I still can't believe that I'm in my fine senses after watching the nonsensical Himmatwala."
According to Box Office India, Himmatwala was a flop.