Japan




153,557 (2010)


17.17 km2


Kanto



Higashimurayama (, Higashimurayama-shi) is a city located in the western end of Tokyo Metropolis, Japan.
In 2010, the city had an estimated population of 151,279 and a population density of 8,810 persons per km². The total area is 17.17 km².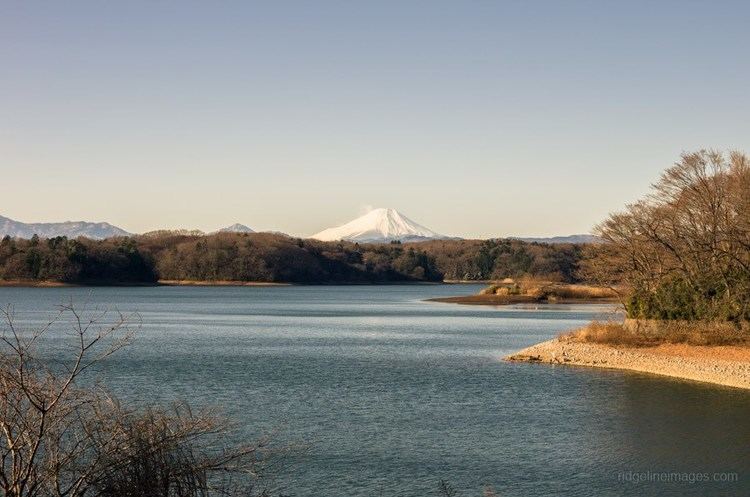 Higashimurayama is approximately in the north-center of Tokyo Metropolis, on the Musashino Terrace.
The area of present day Higashimurayama has been inhabited since Japanese Paleolithic times, and numerous remains from the Jomon, Yayoi and Kofun periods have been discovered. During the Nara period, it became part of ancient Musashi Province. During the Kamakura period, it was the location of the Battle of Kumegawa in 1333.
In the post-Meiji Restoration cadastral reform of April 1, 1889, several villages merged to form Higashimurayama Village in Nishitama District, at that time part of Kanagawa Prefecture. The entire district was transferred to the control of Tokyo Prefecture on April 1, 1893. On April 1, 1942, Higashimurayama Village became the town of Higashimurayama. On April 1, 1964, Higashimurayama was elevated to city status.
Higashimurayama was formerly an agricultural area, and was noted for its production of sweet potatoes. It is now primary a regional commercial center, and a bedroom community for central Tokyo.
Higashimurayama, Tokyo Wikipedia
(,)https://fbexternal-a.akamaihd.net/safe_image.php%3Fd%3DAQA5BJh23Xwf3HmT%26w%3D720%26h%3D540%26url%3Dhttp%253A%252F%252Fupload.wikimedia.org%252Fwikipedia%252Fcommons%252Fthumb%252F7%252F79%252FTokyonoukouuniv.JPG%252F720px-Tokyonoukouuniv.JPG(,)https://fbexternal-a.akamaihd.net/safe_image.php%3Fd%3DAQAXRwXMPcg1ULsU%26w%3D720%26h%3D1080%26url%3Dhttp%253A%252F%252Fupload.wikimedia.org%252Fwikipedia%252Fcommons%252Fthumb%252Fc%252Fc9%252FHT-Takashi-Toritani.jpg%252F720px-HT-Takashi-Toritani.jpg(,)https://fbexternal-a.akamaihd.net/safe_image.php%3Fd%3DAQDLRwNKBobjyjvq%26w%3D720%26h%3D540%26url%3Dhttp%253A%252F%252Fupload.wikimedia.org%252Fwikipedia%252Fcommons%252Fthumb%252Fe%252Fe4%252FHigashimurayama-Station_0802.jpg%252F720px-Higashimurayama-Station_0802.jpg(,)http://upload.wikimedia.org/wikipedia/commons/8/88/Tokyo_Montage_2012.png
(,)http://i0.wp.com/ridgelineimages.com/wp-content/uploads/2015/01/Tamako-Lake-overlooking-Sayama-Hills.jpg(,)http://upload.wikimedia.org/wikipedia/commons/c/c9/Tokyo-r128-Higashimurayama-Sta-W.JPG(,)http://cache4.asset-cache.net/gc/90414120-sky-in-the-city-of-higashimurayama-in-the-gettyimages.jpg%3Fv%3D1%26c%3DIWSAsset%26k%3D2%26d%3D8sAMoq7R8occS86OUXRBtAfQUo8JgAkwEHDsngddYMg%253D(,)https://d13uygpm1enfng.cloudfront.net/article-imgs/en/2015/01/08/AJ201501080003/AJ201501080004M.jpg
(,)http://media-cdn.tripadvisor.com/media/photo-s/07/64/d6/3a/caption.jpg(,)http://media-cdn.tripadvisor.com/media/photo-s/04/a0/20/cd/gyoza-no-osho-toyokawa.jpg(,)https://fbcdn-sphotos-a-a.akamaihd.net/hphotos-ak-prn2/t31.0-8/c0.0.851.315/p851x315/1147036_161950067327735_2116768365_o.jpg(,)http://media-cdn.tripadvisor.com/media/photo-s/07/2b/79/5c/caption.jpg(,)http://media-cdn.tripadvisor.com/media/photo-s/05/f9/78/2c/caption.jpg(,)http://s3.amazonaws.com/foodspotting-ec2/reviews/3888591/thumb_600.jpg%3F1375628074(,)http://s3.amazonaws.com/foodspotting-ec2/reviews/3888466/thumb_600.jpg%3F1375626051(,)http://media-cdn.tripadvisor.com/media/photo-s/05/d6/fe/19/gyozanosho.jpg(,)http://media-cdn.tripadvisor.com/media/photo-s/07/2b/7b/72/caption.jpg(,)http://media-cdn.tripadvisor.com/media/photo-s/05/d6/75/5e/gyozanosho.jpg