Devanagari

हिडिम्ब




Affiliation

Rakshasa


Sanskrit transliteration

Hidimba





Also see Hidimbi
Contents
In the Mahābhārata, Hidimba (Sanskrit: हिडिम्ब) (sometimes called Hidimbaswar and Hidimba) was a strong powerful person, the brother of Hidimbaa and a forest dweller. He and his sister, Hidimbi were tempted at the sight of the Pandavas and wished to fight them. For this purpose Hidimbi changed herself into a beautiful woman and brought him near Hidimba. However, he came into conflict with Bhima and died in the conflict. As the brother of Hidimbi he was also the uncle of Ghatotkacha. He was reputed to be 8 cubits tall (12 feet tall for the 18-inch cubit conversion). Tradition states that Hidimba belonged to the great Bamun family of Nalbari (Assam) Kamrup of which the Dimasa people are descendants.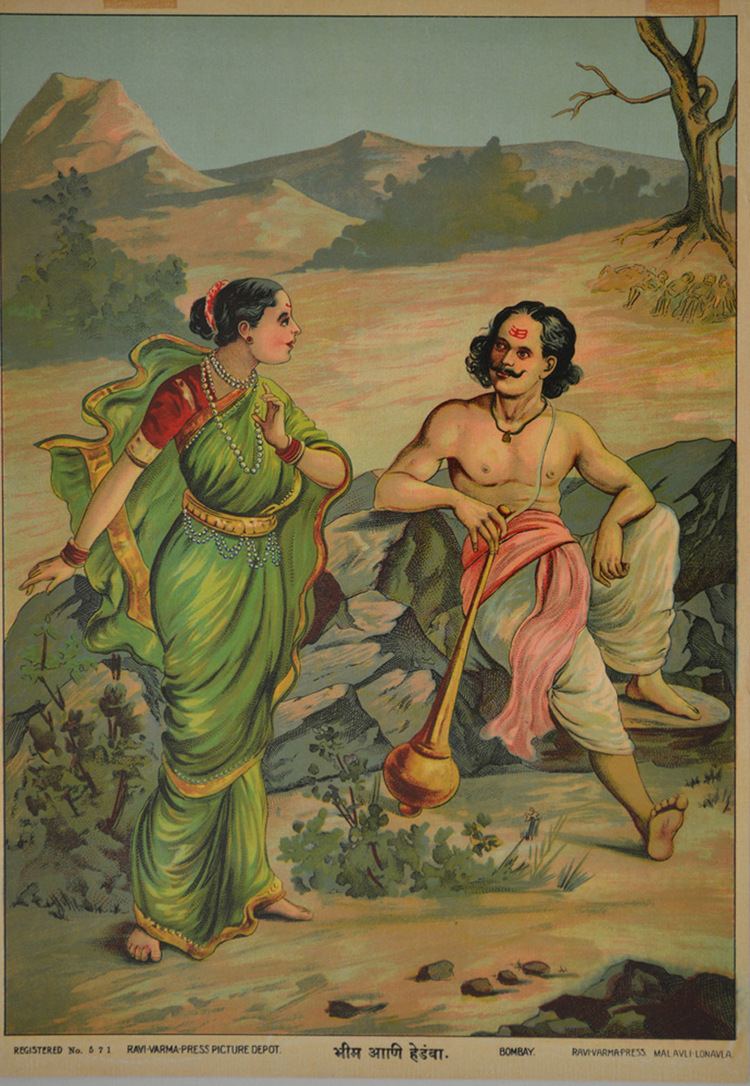 Madhyamavyayoga or Madhyama Vyāyoga (Hindi: मध्यमव्याbयोग), (English: The Middle One) is a great Sanskrit play attributed to Bhāsa. The story is about the reunion of Bhima and Ghatokach as father and son that takes place under the pretext of Hidimba's desire for human flesh. While the characters in this tale are taken from the Mahabharata, this particular incidence is solely a product of Bhasa.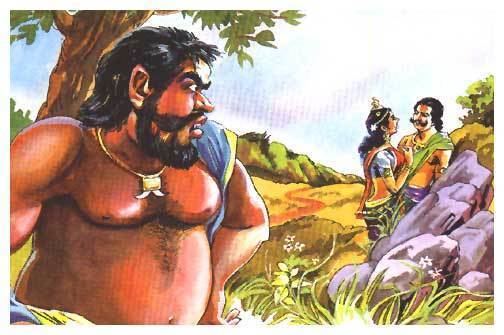 Hidimba Devi temple, Manali
Currently there are a few temples dedicated to Hidimbi Devi in Himachal Pradesh. The most famous Hidimbi Devi temple is in Manali (see Hidimba temple, Manali). The temple houses chariots, a small statue and footprints. Hidimba is one of the most powerful and spiritualist deities in Kullu valley. The pagoda type wooden temple with intricately carved wooden doors and a wooden shikhara is believed to be over 500 years old. It is said that the carver of the artwork at this temple had his hands cut off after completion of his work so that he can never again produce such beautiful work anywhere else. It is also situated in a deodar forest.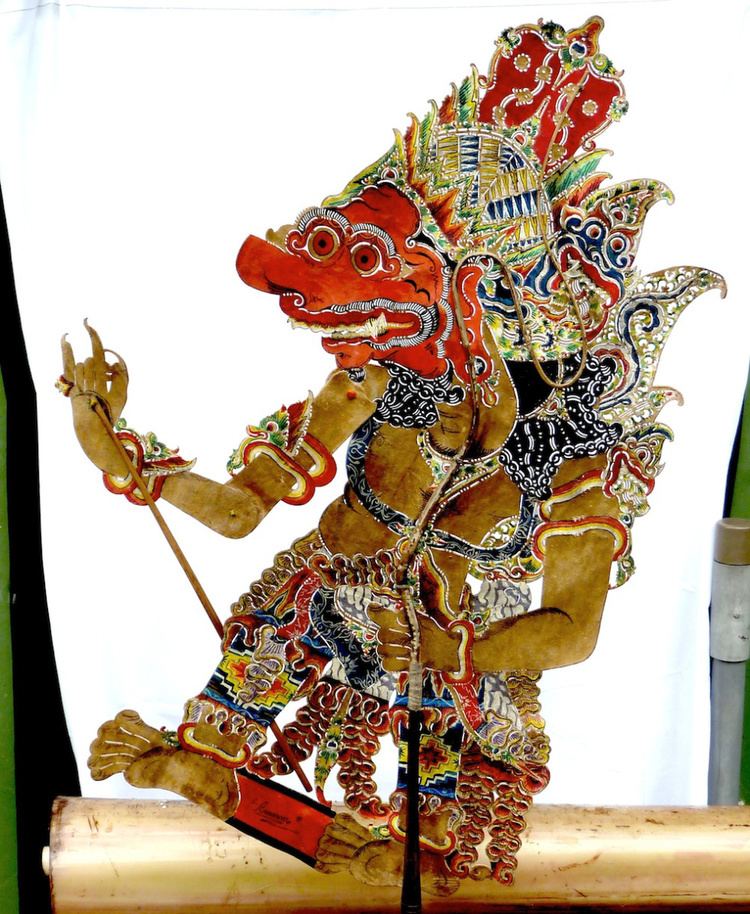 Every year the followers travel to the nearby town of Kullu to participate in the festival of Dussehra, where Hidimba's chariot leads a rally of gods from all over Kullu valley escorting the main chariot of Raghunath (Lord Rama). At the end of the seven-day festivities on the "Lanka Dahan" day some sacrifices are made to Hidimba. Hidimbi's son Ghatotakacha is a popular deity in the nearby Banjar and Siraj valley.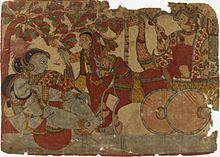 Dimapur in Nagaland is named after Hidimba. It is a corruption of the name Hidimbapur. Dimapur was the first capital of the Dimasa Kachari Kingdom. Located in HP.
Fight between Hidimba and Bhima is believed to have happened in the forest area of Vijaynagar, Sabarkantha district in Gujarat. There are few other places elsewhere in India which claim as the place of Hidimbi.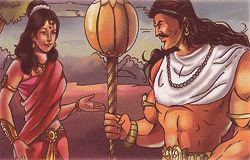 Hd videos of hidimba devi temple manali himachal pradesh tourism video india hadimba mandir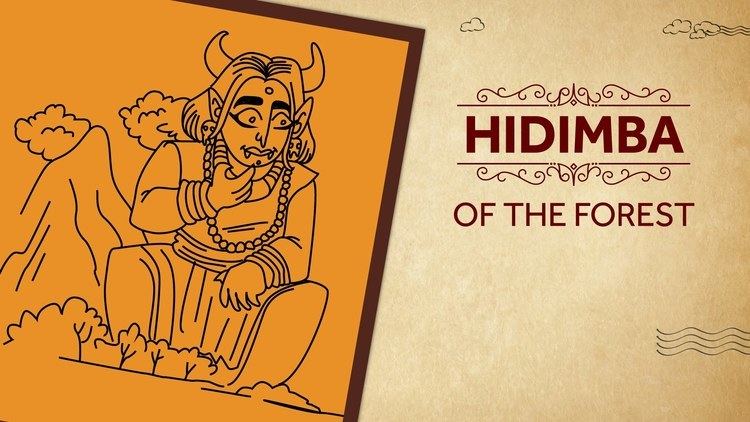 References
Hidimba Wikipedia
(Text) CC BY-SA