7

/

10

1

Votes

Alchetron

Rate This




Tya Subiakto Satrio




29 March 2012




StarVision Plus






Enggong Supardi




Tya Subiakto Satrio






Adrianto Dewo Chairun Nissa Billy Christian Nicholas Yudifar Harvan Agustriansyah




Chand Parvez Servia Fiaz Servia




Daud Sumolang Chairun Nissa Billy Christian Sungkono Pastra Harvan Agustriansyah




Tara Basro Dion Wiyoko Sigi Wimala Maya Otos Luna Maya Kriss Hatta Imelda Therinne Poppy Sovia Bella Esperances Icha Nuraini Ichi Nuraini




Billy Christian, Nicholas Yudifar, Chairun Nissa, Adriyanto Dewo, Harvan Agustriansyah




Daud Sumolang, Chairun Nissa, Billy Christian, Harvan Agustriansyah




Luna Maya, Dion Wiyoko, Sigi Wimala, Imelda Therinne




Sanubari Jakarta, Cinta di Saku Celana, Boy's Diary, The Legend Of Trio Macan, Tuyul: Part 1
Hi5teria is a 2012 omnibus Indonesian horror-thriller film by Starvision Plus & UPI Productions. The film was directed by Adrianto Dewo, Chairun Nissa, Billy Christian, Nicholas Yudifar and Harvan Agustriansyah; and also was screenplay by Daud Sumolang, Chairun Nissa, Billy Christian, Sungkono Pastra and Harvan Agustriansyah. This film have 5 plot stories and was released on March 29, 2012.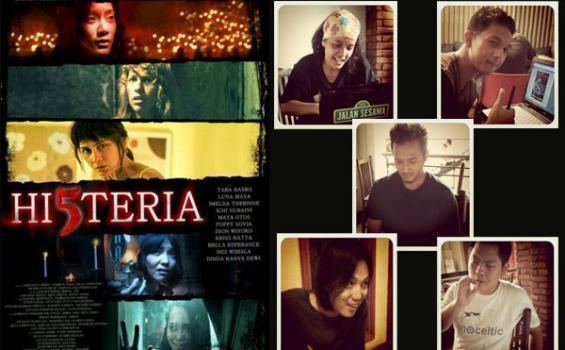 The film had premiered at the Bucheon International Fantastic Film Festival in South Korea. At the 2012 Maya Awards, Hi5teria subsequently nominated for category Best Omnibus Film.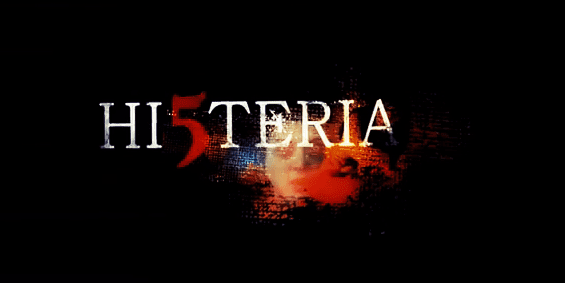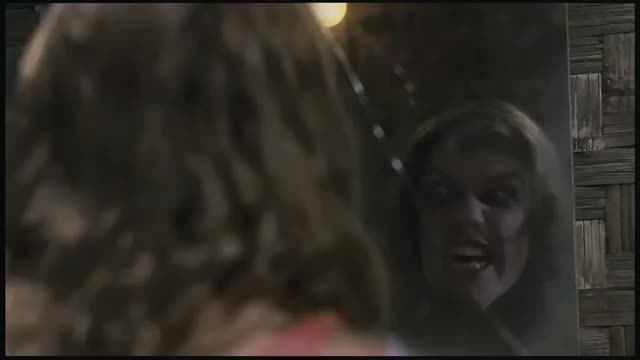 Hi5teria is a 5 thriller omnibus produced by Starvision & Upi Production, and directed by 5 young promising director. This project became from Upi Avianto to make an omnibus thriller from true story-tale in Indonesia.
Directed by : Adrianto Dewo
Screenplay by : Daud Sumolang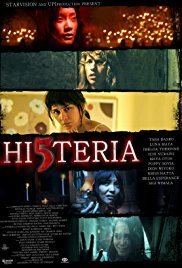 Sari (Tara basro), A women enlists the help of a hiker to find her husband (Egi Fedly), missing for three days in the jungle. But as they search, they seem to be stuck going in circles and, as night falls, the jungle becomes full of weird noises and mysterious sights. The hiker awakes one morning to find the women has disappeared. Where has she gone and what mystery lies hidden in the jungle?
Directed & Screenplay by : Chairun Nissa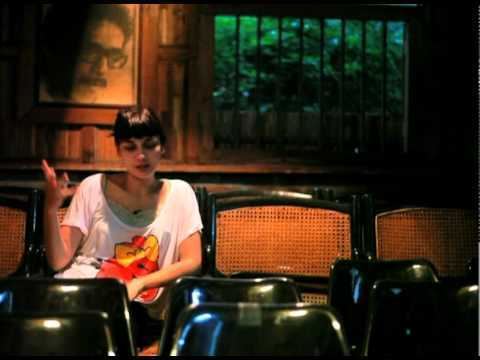 Oding is a guide Javanese art, wayang. This time he drove a beautiful American reporter named Nicola (Maya Otos). Nicola was not satisfied just to cover it from the viewer's eye shadow, Oding also recommend interviewing people in. Nicola thought for a moment and smiled, and he was forced to interview a sinden there, Muni (Sigi Wimala). She did not like being interviewed and go, but she dropped one of her bun buffer. Nicola picked it up, but he will not return. Strange was coming against him, Nicola also intends buffer bun restore it.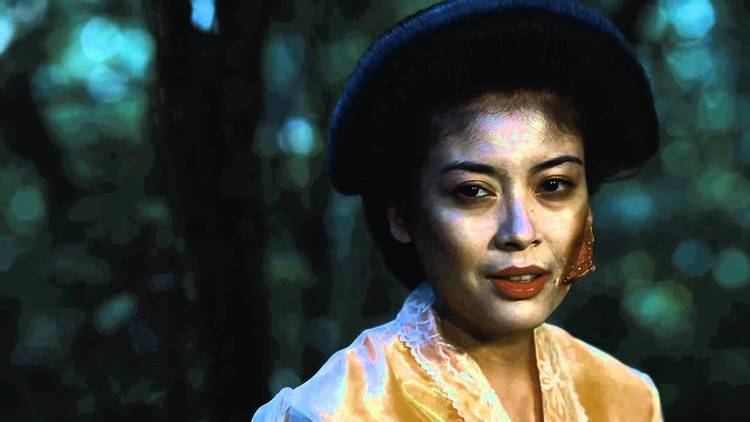 The next day, Nicola with Oding back it to watching the movies. Nicola was trying to restore the buffer bun, but someone beat him to faint. When he regained consciousness, he was in a dark room, which turned out to contain equipment to make the movie, and he was surprised to see the puppets that turned out to be made of native human skin. Nicola also see wild Muni is making a new look on his face that was old. After wrestling, Nicola managed to get out of that room and met Oding. But it is Oding who trap Nicola these years and he strangled Nicola unconscious. He took her back into the wild Muni.
Nicola was unlucky and he made a puppet of a human being. At the same place, Oding was already driving another reporter from Japan. He again suggested the reporter to interview people inside. The reporter thought for a moment, then he smiled.
Directed & Screenplay by : Billy Christian
Farah (Luna Maya) is a young scientist who does not believe in ghosts and other mystical stories, knowing there is a scientific explanation for everything that happens. But after researching an old house, Farah is haunted by strange occurrences and a small child who asks her to play. Who is the child and why does they keep asking Farah to play?
Directed by : Nicholas Yudifar
Screenplay by : Sungkono Pastra
As a father (Tumpal Tampubolon), mother (Imelda Therinne), and their teenage child (Poppy Sovia) vacation at a small town villa, Bogor, Indonesia. Their holiday transforms into a nightmare when they're terrorized by a headless ghost, a ghost connected with the black magic of Palasik.
Directed & Screenplay by: Harvan Agustriansyah
On a dark quiet night, a ticket seller (Icha Nuraini) at a mall is surprised as somebody knocks on her window. The ticket seller brought to the parking lot and right in the middle of the sadistic murder, a murder that amazingly is connected to the ticket seller.
Tara Basro as Sari, the main protagonist in segment film
Dion Wiyoko as Zul
Egi Fedly as Jaka, Sari' husband
Sigi Wimala as Muni, an sinden
Maya Otos as Nicola, an American reporter
Toto Rasiti as Oding, an Javanese arts guide
Luna Maya as Farah
Kriss Hatta as Teddy
Dinda Kanya Dewi as Farah' sister
Poppy Sovia as step-daughter
Imelda Therinne as Vita, an pregnant woman
Tumpal Tampubolon as father
Bella Esperances as mysterious woman
Icha Nuraini as a ticket seller
Ichi Nuraini as a ticket seller
Hi5teria Wikipedia