Kane was nominated for the Academy Award for Best Actress.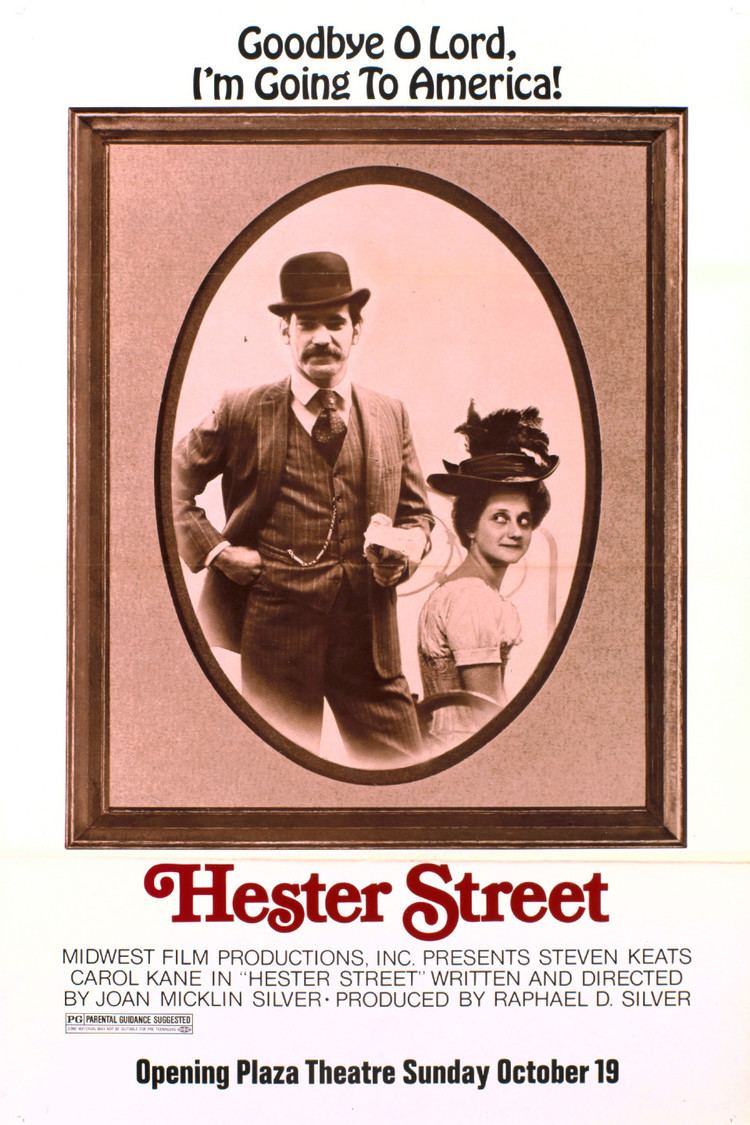 Hester Street tells the story of Jewish immigrants who come to the Lower East Side of New York City in 1896 from Europe and who live on Hester Street in Manhattan. When Yankle first comes to the U.S., he quickly assimilates into American culture and becomes Jake. He also begins to have an affair with Mamie, a dancer. His wife, Gitl, who arrives later with their son, Yossele, has difficulty assimilating. Tension arises in their marriage as Jake continually upbraids and abuses Gitl, despite her efforts to assimilate. Additionally, Jake continues to see Mamie, which Gitl later discovers through Mrs. Kavarsky, a neighbor. Jake and Gitl ultimately divorce, whereby Gitl takes all of Mamie's money and marries Bernstein, a faithful traditionalist. By the end of the film she is sartorially and lingually assimilated — walking down the street with Bernstein and Yossele (now known as Joey), speaking English, and showing her hair. But she is now liberated from Jake, who in turn has married Mamie.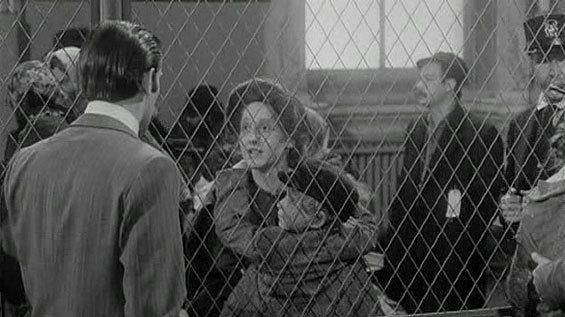 The film is noteworthy for its detailed reconstruction of Jewish immigrant life in New York at the turn of the century—much of the dialogue is delivered in Yiddish with English subtitles—and was part of the wave of films released in the late 1960s and through the 1970s which began explicitly to deal with the complexities of American Jewish identity. In addition, Carol Kane's lead character posed a still-provocative synthesis as she discovers her own self-assertion on behalf of her right to maintain a traditional identity in an aggressively modern setting.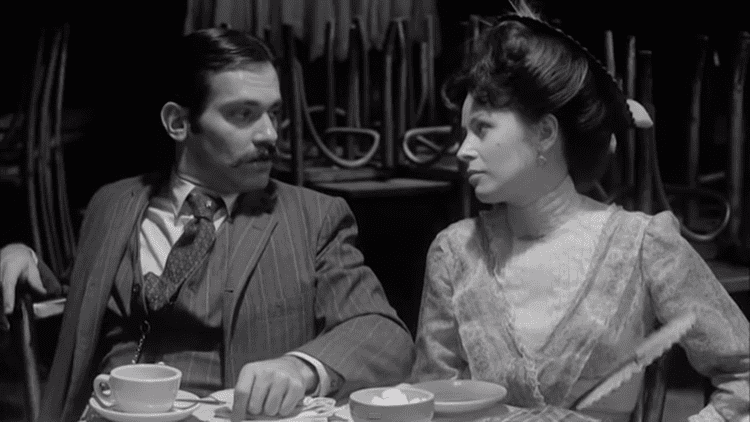 Hester Street is based upon a novella by Abraham Cahan, Yekl. Although it seemingly appears to be the struggle of all first generation immigrants, assimilation versus maintaining traditional ways, the story is much deeper. It attempts to demonstrate that the freedom that America at the turn of the century offered was less than ideal.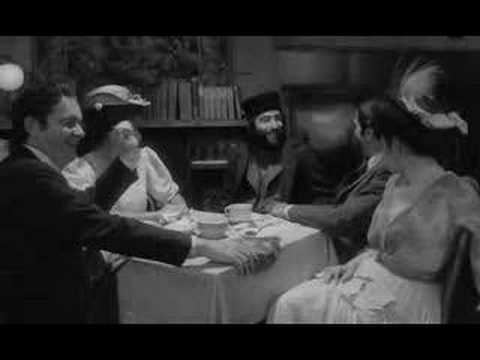 Abraham Cahan was a Jewish immigrant from Lithuania who came with the more than two million Jews that emigrated to the U.S. between 1887 and World War I. He became a member of and advocate for the Socialist Labor Party of America. In 1897 he founded the Yiddish newspaper The Forward, which he used as a platform for the Socialist and Labor movements. In The Forward he referred to Jews who cast off the yoke of their religion and adopted socialist philosophy as Free Thinkers. The Free Thinkers disdained not only traditionalists who maintained their religious practices but also those who exploitatively pursued capitalism.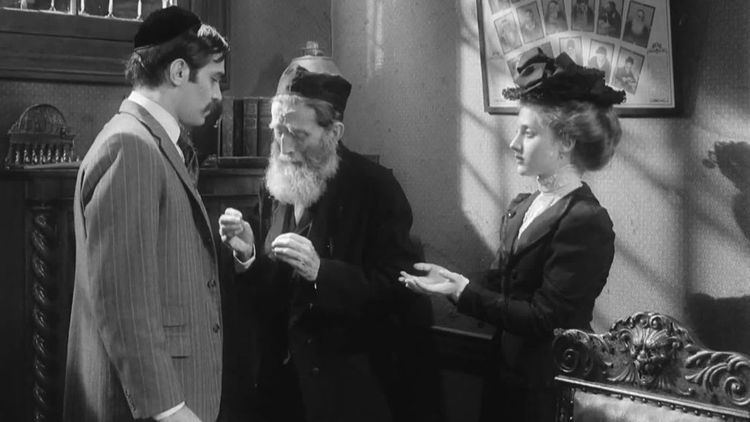 Cahan disdained those entrepreneurial immigrants who attempted to improve their standing through capitalistic free enterprise. His view was that the owners and bosses advanced themselves through the exploitation of their workers. This theme was repeated in editorials in The Forward and in his acclaimed book, The Rise of David Levinsky.
In Hester Street we see this theme repeated. Yekl comes to America, changes his name to Jake and attempts to assimilate. He tries to get ahead through his own hard work. He dates an assimilated Jewish woman, Mamie, in whom he becomes more interested when he finds out she has money saved up. Jake represents the blind pursuit of money in a capitalist society.
When Jake's wife and son appear on Ellis Island, he is confronted with his traditional Jewish past. Although his wife Gitl wants to maintain their traditional ways, Jake encourages Gitl to assimilate. Although she tries it, Jake still rejects her because he is not interested in assimilation, he is interested in the pursuit of money as represented by Mamie. The film equates the pursuit of money to prostitution in a scene between Jake and a prostitute after rejecting his wife's attempt to assimilate.
In the end, the film implies that the pursuit of money is futile because in order to get Gitl to divorce Jake, Mamie offers Gitl a sum of money. By the time the divorce is finalized, Gitl ends up with most of Mamie's money. She is seen continuing to pursue a traditional Jewish lifestyle with Bernstein, a boarder in Jake's apartment who is portrayed as a Jewish Talmudic scholar and teacher with a limited future due to his attachment to tradition. And when Jake finds out that Mamie has lost her money, he appears to be hesitant about his future with her.
Cahan's conclusion in this and all his stories was that neither capitalism nor tradition were the roads that his co-religionists should follow, but rather that socialism was their future.
Variety was positive, stating that Hester Street "deftly delves into Jewish emigration" and that Silver "displays a sure hand for her first pic."
Hester Street was nominated for the Academy Award for Best Actress - Carol Kane. In 2011, this film was deemed "culturally, historically, or aesthetically significant" by the United States Library of Congress and selected for preservation in the National Film Registry. In making its selection, the Registry said that Hester Street was "a portrait of Eastern European Jewish life in America that historians have praised for its accuracy of detail and sensitivity to the challenges immigrants faced during their acculturation process."