Born

May 15, 1911 (age 66), Cologne, German Empire

Died

January 24, 1978 (aged 66) Linz am Rhein, West Germany

Similar

Fritz Fischer (medical doctor), Karl Gebhardt, Dorothea Binz
Herta Oberheuser (15 May 1911 in Cologne, German Empire – 24 January 1978 in Linz am Rhein, West Germany) was a Nazi physician and a war criminal who worked at the Auschwitz and Ravensbrück concentration camps from 1940 until 1943.
Contents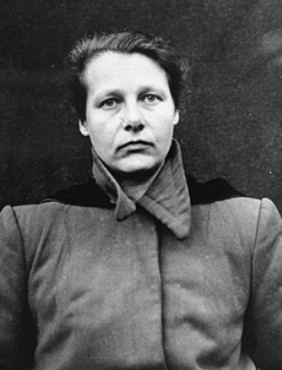 Education and Nazi Party membership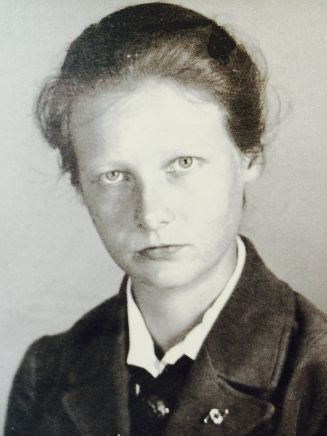 In 1937, Oberheuser obtained her medical degree in Bonn, having specialized in dermatology. Soon thereafter she joined the Nazi Party as an intern, and later served as doctor for the League of German Girls. In 1940, Oberheuser was appointed to serve as an assistant to Karl Gebhardt, then Chief Surgeon of the Schutzstaffel and Heinrich Himmler's personal doctor.
War crimes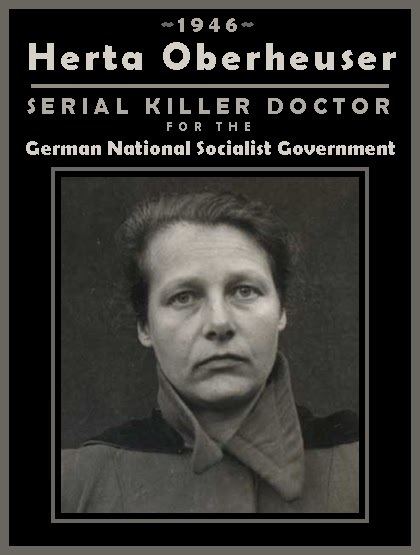 Oberheuser and Gebhardt came to Ravensbrück in 1942 in order to conduct experiments on its prisoners, with an emphasis on finding better methods of treating infection. They conducted gruesome medical experiments (treating purposefully infected wounds with sulfanilamide, as well as bone, muscle, and nerve regeneration and transplantation) on 86 women, 74 of whom were Polish political prisoners in the camp. She killed healthy children with oil and evipan injections, then removed their limbs and vital organs. The time from the injection to death was between three and five minutes, with the person being fully conscious until the last moment. She performed some of the most gruesome and painful medical experiments, focusing on deliberately inflicting wounds on the subjects. In order to simulate the combat wounds of German soldiers fighting in the war, Oberheuser rubbed foreign objects, such as wood, rusty nails, slivers of glass, dirt, or sawdust into the cuts.
Trial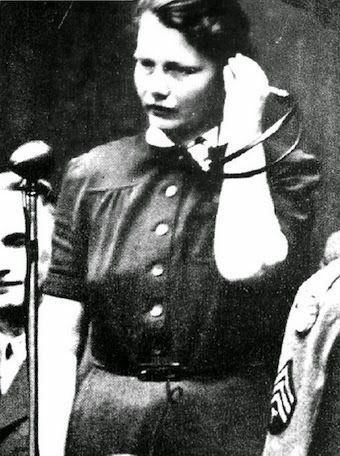 Herta Oberheuser was the only female defendant in the Nuremberg "Doctors' trial," where she was sentenced to 20 years in prison—a sentence later reduced to five years.
Later life
Oberheuser was released in April 1952 for good behavior and became a family doctor in West Germany. She lost her position in 1956, after a Ravensbrück survivor recognized her, and her license to practice medicine was revoked in 1958. She died in January 1978.
References
Herta Oberheuser Wikipedia
(Text) CC BY-SA