Chocolate Bar




United States





The Hershey Company




1894




Worldwide





The Hershey's Milk Chocolate Bar (commonly called the Hershey's Bar) is the flagship chocolate bar manufactured by the Hershey Company. It is often referred by Hershey as "The Great American Chocolate Bar." The Hershey Milk Chocolate Bar was first sold in 1900, followed by the Hershey's Milk Chocolate with Almonds variety, which began production in 1908. Circular candies made of Hershey milk chocolate, called Hershey's Drops, were released in 2010.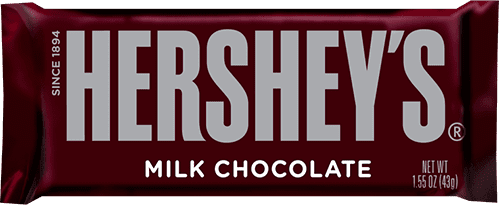 The Hershey Process milk chocolate used in these bars uses fresh milk delivered directly from local farms. The process was developed by Milton Hershey and produced the first mass-produced chocolate in the United States. As a result, the Hershey flavor is widely recognized in the United States, but less so internationally, especially in areas where European chocolates are more widely available. The process is a company and trade secret, but experts speculate that the milk is partially lipolyzed, producing butyric acid, which stabilizes the milk from further fermentation. This flavor gives the product a particular sour, "tangy" taste which the US public has come to associate with the taste of chocolate, to the point that other manufacturers often add butyric acid to their milk chocolates. The American bar's taste profile was not as popular with the Canadian public, leading Hershey to introduce a reformulated Canadian bar in 1983.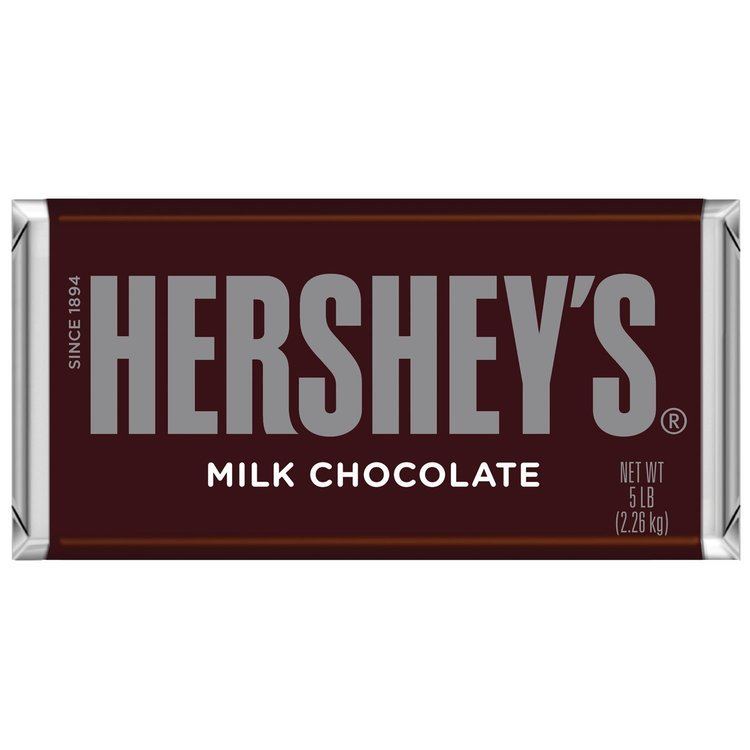 Until 2015, Hershey also added polyglycerol polyricinoleate (PGPR) to their chocolate which contributed to the difference in taste between Hershey chocolates and European chocolates.

In addition to the standard Milk Chocolate and Milk Chocolate with Almonds varieties, Hershey's also produces several other chocolate bars in various flavors: Special Dark chocolate, Cookies 'N' Creme, Symphony (both Milk Chocolate and Almond Toffee), Mr. Goodbar (with peanuts), and Krackel (with crisped rice). There were also nine limited flavors: Double Chocolate, Nut Lovers, Twosomes Reese's Pieces, Cookies 'N' Chocolate, Cookies 'N' Mint, Strawberries 'n' Creme, Raspberries 'n' Creme, Twosomes Heath, and Twosomes Whoppers. All flavors have between 210 and 230 calories per standard-sized bar.
All flavors are approved by the Kashruth Division of the Union of Orthodox Jewish Congregations of America for consumption by observant Jews, with OU Kosher status.
The largest Hershey's bar commercially available weighs five pounds (2.3 kg) and costs US$44.99 on Hershey's website.
Hershey bar Wikipedia