Henri Chapron (30 December 1886 - 14 May 1978) was a prominent French automobile coachbuilder. His atelier, created in 1919, was located in the Paris suburb of Levallois-Perret.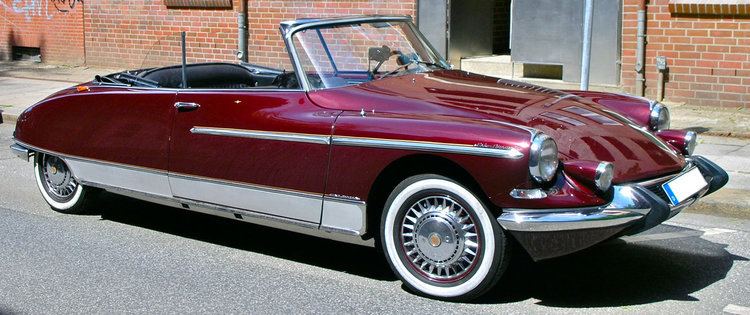 Chapron was born in Nouan-le-Fuzelier (Sologne), and began his career developing custom body designs for French luxury vehicles, like Talbot, Delage, and Delahaye, in the 1920s.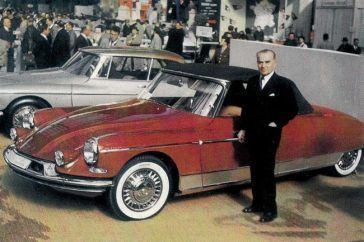 As France ceased building vehicles of this type in the 1950s, Chapron switched his attention to the recently launched Citroën DS with its revolutionary aerodynamic design and radical hydraulic suspension. At first Chapron purchased these vehicles and customised them as one-off conversions. Many of these became unique convertible variants of the DS known as the "Décapotable". All told, Chapron created 389 hand-built DS convertibles.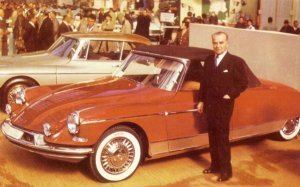 In 1961, the Citroën dealership network began distributing a standard 'usine' (factory) two door convertible. In the years 1961 to 1971, 1,365 of these vehicles were made - they are highly collectible today.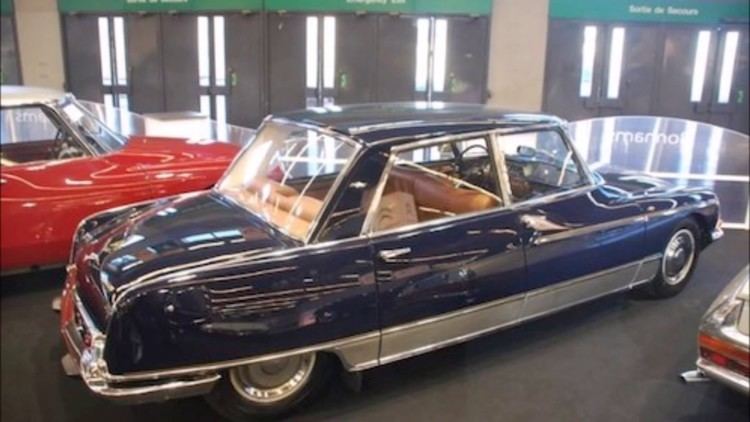 Chapron continued his one-off conversions as well. When the Citroën SM was introduced in 1970, Chapron created two new variants - the Mylord cabriolet (7 made) and the Opéra four door sedan (8 made). On 7 February 2009, a 1974 Opéra was sold by Bonhams auctioneers for EUR 194,648 (USD 249,580), and on 7 February 2014 a 1975 Mylord cabriolet was sold by Artcurial auctioneers for Euro 548,320.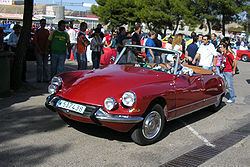 In 1968, Chapron made a special extended DS Presidential model for the government of Charles de Gaulle. Then in 1972, Chapron delivered two SM Presidential models to the government of Georges Pompidou. These gigantic 4 door convertibles were first used for the visit of Queen Elizabeth II to France and continued in use through the inauguration of Jacques Chirac in 1995.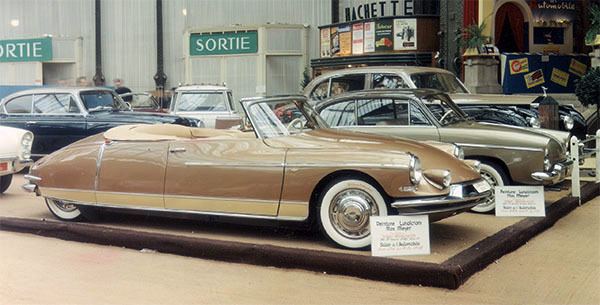 Henri Chapron died in Paris in 1978, and the company itself survived for some time under the direction of his widow, Simone. Less than five months after Chapron's own death the company presented a Landaulet bodied conversion constructed for a rich Dutch customer, and based on a lengthened Peugeot 604. There were hopes that this might be the first of a small but steady trickle of similar conversions, as had happened during the 1960s with Chapron's lengthened specials based on the Citroën DS. That did not happen, but the company did nevertheless continue to produce some special luxury versions, with lavishly equipped interiors, of the Citroën CX. Operations finally ceased in 1985.