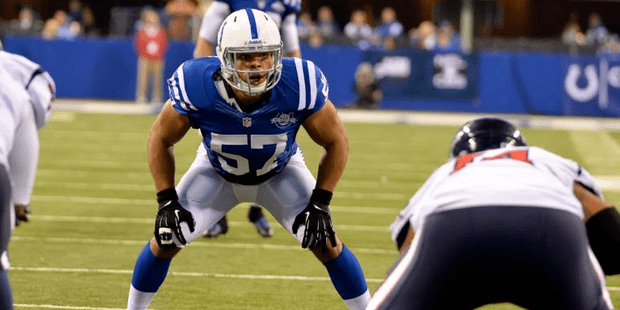 In the Canadian Football League's Amateur Scouting Bureau final rankings, he was ranked as the best player for players eligible in the 2011 CFL Draft, and last by players in the CIS. On May 6, 2011, a Winnipeg Blue Bombers source leaked the Blue Bombers' intentions to select Muamba with the first overall pick in the 2011 CFL Draft. To no surprise, Muamba was indeed selected first overall by Winnipeg in the draft and was signed to his first professional contract on May 30, 2011.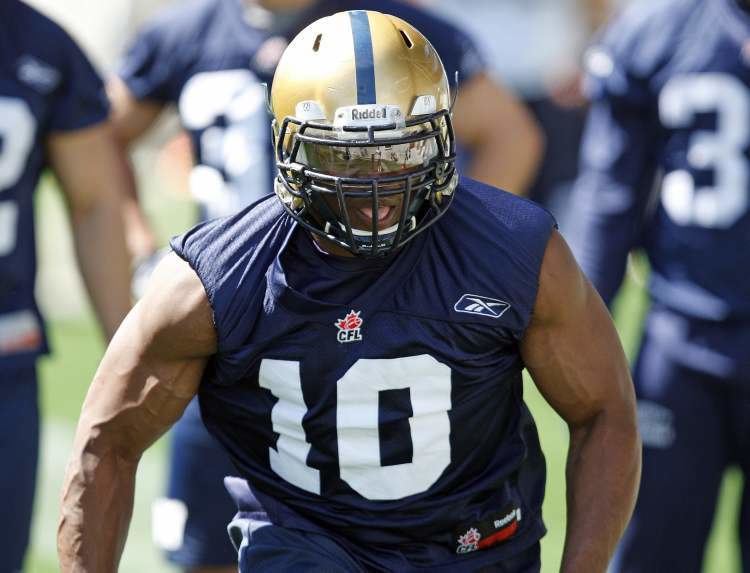 After playing mostly special teams in his first year in the league, Muamba became a very significant part of the Bombers defense in 2012. He recorded 65 tackles and 3 sacks, adding another 20 tackles on special teams. Muamba built upon the strong 2012 season he had with an even better 2013 season. He set a new career high with 106 tackles (2nd most in the league), while also adding 1 quarterback sack, 1 interception, 1 fumble recovery and 1 defensive touchdown. His outstanding 2013 campaign was recognized by the Blue Bombers as he was unanimously voted as the team's Most Outstanding Player, Most Outstanding Defensive Player and Most Outstanding Canadian.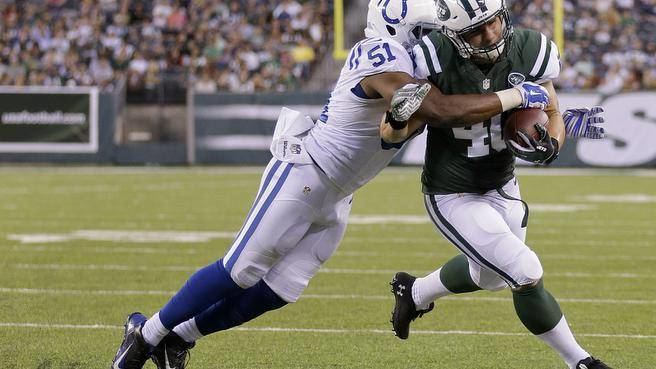 On February 5, 2014, Muamba was released by the Winnipeg Blue Bombers to pursue an NFL contract.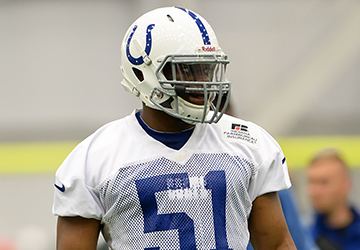 On February 6, 2014, Muamba signed with the Indianapolis Colts of the National Football League. He was waived on September 5, 2015.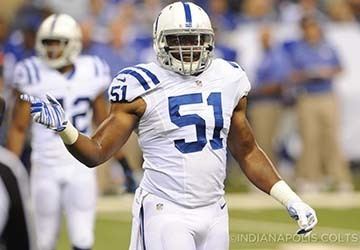 On September 30 2015, Muamba signed with the Montreal Alouettes nearing the end of the 2015 CFL season. Muamba played in 4 games for the Alouettes, contributing 14 tackles and 1 interception. On February 16, 2016, Muamba was released by the Alouettes to once again pursue his NFL interets.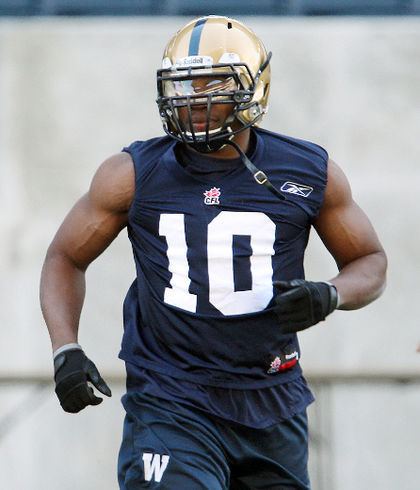 Muamba signed with the Dallas Cowboys of the NFL on July 30, 2016. He was released by the Cowboys on the final 53-man cut down day September 2, 2016.
On October 5, 2016, Muamba and the Saskatchewan Roughriders agree to terms on a contract bringing him back to the CFL for the third time.
Muamba was born in Kinshasa, Democratic Republic of the Congo, but grew up in Mississauga, Ontario. He played college football for the St. Francis Xavier X-Men in Antigonish, Nova Scotia, and is the school's all-time leader in tackles, with 149.5. His brother, Cauchy Muamba, is a safety for the Edmonton Eskimos.