3.4

/

10

Alchetron

4.8

Rate This




Director

Sohail Khan


Duration




Language

Hindi




Genre

Action, Comedy, Romance




Country

India





Release date

10 September 1999




Writer

Sohail Khan (dialogue), Sohail Khan (screenplay), Sohail Khan (story)


Release date

September 10, 1999 (India)




Music director

Himesh Reshammiya, Sajid-Wajid


Songs

Teri Chunariya




Cast

Salman Khan (Hero), Rani Mukerji (Rani), Arbaaz Khan (Inspector Vishal), Johnny Lever (Havaldar Hatella), Shakti Kapoor (Khanna), Razak Khan (Ninja Chacha)

Hello brother english subtiles full movie
Hello Brother is a 1999 Indian comedy film starring Salman Khan, Arbaaz Khan and Rani Mukerji. It was directed by Salman Khan's brother Sohail Khan. The movie was inspired by the Malayalam film Aayushkalam. It was also the first Indian film that took part in merchandising and made T-shirts.
Contents
Plot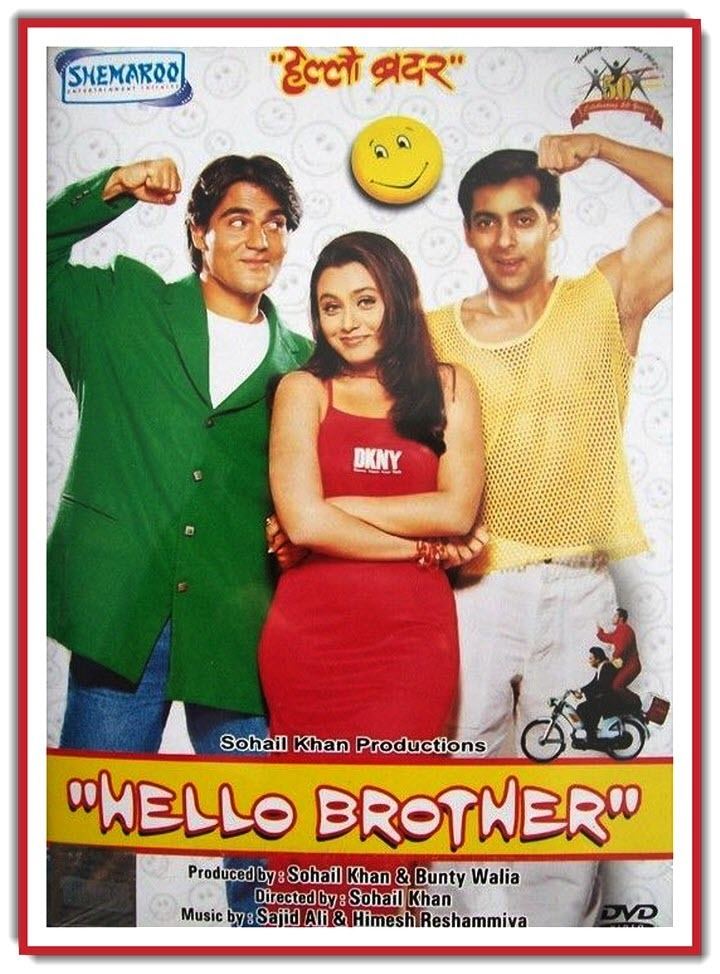 Hero (Salman Khan) works for a courier company owned by Khanna (Shakti Kapoor). He is spirited and humorous and is in love with Rani (Rani Mukerji), but she simply thinks of Hero as a very good friend. Enter Inspector Vishal (Arbaaz Khan), who works in the narcotics department. Vishal suspects Khanna to be involved in a drug ring and confronts him. Hero stands up to Vishal and defends his boss, but soon learns the truth behind Khanna. In a confrontation, Khanna kills Hero and shoots Vishal in the heart. The police department decides to transplant Hero's heart into Vishal's body. Hero now appears as a ghost and can only be seen by Vishal, since his heart is in Vishal's body. Hero says that he will only rest in peace after Khanna is killed, thus avenging him. Vishal decides to go about doing this, and he and Rani and Vishal begin to fall in love with each other. Hero dislikes this and tries to foil Vishal's plans of getting cose to Rani. But Hero and Vishal start getting closer and work together, becoming good friends after Vishal confronts Khanna's drug company.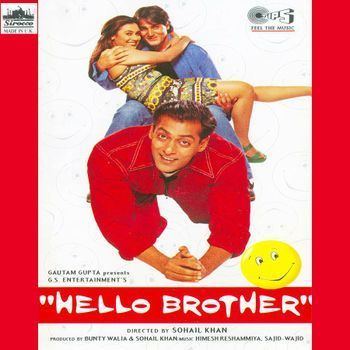 Khanna arranges to leave the country, but kidnaps Rani. Vishal and Hero go to save Rani and fight off Khanna's henchmen, but Vishal gets injured. Hero then goes inside him and controls his fighting moves, helping him to beat the thugs. Rani witnesses this and realizes that only Hero would do those kinds of moves. She calls out Hero's name, though Vishal does not know that Hero is inside him. Rani then calls out to warn Vishal that a plane is moving towards him. Vishal and Hero stop the plane, which Khanna is in, and then confront him. As they are talking, Vishal becomes distracted, speaking to Hero, and Khanna takes the opportunity to shoot Vishal. Hero takes Vishal's hand and shoots Khanna with the gun.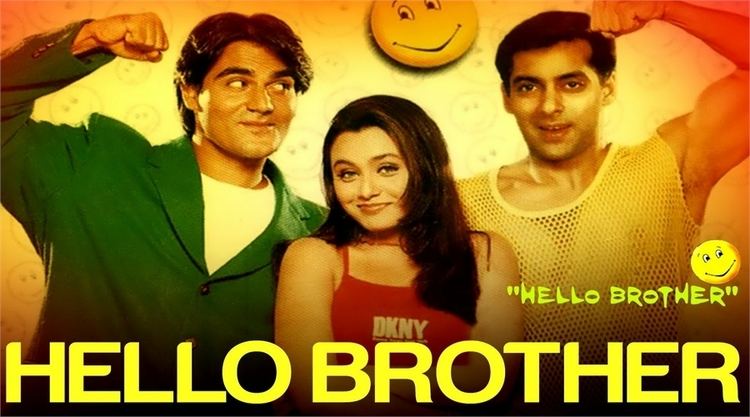 Khanna finally dies, and as Rani is comforting Vishal, he tells her that Hero is with them and he loves Rani. Rani then tells Vishal to tell Hero that she loves Him. Khanna's ghost rises from his dead body and Hero hits him. Khanna is taken to Hell and Hero is taken to Heaven.
Afterwards, Rani and Vishal have gotten married and are spending their wedding night and honeymoon in a house on the water. It is shown that Hero, now an angel, is happily watching over them from Heaven.
Cast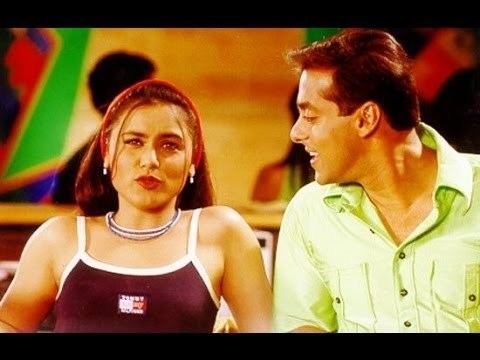 Salman Khan as Hero
Arbaaz Khan as Inspector Vishal
Rani Mukerji as Rani
Shakti Kapoor as Khanna
Johnny Lever as Havaldar Hatela
Razak Khanas Ninja Chacha
Neeraj Vora as Sr. Inspector
Sulbha Arya as Rani's Mother
Dinyar Tirandaz as Doctor
Amitabh Bachchan as Heavenly voice
References
Hello Brother (1999 film) Wikipedia
(Text) CC BY-SA
Hello Brother (1999 film) IMDb
Hello Brother (1999 film) themoviedb.org