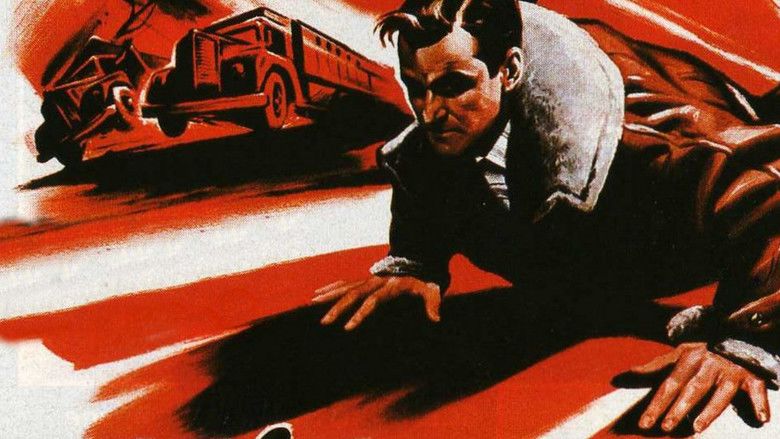 "Joe Yately" (Stanley Baker), whom everyone calls "Tom", has just been released from prison and is determined to start a new life. Tom arrives at Hawletts, a contractor which transports loads of track ballast from a nearby quarry, and tells gatekeeper Harry that he is looking for work. Harry lets him in and sends him to Mr. Cartley, the manager.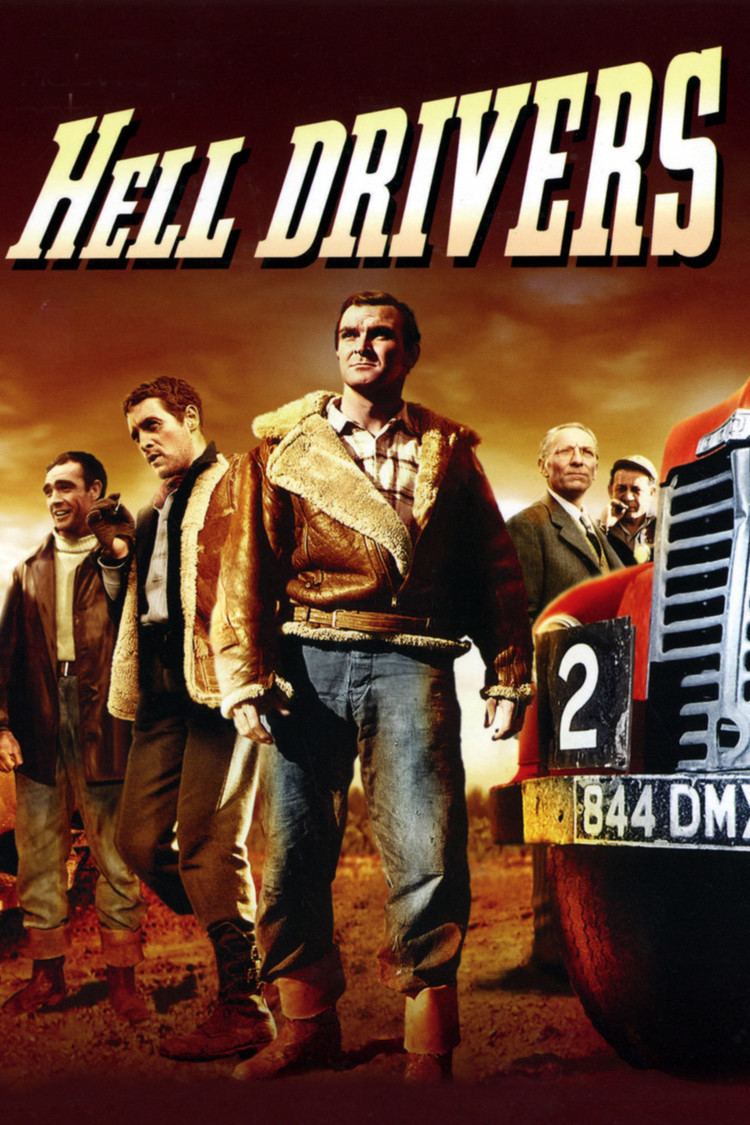 Tom tells Lucy (Cartley's secretary) that he met "Leggy" Legubin, a former Hawletts driver who had an accident resulting in a plate in his skull and told Tom that Hawletts paid its drivers well. Legubin's accident made Tom think there was a job available. Lucy recommends him to Cartley, who hires him for a trial run. Cartley tells Tom that his drivers transport their 10-ton loads fast, over bad roads. Speeding tickets and repairs are covered by the drivers. Hawletts has a bonus system in which the drivers receive seven shillings a load and four shillings an hour, with an additional weekly bonus for the cleanest truck. They are expected to deliver a minimum of twelve loads a day; if a driver falls behind, he is fired. Each run is 20 miles (32 km) round-trip; according to Cartley, one driver makes eighteen runs a day.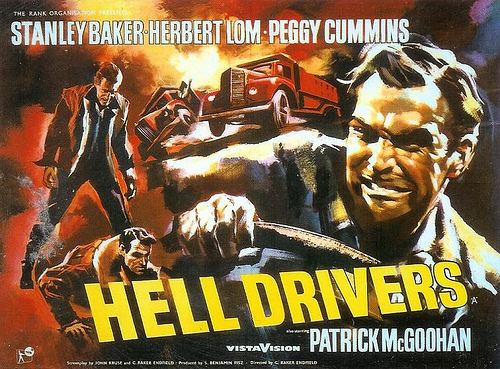 Tom goes on a trial run with Ed, the mechanic, who is impressed with his driving skill but appears noncommittal. Cartley hires him. Tom is accepted by all the other drivers except Red (Patrick McGoohan), an Irish foreman and head driver who is a violent bully. Tom befriends Gino (Herbert Lom), an Italian driver who is in love with Lucy. Red offers a £250 gold cigarette case to any driver who can make more runs than he does in a day, and Tom is determined to try.
One evening, the drivers go to a dance at a nearby hall and start a fight. When the police are called Tom flees the scene, fearful that his criminal record will return him to prison. Red calls Tom a coward and the other drivers (except Gino) turn on him, bullying him incessantly.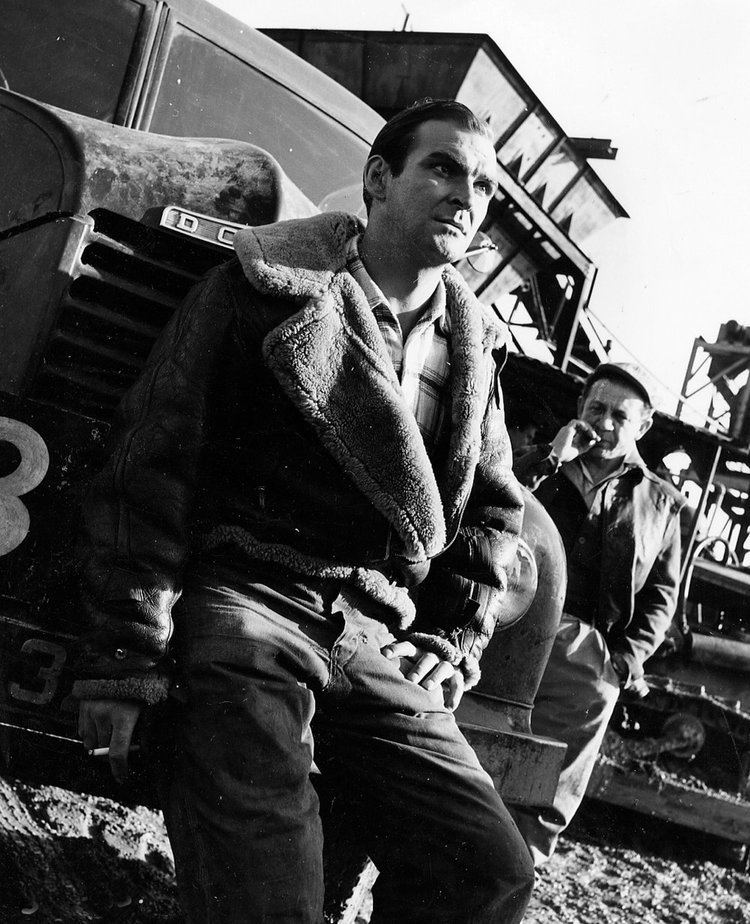 Lucy and Tom are attracted to each other, but Tom hesitates out of loyalty to Gino. The other drivers continue picking on him but, determined to escape his criminal past, he does not fight back. Tom learns that Cartley and Red have been scamming money by hiring fewer drivers than the budget allows and pocketing the difference, forcing the drivers to haul extra loads at high speed. Tom confronts Red and defeats him in a fistfight. Gino learns that Red plans to kill Tom by sabotaging his truck, and offers to switch trucks. Lucy breaks up with Gino, who has asked her to marry him and learns that she and Tom are secretly seeing each other. Despite his heartbreak, Gino continues to help Tom by driving his truck (which is sabotaged by Red) and is fatally injured in a crash. Distraught, Tom is tempted to return to criminal life but Lucy convinces him to stay.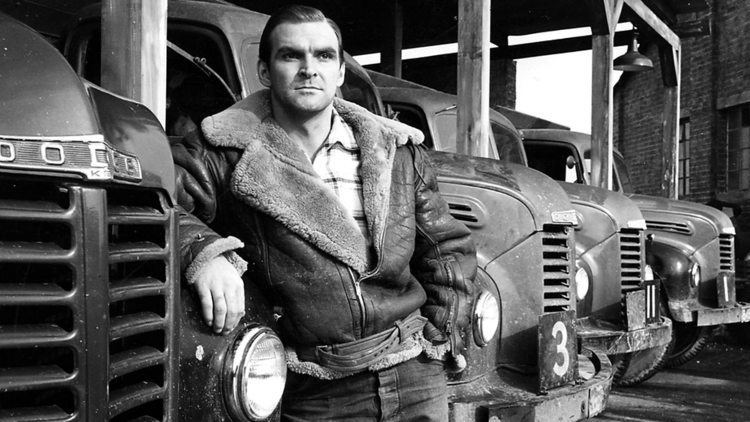 He discovers that Red has been keeping his place as top driver by taking a risky short-cut through a quarry. Tom attempts to do the same, but Red and Cartley (in another truck) try to force him off the road and over a cliff. Tom is injured, and his truck dangles over the edge of the quarry. Red loses control of his truck, goes over the side and he and Cartley are killed. Tom escapes, and Lucy (who followed them in a Hawletts jeep) runs to him.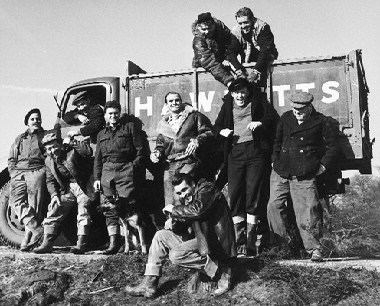 Hell Drivers is notable in being among the first films for several actors who later went on to more illustrious careers. It provided early appearances for Jill Ireland and David McCallum, who met and married each other during the film's production; future The Prisoner actor Patrick McGoohan and the third film role for Sean Connery (not the first, as is sometimes reported) whose acting lines crossed in this film, and ironically were the protagonists a few years later over the saga regarding the film role of James Bond, which United Artists wanted McGoohan to play after his portrayal of John Drake in the TV series Danger Man, but rejected by him due to its sexual overtones and so was given to Connery instead; William Hartnell was the first ever actor to play the role of Doctor Who; Gordon Jackson appeared as the butler Hudson in Upstairs, Downstairs; Sid James starred in 19 of the Carry On film series; Herbert Lom played the hapless Commissioner Dreyfus in The Pink Panther film franchise; and Cy Endfield directed Stanley Baker in Zulu.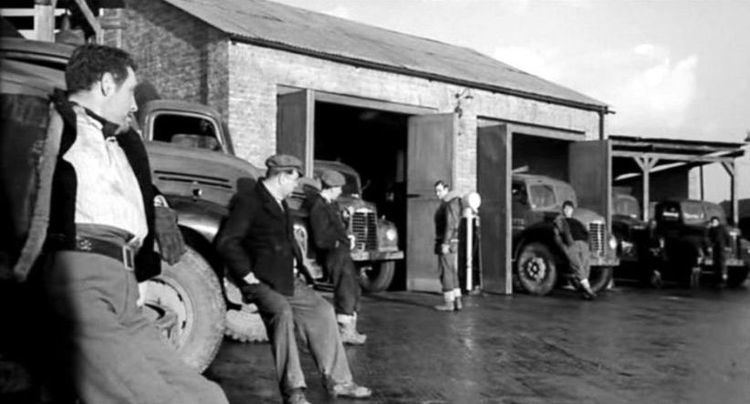 The character of Yately comes from Blaenllechau in the Rhondda, near actor Stanley Baker's birthplace of Ferndale.
Footage of a Hawlett's lorry going over the edge of a quarry was reused in "The Heiress" episode of the Rank Organisation television series Interpol Calling.
The vehicles used in the film were the Dodge 100 "Kew" parrot nosed truck with tipper body.
The film was released on DVD in 2007 with many extras on the film including documentaries.