Hell Below Zero (1954) is a murder mystery Technicolor film, starring Alan Ladd in the second of his films for Warwick Films.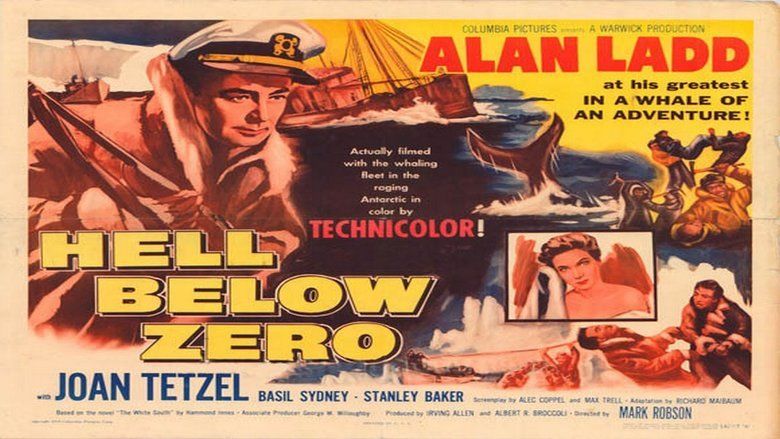 The film was directed by Mark Robson, and was written by Alec Coppel and Max Trell. The film was based on the novel The White South by Hammond Innes, and presents interesting footage of whaling fleets in action.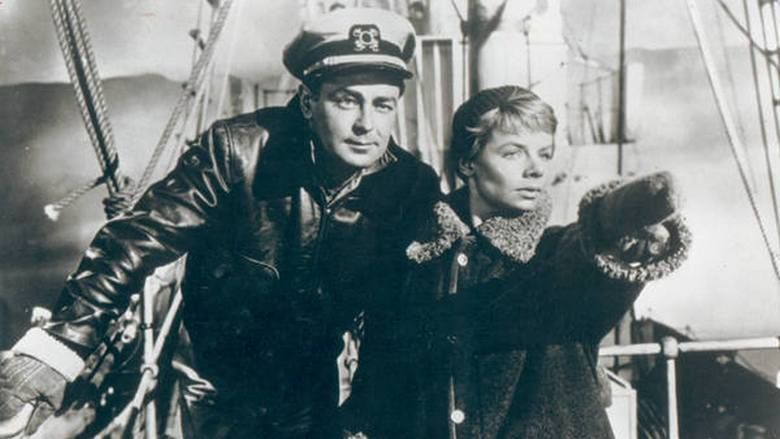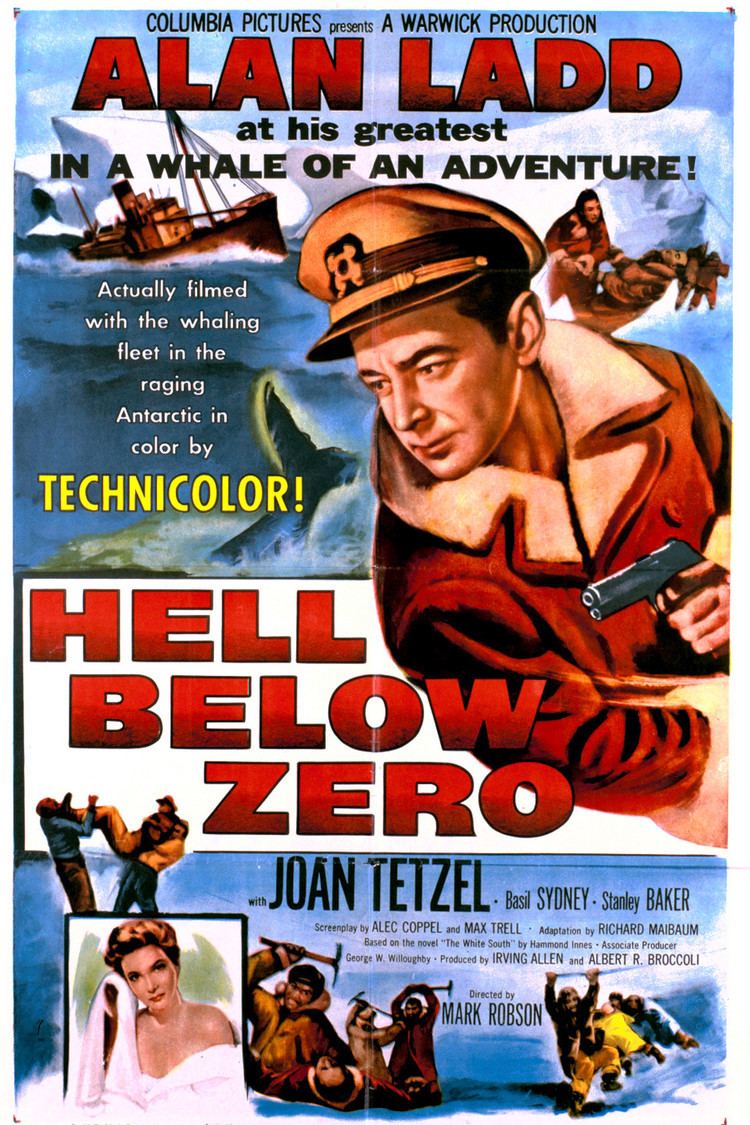 The plot revolves around the death of Captain Nordahl, on a factory ship in Antarctic waters, lost overboard in mysterious circumstances. Captain Nordahl is an associate in a Norwegian whaling company, Bland-Nordahl.
Duncan Craig (Alan Ladd), an American meets Judie Nordahl (Joan Tetzel), the captain's daughter on his way to South Africa where he gets even with a business partner who cheated him. With little money left and a desire to see Judie again, Craig signs on to be a mate on the ship taking Judie to Antarctica.
On arrival in Antarctic waters, Craig finds suspicious evidence that seems to implicate skipper Erik Bland (Stanley Baker), the new captain of the factory ship, in a conspiracy. Another murder follows and the film concludes with a dramatic showdown on the ice.
The movie was part of a two picture deal Ladd made with Warwick Films, following The Red Beret. Ladd was paid $200,000 against 10% of the profits.
During production it was known as White South and White Mantle.
The film included location footage shot in Antarctic waters. Albert Broccoli accompanied a second unit crew down there for over three months.
Shooting took place at Pinewood Studios.
Director Mark Robson wanted Eugene Pallette to play a role but Pallette was unhappy with the size of the part in the script.