Hell's Half Acre was a rough and rowdy precinct of Fort Worth, Texas originating during the early to mid 1870s in the Old Wild West.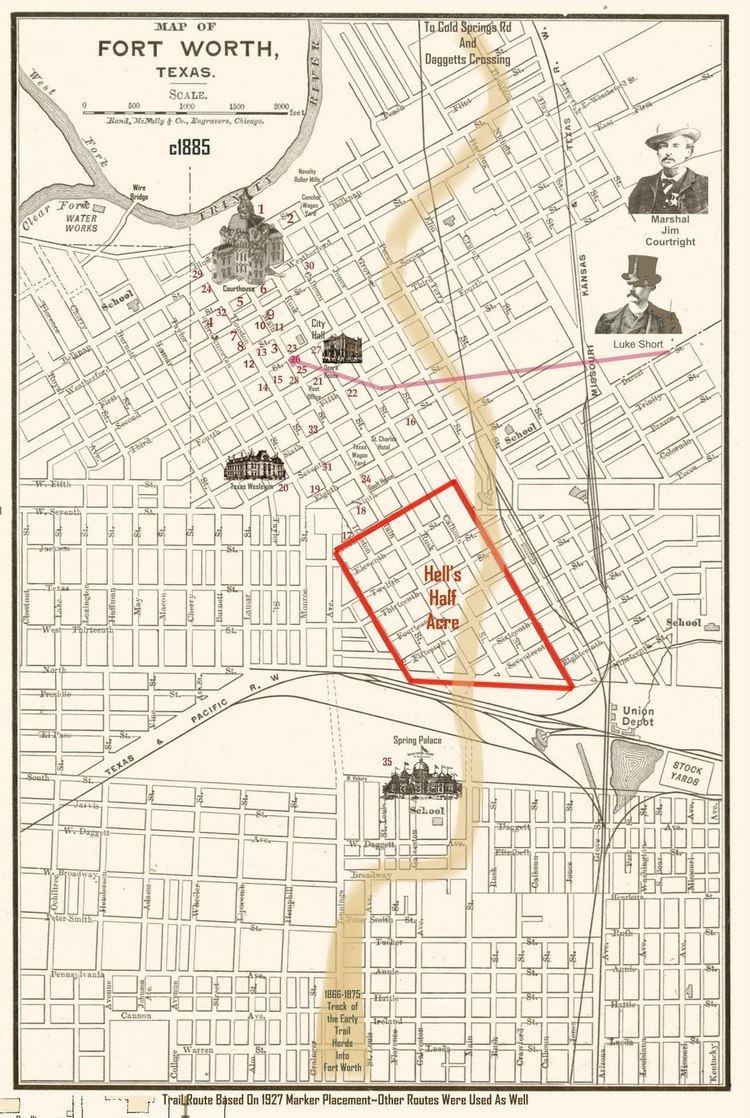 The half acre block was originally designated from tenth street to fifteenth street while intersecting with Houston street, Main street, and Rusk street with Throckmorton and Calhoun streets established as boundaries. The Chisholm Trail and Texas and Pacific Railway were branded as the economic driving force leading to the progressive development of the rambunctious red-light district.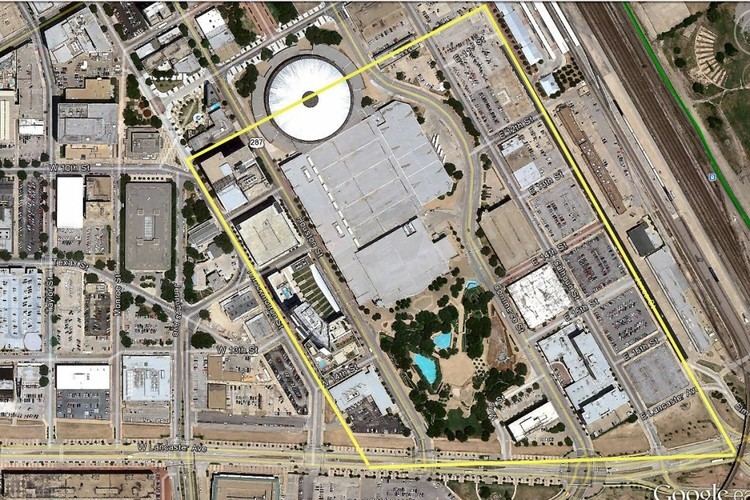 Hell's Half Acre consisted of boarding houses, brothels, gambling parlours, hotels, saloons, and a sparse assortment of mercantile businesses. The twenty-two thousand square foot ward caught the glimpse of such Old West personalities as Bat Masterson, Butch Cassidy, Doc Holliday, Etta Place, Luke Short, Sam Bass, Sundance Kid, and Wyatt Earp.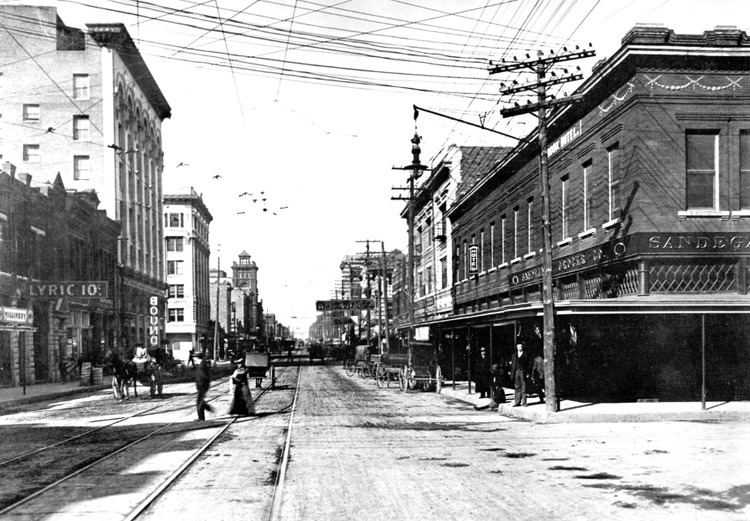 By 1919, Fort Worth's "Third Ward" was disavowed as a den of iniquity due to the law enforcement efforts of Jim Courtright and the Protestant orations of John Franklyn Norris.