Animalia




Insecta




Nymphalidae




Species




Arthropoda




Lepidoptera




Heliconiinae






Melinaea, Rowlandius ubajara, Geratonephila burmanica, Heliconius erato, Psaltoda
Heliconius numata, the numata longwing, is a brush-footed butterfly species native to most of South America, known for its mimicry of Melinaea butterflies. Both H. numata and the species of Melinaea it resembles are unpalatable to predators, making this a case of Müllerian mimicry, a mutualistic reinforcement of the same negative signal.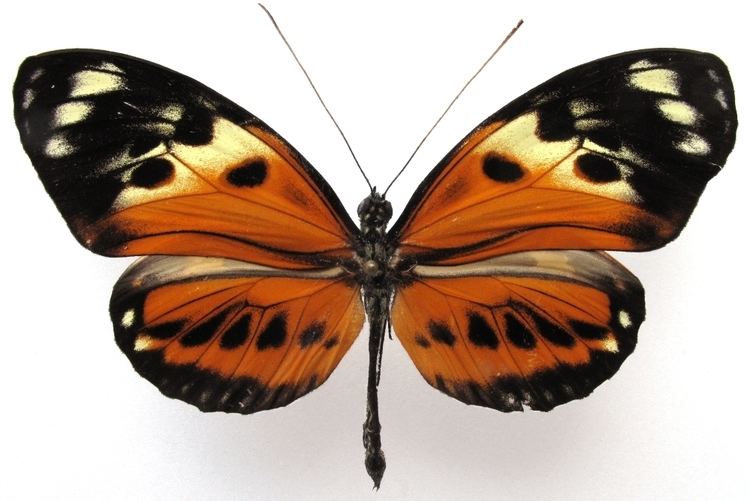 H. numata is a neotropical species, less common in virgin forest than in areas of secondary growth. Both males and females are attracted to red or orange flowers, or indeed to pieces of cloth colored red or orange. Eggs and larvae are typically found on low-growing vines of Passiflora.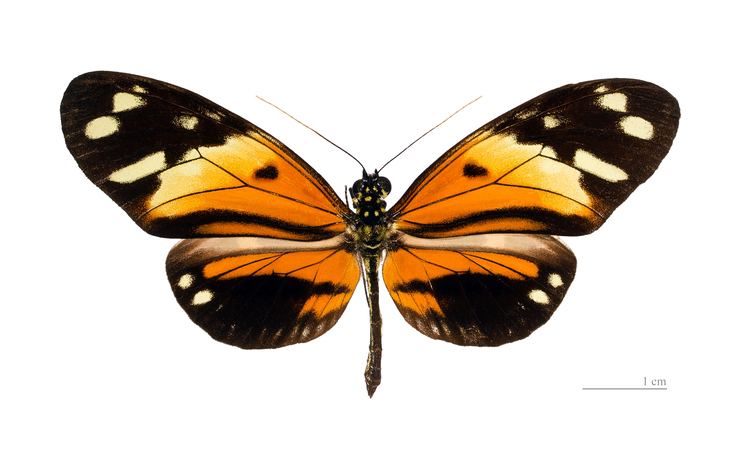 Heliconius numata numata (Surinam, French Guiana, Guyana)
Heliconius numata silvana (Stoll, 1781) (Surinam, Guyana, Venezuela, Guatemala, Brazil: Pará, Amazonas)
Heliconius numata ethra (Hübner, [1831]) (Brazil: Espírito Santo)
Heliconius numata aristiona Hewitson, [1853] (Bolivia, Peru)
Heliconius numata aurora Bates, 1862 (Brazil: Amazonas, Colombia, Bolivia, Peru)
Heliconius numata euphone C. & R. Felder, 1862 (Colombia, Ecuador)
Heliconius numata messene C. & R. Felder, 1862 (Colombia)
Heliconius numata bicoloratus Butler, 1873 (Peru)
Heliconius numata arcuella Druce, 1874 (Peru)
Heliconius numata nubifer Butler, 1875 (Brazil: Amazonas)
Heliconius numata superioris Butler, 1875 (Brazil: Amazonas, Pará, Venezuela)
Heliconius numata robigus Weymer, 1875 (Venezuela)
Heliconius numata aulicus Weymer, 1883 (Venezuela)
Heliconius numata lenaeus Weymer, 1891 (Ecuador)
Heliconius numata lyrcaeus Weymer, 1891 (Peru)
Heliconius numata geminatus Weymer, 1894 (Brazil: Amazonas)
Heliconius numata illustris Weymer, 1894(Peru)
Heliconius numata mavors Weymer, 1894 (Brazil: Amazonas)
Heliconius numata mirus Weymer, 1894 (Bolivia)
Heliconius numata tarapotensis Riffarth, 1901 (Peru)
Heliconius numata zobrysi Fruhstorfer, 1910 (Brazil: Mato Grosso)
Heliconius numata ignotus Joicey & Kaye, 1917 (Peru)
Heliconius numata talboti Joicey & Kaye, 1917 (Peru)
Heliconius numata pratti Joicey & Kaye, 1917 (Peru)
Heliconius numata peeblesi Joicey & Talbot, 1925 (Venezuela)
Heliconius numata jiparanaensis Neustetter, 1931 (Brazil: Rondônia)
Heliconius numata holzingeri Fernández & Brown, 1976 (Venezuela)
Heliconius numata sourensis Brown, 1976 (Brazil: Pará)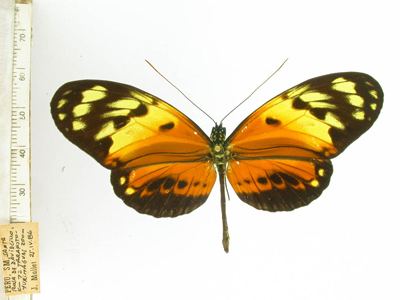 Heliconius numata Wikipedia