Occupation

Physician, activist




Name

Helen Caldicott





Role

Physician




Spouse

William Caldicott









Born

7 August 1938 (age 85) (

1938-08-07

)

Melbourne, Australia




Website

Dr. Caldicott's official website




Organizations founded

Physicians for Social Responsibility, Women's Action for New Directions




Children

William Caldicott, Jr., Penny Caldicott




Movies

Ethics and the World Crisis: A Dialogue with the Dalai Lama




Books

Nuclear Power Is Not the A, If you love this planet, The New Nuclear Danger, NUCLEAR MADNESS, A desperate passion




Similar People

Arnold Gundersen, George Monbiot, Amy Goodman




Profiles




LinkedIn
Helen caldicott fukushima s ongoing impact
Helen Mary Caldicott (born 7 August 1938) is an Australian physician, author, and anti-nuclear advocate who has founded several associations dedicated to opposing the use of nuclear power, depleted uranium munitions, nuclear weapons, nuclear weapons proliferation, and military action in general.
Contents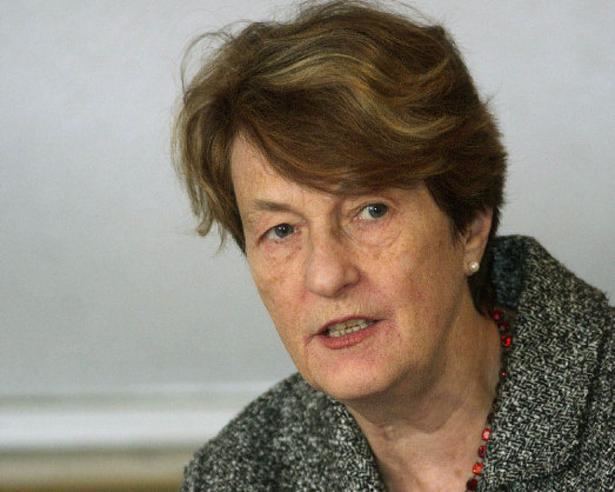 In the late 1970s and early 1980s, Caldicott became a leader in the antinuclear movement in the United States through her role in reviving the organization Physicians for Social Responsibility. She also helped to found several other organizations which worked to abolish controlled nuclear fission. In the 1980s, she was effective in raising support and bringing nuclear issues to the forefront. Caldicott splits her time between the United States and Australia and continues to lecture widely to promote her views on nuclear energy use, including weapons and power.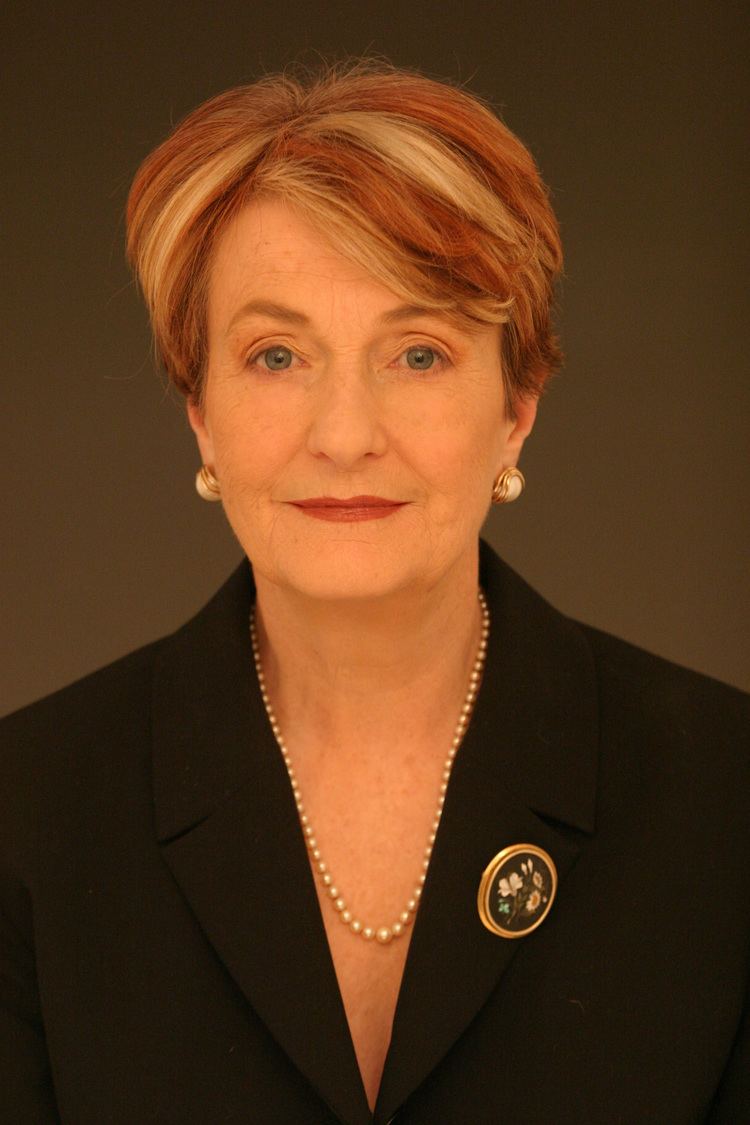 Helen caldicott hiroshima fukushima beyond
Early life and education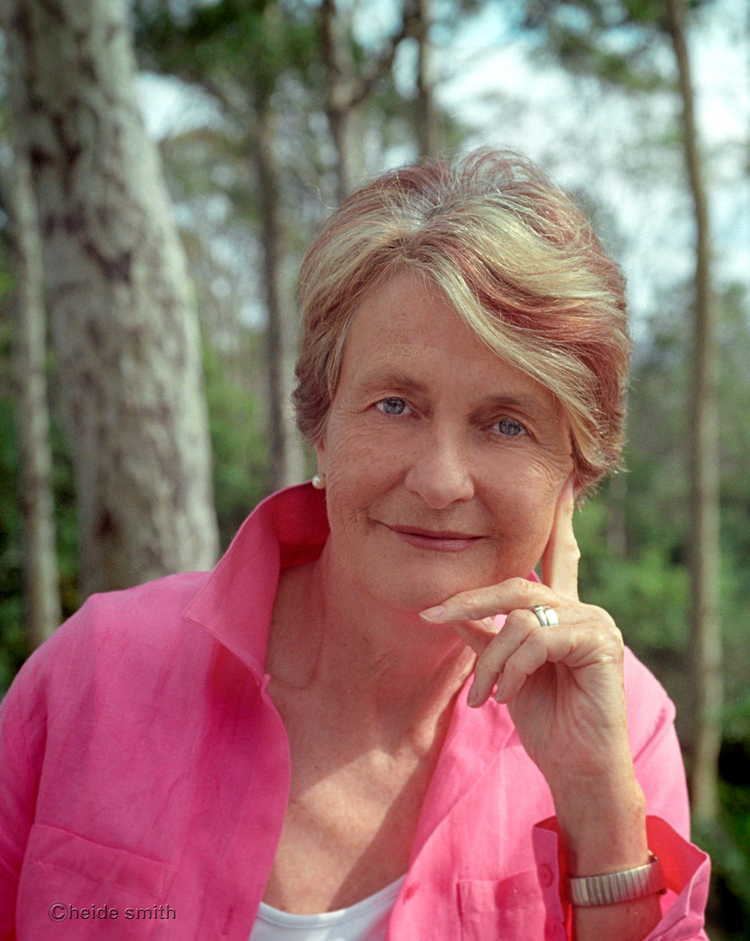 Helen Caldicott was born on 7 August 1938, in Melbourne, Australia, the daughter of a factory manager, Philip Broinowski, and Mary Mona Enyd (Coffey) Broinowski, an interior designer. She attended public-school except for four years at Fintona Girls School in Adelaide, a private secondary school. When she was 17, she enrolled at the medical school of University of Adelaide; she graduated in 1961 with a MBBS degree (the equivalent of an American M.D.). In 1962, she married William Caldicott, a pediatric radiologist, who has worked with her in her campaigns. They have three children, Philip, Penny, and William Jr.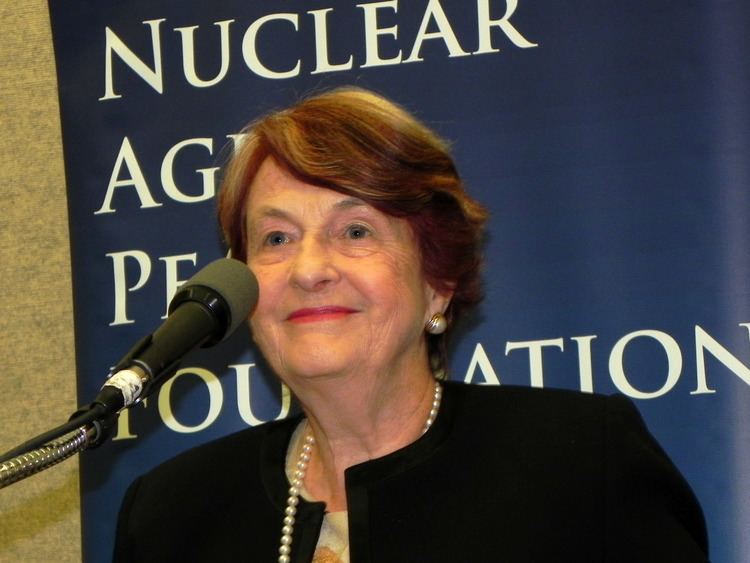 Caldicott and her husband moved to Boston in 1966 where she entered a three-year fellowship in nutrition at Harvard Medical School. Returning to Adelaide in 1969, she accepted a position in the renal unit of Queen Elizabeth Hospital. In the early 1970s, she completed a year's residency and a two-year internship in pediatrics. She also set up a clinic for cystic fibrosis. In 1977, she joined the staff of the Children's Hospital Medical Center in Boston, Massachusetts, and taught pediatrics at the Harvard Medical School from 1977 to 1978.
Early activity
Caldicott's interest in the dangers of nuclear energy was sparked when she read the 1957 Nevil Shute novel On the Beach, about a nuclear holocaust set in Australia. In the 1970s, she rose to prominence as a public figure in Australia and subsequently New Zealand and North America, speaking on the health hazards of radiation from her professional perspective as a pediatrician.
Her early achievements included convincing Australia to sue France over its atmospheric testing of nuclear weapons in the Pacific in 1971 and 1972, which brought the practice to an end. She also informed Australian labor unions about the medical and military dangers of uranium mining.
Following the Three Mile Island nuclear accident, Caldicott left her medical career to concentrate on calling the world's attention to what she refers to as the "insanity" of the nuclear arms race and the growing reliance on nuclear power. In 1980, she founded the Women's Action for Nuclear Disarmament (WAND) in the United States, which was later renamed Women's Action for New Directions. It is a group dedicated to reducing or redirecting government spending away from nuclear energy use towards what the group perceives as unmet social issues.
During her time in the United States from 1977 to 1986, Caldicott was the founding president from 1978 to 1983 of Physicians for Social Responsibility (founded in 1961 and dormant from 1970 to 1978), and she helped to recruit 23,000 doctors committed to educating the public and their colleagues on the dangers of nuclear energy. She also worked abroad to establish similar national groups that focused on education about the medical dangers of nuclear energy, nuclear weapons and nuclear war. The umbrella organisation International Physicians for the Prevention of Nuclear War was awarded the Nobel Peace Prize in 1985.
1990s
In 1995 Caldicott returned to the US where she lectured for the New School of Social Research on the Media, Global Politics, and the Environment. She also hosted a weekly radio show on WBAI (Pacifica) and became the Founding President of the STAR (Standing for Truth About Radiation) Foundation.
2000s
Her sixth book, The New Nuclear Danger: George W. Bush's Military Industrial Complex, was published in 2001. While touring with that book, she founded the Nuclear Policy Research Institute (NPRI), headquartered in Washington, D.C. NPRI facilitated an ongoing public education campaign in the mainstream media about the dangers of nuclear energy, including weapons and power programs and policies. It was led by both Caldicott and Executive Director Julie R. Enszer. NPRI attempted to create a consensus to end all uses of nuclear energy by means of public education campaigns, establishing a presence in the mainstream media, and sponsoring high-profile symposia. NPRI has now morphed into Beyond Nuclear.
In 2008 Caldicott founded the Helen Caldicott Foundation for a Nuclear Free Future. The foundation hosted a weekly radio show called "If You Love This Planet". The foundation also operates a website called NuclearFreePlanet.org with information and data on nuclear power and weapons and the Fukushima Daiichi nuclear disaster.
2010s
In April 2011, Caldicott was involved in a public argument in UK newspaper The Guardian with British journalist George Monbiot. Monbiot expressed great concern at what he saw as a failure by Caldicott to provide adequate justification for many of her arguments. Regarding Caldicott's book Nuclear Power is Not The Answer he wrote, "The scarcity of references to scientific papers and the abundance of unsourced claims it contains amaze me." Caldicott wrote, "As we have seen, he and other nuclear industry apologists sow confusion about radiation risks, and, in my view, in much the same way that the tobacco industry did in previous decades about the risks of smoking.".
In 2014, Physicians for Social Responsibility hosted a lecture on "Fukushima's Ongoing Impact" by Caldicott in Seattle, Washington.
criticism
Benjamin Redekop wrote an article about Randall Forsberg and Helen Caldicott. In this article he commented that from an analysis of Helen's autobiography that "Helen's self confidence was rooted in part in her identity as a physician". He also reports that members of the PSR board (Who were physicians) were unhappy with the way in which Helen made use of the implicit authority associated with being a doctor. She did resign from the board. He wrote the PSR board members held a view that
"Caldicott was overly emotive, self-dramatizing, inattentive to factual detail, and perhaps even arrogant. There was a sense that the credibility of the organization was rooted in empirical medical science, that PSR's brief was to present the facts on the medical consequences of nuclear war, and that Caldicott's unconcern for strict scientific accuracy in favor of politicized and emotion-inducing appeals was undermining PSR's credibility."
Her book "Nuclear Madness" was criticized by Ian Fells (University of Newcastle) who commented "She damages her own case by providing an account that is anything but objective. As far as she is concerned the Nuclear industry and its supporters are evil".
Australian politics
In Australia's 1990 federal election Caldicott unsuccessfully contested the House of Representatives New South Wales seat of Richmond, a seat held since the inaugural 1901 federal election by conservatives, and by the National Party since it first contested elections at the 1922 federal election. The seat was held by Charles Blunt, who had recently been elected leader of the Nationals. Caldicott as a federal independent candidate, received 23.3 percent of the primary vote. On the sixth count, Caldicott had 27.4 percent of the vote, with Blunt at 43.2 percent and Labor candidate Neville Newell at 29.4 percent. Caldicott was eliminated, and more than three-fourths of her preferences flowed to Newell. This enabled Labor to take the seat for the first time in its history, on 50.5 percent of the two-party preferred vote, a swing of 7.1 percent. This marked one of the only three times a major party leader lost his own seat at an election, the others involving Stanley Bruce at the 1929 election and John Howard at the 2007 election.
Caldicott tried to enter the Australian Senate in 1991, attempting to win Democrat support to replace New South Wales Senator Paul McLean, who had recently resigned. However, the party selected Karin Sowada to replace McLean.
Honors and awards
Caldicott has been awarded 21 honorary doctoral degrees and was nominated for the Nobel Peace Prize by Nobel Laureate Linus Pauling in 1985. In 1982, she received the Humanist of the Year award from the American Humanist Association. In 1992, Caldicott received the 1992 Peace Abbey Courage of Conscience Award at the John F. Kennedy Presidential Library in Boston for her leadership in the worldwide disarmament movement. She was inducted to the Victorian Honour Roll of Women in 2001. She was awarded the Lannan Foundation Prize for Cultural Freedom in 2003, and in 2006, the Peace Organisation of Australia presented her with the inaugural Australian Peace Prize "for her longstanding commitment to raising awareness about the medical and environmental hazards of the nuclear age". The Smithsonian Institution has named Caldicott as one of the most influential women of the 20th century. She is a member of the scientific committee of the Fundacion IDEAS, a progressive think tank in Spain. She serves on the Advisory Council of the Nuclear Age Peace Foundation. In 2009, she was designated a Women's History Month Honoree by the National Women's History Project.
Documentary films
Caldicott has appeared in numerous documentary films and television programs. In the early 1980s, she was the subject of two documentaries: the Oscar-nominated 1981 feature-length film Eight Minutes to Midnight: A Portrait of Dr. Helen Caldicott and the 1982 Oscar-winning National Film Board of Canada short documentary, If You Love This Planet.
A 2004 documentary film, Helen's War: Portrait of a Dissident, provides a look into Caldicott's life through the eyes of her niece, filmmaker Anna Broinowski.
Caldicott is featured along with foreign affairs experts, space security activists and military officials in interviews in Denis Delestrac's 2010 feature documentary Pax Americana and the Weaponization of Space.
The 2013 documentary Pandora's Promise also features footage of Caldicott interspersed with counter-points to her assertions regarding the health impacts of the Chernobyl nuclear disaster.
Additional Information
Helen Caldicott Papers, 1938-, Sophia Smith Collection, Smith College.
References
Helen Caldicott Wikipedia
(Text) CC BY-SA