Name

Heintje Simons




Role

Singer




Spouse

Doris Uhl (m. 1981–2014)








Albums

Dit Is Heintje, Dein Schonster Tag, Heintje




Movies

Heintje: A Heart Goes on a Jour, Hurrah - the School Is Burning, Zum Teufel mit der Penne
Child singing star heintje simons age 12 sings mama 1967
Hendrik Nikolaas Theodoor "Heintje" Simons, later known as Hein Simons, (born 12 August 1955, Bleijerheide, a section of Kerkrade, Netherlands), is a Dutch singer and actor.
Contents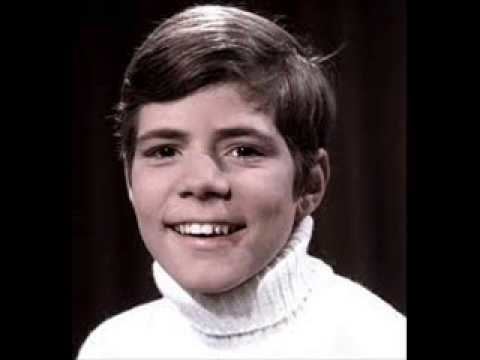 Heintje simons wenn ein stern vom himmel f llt 1989
Life and career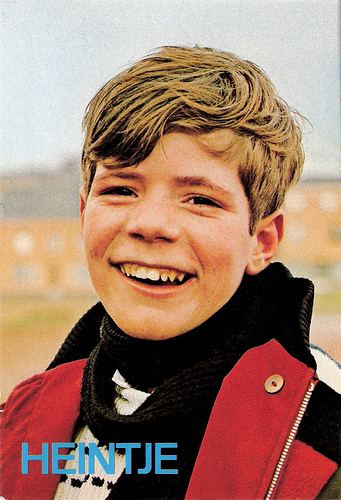 Heintje was born the son of a coal miner who had to retire because of silicosis, reducing the family to near poverty. The family opened a small cafe where Heintje used to sing along with the jukebox. When he was 11, he entered a local singing contest. He beat 30 competitors to win the contest. Producer Addy Kleijngeld heard about him and went to audition him at his home. After hearing only a few notes, he took him on as a client and became his manager. Upon becoming wealthy, Heintje moved his family back to his father's birthplace, Neu Moresnet, Kelmis, Liège, Belgium.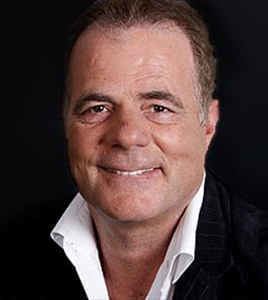 He became famous as a child singer, with hit song "Mama" (written by Cesare Andrea Bixio, Bruno Cherubini and Bruno Balz) in 1967, and as a child actor, with his appearances in numerous German films in the 1960s and 1970s (some of these were dubbed into English and also Afrikaans). He enjoyed success with English songs, notably of which is "I'm Your Little Boy". In 1971, The Los Angeles Times described him as, "the hottest property in Europe." The same article quoted the Frankfurter Allgemeine Zeitung as saying of him, "No one is bigger in German show business."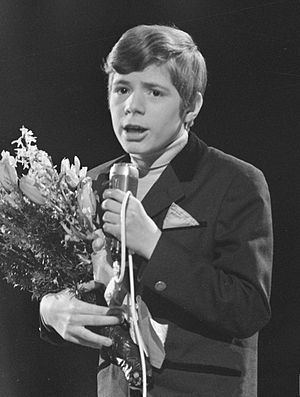 His 1967 recording of "Mama" sold over one million copies, and was awarded a gold record. The following year his debut album Heintje went on to sell over two million copies, resulting in a platinum record award. Other records selling over a million units included "Du sollst nicht weinen", "Heidschi bumbeidschi" and the seasonal album, Weihnachten mit Heintje. His sales over 1968 and 1969 alone totaled over 10 million.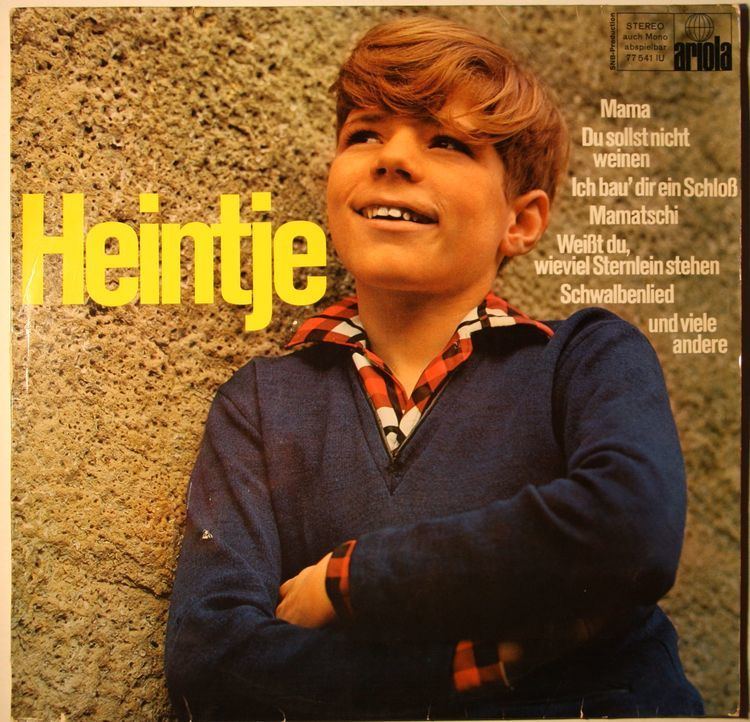 At the age of 20 he also recorded in Afrikaans; his single "Jou Hart Is Weer Myne" reached number 4 on the South African Official Chart in 1975. He was so popular in South Africa that he performed in concert there in the mid-1970s. Quite surprisingly, Heintje also gained great popularity in China in the 1980s. As China introduced its "Gaige Kaifang" policy, his 1970 film Heintje-Einmal wird die Sonne wieder scheinen was among the first wave of movies from the capitalist First World to be imported into China and made available to the general urban population. Heintje-Einmal wird die Sonne wieder scheinen, like most of other foreign films imported into China in the 1980s, received unprecedented popularity among Chinese viewers, with the majority of them having never encountered Western culture before under communist rule. His song "Kleine Kinder Kleine Sorgen" in the movie was so popular that it became an important part of an entire generation of Chinese's 80s memory. On two occasions (2010 and 2015), Heintje was twice invited by Beijing Television as guest performers to sing "Kleine Kinder Kleine Sorgen" on BTV's Chinese New Year Gala.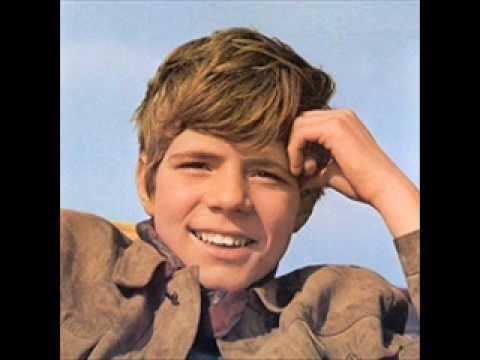 Heintje continued to sing as an adult, billed as "Hein Simons", and is particularly popular in German-speaking countries. More than 40 million Heintje records have been sold worldwide. He has remained in Neu-Moresnet, Kelmis, Liège, Belgium, his father's birthplace. He is married and has three children.
Songs
1967 "Mama"
1967 "Oma so lieb"
1968 "Du sollst nicht weinen"
1968 "Es kann nicht immer nur die Sonne scheinen"
1968 "Heidschi Bumbeidschi"
1968 "Ich bau' Dir ein Schloss"
1969 "Geh' Deinen Weg"
1969 "Liebe Sonne, lach doch wieder"
1969 "Ich sing' ein Lied für Dich"
1970 "Schön sind die Märchen vergangener Zeit"
1970 "Deine Tränen sind auch meine"
1971 "Schneeglöckchen im Februar"
1978 "Und das alles nur weil wir uns lieben"
1992 "Ein Mutterherz Soll Niemals Weinen"
1994 "Die Heimat darfst Du nie vergessen"
1995 "Mama Techno-Version"
1998 "Komm, tanz noch mal ganz eng mit mir"
2002 "So Wie Ein Stern"
2004 "Frauen sind was wunderbares"
Films
1968 Zum Teufel mit der Penne
1969 Hurra, die Schule brennt!
1970 Heintje – einmal wird die Sonne wieder scheinen
1970 Heintje – mein bester Freund
1971 Morgen fällt die Schule aus
Albums
1967 Heintje
1968 Weihnachten mit Heintje
1969 Ich sing ein Lied für dich
1969 Dein schönster Tag
1970 Herzlichst Heintje
1971 Wenn wir alle Sonntagskinder wär'n
1972 Fröhliche Weihnacht überall
1973 Ich denk an dich
1974 Junger Mann mit 19
1978 Ich habe Freunde
1989 Herzensmelodie
1992 Ich hab' so lange gesucht nach dir
1994 Die Heimat darfst Du nie vergessen
1996 Mein zweites Leben
1998 Ich schenk' Dir meine Liebe
1999 Noch einmal mit Gefühl
2001 Heute und bisschen gestern – Jubiläumsalbum
2002 Rück ein Stückchen näher
2003 Von Herz zu Herz by Heintje|Von Herz zu Herz
2004 Frauen sind was wunderbares
2005 Ich sag' Danke
2006 Männer sind einfach zu gut
References
Heintje Simons Wikipedia
(Text) CC BY-SA