Covid-19
6.6

/

10

Alchetron

6.6

Rate This


Franz Schnyder


Family film, Drama




German




Hermann Haller



Switzerland





Johanna Spyri, Richard Schweizer,

Max Haufler

,

Paul Ruffy

,

David Wechsler




10 March 1955


Heinrich Gretler (Alp-Öhi),

Elsbeth Sigmund

(Heidi),

Thomas Klameth

(Geissenpeter), Margrit Rainer (Peters Mutter),

Isa Günther

(Klara Sesemann), Willy Birgel (Herr Sesemann)


Flucht in die Dolomiten

,

Faszination Berge - Der Mindelheimer Klettersteig



Heidi and Peter (German: Heidi und Peter) is a 1955 Swiss family drama film directed by Franz Schnyder and starring Heinrich Gretler, Elsbeth Sigmund and Thomas Klameth. It was a sequel to the 1952 film Heidi, which was itself an adaptation of the 1880 novel Heidi by Johanna Spyri.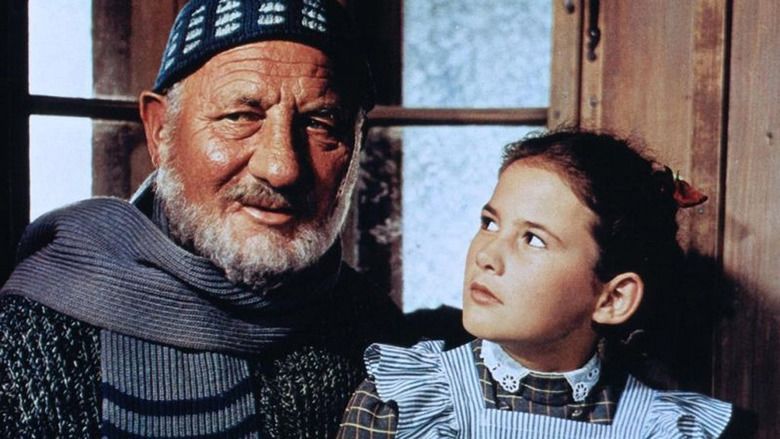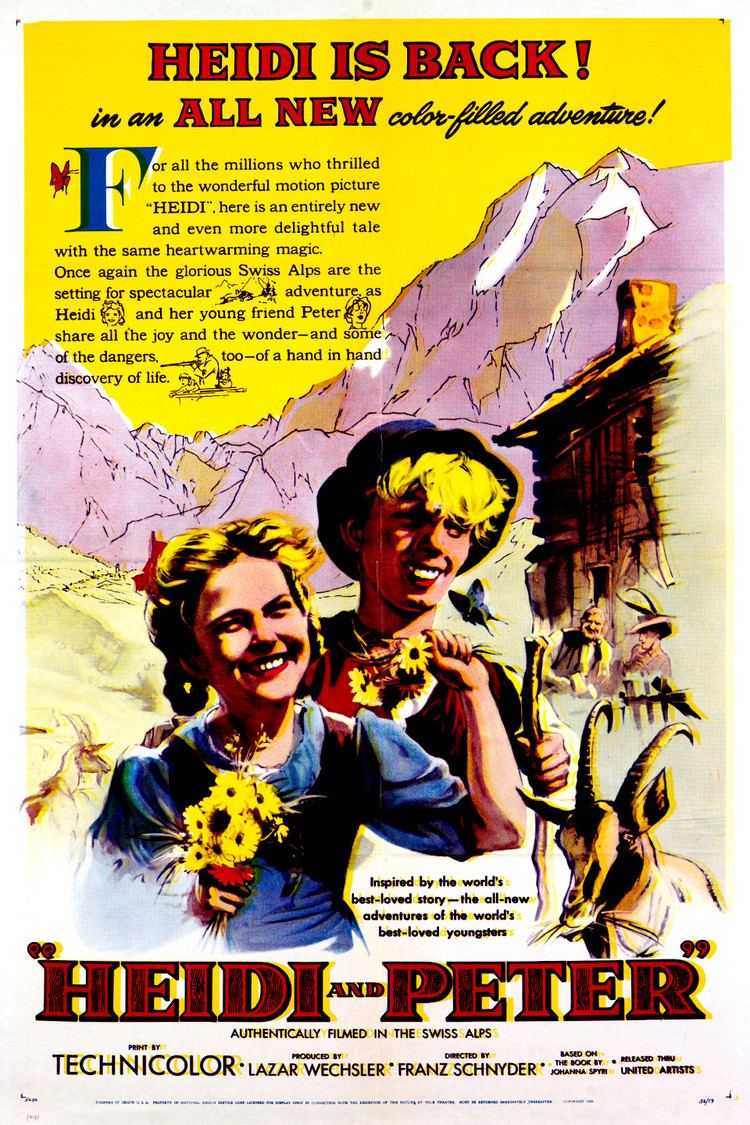 Two years have passed since Heidi and Klara split up. Klara's plans to visit Heidi never work out. Klara has since suffered a relapse and sometimes has to sit in the chair.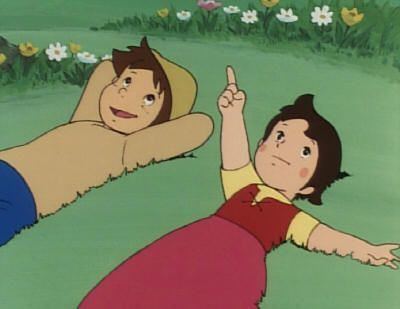 Heidi is very busy at school. Only Peter spends his time sledging her to school. And Alpöhi makes up a list. When Nikolaus dresses to hunt on December 6, Peter is afraid that this will hinder him in school. But he does not learn to read so well. Then Heidi helps him diligently, since the teacher does not do this, and soon Peter learns to read fluently.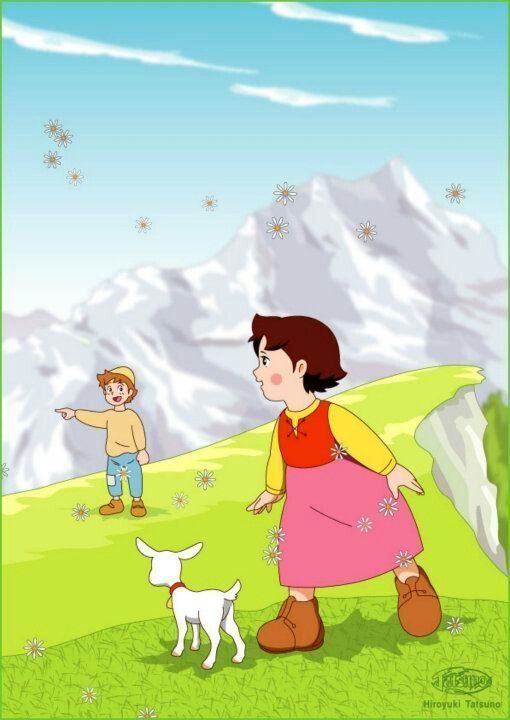 Klara can finally travel to Switzerland. The letter in which she tells of her arrival, Peter and Heidi soon rejoice. So, Heidi has to take care of her guest. As Klara can not walk so well, Heidi and Peter can not keep up until the Alps. Peter gets very upset. Finally, he builds a shelter specifically for Heidi and is also a bit in love with her. In the Alps, Peter attends surveyor surveying the mountains. After speaking with the surveyors Peter wants to take up this profession because he can then stay in the mountains. The training costs a lot of money, which does not have the poor family.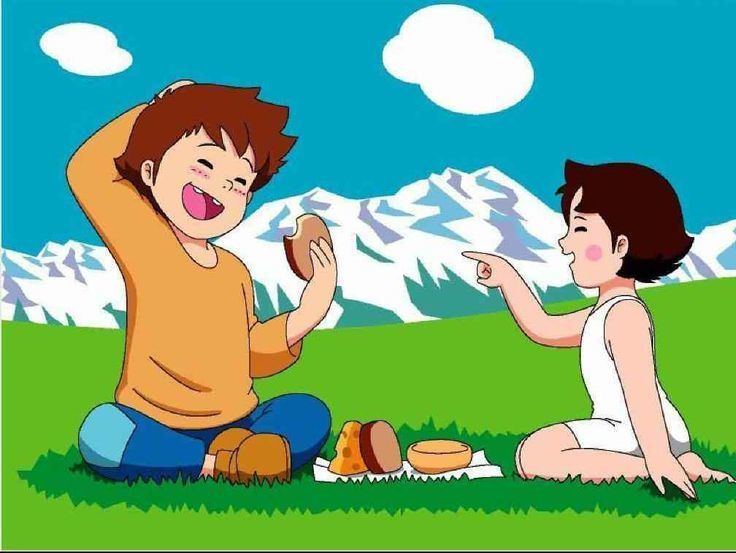 Peter is always taciturn compared to Heidi and Klara. He sees the wheelchair parked and pushes her down the mountain. Her plan is for Klara to leave. One night, Peter has nightmares about his bad action. The Alpöhi comes quickly and finds out who pushed the wheelchair. But he does not say anything, because Klara is encouraged by the absence of the chair to be able to walk again.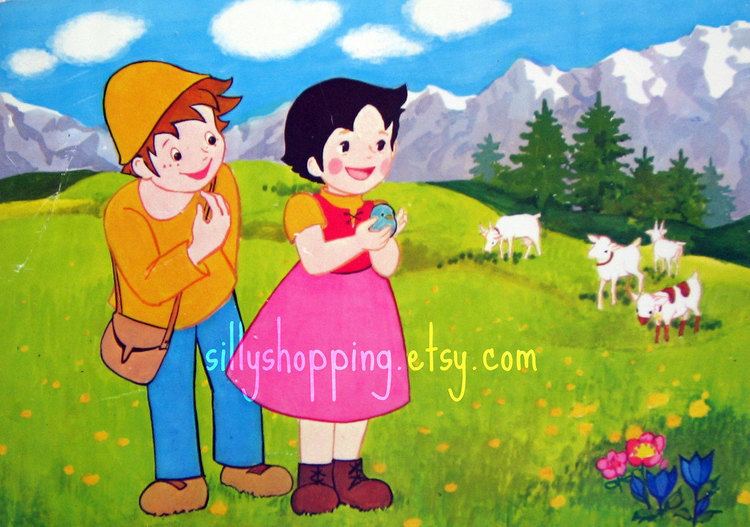 On a terrible night of storm Klara is frightened. When the Alpöhi has to go to the village because the mountain is threatening to flood the village, she gets panicked the night before and only Heidi can stop him. Finally, Heidi and Klara find Alpöhi in the forest.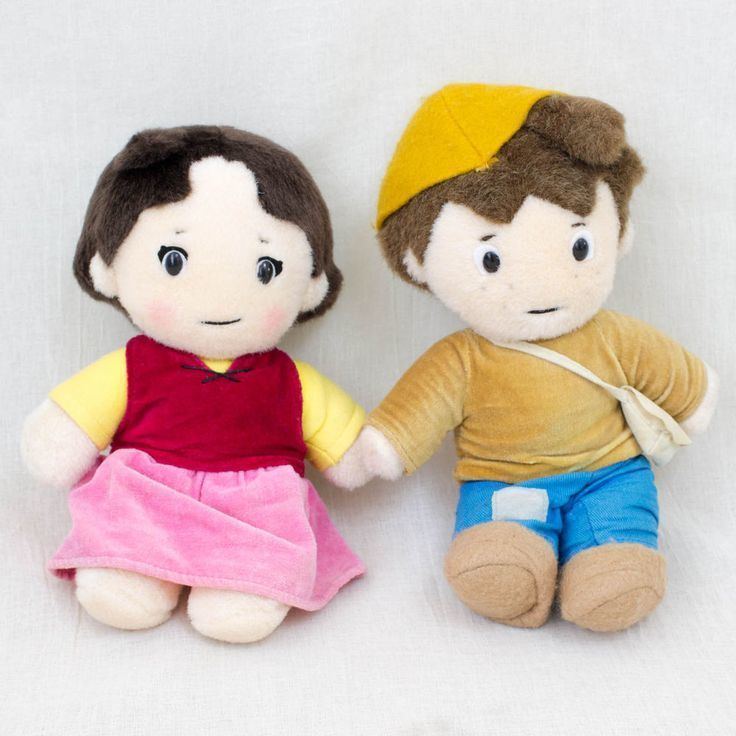 The mountain flooded the village. Although there were no casualties, but had a great material damage. Of course, Klara helps with cleaning. For such a tragedy does not happen again in the future, the valley will be covered. To raise the necessary money, a public festival is held. And he meets Mr. Sesemann who wants Peter to be the surveyor of the festival.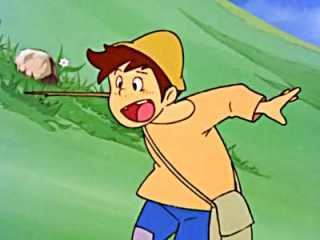 Heinrich Gretler - Alp-Öhi
Elsbeth Sigmund - Heidi
Thomas Klameth - Geissenpeter
Emil Hegetschweiler - Lehrer / Teacher
Willy Birgel - Herr Sesemann / Mr. Sesemann
Traute Carlsen - Klaras Grossmutter / Klara's grandmother
Anita Mey - Frl. Rottenmeyer
Theo Lingen - Sebastian
Isa Günther - Klara Sesemann
Carl Wery - Dr. Classen
Margrit Rainer - Peters Mutter / Peter's mother
Fred Tanner - The Parson
Heidi and Peter Wikipedia
(Text) CC BY-SA
Heidi and Peter IMDb
Heidi and Peter themoviedb.org