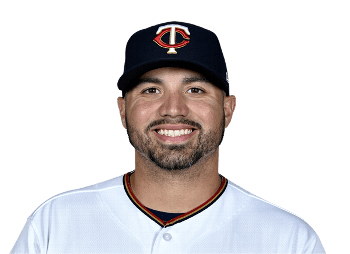 Santiago graduated in 2006 from Bloomfield Tech High School in Essex County, New Jersey. He played one year at Okaloosa-Walton Community College (Now Northwest Florida State College). He is of Puerto Rican descent.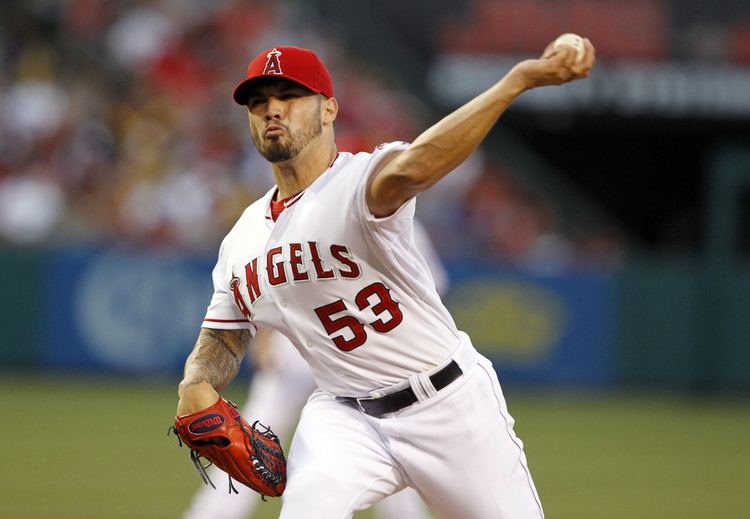 Santiago was drafted by the White Sox in the 30th round of the 2006 Major League Baseball Draft. Santiago, who split time with the Winston-Salem Dash and Birmingham Barons in the first half of 2011, was called up to the Majors for the first time on June 26, 2011.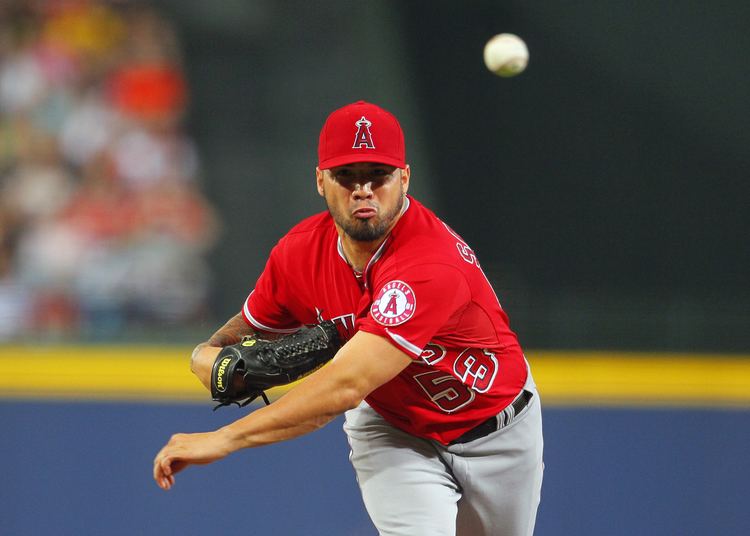 Santiago made his MLB debut on July 6, 2011, pitching a perfect ninth inning against the Kansas City Royals. On April 7, 2012, Santiago earned his first career save by striking out Elvis Andrus to seal a 4–3 victory for the White Sox. On May 8, 2012, Santiago earned his first career win during a 5–3 victory over the Cleveland Indians pitching one inning yielding two hits and striking out one. He remained the majority of the season in the bullpen while also starting on four occasions. He finished 4-1 in 42 games with 4 saves. In 2013, Santiago split between the White Sox bullpen and the rotation, finishing with 23 starts while also appearing 11 times out of the bullpen. Although his ERA for the season was 3.56, his record was just 4-9 for the White Sox.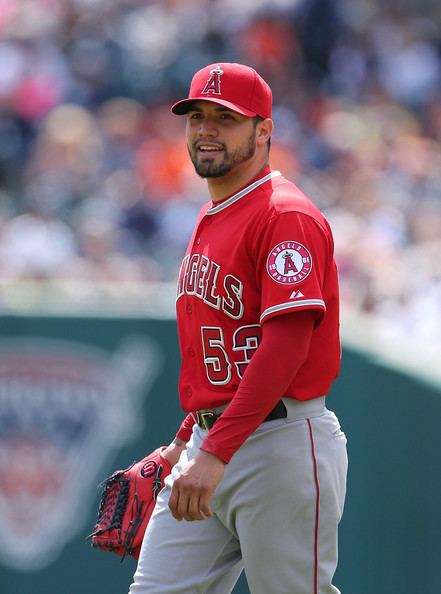 Santiago was traded to the Los Angeles Angels of Anaheim on December 10, 2013 in a three-team trade involving the Chicago White Sox, the Arizona Diamondbacks, and the Los Angeles Angels. The Angels received Tyler Skaggs along with Santiago, while the White Sox received Adam Eaton and the Diamondbacks received Mark Trumbo and two players to be named later. In his first season in Anaheim, Santiago was fairly inconsistent, he averaged less than 6 innings per start and for a moment was sent to the bullpen, where he made 6 appearances while also starting 24 times for the Angels. In 127.1 innings, Santiago went 6-9 with a 3.75 ERA.
Santiago enjoyed his best season in 2015, setting career highs in wins, innings, strikeouts and in WHIP. Santiago began the 2016 season in the Angels rotation. From April to June, Santiago recorded a record of 4-4 with an ERA of 5.27. However, in the month of July, Santiago went on a roll for the Angels, allowing just 8 runs in 35.1 innings while posting a 6-0 record. His 2016 stats with Anaheim ended in 22 starts while going 10-4. He did however raise his walk total, issuing 57 walks in 120.2 innings.
On August 1, 2016, the Los Angeles Angels of Anaheim traded Santiago along with Alan Busenitz to the Minnesota Twins in exchange for Ricky Nolasco, Alex Meyer, and cash. For the Twins in 2016, he was 3-6 with a 5.58 ERA.
Santiago throws a wide variety of pitches, although by far his most common is a four-seam fastball in the range of 90–96 mph. His off-speed pitches include a curveball, a slider, a changeup and an occasional cutter. He is also one of the few pitchers in recent years to throw a screwball. Lefties tend to only see fastballs and curveballs, while right-handers see mostly fastballs, changeups, and screwballs.
According to Santiago, "I'm ... mostly on the inner half to right-handers and away to lefties. I try to get it down and in to righties and down and away to lefties, and let them basically get themselves out. How my ball moves is a big part of how I pitch."