Full Name

Heather Manchin




Name

Heather Bresch




Family

Joe Manchin (father)




Other names

Heather Kirby




Spouse

Jeff Bresch (m. 2002)




Nationality

American




Role

Executive







Alma mater

West Virginia University (B.A., 1991)




Occupation

Chief executive officer




Residence

Sewickley Heights, Pennsylvania, United States




Parents

Joe Manchin, Gayle Conelly Manchin




Similar People

Joe Manchin, Denise Morrison, Debra L Reed, Gracia Martore, Gayle Conelly Manchin




Grandparents

Mary Gouzd, John Manchin




Education

West Virginia University



ASLA Honoree: Heather Bresch
Heather Bresch (née Manchin; born June 27, 1969) is an American business executive. She has served as the Chief Executive Officer of Mylan since 2012. Bresch is the daughter of U.S. Senator Joe Manchin; in 2007 she was accused of inflating her resume by claiming an unearned MBA degree that was given to her by West Virginia University's president, Michael Garrison, a friend of her father and a former lobbyist for and consultant to Mylan.
Contents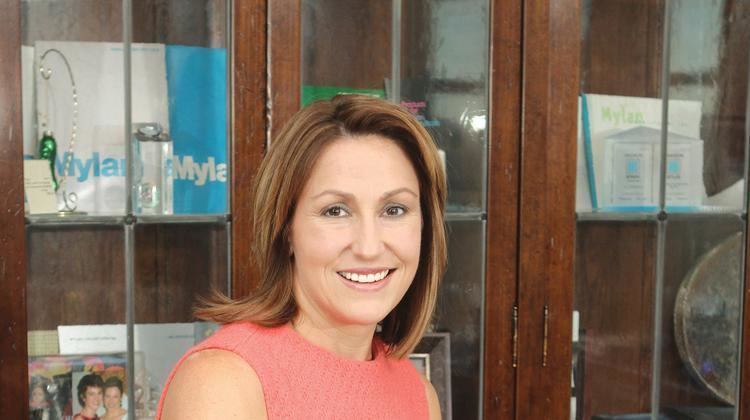 Rep chaffetz questions mylan ceo heather bresch on epipen prices c span
Early life and education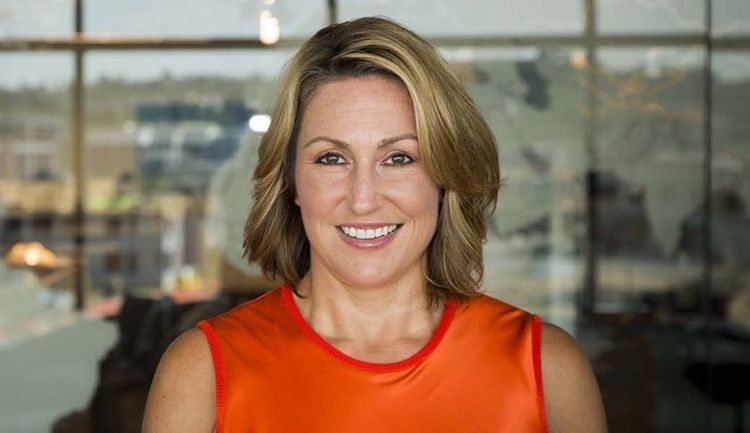 Bresch grew up in Fairmont and Farmington, West Virginia in a Roman Catholic family of partial Italian and Czech descent. She is the daughter of Gayle Conelly Manchin and Joe Manchin, who was a prominent politician throughout her childhood and is currently the senior United States Senator from West Virginia.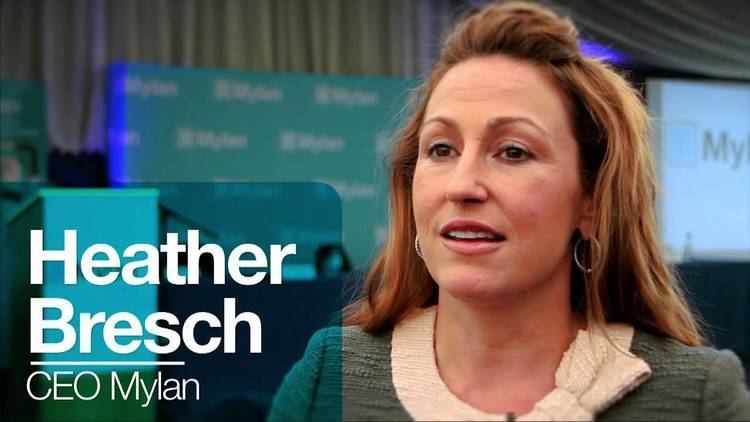 Bresch attended Fairmont Senior High School in Fairmont, West Virginia and graduated from West Virginia University (WVU) in 1991 with a bachelor's degree in political science and international relations.
MBA controversy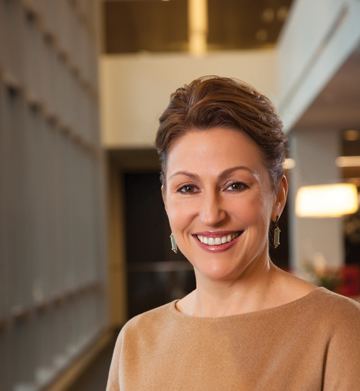 In 2007 there was a controversy over an unearned MBA degree that Bresch had been claiming on her resume at that time. The Pittsburgh Post-Gazette reported that Bresch had claimed to have an MBA degree from West Virginia University, but the university disputed that. The university subsequently awarded her an EMBA despite her having completed only 26 of the required 48 credits. Her father was governor of the state of West Virginia at the time.
In the ensuing controversy, the university announced in April 2008 that it would rescind Bresch's degree. Michael Garrison, WVU President at the time, was reported to be "a family friend and former business associate of Bresch" and a former consultant and lobbyist for Mylan. After a faculty vote of no confidence, Garrison and several university officials subsequently resigned.
Early work
In 1992 she started working as a clerk in a factory owned by Mylan, a generic drug company, and rose through the company to become the Chief Executive Officer in 2012. At a WVU basketball game in 1992, Bresch's father mentioned his daughter's job search to Mylan CEO Milan Puskar. The company soon thereafter offered her a low-level position in the quality control department of a factory in Morgantown. According to Bresch, she had misgivings about the offer. Her father said she should "absolutely take it" and try for a year. She took his advice, and started as a clerk, typing labels. She received frequent promotions during the following years, "working hard and learning the industry inside out".
Government relations and advocacy
From 2002 to 2005, Bresch served as Mylan's director of government relations. She contributed to the development of the Medicare Prescription Drug, Improvement, and Modernization Act of 2003, which created Medicare Part D, a prescription-drug benefit.
In 2006 Bresch testified before the U.S. Senate Special Committee on Aging to lobby for changes to the law that would prevent pharmaceutical companies from raising challenges to the introduction of generic competitors by filing citizen's petitions with the FDA, and that would prevent pharma companies from undercutting the profits of generic drug companies by making deals for authorized generics to be introduced.
When Mylan expanded internationally, Bresch noticed that Mylan's U.S.-based pharmaceutical manufacturing plant had full-time staff from the Food and Drug Administration (FDA) devoted to it, whereas facilities abroad had not been inspected by the FDA for more than a decade.
Bresch persuaded several of Mylan's competitors to support what became the Generic Drug User Fee Act, which she proposed to lawmakers in 2010. Under the law the generics industry would pay FDA fees of $300 million to get their drugs approved, and in return the FDA would inspect foreign drug manufacturing facilities at the same rate as U.S-based facilities - something it had not been doing, even though the entire pharmaceutical industry had begun to depend on foreign manufactures for ingredients as well as finished products. To advocate for the new law, she made hundreds of visits to Washington, D.C., sponsored a white paper, and used all the political skills she had learned from her father. The Generic Drug User Fee Act of 2012 was passed on July 9, 2012 and required FDA inspections of pharmaceutical manufacturing locations abroad if they are importing into the United States.
Mylan executive
Heather Bresch served in several executive roles at Mylan, such as Senior Vice President of Corporate Strategic Development, Head of North American Operations, Chief Operating Officer, and Chief Integration Officer.
Bresch led the integration of Matrix Laboratories Limited and Merck KGaA's generics and specialty pharmaceutical businesses with Mylan's operations. She was chair of the Generic Pharmaceutical Association (GPhA) for two terms. Bresch was appointed President of Mylan in 2009 and joined Mylan's Board of Directors in March 2011.
Bresch's appointment as Chief Executive Officer (CEO) was announced in 2011 and she officially took the position in January 2012. Bresch was the first female CEO of a large pharmaceutical business. At the time, she was one of 18 female CEOs of a Fortune 500 company. Bresch was ranked 31 in Fortune magazine's 2014 "50 Most Powerful Women" list After seeing how few female candidates were available for positions that require a background in science and math, she became more interested in promoting math and science education among young girls.
As CEO of Mylan, Bresch continued advocating for more regulation of the pharmaceutical industry by the Food and Drug Administration (FDA). She was recognized in Esquire's 2011 "Patriots of the Year" list for her work pushing for the Food and Drug Administration Safety and Innovation Act (FDASIA). She was named one of Fortune Magazine's "50 Most Powerful Women In Business" in 2014.
In 2013, Mylan acquired an Indian generic injectable drugs company, Agila Specialties Private, for $1.6 billion in cash.
The following year, in 2014, a $5.3 billion acquisition of Abbott Laboratories was announced as part of a corporate tax inversion plan to re-organize the company in the Netherlands and move its domicile to a country with lower taxes. The company completed the complex tax inversion in February 2015. The inversion—which formally resulted in the creation of a new company, Mylan N.V., with 78% of its shares held by former Myland Inc. shareholders and 22% of its shared held by Abbott Labs shareholders—was expected to immediately drop Mylan's U.S. corporate tax rate to 21% (from 24%) in the first year "and into the high teens over the next three to five years." The New York Times said there was something "disconcerting" about a company that benefits from large government contracts renouncing their citizenship for tax benefits. Bresch said it was a difficult choice to make, but it had to be done to maintain competitiveness against pharmaceutical manufacturers that had already executed similar inversion strategies.
In 2016 Mylan's pricing of the EpiPen, used to treat anaphylaxis (severe allergic reactions), became a focus of public anger. Mylan had secured the rights to the nearly 50-year old EpiPen as part of the Merck KGaA deal in 2007. At that time annual sales were around $200M. Bresch saw an opportunity to increase both the sales volume and the profit margin. The company launched a marketing campaign to increase awareness of the dangers of anaphylaxis for people with severe allergies that made the brand "EpiPen" as identified with its product as "Kleenex" is with facial tissue; the company also successfully lobbied the FDA to broaden the label to include risk of anaphylaxis and in parallel, successfully lobbied Congress to generate legislation making EpiPens available in schools and in public places like defibrillators are, and hired the same people that Medtronic had worked with on defibrillator legislation to do so. From 2007 to 2016, Mylan also increased the price of EpiPens by 461 percent, from around $100 for a package of two pens to around $600. By the first half of 2015, Mylan had an 85% market share of such devices in the U.S., and in that year sales reached around $1.5B and accounted for 40% of Mylan's profit. The price increase in 2016 was met with widespread, sometimes vitriolic, criticism of Bresch and Mylan.
Proxy filings show that from 2007 to 2015, Bresch's compensation rose from $2,453,456 to $18,931,068, a 671 percent increase.
Personal life
Bresch is married to Jones Day lawyer Jeffrey J. Bresch. She was previously married to West Virginia businessman Douglas Kirby. She lives with her husband and four children in Sewickley Heights, Pennsylvania.
References
Heather Bresch Wikipedia
(Text) CC BY-SA